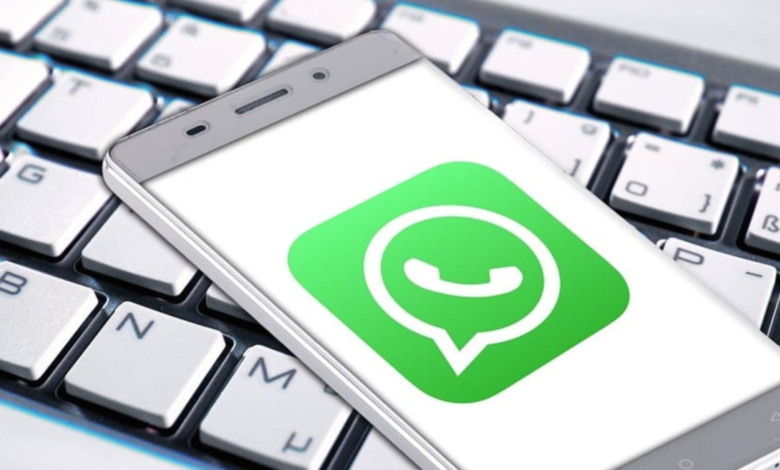 If you have no physical access to the whatsapp phone, kindly click Easy way to hack someones whatsapp with just the number.
Whatsapp is the most popular instant messaging platform presently in the market. With it, you can send and receive messages, make online video and voice calls, share files and generally connect with family and friends. Due to its popularity, it has become a goldmine of data for anyone who wants to steal data from the popular communication platform.
Although most data breaches are committed by cyber-criminals, you may have a legitimate reason why you want to read someone else's messages without really having access to their phone. Is this even possible in the first place so you don't waste your time reading this post? Yes, yes and yes!
Hacking Whatsapp messages of another person without having their cell phone has been made possible primarily due to technological advancements. Normally, your best bet in finding out what someone is doing online would be for you to either try peeking into their phone as they are using it or even hiring a professional hacker to spy on their phone. Both options are expensive as you may be caught trying to spy on them and embarrassed or the hacker may unintentionally destroy the target's device.
How do you now go about spying on someone's Whatsapp messages without suffering any of this backlash? Remember I told you technology has really made things easy for us in the last decade and I really mean that. Lemme show you what I mean.
How to hack someone's WhatsApp using chrome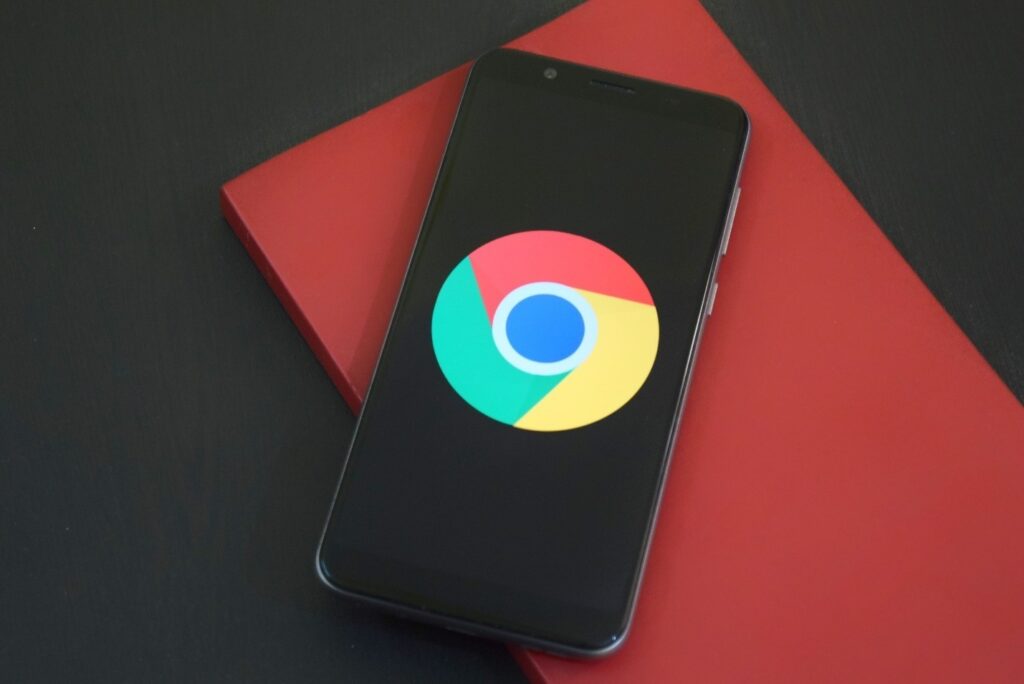 Are you wondering if you can spy and hack your kid's Whatsapp account while using a web browser? Well, it is very possible to do so. All you need to do is open your chrome browser and type in the web address (web.whatsapp.com) and you will be directed to the web version of Whatsapp.
If you have access to your kid's phone for a few minutes, you can open his Whatsapp by clicking the icon on his app tray. Once you have access to this, click on the three vertically arranged and select "Whatsapp Web" among the list of items listed. When you do this, a QR scanner will automatically pop up. Do well to scan this against the QR code displayed on your chrome browser. Select "keep me logged in" to be able to stay signed in for a long period. Once you are through going through these steps, all Whatsapp messages will be fed directly to your Chrome browser screen.
The drawback to this is the user may be notified of this activity if he tries using this process as well and you may lose real-time updates if you are no where close to the target device. To be able to get a long-lasting solution to this, do kindly read on.
How to check my husband's WhatsApp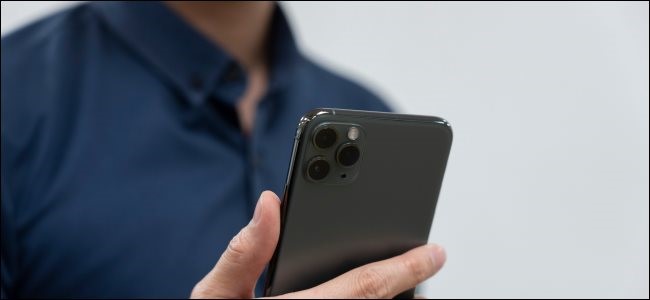 Are you curious about who your husband chats with constantly on Whatsapp? Is his Whatsapp locked by a third-party security system aside his normal smartphone security lock? Does he immediately lock his smartphone anytime you come around and act all sheepish when you ask him what the problem is?
These signs may really be nothing and you shouldn't bother yourself trying to uncover what is not there in the first place. But if you feel that something may be going on behind your back, you have every right to find out. You may be thinking that once you can get your hands on his phone unattended you will be able to gather the intel you need. Well, you don't have the luxury of time to do this as he may walk in on you unannounced. This may lead to some drama and ultimately cause some friction between you two.
How do you now go about checking his Whatsapp messages without him ever knowing and having enough time to really find out what he is hiding? The perfect answer to this is if you deploy a spy app to hack your husband's Whatsapp so you will be able to check his messages uninhibited. Want to find out how you can do this? Stay with us.
Can WhatsApp be hacked on android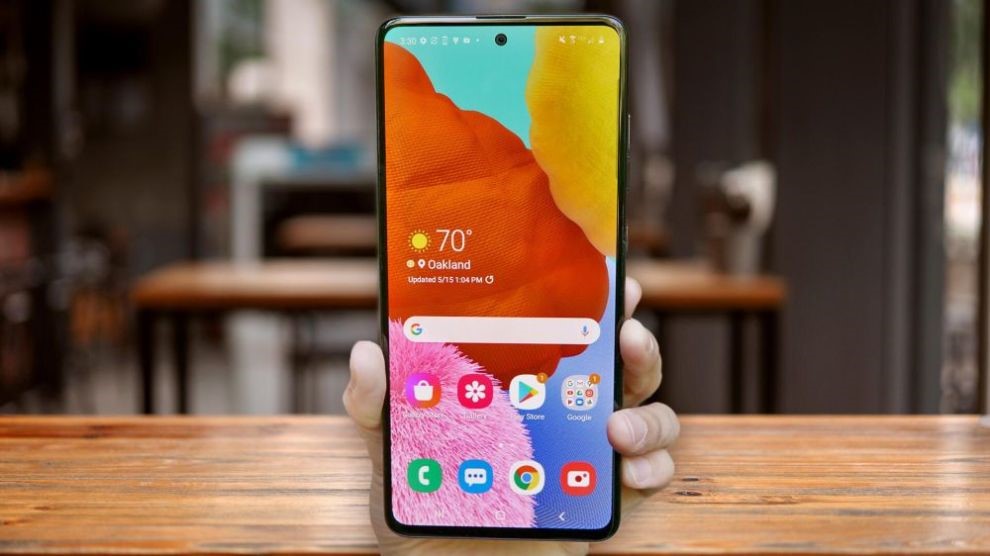 Hacking Whatsapp is the next coolest thing people are doing now. Some may do it for fun just to show their friends how tech-savvy they are, others may be concerned parents who worry about their child's dependence on social networks and the harm it may cause them, still others may be suspicious romantic partners who feel they are being cheated on. The list goes on and on.
As "open-source" as the Android operating system may be, it is not easy hacking an Android smartphone. Unlike its iOS counterpart, hacking an Android phone without physically handling the phone even for once is virtually impossible. Tracking software that run on Android require a little more commitment than the iOS enabled smartphones. Whereas you can easily hack an iPhone once you know the iCloud credentials of the target user, it is not so with its Android cousin.
Does this, in a way, mean it cannot be hacked? No. android smartphones can be hacked just like the iOS and all it needs is for you to complete a one-time installation on the target device for it to be operational. You may fear that this may require you rooting or jailbreaking the target smartphone before you can hack it. Nothing can be further from the truth. I say this unequivocally that you don't need to root the device or perform any jailbreaking protocols. If you want to get started, check out our step-by-step process in hacking Android.
How to read someone's WhatsApp with QR code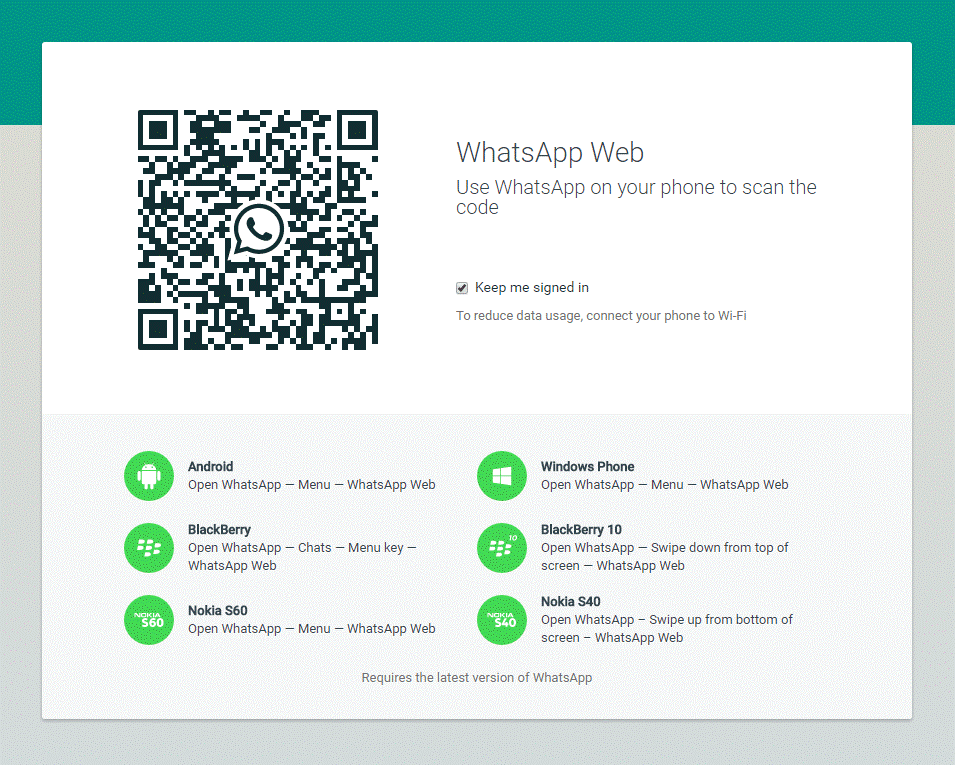 Do you know that you can read someone's Whatsapp messages with just the QR code? Sounds impossible but it's true. Whatsapp has built a feature that allows you to read your messages on a wider screen size than your smartphone. So, you can take your messages from your smartphone to your desktop/laptop conveniently. Is it difficult to get this done? Not really. All it requires is for you to visit Whatsapp Web online and scan a barcode displayed on your laptop screen with the target device. after you do this, all messages will be directed to the laptop screen as well.
For a step-by-step guide, check out the post how to hack someone's Whatsapp using Chrome.
Can we hack WhatsApp without victim mobile?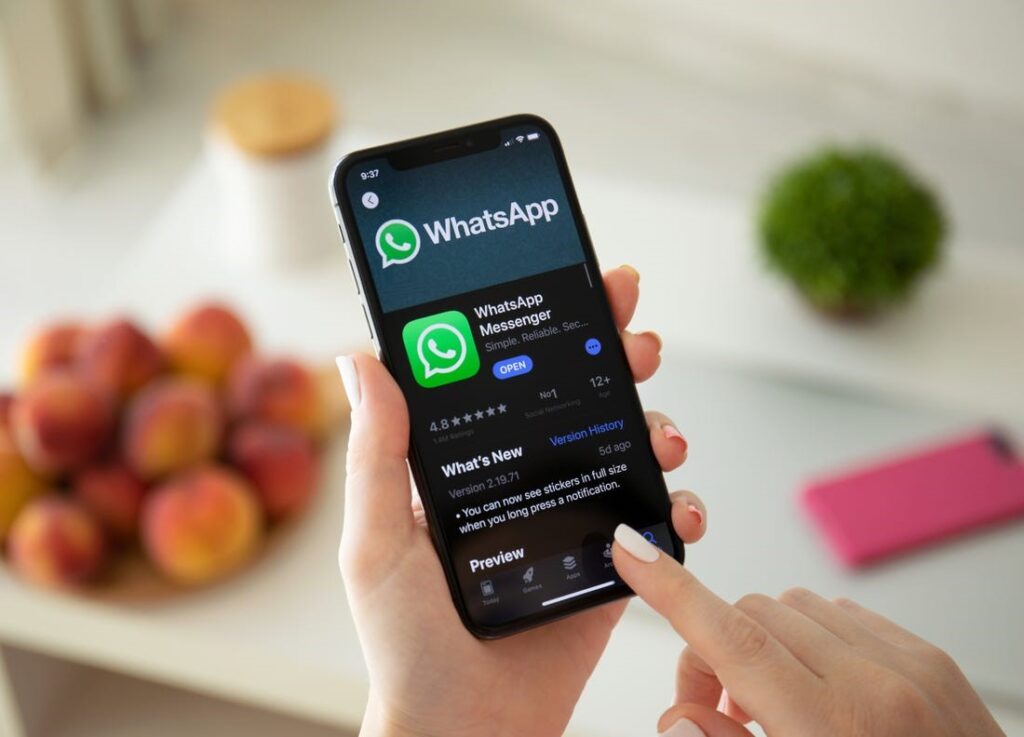 Are you wondering if you can hack Whatsapp without victim phone? Yes and no. Why this dual answer? Well, everything depends on the smartphone type you wish to hack. If it is an iPhone yes but if not, you will have to physically handle the target phone in order to have a chance of doing anything worthwhile with it.
How to read someone's WhatsApp messages without their phone
How do you do this? You need to first of all know the iCloud login details of the target user if you want to be successful at this. Once you have this, you can quickly and easily create an account with mSpy, Flexispy or any of our top recommended spy apps. Subscribe to any payment package that suits you and fill in the required phone details and Apple ID and password. After doing this, you can monitor all messages- both traditional SMS and online chat threads of all social media networks. You can even retrieve previously deleted messages if the target user is fond of deleting chats after reading them.
Suggested: Easy guide to hack my partner's phone without him or her knowing
How to use someone's WhatsApp in your mobile
Do you want to know what is going on in your children's lives? Are you concerned about your partner's sudden emotional detachment? Do you think that your employee's performance is affected by the amount of time they spend on social media? If you want to verify and validate your fears you need to find a way of getting the information you need without them ever finding out. This will give you the freedom to all the information you need and make strategic decisions accordingly. I will show you two methods you can use in using someone's Whatsapp on your mobile.
Option 1: Install Whatscan for Whatsweb
Download and install the app on your mobile device to get started. It works on both Android and iOS devices.
Open the app and select your preferred language to begin using it.
Scan your wife, husband, kid or friend's phone on the Whatscan app. Note that you need to physically handle the said device for this to be possible.
After you are done with this, you will to read and send messages, view files and basically utilize the person's Whatsapp on your mobile.
Although this option sounds fun, it has a lot of drawbacks. From reviews we have looked at, it may require you frequently scanning the QR code on your victim's phone. It may not perform well on your device in general that is why the next option will be discussed.
Spy apps offer the best way that you can use someone's Whatsapp on your own mobile without having to handle the phone in some cases. So not to waste any more time, let's get to the details of how this can be done.
Visit the official website of mSpy and create an account
Choose a subscription package that suits your needs.
Fill pin the mobile details of the device you want to hack
You are ready to spy on it.
If you are spying on an iPhone, you don't have to install any application for you to monitor the target device. All you have to do is know the iCloud credentials of the target user and you are good to go. But for Android smartphones, you will have to handle the target device to complete a one-time installation. Immediately you are through with this process, the spy app will run in stealth mode giving you access to all the messages you need remotely.
How to Spy on WhatsApp messages without target phone
You do not have the target user's phone but want to know what is going on in their lives. How do you go about doing this without compromising your identity and trust? You do not need a lot of things to do this. The first thing you need to do is identifying a monitoring solution that will do the trick for you. We have taken the liberty to research the top spy apps that will make this journey worthwhile.
Check it out in our catalogs and follow the instructions to spy on Whatsapp messages without target phone.
Can someone see WhatsApp from another phone?
Are you worried that your Whatsapp may have been hacked? Do you see messages and notifications you do not remember initiating? If that is the case the best way to make sure you have not been hacked is to check your Whatsapp Web tab to go through your list of logged sessions. If you see "your phone has not been verified" even you know you did, then you have been hacked.
If that is the case, reach out to Whatsapp support by emailing [email protected]. Also ensure that you enable 2 step verification under your account settings. This will bolster your security from outside attacks.
How to read others WhatsApp messages on iPhone
Do you want to read WhatsApp messages of an iPhone user and do not know how to go about it? Not to worry. Spy apps will enable you to view and read all messages, retrieve previously deleted messages and even make you view multimedia files shared by the target user. You will be able to know the contacts he/she frequently chats with and what they generally discuss.
How to Spy on WhatsApp messages android for free
Spying on Android smartphones is not one of the easiest things you get to do. It requires you spending at least 5 minutes to get things on the road. How do you spy on Whatsapp messages on an Android for free? While most monitoring and tracking solutions will offer you a free trial period, to unlock the full potential of their services, you will have to pay for premium services. This will guarantee that the service you are receiving is tailored to your needs and professional.
How to hack someone's WhatsApp with just their number
Are you thinking of hacking a Whatsapp account with just the phone number? Do you want to know what your husband, wife is up to? Does your kid's dependence on social media platform worry you? Do you want to show off your soft skills to your friends?
Well whatever may be your reason for this it is possible for you to hack a Whatsapp account with just the target's phone number.  Here is an easy way you can hack someone's Whatsapp with just their number.
 If you do not want to handle the target device, you can go to Play Store and download Whatsapp Sniffer & Spy Tool 2016.  After installation, open the app and input the number of the person you wish to hack. Hold on for a couple of minutes for the number to be processed and click on the 'verify option'.
After this is done, you can now get unrestricted access to all messages sent and received.
How can i monitor someone's WhatsApp?
Monitoring someone's Whatsapp may be for a number of reasons. We are not here to find out what this might be but to show you the right tools you need to get this done quickly and easily. Not every monitoring tools floating on the internet is suitable to do the job. While some of them will say that it is free and you can hack any smartphone without physically handling it, you do have to be careful.
The best spy apps equipped to do this sort of work are the paid or premium spy apps. There is a guarantee that you will get what you are looking for with them. Most of the so-called "freebies" are just camouflaged malwares ready to steal your data and affect your phone's performance.
If you are interested in monitoring a partner's or kid's Whatsapp account, you need look no further than mSpy. With its top-notch spying features, you get to spy on any smartphone be it an Android or iOS enabled device.
How to know if someone is reading my WhatsApp messages
Want to find out if someone is reading your WhatsApp messages without your permission? Check out our post can someone see my WhatsApp from another phone.
How to hack my husband's WhatsApp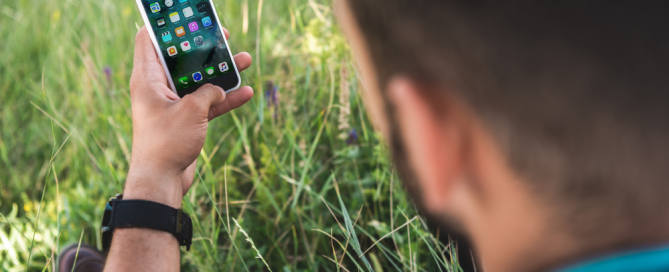 Are you suspicious of your husband's constant use of his cell phone? Does he keep it locked and on his person most of the time? Do you want to truly find out what is going on and validate your fears? With spy apps you get to see all his mobile activities without being anywhere close to his device. This is especially true if he is using an iPhone.
How to hack my wife's WhatsApp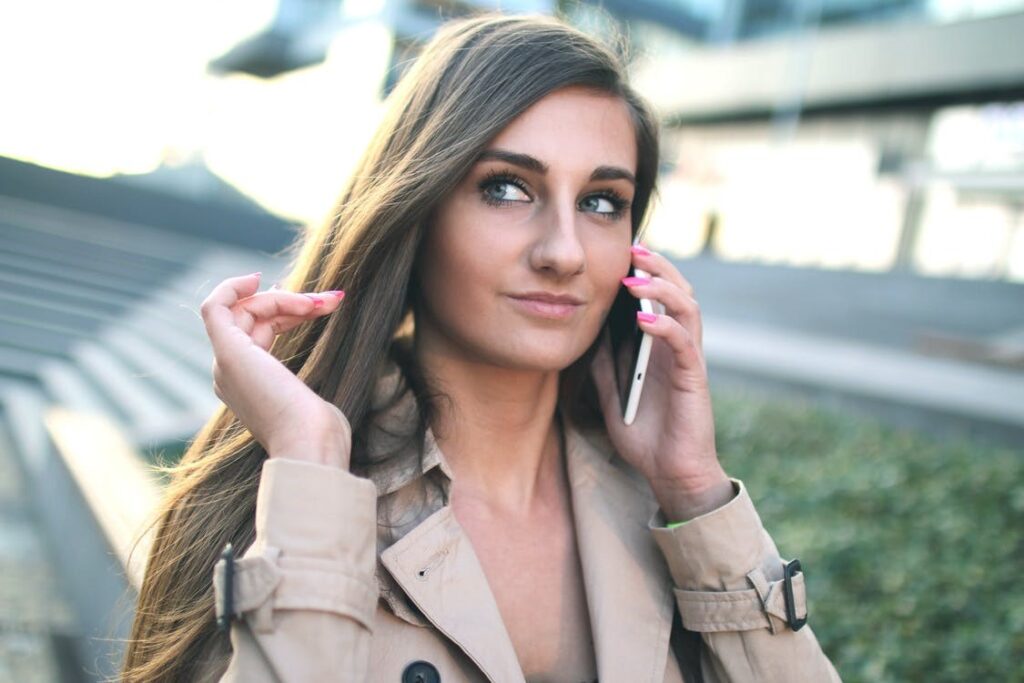 You do not have to be a tech whiz to be able to hack your wife's social media networks. Even if she is being over-protective and infrequently drops her phone, you can still bypass this hurdle and go through her WhatsApp messages to make sure she is not cheating on you with another man.
How to hack my girl friend's WhatsApp
Are you frustrated by the lack of affection in your relationship? Do you feel that the love she once had for you is no longer there and want to find out what is really going on? You must have tried sitting her down and discussing your feelings but all she said was nothing was the matter and yet you suspect something is not right. If you need to clear the air in your relationship pronto, you will need to use a cell phone monitoring solution in order to hack her WhatsApp and all other relevant social networks.
How to hack my boy friend's WhatsApp
Do you feel like the emotional gap between you and your boyfriend is widening every day? Does he seem uninterested in anything you do and say? Then you need to sit down and have a heart to heart discussion on the health of your relationship. This ought to clear the air but if this doesn't work out, you may need to monitor his cell phone usage especially his WhatsApp. Check out our guidelines to doing this on our page.