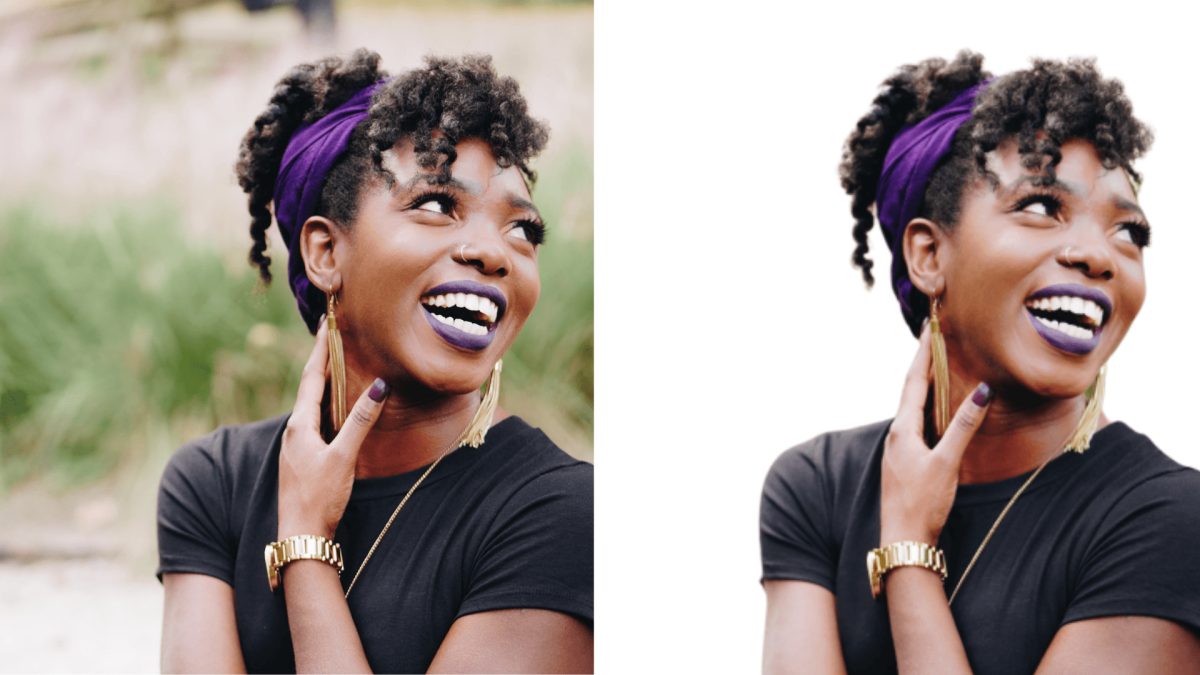 Have you ever taken the perfect image, but then realized that objects in the background completely ruin your composition? Removing it with a basic eraser tool on a rudimentary background remover site can leave you with a discolored spot that is hard to cover. With the right program, this will no longer be a problem, but you need to know which one to choose and just how to do it.
Why Remove Image Backgrounds?
As society puts more importance on our online presence, the need to post the "perfect" content skyrockets. For sites such as Facebook, Instagram, and Youtube, you want your photo to be the best representation of you, and sometimes picture backgrounds just get in the way.
With a magic eraser tool, you can eliminate a cluttered backdrop, and replace it with a white background that makes the photo versatile and easy to work with. It's easy to work with an image on your website if the background is simply white.
You might also need to create a collage where the square backdrop needs to be replaced or removed to make room for other graphics. The most common example we have of this is placing a person in another location. Not everyone lives near places that are photo-worthy, and while you may not be in the Swiss Alps at this very moment, you might want to create a photo as if you are – this is when a background removal tool comes in.
There are countless benefits to removing image backgrounds, but now we're going to share how you can do so without losing photo quality.
Remove Image Backgrounds with Depositphotos
This site has an excellent background remover that can get rid of anything in a photo. The best part about the site is it's free! Not only that, it's straightforward to use and works with various images such as:
People photos
Images of animals
Object pictures
Graphic images
You can use the website for any picture that could do without a backdrop. For those that are skeptical and not very tech savvy, you don't have to worry. Shaky hands won't lead to uneven borders, because the program uses AI to detect, identify, and eliminate a backdrop automatically.
Using this design program saves you time and money, because you won't need to go out of your way to take photos with picture perfect backgrounds. As we've already said, not everyone lives near the Swiss Alps.
The program makes your photos look professional, which means it'll be suitable for both personal and work-related use. You don't need any design skills to achieve results on Depositphotos.You can even find free stock music, photos, and graphic templates.
How to Delete the Background with Depositphotos
As we've already mentioned, the website is easy to use, and the background removal process doesn't require any manual work. The first step is to head over to the website, where you will see a very clear upload button. Click on it and upload your selected photo.
The site makes it even easier if it's difficult for you to locate your image; you can drag and drop it directly onto the page. Once that's done, you will need to wait for a few seconds.
The results of the design program are impressive. You are left with an image of your main object over a transparent background. You will notice that the lines are clean and smooth. Thanks to AI, the tool eliminates any minor detail that other programs might miss.
When you are satisfied with your results, you can download your image. You need an account to do so, but the sign-up process is easy, and you can do it via email, Google, or Facebook.
Conclusion
There are numerous benefits to a professional background removal tool, and it doesn't have to come at a high cost. In fact, it can be for free, and you'll receive results in a matter of seconds. With Depositphotos, the process is fully automated, which means you won't have to outline anything manually. And what's most important – no design skills required.