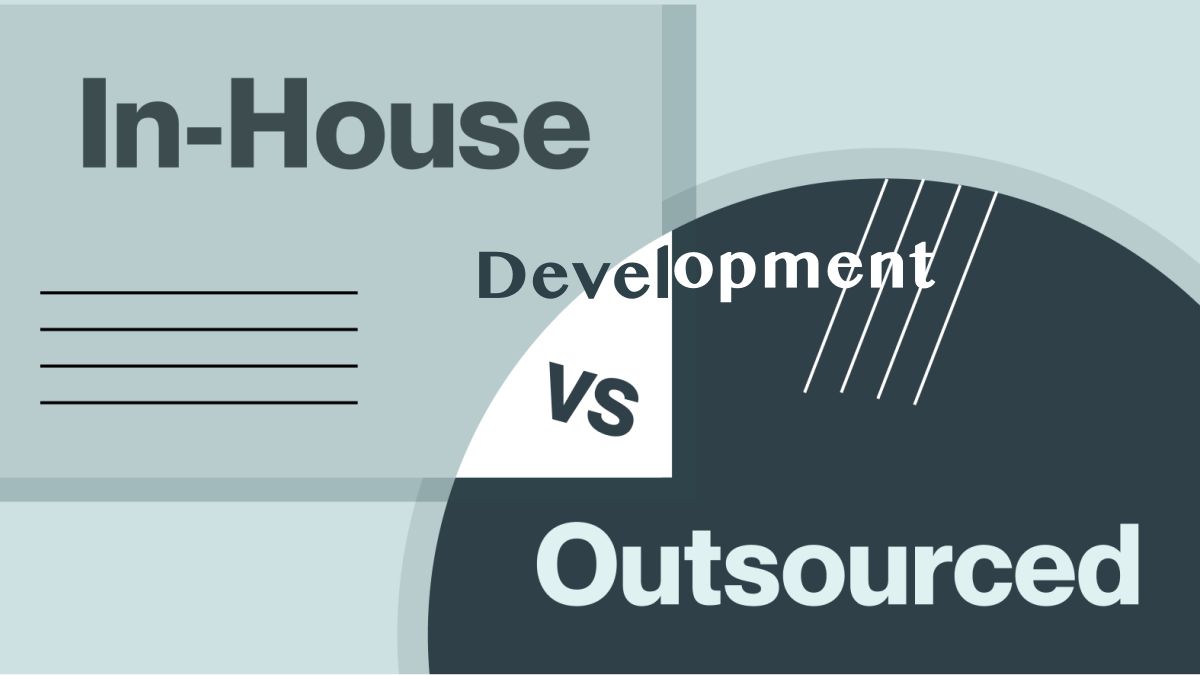 Staffing problems in the development of IT projects are getting greater. Even if we leave aside the huge problem of hiring qualified programmers, there are still planning their work issues, estimating complexity, and plenty of other factors that should be managed at all project development stages.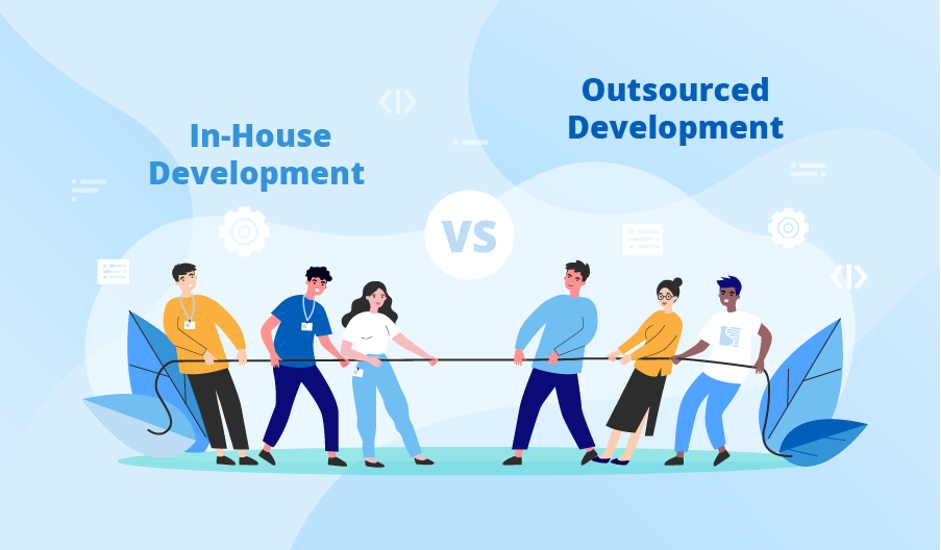 There is an opinion that startups are more successful when people with technical experience hire those with business skills, not in reverse. Technically experienced founders can always formulate a criterion for deciding on a technical partner, while people without such experience cannot do it. So it doesn't matter who they choose: employees or outsourcing team — it is still harder for them to make that choice without criteria, so typical mistakes are made:
Hiring someone they know from a big, well-known corporation, giving them product responsibility, not realizing they may not manage to cope with the task. The worst thing is that getting into such a situation. There is no way out since all the participants and resources have already been spent.
Hiring people yourself, believing that the developer is responsible for the service. If there are no regulated business processes, the founder has no criteria to make a decision whether the hired employee is good or not. Consequently, no responsibility is on employees — in fact, they can do whatever they want. So the more established processes a startup has, the better. Outsourcing development can give that advantage.
Let's explore some approaches to solve such difficulties.
Outsourcing Development
For the modern business to keep a large diverse employee staff — unprofitable, inefficient solution. It is more rational to transfer some tasks to another organization. After studying examples of such forming working process variants, every entrepreneur should know what in-house development/outsourcing development is and decide whether it is necessary for their activity.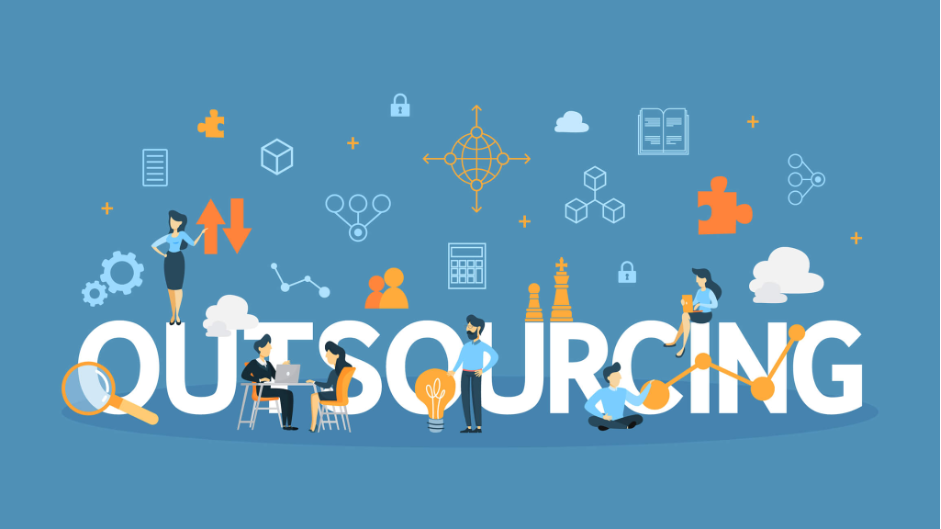 The full name is "outside-source-using," in other words, bringing specialists from outside the firm to perform non-core functions, those that it does not do. The more specialized a company or a person is, the more professional and profound his knowledge. If some related activities seem burdensome to the corporation in terms of money or any other costs, outsourcing comes to the rescue.
For example, many startups utilize ordering food for the office, cleaning, facilities security, transporting something, doing repairs, etc., services. Small companies more often outsource some legal and accounting tasks, order maintenance of IT infrastructure, etc. The main cooperation under outsourcing parameters is the transfer of non-core functions to another entity.
Usually, businesses delegate such tasks to outsource companies:
IT. Keeping a good programmer on staff is not cheap, but loading him with tasks every working day is quite problematic. This applies not only to small facilities, where the IT network is limited to 10 subscribers, but also to large banking, industrial systems.
Accounting. Such services are often used to organize work by small firms that do not need extensive accounting. By delegating bookkeeping work to a remote company, it is possible not only to save on staff salaries but also on updating and installing specialized programs.
Tasks and functions are transferable to a third-party organization in different volumes: full, partial, joint, and intermediate. Full-system application essence is built on all work type delegation on this segment to other people.
Occupational safety and health. According to the norms, if the company employs more than 50 people — then the mandatory condition for its functioning is service presence that deals with labor protection. Even if you have up to fifty craftsmen on your staff, there must still be a person responsible for safety. Such tasks can be delegated to specialists from outside. Their cost depends on your company's peculiarities, production specifics, team size.
Legal. Usually, these services are needed only a few times a year, so it is pointless to keep them on staff permanently. By signing a contract with a law firm, you save not only wages payment but also the necessary few tasks a year are paid solely on their implementation.
More tasks include premises cleaning, taxation operations, advertising creation, software development, translations, designing, recruiting, hiring personnel, etc.
Advantages of Exploiting Outsourcing Development:
Obtaining services from highly qualified workers.
Obligations reduction to the tax authorities.
Requirements, deadlines, guarantees — respectively getting the expected result.
Saving money on salaries.
Ability to focus on core activities without being distracted by additional tasks.
The Disadvantages Include:
Inability to assess the professional potential of involved workers.
No making adjustments to contract terms. You can entrust your own person with different tasks and functions not part of your direct job description, but you do not have to pay any salary.
Downtime probability. For example, equipment repairing in production is carried out on the side. By the time a specialist arrives, the full-time foreman, who is always at his place, could independently repair the problem many times faster.
The complexity of introducing an employee to the company's work nuances.
Possibility of miscommunication between regular and contracted specialists.
In-house development vs. outsourcing: that's the question. So let's read more about the next solution.
In-house Development
This solution is most often suitable for small companies in which an in-house IT department handles both the support and internal information systems development. Such specialists are working in your firm.

As a company grows, its need for digitalization increases. At this juncture, IT products are an integral business part, which determines its competitive strengths. If in-house team resources become insufficient, businesses often turn to companies for outsourced development.
In-house development requires its own team with relevant IT skills, abilities. But maintaining such a command is often a serious burden on a corporate budget. Although in a number of cases, in-house development from the long-term perspective is cheaper than attracting external resources. Benefits include:
External market independence. An established IT person understands your own product well and adapts to any changes. This means you gain independence from outside contractors, but you may encounter different challenges in practice, as you'll read about in the next section.
Deep involvement, understanding the specifics. A full-time member understands business intricacies, goals, undercurrents and reacts quickly to changes in processes.
Clear communications. The in-house team is more likely to have a similar cultural, social background, which makes communication easier.
There are Also Shortcomings:
Narrow specialization. Besides the programmers themselves, building your own team involves hiring different performers, and if new tasks arise, you may require an engineer with highly specialized development skills.
Employee attrition is one of the biggest risks of in-house development. Layoffs of key specialists can undermine the development process. It takes time to find a replacement quickly.
IT Professionals cost. Finding a good one with specific competencies is a complicated, expensive task. In case of insufficient specialist workload, the organization essentially pays for "downtime."
So What Is Better to Select?
In-house development/outsourcing development have their strengths and weaknesses. Choosing the best option is always individual and depends on the goals, objectives, particular firms' resources.
If a business task is developing its product, it has actually to create an IT company inside itself. In this case, it takes not only money but also time — usually at least 3 months — to form an in-house team and get it immersed in the tasks.
A temporary team — outsourcing — often requires less money. Due to its experience in implementing products for different business sectors, the outsourcer helps the company choose flexible technological solutions and release the software on time.