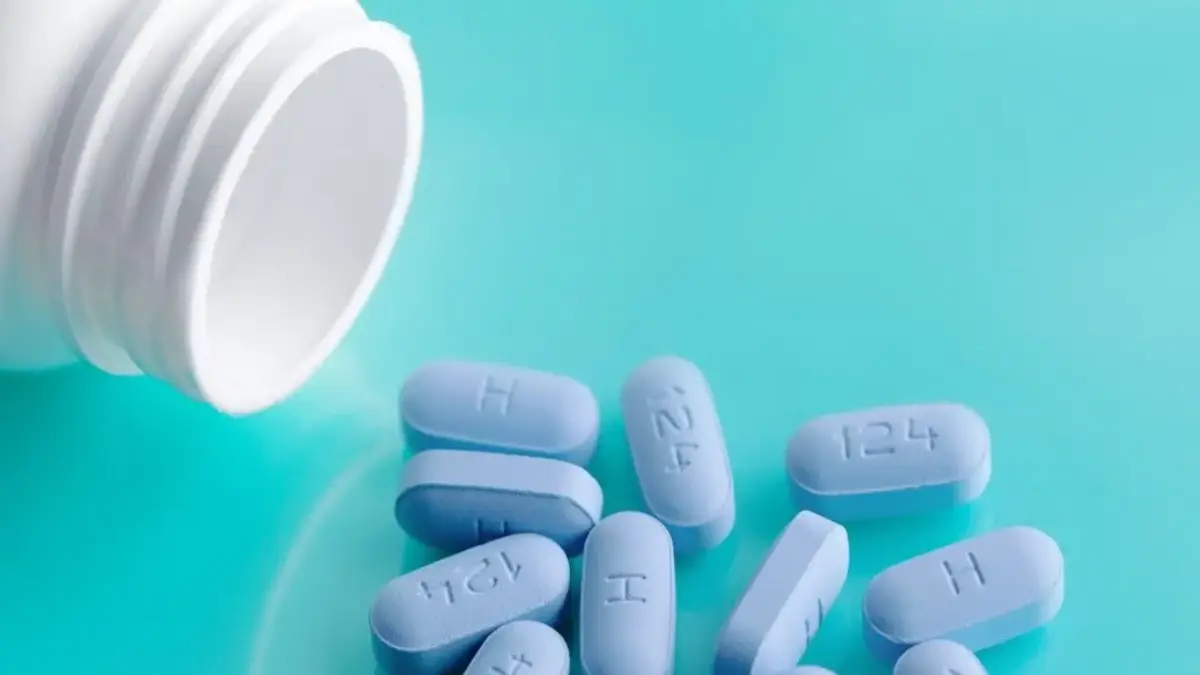 Some men with erectile dysfunction (ED) find that treating underlying conditions such as hypertension and diabetes, along with counselling and lifestyle changes, can help them return to an active sex life. However, some people find that they may need medication to maintain an erection.
The FDA has approved several prescription drugs taken orally for the treatment of erectile dysfunction.
What is erectile dysfunction (ED)?
Erectile dysfunction (ED) is the inability to achieve or maintain an erection sufficient for intercourse.
Erectile dysfunction can occur occasionally or frequently:
Occasional erectile dysfunction is not uncommon. Many people experience this during times of stress or as a result of recent nutritional and lifestyle changes.
However, frequent erectile dysfunction can be a sign of health problems that need treatment. It can also be a symptom of an emotional or relationship problem you want to talk to a professional about.
Overview of Erectile Dysfunction Drugs
Alprostadil
Avanafil
Sildenafil
Tadalafil
Testosterone
vardenafil
vitamins and supplements
What types of erectile dysfunction medications are available?
There are many types of drugs used to treat erectile dysfunction. Although each drug works differently, it improves sexual performance by stimulating blood flow to the penis.
The most common drugs for erectile dysfunction belong to a group known as phosphodiesterase type 5 (PDE5) inhibitors. It blocks some enzymatic activities that lead to erectile dysfunction.
Taking erectile dysfunction medications may not be safe if you have certain health conditions. For example, if you have heart disease, your heart may not be healthy enough to have sex.
Be sure to tell your doctor about any health problems and any medications you are taking. This information helps your doctor decide which medicine is best for you.
Alprostadil
Alprostadil (Caverject, Edex, MUSE) comes as a solution for injection and suppository of the penis.
Inject the solution directly into the penis 5-20 minutes before sexual activity. Available as needed up to 3 times a week. Wait at least 24 hours between injections.
For MUSE (or medicated urethral system for erections), the suppository should be administered 5-10 minutes before sexual intercourse. Do not use more than once in 24 hours.
Some of the more common side effects of this drug include pain in the penis and testicles and burning in the urethra.
Avanafil
Avanafil (Stendra) is an oral medication and a PDE5 inhibitor. Take about 15 minutes before sexual activity. Do not take more than once a day.
Do not use PDE5 inhibitors if you are also taking nitrates to treat heart disease. Examples of nitrates include isosorbide mononitrate (Monoket) and nitroglycerin (Nitrostat). Taking nitrates with avanafil can lead to severe hypotension and even death.
Sildenafil
Sildenafil (Viagra) like Cenforce 200 is also a PDE5 inhibitor. Viagra is sold as an oral tablet only. Take once a day, approximately 30 minutes to 1 hour before sexual activity.
Tadalafil
Tadalafil (Cialis) is an oral drug that increases blood flow throughout the body. This PDE5 inhibitor is taken once a day, approximately 30 minutes before sexual intercourse. It can work up to 36 hours.
Vardenafil
Vardenafil (Levitra, Staxin) is an oral drug and PDE5 inhibitor. Take as needed 60 minutes before intercourse. You can take this medicine up to once a day as recommended by your doctor.
Vitamins and supplements for erectile dysfunction
There are many vitamins and supplements on the market that claim to help with erectile dysfunction. Some promise more energy and vitality, as well as better sexual function. It doesn't work. It can also be dangerous.
Some supplements marketed as "natural" may also contain drugs. Erectile dysfunction supplements can interact with other medications you take. they can also cause
Talk to your doctor before trying any vitamins or supplements for erectile dysfunction.
Testosterone
Testosterone is the main sex hormone in the male body. It plays many roles in overall health.
Testosterone levels naturally decline with age. This modification can lead to ED and other problems such as:
Weakness
decreased libido
low sperm count
weight gain
Doctors can prescribe testosterone to treat erectile dysfunction. In fact, PDE5 inhibitors are most effective when combined with testosterone therapy in people with testosterone deficiency.
Testosterone can increase the risk of heart attack and stroke. Indicates that testosterone should be used.
Are there any differences between them?
All of these drug's work in a similar way to each other. However, there is a subtle difference between the duration of the effect and the time it takes for it to appear.
Levitra takes about 30 minutes to work, slightly longer than Viagra, about 5 hours.
The stassina melts in your mouth. It contains the same active ingredients as Levitra and starts working in about 15 minutes.
Viagra takes about 30 minutes to work and lasts for about 4 hours.
Cialis like Extra Super Vidalista lasts much longer, up to 36 hours in some cases.
Stendra starts working in just 15 minutes and its effects last up to 6 hours.
How safe is it to use erectile dysfunction medications?
The drugs used to treat erectile dysfunction are very safe. Assuming the patient is suffering from erectile dysfunction, the best thing to do at this stage is to consult a doctor. In most cases, two things happen: Patients are reluctant to go to the doctor, or they ask friends and family about the medications they are taking.
Not seeing a doctor and being passive with yourself tends to worsen erectile dysfunction over time.
When accepting a drug suggestion from a friend or relative, remember that not everyone is equally suitable for the same brand or dose of drug.
Just because your friend or relative uses a drug like Fildena 100 for example doesn't mean that using it will have the same beneficial results. Remember that you need to use the right generic ingredients in the right doses.
How to take erectile dysfunction medications safely?
Well, some safety guidelines can be adopted to make ED dosages very safe and avoid serious side effects. The best way to handle it is to avoid overdose. Do not take more than once a day.
Avoid further use of any medicines for which side effects occur and consult your doctor first. When you start erectile dysfunction treatment, you need to give up your addiction to alcohol, as mentioned above.
Note that the use of erectile dysfunction medications also has a specific schedule. Generally, doctors only recommend ED medications or medications for a certain period of time, not forever.
Long-term side effects occur if the drug is used beyond this period. It is also good to have regular visits and general doctor's supervision during the medical course.
People who shouldn't take
If you've had a heart attack, stroke, or life-threatening irregular heartbeat in the past 6 months, you should discuss other options with your doctor.
You should also avoid these medications if you have uncontrollable high or low blood pressure or if your breasts hurt during sex.
Are there any side effects?
Side effects are rare, but they can occur. You may get:
• Headache
• Stomach pain or heartburn
• Heat
• Nasal congestion
• Changes in vision (colored light, glare)
• Backache
• Loss of hearing