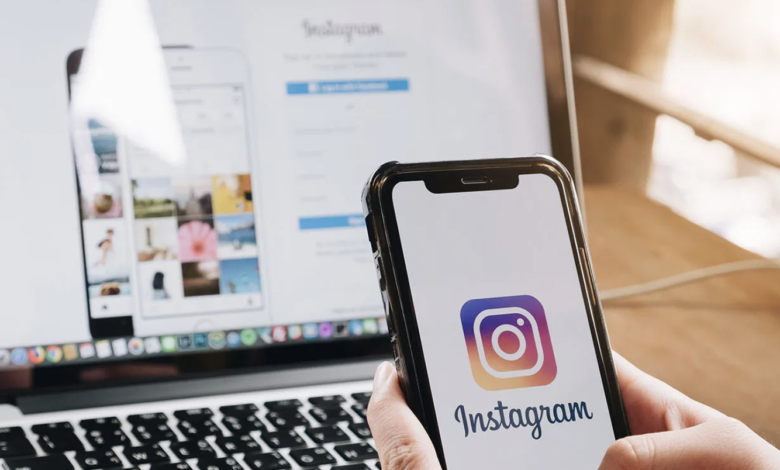 Managing an active and successful Instagram account is a full-time job. Forget about calling in sick or going on a holiday–all days are working days with social media. But does it have to be like this?
The answer is: no, it does not. How would you otherwise see successful business present and active on Instagram, let alone making content and getting loads of engagement? There must be something not visible to the naked eye of the average user, right?
Bingo. Instagram bots are the invisible helpers that fully automate your Instagram presence. You can conduct business, redirect your attention elsewhere, or sleep in, the choice is all yours. Instagram bots will do things online as good as you, perhaps even with greater efficiency!
Depending on your needs they can do a lot, from maintaining an active presence to increasing growth to unprecedented amounts. Instagram automation comes with more benefits than an average Instagram user has knowledge of. Research into metrics, collecting relevant data and turning it into an active asset… The deeper you go, the greater the actual benefits, to the point where all super-efficient Instagram profiles and giant brands you see daily utilize Instagram bots in order to maintain their positions in the upper echelon of this social media titan.
You might be a casual Instagrammer looking for a helping hand or a strict professional looking for a big boost in online presence, either way what you're looking for is an Instagram bot. All in all, here's our take on the best Instagram bots so you decide according to your preferences which one would do best for your needs.
The first "bot" on our list is, well, not a bot. Not even software. As a matter of fact, addressing them as bots would not only be incorrect, but also rude. Growthoid is not an Instagram bot, but a service that offers account managers of flesh and blood. And heaps of experience at managing your Instagram presence, while we're at it.
Using Growthoid combines the best qualities of automation and human management factors. The dedicated account manager will take over the burden of 24/7 required presence from you, while providing human intuition and genuine attention to what your account needs, how your profile interacts with its audience, and what engagement it provides and attracts.
Provide them with a target audience and they will manually target your preferences, with fully human awareness and intuition. Even a perfect bot can't be as efficient at grabbing someone's attention than a dedicated human (except a bot posting nudes, perhaps, but that would get you banned anyway, don't even think about it). Just tell your account manager how you want your empire grown, and they'll grow it for you. Simple and efficient, almost as if it was soft-coded in a program language itself.
Two basic packages you can choose from include Standard, for 49.99$/month, and 99.99$/month Premium with overclocked features from the previous package, as well as something exclusive on the side. Both, however, come with 14-day guarantee on services, so no worries about safety and/or delivery.
The traffic and engagements that you'll receive cannot be more organic, natural, and authentic: because what is more organic and natural than human beings interacting over Instagram? Perhaps growing a plant; but in software automation, this is pretty much as close as you can get.
We continue with human automation software with the second entry on our list as well, which is Growthsilo. Please, don't address them as bots either. We humans do tend to have feelings.
Growthsilo boasts competent teams that will handle your Instagram better than most software available on the market. The account managers specialize in many domains of Instagram improvement, which roughly encompass increasing engagement, getting through to even more followers, and making your Instagram earn money, or earn more if it already does.
So basically, all you could sensibly ask from any Instagram bot, they provide, with a bonus touch of added humanity.
Growthsilo guarantees increased growth speed and a capable account manager or money back, in both its available service bundles. Launch package, which comes with a price tag of 69.99$/month, allows 10 ideal targets and has a 14-days guarantee on its services. Accelerate package for 129$/month gives you whopping 60 targets, a dedicated account manager, VIP email support, gender filtering, blacklisting, and all that comes with a 30-days guarantee.
It is worth mentioning that certain automation software bears risks of Instagram shutting down your account based on suspicious activity and breach of the terms of agreement. Reputable software minimizes or eliminates such risks, but Growthsilo is beyond that. Since it is run by humans, you are 101% safe; it abides by every Instagram rule.
3. Ingramer
Ingramer is perhaps the most famous Instagram bot out there. Its name is synonymous with safety, reliability, and effectiveness, and this is based on both reputation and practice. Ingramer bot is tight-packed with features, but it relies on modular use, or put simply, you can pick what you want to use.
The basics–target growth. You can expect Ingramer to precisely define your ideal follower and interact with similar profiles in a credible manner that ensures increased engagement and growth.
This bot also specializes in generating superb hashtags. The benefits of proper hashtaging are multiple, but the main one definitely is doubling or even tripling the traffic on your photos.
Instagram CRM allows Ingramer to gather relevant data and use it for high profiling and automation. The direct effects include a neat categorization of clients and users, which you can use to further your reach.
Alternatively, you can use Ingramer's existing network of data that holds vast amounts of info on all sorts of Instagram users and useful metrics. Ingramer's search engine allows you to easily navigate through the corridors of this database.
Direct message is a bit of a hot topic that has some reputation of being a bit risky, but if used sporadically it allows bursts of amazing growth. What it does is auto-messaging potential clients with your personalized texts. Its multiple potential uses range from sales to heightening engagement rate, but use discreetly.
Schedule posts for max results, or use the detailed profile analyzer to own your targeting. Combine this with some of the databases mentioned earlier and you have some growth cocktails that bring unparalleled Instagram boosting.
Everything mentioned up to this point tells of different ways how Ingramer helps your Instagram management. See now why this bot was, and is, so popular?
4. Stormlikes
Stormlikes is an Instagram bot that delivers followers, likes, and views at your profile's doorstep, but goes a step further and promises real accounts instead of fake, empty, bloated numbers that bring nothing except inflation!
In a time when Instagram bots get shut down every now and then for fostering unauthorized and fake social media communication, this is incredibly important. And besides, you want to use this feature as an investment into your growth, and not a piece of decoration that you hang on a wall to impress friends and family.
Simply choose what you want, enter the details of your profile, and voila! Service delivered. Check out the reviews satisfied customers leave on their websites, they're awesome.
5. Instazood
In spite of a few malicious reviews, Instazood goes strong still. This is a bot that has endured on the market for quite a while, and has gained experience that will come in handy when it comes to handling your Instagram account.
It offers the basic set of features that focuses on leaving likes around the content of your potential followers, as well as automatically following those that are likely to reciprocate. As you accumulate interest, more and more people will click you to see the content that you offer. And there's a good chance they're here to stay.
Such organic growth is among the very top of Instazood bot's goals, but it is not at the top. At the top as the primary goal is safety and reliability. To prove their benevolent intentions, they are willing to offer all new users a 5-day free trial of Instazood bot's capabilities. And if you ask us, that sounds like more than enough time to get convinced.
6. Nitreo
Nitreo gives that kick that propels your Instagram popularity at lightning speeds. It sets up in two minutes, literally. Just sign up and you can start immediately.
What does Nitreo offer? Super quick organic growth, as they put it. Pick 5 hashtags and 5 target profiles to begin, and let it run its course. The features held under this bot's belt include following and unfollowing, which translates to clear user signaling for interaction and engagement, as well as muting all newly followed profiles in order not to clog your newsfeed. Whitelisting favorite new members of the community is included as an option, of course!
Then, we have automated story viewing, a non-invasive method that yet manages to show your presence to curious users: you'll get on their list ASAP, risk free.
Top this with gender filtering, excellent targeting, streamlining various tasks, AND options that leave your profile perfectly usable by you, and not bogged down by various automation data. Nice!
7. Kicksta
Forget about ghost followers and suspiciously-looking bases of followers–Kiksta is an organic growth through simplicity embodied in a neat little Instagram bot. With it you are not buying neither people nor fake numbers–you buy engagement. And people behind this project know that no growth can start without proper engagement rates.
With prices starting at an affordable 49.99$ per month you can select profiles that are similar to your and belong in the same niche, automate engagement with their followers, and likely receive the treatment that they gave to those popular profiles. As you get followed back by real people, you become a magnet for similar-minded Instagram folks. A tried and true theory that still holds water.
Kickstart your Instagram with Kicksta–sounds neat and rings true in our ears.
8. Upleap
Upleap Instagram bot has made careers as varied as athletes, entrepreneurs, students, influencers, celebs, and photographers (up)leap high into popularity with organic growth. The results? Bulks of great reviews on their product, at their website and rating articles around the web alike. Their popularity is the guarantee of their success. But, just in case, they offer a 3-day trial, no credit card needed!
How does Upleap work? Not with software automation, fake numbers, frauds… It works as if a human was behind your Instagram profile. Oh wait, it is! You get a dedicated profile manager that is highly specialized in organic growth; just point them at the direction you want to move along, and you'll see yourself hopping along that path like a breeze.
9. Hashtags for Likes
The logic behind this useful piece of software is manifold, and backed with decisive research and studies. Hashtag for Likes is a bot that analyses heaps of metrics and data to come up with the greatest solutions for your photos, posts, and niche in general. Wanna tackle popular hashtags, venture forth with niche-specific, low-competition solutions, or somewhere between? There's pros and cons with all of these, but Hashtags for Likes will tell you exactly what those are, so you can pick what suits you most.
Hashtags for Likes bot also features optimal integration features with other social media like the newly emergent TikTok, gathering metrics from there, and making resonant hashtags that will eventually influence both!
The price for this blessed piece of software? As low as 19$ per week. Talk about being affordable!
10. Jarvee
Jarvee is not your standard Instagram bot. Mastering all the major social media platforms, Jarvee is a jack of all trades when it comes to branding online presence. The sheer number of features this Instagram bot offers is amazing. Auto re-post? Got it. Post scheduling? Yep. Auto-follow/follow-back/unfollow? Check. Managing comments, direct messaging, spin syntax? Triple yes for Jarvee.
And their customer support is amazing, being there for you from the moment you hit "sign up".
For the modest sum of just under 30 bucks you can have it all. Hard to believe? Sample a free 5-day trial and see for yourself
Conclusion on Instagram Bots
The harsh reality of Instagram is that you won't get anywhere near successful without a good piece of software that can automate and maximize your social media output. But even if that weren't the case, going with the help of a top Instagram bot is so much better and less of a hassle.
Consider getting an Instagram bot now, then compare the difference later. A lot of bots on the list offer a free trial–so why don't start there? You can thank us later.