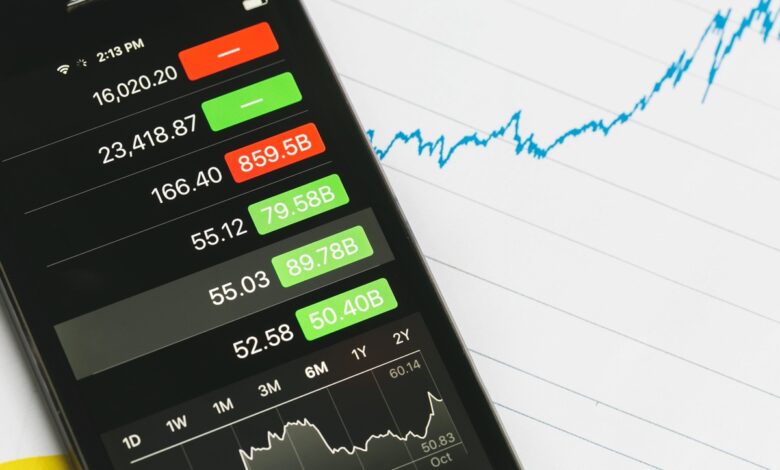 Most of the investors today love to put their hard-earned money in fruitless fund and stay invested in that fund for a very long time with no return. Some investors are highly interested to take active approach of managing and investing their money in the right way with some of the most active stock trading. No matter whether you are looking to buy or sell some time or would like to get into the trading platform daily, definitely there is the trading apps made for you that you can find it highly beneficial.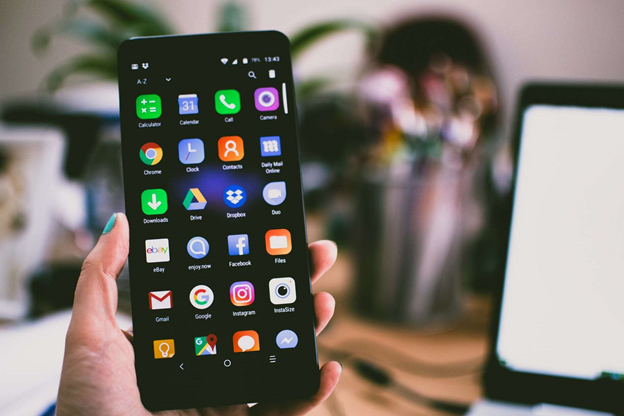 In today's article, we will look at some of the best stock application for your requirements depend on the trading goals and experience that you have in this market. After reviewing the fees, the tradeable assets and little brokerages, we have rounded up on the top trading apps for advanced and beginner stock investors to start with their investment in it. Even though there are many advantages of the virtual trading platform, but there are some drawbacks too. Let us check out these apps in complete detail and know more about their feature:
1. Zerodha Kite Mobile App
Zerodha Kite tops the list when it comes about the best day trading app and is the mobile application introduced by the popular site Zerodha, the best discount brokers in the country. Even Kite is well known for the lightweight and its one-third size of other phone trading apps. This app is well known for the interactive user experience as well as ease of use and some investors have really liked using this app. Some amazing features that this app comes include:
It comes with the advanced technical stock charts with over 100 indicators that will give you some quick analysis all along with some different chart forms & drawing tools
Smart search box features instantly searches several instruments & contracts over the various stock exchanges
Several market watch provision that comes with the detailed market information
2. TrakInvest
Second on our list is Trackinvest it is the most virtual social trading equity platform today. The platform will be accessed easily on your desktop and your mobile phone. You will be able to develop & improve the stork investing skills with this platform and it is the best one. Simple interface with the rich content generally helps you in trading over the virtual environment and this app makes it simple. Copy Trade, Tracking, Sentiment analysis, and Price Analytics Stock Chart are some amazing features that this app offers you.
3. TradeHero
Next in our list is TradeHero it is the based startup stock trading app that has got some amazing and competitive element. You will get "followers" if you're the good performer as well as these "followers" can pay you certain amount of the subscription fee to you. In the same way, you will be able to follow the most leading performers and watch their investing trends and learn more. As data is in real time for over 11 stock exchanges from 35 listed on the app, you will be able to replicate your skills in the real market when you see making some profits with the help of this app.
4. Fidelity
Fidelity is the best brokerage app for the beginner investors as well as anybody who has strong focus on the long-term & retirement investments and this is the best app to try. It is the full-service app, with the wide variety of the account and the investment kinds supported. And with $0 stock & ETF trades, you will get plenty of services in a low price range.
The Fidelity Investments is one of the best day trading apps for the iOS, Android, as well as Amazon devices. This app includes anything that you want to manage the Fidelity investment accounts & enter the trades. It does not have several advanced charting function since some competing apps, however that is only fine for the beginners who might not need any advanced features.
5. 5Paisa Mobile App
5Paisa is the top performing phone trading apps while it comes about the performance, speed of the order execution as well as user experience that you will want to have in your app. With the mobile app, you will be able to trade over several segments and invest in the mutual funds and Insurance too. Quite exhaustive in features that are offered, in sense.
Best part of using this app is that although 5Paisa mobile app is the discount broker, it offers fast tips at the technical level & fundamental calls in your mobile application for the users. This app also comes with the guest login, and offering their potential users with the insight in some amazing features that the app offers.
6. Dalal Street
The Dalal Street app provides the real-time stock trading platform that you will not find in any other app out there. You will be able to trade on the stocks in the real-time by using the virtual portfolio. Also, you will get the virtual real time cash on the platform. You will be able to compete with best investors on the platform. You will win some exciting prizes daily on DJ street trading game. The game follows BSE stock cost. Besides the web-based platform, one can use mobile apps such as "Stock Market challenge" or "Trader" to lean basics of the stock trading.
7. SoFi
SoFi provides loans, investments and banking through the convenient mobile application. It is perfect for the investors who want to know about stock trading and want to learn step by step. The brokerage provides commission-free trades & fractional shares (this calls "Stock Bits") in the account with low $1 balance.
The learning articles are part of SoFi tab in an app. You will be able to browse the collections of some wonderful stocks & funds that will help you make a decision of what to purchase. An individual web page for every stock does not include several details, however, that makes it very simple for the beginners to actually manage the accounts without even getting excited and overwhelmed.
8. Kotak Stock Trader
The mobile application from the Kotak Securities has got the integration with the feeds from tops of Times of India, Economic times and Money Control and this shows their clients within mobile applications based on the preference. There are some more unique and special features in Kotak stock trader that will include:
Some amazing features like market watchlists, Live market updates, and more will be easily accessed without Upstox login information from users.
The unique feature of 'My Investments' helps its users to show investments made from other trading platforms over Kotak that is KEAT Pro, KST and Website within one single UI.
Live Bloomberg integrated TV within an app that the users will be able to watch 24 by 7.
9. TradeStation
Even TradeStation is the highly trusted and reputed brokerages site, and it provides the advanced trading on the customizable desktop and mobile platform. The TradeStation is been geared toward the active traders as well as charges around $99 of monthly fee on the accounts that do not trade over 5,000 shares and 50 options contracts every quarter. It is most costly platform; however, you will be able to test this out free just by signing for the paper trading account.
The TradeStation's app is totally complete with the stock chart indicators, research tools, as well as access to community forums and where you will be able to exchange your ideas with some other traders. The brokerage account holders will jump ahead between the real and the paper trading on the mobile apps and desktop.
10. IIFL Markets
Last but not the least; IIFL Markets was the mobile stock trading applications that got positive reactions from their users in research. The mobile app was actually launched by financial veteran IIIFL. They have some unique features like 'One Swipe Trading' that considers time aspect linked to trading as well as allows your clients to place order with one single swipe. There are some other features that include:
The app comes with the guest login, which allows the non-clients to go through some basic features and understand how their mobile app works
Stock Watch feature that allows user to keep user's chosen stocks at home screen.
Clients will apply for OFS or IPOs through the smartphones.
One more amazing feature of the mobile trading application is it allows the multiple Stock Watchlists over those allowing user to accommodate over 50 market scripts.
Final Words
You will just have to open your account with major brokerages without any opening deposit. However, that does not mean you may buy or sell stocks free. Most of the brokers want you to have sufficient cash to buy the full stock shares that will range from $5 to $1,000 for every share. You can also try out the best day trading app and start earning now.