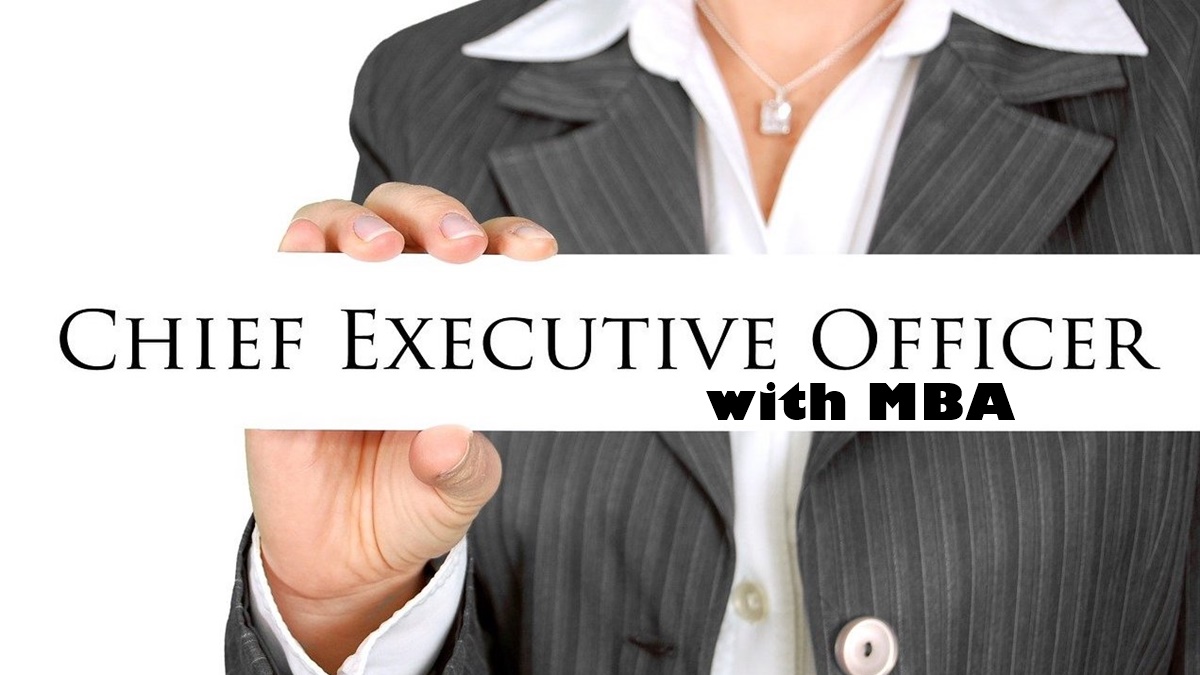 While there is no prerequisite for chief executive officers to have an MBA degree before they take up the highly important role, a significant proportion of the top 100 CEOs across the country, almost one-third, have got one. This means that if you want to be a CEO of a Fortune 500 company one day, it may be worth your while to decide to study for either an in-person or online MBA yourself, as it teaches you the relevant skills necessary to get ahead in business.
To celebrate the power of MBAs and both current and former CEOs, this article has been created to highlight some of the most famous business leaders around who studied a master's in business administration. Ranging from the founder of Apple to some of the most influential women in leadership, read on to see who is on the list!
Tim Cook
Company: Apple
Probably one of the most famous CEOs in the world, Tim Cook is known for sending emails at the bright and early time of 4:30am, and also holding Sunday-night staff meetings by phone. Under his tenure at Apple, he increased the market value of the company from $348 billion to a whopping $1.9 trillion. As the first CEO of a Fortune 500 company to come out as gay in 2014, he is also a diversity trailblazer. Not bad for somebody who had to follow none other than Steve Jobs!
Doug McMillon
Company: Walmart
As CEO of one of the largest companies in the United States, employing over 2 million workers, Doug McMillon serves as the company's fifth CEO. Remarkably, he first joined the corporation as a summer associate in high school, before working his way up to the top. Within his first two years in the top role, he raised the hourly wage, pivoted Walmart towards the online space and changed up the executive team; showing off the types of innovative and forward-thinking skills one could expect to learn during an online MBA.
Jamie Dimon
Company: JPMorgan Chase
As the man in charge of the biggest bank in America, Jamie Dimon is regularly included as one of the most influential men in the world. Previously CEO of Bank One, he upgraded to JPMorgan Chase CEO when they bought the company. Weathering the recession as well as the current challenges of the pandemic, Dimon has had to adapt to an ever-changing and complicated market. He is also one of the few CEOs to also be a billionaire, mostly thanks to his investment within the company.
Satya Nadella
Company: Microsoft
Satya Nadella succeeded Steve Ballmer as CEO of Microsoft in 2014, after working as vice president of the firm's cloud computing division, changing the systems of the entire computer system in Microsoft. Once he became the third CEO in Microsoft's history, after Bill Gates and Ballmer, he developed one of the largest cloud infrastructures around, as well as revamping the corporate culture to be one of personal growth. They also purchased other companies, including the creators of Minecraft, software company Xamarin, social network LinkedIn and communication network Github. His expertise has helped Microsoft maintain market dominance despite the rising challenges from other companies around the world.
Darren Woods
Company: ExxonMobil
Darren Woods stepped up to the role of ExxonMobil CEO in 2017 when former CEO Rex Tillerson was nominated to be United States Secretary of State. Previously in charge of running the refinery side of the oil business, he has made some key changes to the corporate structure. He has also, in an interesting position for an oil CEO, publicly endorsed the Paris Climate Accord, which asks nations to cut greenhouse gas emissions, as well as explored the combination of horizontal oil drilling and hydraulic fracturing.
Laurence D. Fink
Company: BlackRock
BlackRock's wealth is simply staggering. They are the largest money-management company in the world, working with more than $6.5 million in assets, meaning that they have a huge stake in the international financial system. Thanks to their CEO Laurence D.Fink's annual letters to shareholders, he is known as one of the major thought-leaders in the world of economics. For example, his 2018 letter warned companies that they should be cognizant of their impact on society. If you want to be a thought leader like Fink, you can learn about him and more business skills via an online MBA.
Charles Scharf
Company: Wells Fargo
Previously the CEO of Visa Inc and BNY Mellon, Charles Scharf joined Wells Fargo, a multinational financial services company that includes the fourth biggest bank in the USA, in 2019. From the beginning of his tenure he has committed to cuts that have made the company one of the most sustainable around. His expertise has been sought by political leaders. In 2014, then US President Barack Obama nominated him to be part of the Advisory Council on Financial Capability for Young Americans.
Mary Barra
Company: General Motors Company
As the first female CEO of a major motor company, Mary Barra is used to breaking boundaries. Due to her influence in the corporate world, she was voted as the number one most powerful woman in the world by Fortune magazine in 2017. She was also put on the business forum assembled by Donald Trump in 2016, but left after the Charlottesville protests that occurred the following year. She has had to make some difficult decisions throughout her career, including laying off 14,000 workers and closing five North American plants in 2018. You can learn about her experiences and the experiences of others while studying for an online MBA.
David Cordani
Company: Cigna Corporation
As CEO of the worldwide healthcare company, Cigna corporation, Cordani has been growing the business' reach ever since 2005. He has overseen the company's merger with Express Scripts in 2018, as well as launching their new brand named Evernorth in 2020. Together, they serve a whopping 190 million customer relationships worldwide. He is also a published author, having written the book The Courage to Go Forward: The Power of Micro Communities, as well as the founder of the David and Sherry Cordani Family Foundation, dedicated to supporting community health and wellness.
Hugh Frater
Company: Fannie Mae
Hugh Frater is CEO of one of the USA's biggest mortgage companies, helping working families to buy their own house. He sets the vision of the company and has seen it expand since he joined the board in 2016. Previously he worked for Berkadia Commerciale Mortgage LLC, and was also a founding partner and one of the managing directors at BlackRock. They elected him as the CEO of the company in 2019.
Jim Farley
Company: Ford Motor Company
Jim Farley is one of the more recent CEOs to join our list, recently recruited to lead the Ford Motor Company in October 2020. He has always had a love of automobiles, with his own grandfather working at Henry Ford's River Rouge Plant back in the 1910s. He will have a challenging time working for the company as they announce an ambitious $11 billion restructuring plan as well as launching a variety of new products. He is more than capable. After all, he learned a lot of these skills thanks to his MBA; join him by studying for your online MBA today.
Sundar Pichai
Company: Alphabet, Inc
It doesn't get much bigger than being CEO of Alphabet, Inc, which also includes overseeing the day-to-day operations of Google, the world's biggest search engine. Born in Chennai, India, he began his career as a materials engineer before joining Google in 2004. He led the product management team efforts including for Google Chrome and Google Drive, as well as overseeing Gmail and Google Maps. He became CEO of Google in 2015, before becoming the CEO of their holding company Alphabet Inc in 2019. Time has included him in their ranking of the 100 most influential people in the world. If you would like to learn the skills that have made his career such a success, it's recommend to study for an online MBA.
John Stankey
Company: AT&T Communications
Currently the former CEO of Warner Media, he was responsible for the huge acquisition of the company by AT&T, something which was worth a whopping $85.4 billion and considered a huge coup for the company. In July 2020, he was rewarded for his efforts and promoted to CEO of AT&T. He also sits on the board of UPS, making him one of the most influential businessmen in the country. Mergers and Acquisitions are a key learning experience in business, something that you can learn about on an online MBA.
Gail Boudreaux
Company: Anthem, Inc
Before entering the business world, Gail Boudreaux was one of the standout college basketball players around, playing for Dartmouth Big Green women's basketball team. As well as 20 years at AETNA, she has also worked in high leadership roles in places such as UnitedHealth Group and United Healthcare. As a reward for her great work she was picked to be the CEO of Anthem in 2017, working for the biggest for-profit managed healthcare company in the Blue Cross Blue Shield Association. If you would like to be more like Gail Boudreaux, why not consider studying for an online MBA?
Ajay Banga
Company: Mastercard
Ajay Banga is an Indian-American businessman who became CEO of Mastercard in 2010. This followed a long career working with companies as diverse as Nestlé and PepsiCo. He has been a driver of innovation and diversity in the business world, strengthening core aspects of the Indian-American partnership. Since 2010, he has helped to expand the possibilities of the card server, including contactless payments, 3D secure verification and more. 
Alex Gorsky
Company: Johnson & Johnson
All eyes across the world are on Johnson & Johnson as they expect to roll out their one-shot vaccine for the coronavirus very soon. The man responsible for this company's extended success is Alex Gorsky, who became CEO in 2012. A long-term advocate of inclusion in the business world, he heads many fascinating initiatives for diversity in business. If you are interested in learning leadership skills like Gorsky, you can learn all about his success and more via an online MBA.
Jeff Immelt
Company: General Electric
Currently working as a venture partner at New Enterprise Associates, Jeff Immelt is best known for serving as the CEO of General Electric from 2001 to 2017. He has had many challenges, mainly 9/11 occurring just after he took charge; leading to some difficult decisions right from the off. He has grown the company worldwide through a series of mergers and acquisitions, the likes of which you might be able to study and learn about via an online MBA.
Indra Nooyi
Company: PepsiCo
Consistently ranked as one of the most powerful woman in the world, Indra Nooyi became CEO of PepsiCo in 2006, 12 years after joining in 1994. This made her the fifth CEO to helm the company. She has been known for her strategic change of the company, which she dubbed Performance with a Purpose. Business analysts across the world have praised the success of her program, which put sustainability and ethics in line with financial goals.
James McNerney
Company: The Boeing Company
Jim McNerney successfully grew the Boeing company during his tenure as CEO between 2005 to 2015. Remarkably he managed to help the company grow despite not having any background in aviation himself, making him the first CEO without this background. He was in charge during the development of the Boeing 737 Max. You can learn about how he did it as well as the experiences of other CEOs via an online MBA.
A. G. Lafley
Company: Procter & Gamble
Lafley served as CEO for two periods at P&G, between 2000 to 2010 and from 2013 to 2015. His success revitalizing the company under the concept of "Consumer is Boss" has been lauded by nearly everyone in the consumer world. As a result of his success, he is regularly looked towards as a thought leader in the business world.