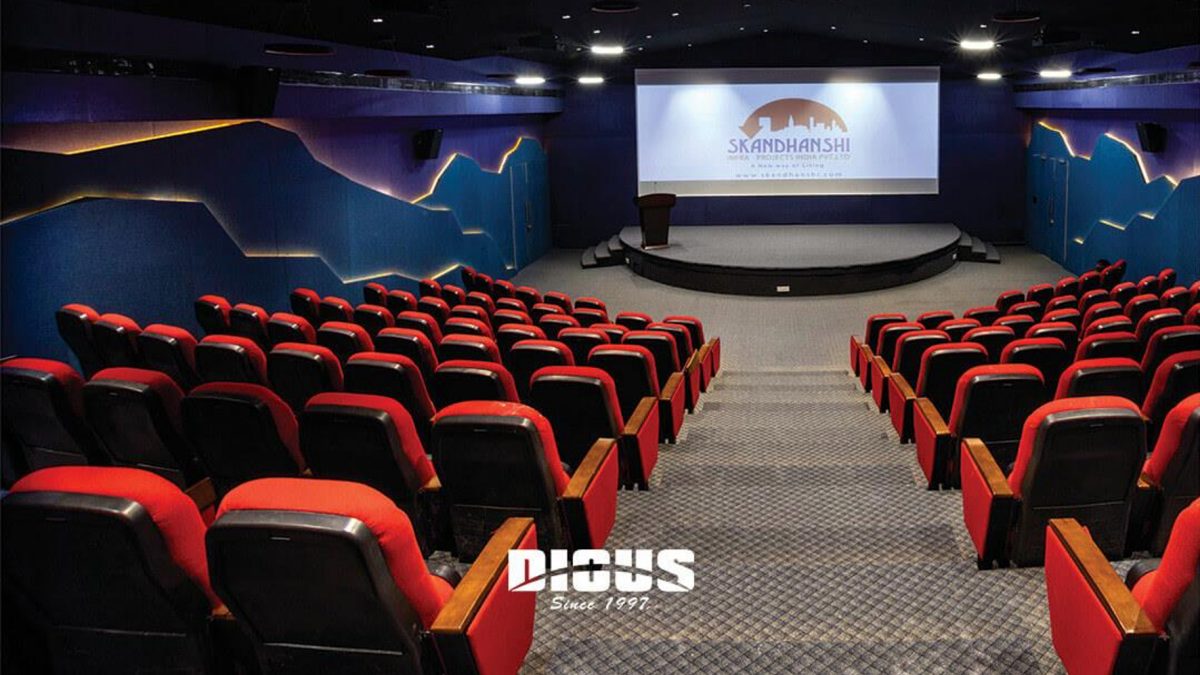 Unique Furniture Solutions in India
When thinking of office furniture, people may imagine bleak cubicles stacked next to one another, small boxy break rooms, and unappealing meeting spaces. However, such a workplace can rarely inspire the productivity and wellness of employees. Modern office space demands practical, ergonomically designed, and aesthetically pleasing furniture solutions. In addition, modern furniture solutions require flexibility that will improve the quality of work and overall team performance.
It is acknowledged that suitable furniture styles and designs can help create productive work environments and promote employees' physical and mental well-being. Therefore, investing in quality office furniture solutions is now considered vital for any organization, which attracts an increasing number of people to invest in this business. And this article will list the most popular furniture solutions that have proven incredibly popular in workspace worldwide. Scroll down to get something more.
3 Acclaimed Furniture Solutions You Should Know
Office furniture providers now offer carefully calibrated furniture solutions, and the top 3 notable solutions are listed below:
1. Unique Furniture Solutions in India
The best way to present vital information to company members and associates is through a multipurpose hall or auditorium. Designing and manufacturing functional, comfortable, and aesthetically pleasing chairs are the most critical concerns when constructing multifunctional conference spaces.
For instance, the project in India uses functional furniture solutions in its halls and auditoriums. It sets up its space using quality, ergonomically designed chairs. That's not all. It further adjusts the seating layout to ensure all members have a clear view of the stage. A number of chairs, aisles, and seat width are also considered for these particular designs, thereby bringing a pleasant sense in a dignified way.
2. Multimedia Furniture Solutions
It is recognized that every company needs to share information through various forms of media. To help teams collaborate and form an enjoyable, inclusive workplace, they may require a multimedia meeting room with the right functional furniture.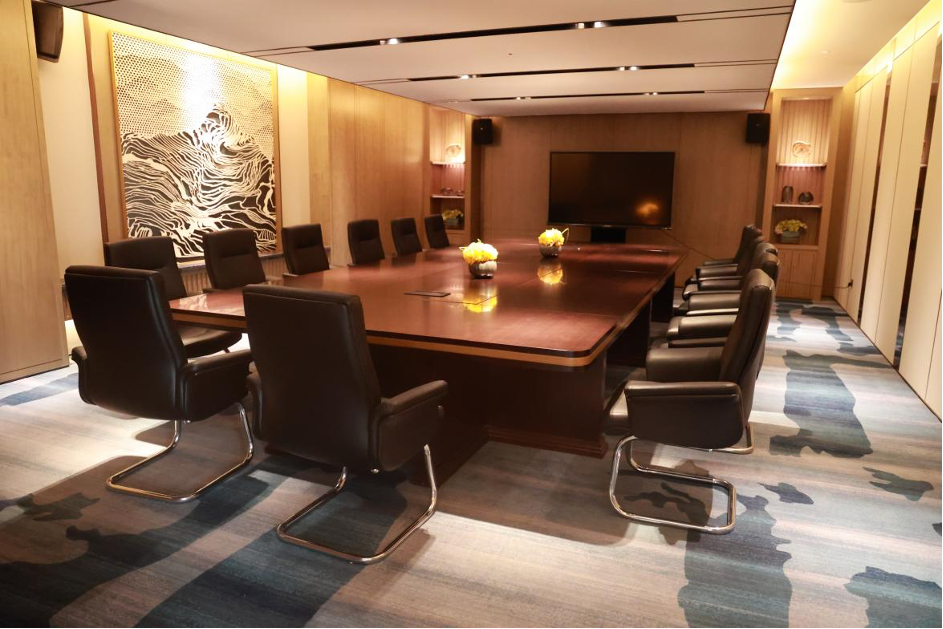 Multimedia Furniture Solutions
Creating comfortable seating arrangements that provide a clear view of the multimedia being presented is of vital importance. All members should be able to speak with the remaining ones in their line of sight. And the multimedia furniture solutions should facilitate the participation of each member pleasantly.
Therefore, the room furniture, particularly the chairs and tables, should provide ergonomic support to the team members so they may remain seated even for extended periods without feeling distraught. The aim is to support all members hold a meeting so they can deliver their best with the help of wonderful furniture solutions and advanced conference devices.
2. Furniture Solutions for Major Events
For office spaces, employees need to have a space to hold major events. Notable members of the organization will attend such events, and they need cozy furniture solutions that allow them to share their opinions, express their feelings and collaborate on future growth prospects.
Definitely, modern furniture solutions cater to such office spaces. These office spaces are fitted with the latest multimedia solutions, projectors with lifting systems, and advanced applications. Furthermore, they are styled with carefully selected commercial furniture solutions and decorations, including comfortable chairs and aesthetically pleasing tables.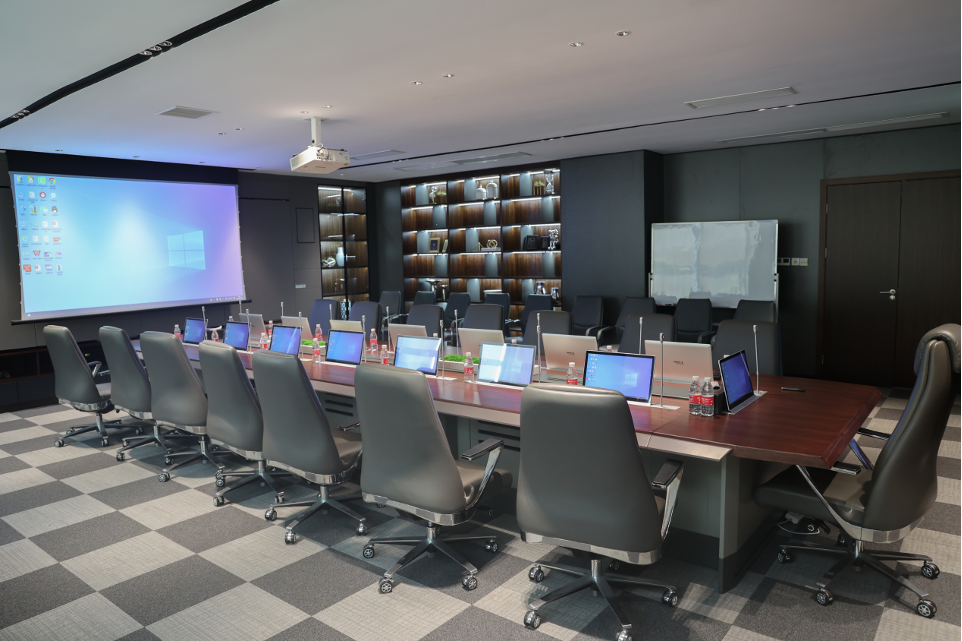 Furniture Solutions for Major Events
Quality Furniture Solutions Matter! Choose Dious Now!
As aforementioned, you must have acknowledged that most people want to work someplace dynamic and modern with the right office decoration, setting, and style. To transform the office from a dull workplace into a productive, functional, and modern one, it's wise to invest in furniture solutions and find a reliable provider.
Here comes a well-known furniture solution provider, Dious, that will never let you down. Dious, founded in 2005, has been designing, manufacturing, and installing quality furniture solutions in commercial areas worldwide. As one of the leading furniture manufacturers, Dious provides clients worldwide with functional and commercial furniture solutions with the highest service and performance.
Moreover, Dious offers a diverse range of furniture solutions at incredibly reasonable prices without compromising the quality of services you receive. Not only that, Dious excels at using eco-friendly materials to design smart furniture solutions that can satisfy different needs. Therefore, check out Dious today and see how they can help you!