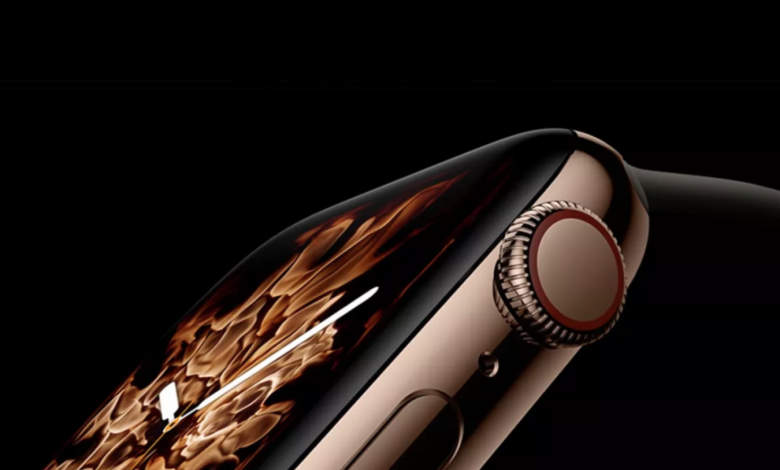 Fashion is when you express yourself and style to others and show them that you are proud and comfortable with what you have. When you have a good sense of fashion, it means that you have overwhelming confidence. Every individual has a different taste and style. It might be wearing an Omega Speedmaster, or using their favorite sunglasses, and we should always respect everyone's style.
Fashion is a broad word, you can wear or use anything that you think will look good on you, and that's fashion. A lot of people are now using technology as accessories to make them look excellent and fashionable. These are the gadgets that are either trending or pricey. That's why everyone wants to get a hold of it. Here is the list of fashion trends for the tech-savvy people.
Smartwatch
Some people can't leave their houses without wearing their favorite watch, and some also make it their fashion statement. There are a lot of great designed smartwatches in the market, and all of them have unique features. It also varies in price from affordable to pricey smartwatches with different designs and features. If you compare a smartwatch to a traditional watch, the smartwatch has a lot of advantages in design, features, weight, and even in price.
Not just for fashion, a smartwatch is capable of monitoring your health. This device can be your fitness buddy and coach in your wrist. It can monitor your heart rate, sleep, activities, and store data and breaks it down daily, weekly, or even monthly. If you want to be healthy and stylish at the same, you might want to consider switching to a smartwatch.
Bellabeat Leaf Urban
This device is a large pendant that you can wear as a bracelet, clip, or necklace, and it is perfect for fashionable techies out there. The Bellabeat Leaf Urban is made of an elegant wood composite and shaped into a stone-like frame. The shape is like a leaf attached to a clip, and it is made out of stainless steel. It has a bracelet strap made of leather, a battery replacement tool, and a chain that is all in the box. No one would ever think of jewelry to be your health guide at the same time.
If you want to look good and be healthy at the same time, then you should consider purchasing this great gadget. Bellabeat Leaf Urban doesn't only focus on style and fashion because it can deliver and provide an adequate health tracking system. This piece of technology is good at health tracking, just like smartwatches or fitness trackers. It monitors your overall health to make sure you are in great shape.
It is capable of tracking your activities such as steps, calories burned, distance, or active time in an accurate manner. You can set your goals, and it will help you stay on track and reach it. With automated sleep tracking, this device can monitor your sleep. This fitness tracker can sense how much stress you have by analyzing your sleep duration and the time you went to sleep. It can predict what your current stress level is, and it will suggest what you should do to take those stress away.
Activity Bands
Activity bands or fitness trackers are wearables that can be a fashionable piece of a device or can be your health guide. It's another smart jewelry that can help and save the lives of many individuals. Fitness tracking devices and fashion gadgets have become increasingly popular. With a virtual fitness coach of your wrist, you can monitor your daily physical activities easily. Start getting in shape and track your success with the benefits these types of gadgets can bring.
Aside from looking good in your wrist, this gadget has a lot of features to take fashion tech to the next level. Activity bands can monitor your heart rate, step, calories, eating habit, and more. Fitness trackers don't just monitor your workout or activities, and it logs in your food and water intake. Always remember that food diet and nutrition has the same importance as being active if you want to achieve your fitness goals. You'll be able to see the workouts and calorie intake are align. With that, you'll know if you're losing weight or getting the right amount of calories you need to conquer the day.
Takeaway
We are now living in a world where fashion and technology can be matched together, and it shows a great result. A lot of people are now using technological devices to express themselves and even to look good. While fashion will make you feel good, health is also essential to everyone. The gadgets mentioned above are all heath beneficial and capable of making you more healthy and active. Don't just look good and start getting fit, and it will make you more beautiful and attractive.