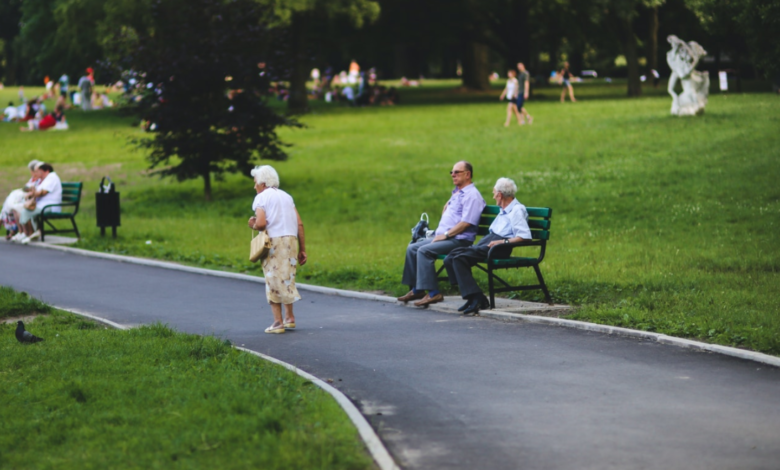 Summertime, and the living is easy — isn't that how the song goes? There's definitely truth to the expression because, finally, we're able to open up our windows and doors to let in that sweet, summer breeze. The sun is out, the birds are singing, and it's the perfect time of year to enjoy the beauty of the outdoors.
Are you a senior looking for fun activities this summer? Or, perhaps you're the relative or a friend of a senior and want to do something exciting with them this month. Read on to discover three summer activities that are perfect for seniors and their loved ones.
1. Low Impact Yoga in the Park
Yoga is an excellent way to maintain good physical and emotional health. It's also great for seniors who experience pain in their bodies or have mobility issues because it can be practiced at a low-impact level from a chair or even lying down.
Find the right at home care support worker from a home healthcare service provider to assist with exercises at home. Often, seniors benefit from ageing in place with a compassionate and skilled Personal Support Worker (PSW). A PSW can help you or your relative achieve flexibility, balance, and relaxation with regular chair yoga sessions.
With a little practice, you or your loved one will be ready to take their yoga moves to the outdoors. Bring a few snacks, a couple of water bottles, a blanket, and a set of good lawn chairs to set up in a quiet place in your favourite park. After a nice, relaxing routine of seated poses and a five-minute meditation, enjoy the afternoon in the park with a picnic and conversation among family and friends.
2. Bird Watching
Bird watching is beneficial in calming the mind and allowing for a little reflection. It's a great activity for seniors who want to enjoy and connect with nature. You'll learn more about your local area's natural habitat as well as feel the very soothing and therapeutic benefits of the activity.
It's also a good workout. Often, the best bird watching locations are hidden — off the beaten path — and require a bit of a walk in order to reach. Get your blood pumping with a healthy, moderately paced walk while also admiring all the beauty that nature has to offer.
3. Gardening
Gardening is a terrific way for seniors to maintain flexibility and strength, all while enjoying the outdoors. Whether it's in a giant backyard or on a small front porch, you can plant a thriving garden and tend to it all summer long. It's also a powerful way to reduce stress and anxiety and, not to mention, homegrown herbs and vegetables are healthier than store-bought items!
You can plant flowers, herbs, or vegetables; whatever it is, you will be proud of it.
Seniors need to stay active for both physical and mental health reasons. Take advantage of the beautiful weather and longer days this summer and get outside while you can.