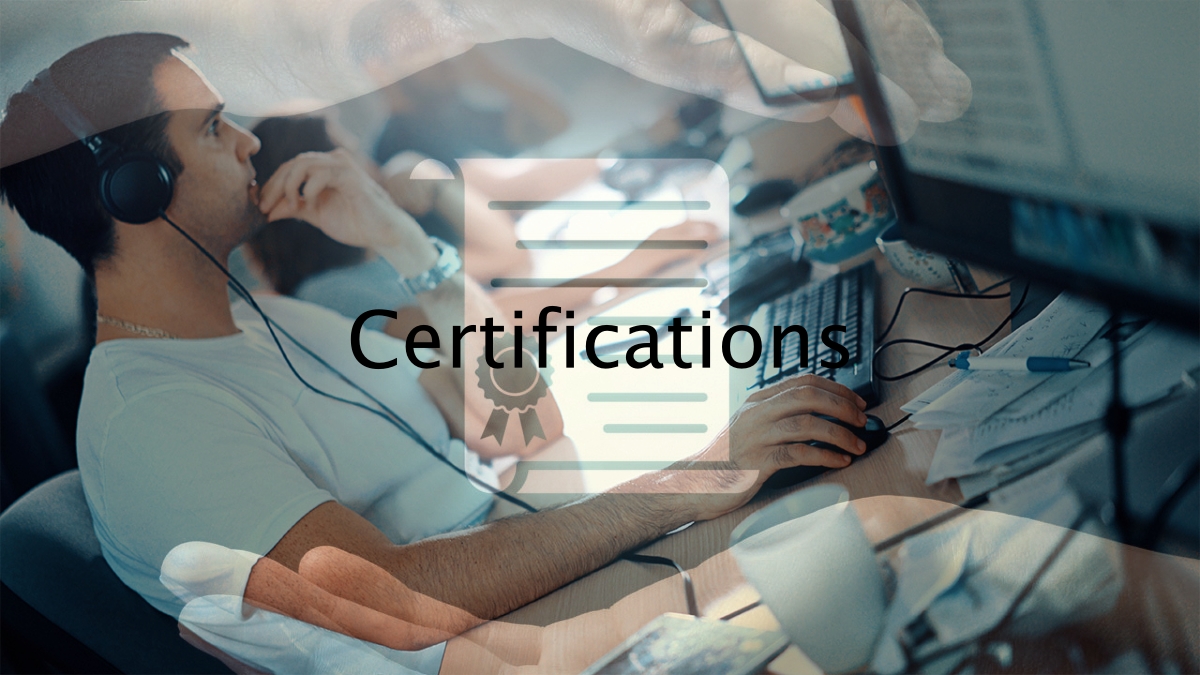 There comes a certain point in the careers of most people at which to get past a plateau, one of two things is needed: a new role or additional education. Sometimes a lateral move to a new role can open up a whole new range of possibilities for career success, introducing you to new colleagues, managers, mentors and even entirely new industries.
Often, however, an investment of your time and usually some money, into upping your knowledge and core competencies can help equip you with the hard skills you need to add major value and take your career to the next level. These investments vary by industry and the type of designation in question, but they are often capable of completely transforming your value in the labour market. Below are 4 career-boosting certifications you can get right now.
An Accounting Certification
For people who don't have much experience with the world of accounting or accounting designations, it is common to think that there are really only two options available to you: the CFA or the CPA. It is an unfortunate assumption because there are, in reality, several accounting designations that are highly valued by employers and the labour market more broadly.
These include the Chartered Global Management Accountant (CGMA) designation, the Certified Management Accountant Designation (CMA), the Certified Fraud Examiner designation(CFE), the Certified Internal Auditor designation (CIA), the Certified Information Systems Auditor designation (CISA) and the Enrolled Agent (EA).
A Cybersecurity Designation
Cybersecurity is a hot button issue and will remain one well into the future (and likely forever). The cybersecurity threats and vulnerabilities have never been greater, and the high-profile hacks and ransomware attacks that seem to make the news on a daily basis are prompting companies large and small, across all industries, to take their digital security much more seriously.
This is great news for the cybersecurity industry, which is expected to grow to more than 281 billion dollars by 2027, and means that a cybersecurity designation has never been a better idea. Popular cybersecurity designations include the Certified Information Security Manager, Certified Information Systems Auditor, Certified Information System Security Professional and Certified Ethical Hacker designations. If an employer sees that you are trained to help fortify their digital infrastructure and keep them safe from cyber threats, you are highly valuable.
Data Analysis
Data analysis is another skill that is highly valued by the market and capable of opening up a wide range of new career possibilities. All modern businesses with the understanding and budget are currently working towards making better use of the data they collect on their employees and customers to help improve operational efficiency and profitability. The ability to look at and extract meaningful trends and actionable information from complex data sets, therefore, is a key skill in this transformation.
The Associate Certified Analytics Professional (ACAP), Certified Analytics Professional (CAP), Cloudera Certified Associate (CCA) Data Analyst, and the EMC Proven Professional Data Scientist Associate (EMCDSA) are all leading industry designations and certifications that will stand out on a resume.
Scrum Master
The Scrum Master designation is fairly new and it is a direct response to the shift towards what is known as "agile" management over the last several years. Scrum Masters are responsible for ensuring that a team lives by agile workplace principles and philosophy–cross-functionality, productivity, eliminating distractions, collaboration etcetera. The Certified Scrum Master (CSM) designation requires a 16-hour course that takes place over a period of two days, with additional time for studying and training.
Scrum masters often use many of the same competencies and skills as project managers, and the transition from the latter to the former is often a natural one. "Agility" is a concept and a workplace and operational philosophy that is being embraced more and more around the world, and professionals who understand and have been trained in implementing it and carrying it out add a lot of value.
Conclusion
Making a career move and investing time and money into a certification or additional credential can be nerve-racking, especially if you are doing so later in life. But stagnation can be a career killer if you don't address it quickly enough. Keep the above four certifications in mind and equip yourself with the skills and knowledge that the labour market and the modern workplace is looking for.