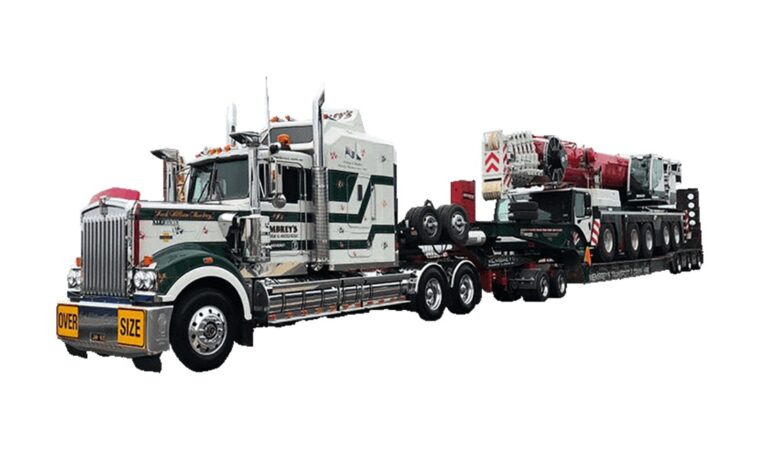 If you have anything to do with managing a construction project you know how complicated it can get. You're not only responsible for finding the best people to be part of the team but you also need to take into consideration the financial implications of running a construction project. Other factors you need to consider are the types of plant equipment required to get the job done.
While any construction project involves a number of different machinery and vehicles, one to consider is a crane. Sometimes a project doesn't justify investing in a crane, but you still need one to complete some tasks using one. If you're in Australia consider what crane hire Melbourne transport and crane hire companies have to offer.
Cranage usage involves the lifting of heavy loads, offering extended reach when other machinery can't do it and transporting to other sites or areas.
What are the benefits of hiring a crane? Let's take a look at what hiring a crane entails and how your next construction project could benefit if you did hire rather than buy a crane.
What You Need to Know About Hiring a Crane
Many plant hire companies are available to help you out with any of your crane hire requirements. But before you decide on using one, make sure they're well-equipped to help you. Here are some of the considerations to take into account when dealing with a crane hire company:
They offer good quality cranes that are functioning well and are maintained on a regular basis.
Their equipment can be available when you need them, and they're located within the vicinity of your project site.
Their operators and drivers are highly-trained and skilled to operate cranes and work on construction sites.
Their service is consistent and reliable. You know you can call them any time and they'll be able to assist without causing any delay to the running of your project.
You know upfront the full costs of hiring a crane from the company, including delivery costs to the site.
Let's now look at the benefits of crane hire.
Benefits of Crane Hire All Project Managers Should Consider
1. It Can Save You Money
You'll need to know when you need to bring in a crane in and how often you'll need one for the successful completion of your project. If done correctly and you hire the right crane for the job, you could end up saving money for your project.
Most construction projects may only end up needing a crane once or twice during the process. This means purchasing a crane could be a huge waste of money since it will be sitting idle most of the time. You may also find each project requires a different type of crane depending on the lifting loads and extend reach of each job. So, you don't want to be stuck with one crane that can only do half a job.
2. The Right Crane Operator
Most countries insist on strict regulations for construction work. This is no different for a country such as Australia. When using the cranes Melbourne hire companies rent out, you want to know you have a skilled operator managing it. This means ensuring you have a highly trained crane operator on the team. Or, you could ask the crane hire company to give you one.
You will be saving money by not employing a crane operator full-time when they're only needed for some jobs. In addition, crane hire companies will ensure their operators are trained according to the regulations stipulated by the local government.
3. No Repairs or Maintenance Hassles
When you hire a crane from a professional company, you'll be saved from the hassles of repairing and maintaining the crane. Instead, the hire company will have their own team of highly trained service staff. When a crane breaks down, all you have to do is call the company and they'll take over. One less problem for you to worry about!
4. Different Cranes for Different Jobs
A reputable crane hire company will be able to offer you a wide range of cranes. They'll help you in assessing which is the best type of crane your project needs. If you need more than one type of crane per project, the lease could include the option of hiring the different ones when necessary.
5. Reliable Cranes in Good Condition
When looking for the cranes Melbourne hire companies have to offer, you're likely to discover most of them are in good condition. Otherwise, the hire company won't be in business for long! The best crane hire companies make sure their cranes and other products are always kept in prime condition.
They're required by law to ensure their cranes meet the highest standards. This means you can hire without stressing about fixing or replacing parts on an ongoing basis.
A Final Word on Crane Hire
The success of your construction project depends on the quality of the plant equipment you use together with many other factors. If you decide the benefits far outweigh the negatives, then make sure you use a reputable crane hire company. Your crane hire could be how you reach your deadlines and maybe get paid a bonus!