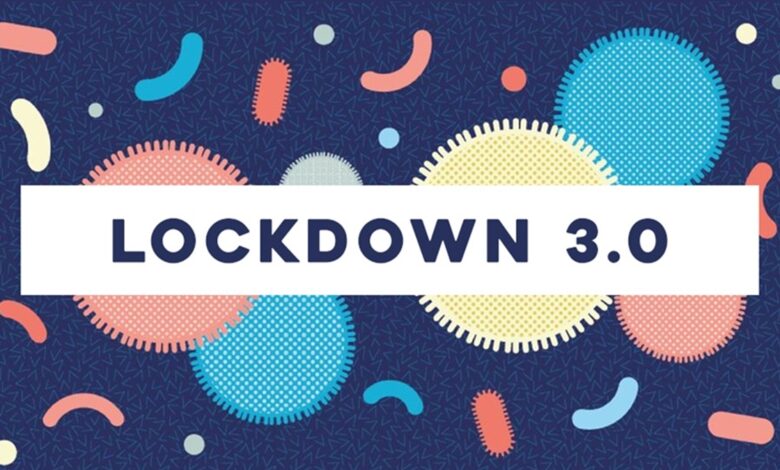 2020 was certainly a year to remember for businesses across the UK, and whilst we don't fully yet know what 2021 will hold, there's no denying that we can learn from the past. The COVID-19 pandemic has shown no signs of letting up, and the entirety of the UK is now living under some all too familiar lockdown rules.
As businesses across the country attempt to find a balance between complying with lockdown rules and managing to survive, we have taken a look at what the restrictions actually are, along with what businesses should and shouldn't do in these turbulent times.
What are the Lockdown Rules for Retail Businesses?
You could be forgiven for expecting more of the same from yet another period of lockdown, but it's important to take note of the specific provisions that have been made this time around. Rules and regulations differ across the constituent nations of the UK, and this means that businesses need to pay attention to the provisions that affect them.
A wider list of all current guidance and regulations broken down by region is available on the Institute for Government website.
England
Following Prime Minister Boris Johnson's 4th January 2021 announcement of a new national lockdown in England, all non-essential retail must close. The closure order also applies to all cafes, restaurants, pubs, and bars, although these hospitality venues may still supply food as a takeaway, via click-and-collect, or drive-through.
Scotland
Scottish First Minister Nicola Sturgeon announced a tightening of COVID-19 restrictions on 4th January 2021, and all of mainland Scotland is currently subject to a level 4 lockdown. This means that all non-essential retail businesses must close, along with cafes, restaurants, and pubs.
Wales
Wales entered alert level 4 as of 20th December 2020, resulting in the closure of non-essential retail businesses and all cafes, restaurants, and pubs.
Northern Ireland
Northern Ireland has seen similar measures to the rest of the UK, with all non-essential retail services closed except for delivery services. Cafes, restaurants, and pubs are also closed except for takeaways.
What counts as essential retail?
Amidst lobbying from the likes of the British Independent Retailers Association (BIRA), the government has provided official guidance on what counts as 'essential' retail. As it stands, the following businesses are classed as 'essential' and may remain open during the lockdown:
Food retailers
Off licenses and licensed shops selling alcohol
Pharmacies and chemists
Mobility and disability support shops
Newsagents
Builders' merchants and other suppliers of tools used in building work (excluding showrooms)
Garden centres and agricultural supplies shops (excluding florists and nurseries)
Veterinary practices and pet shops
Dental services, opticians, audiologists, chiropractors, osteopaths and other medical or health services, including services relating to mental health
banks, building societies, credit unions, short term loan providers, savings clubs, cash points and currency exchanges
Post offices
Funeral directors
laundrettes and dry cleaners
bicycle shops, vehicle repair and MOT services
petrol stations and automatic car washes
taxi or vehicle hire businesses and motorway service areas
1) Do Reassess your Business Plan
Whether your premises are closed or not, 2021 is a new year and there's never a bad time to reassess your business plan. The retail sector is used to fluidity – but the COVID-19 pandemic has made for a quickly changing picture that seems to evolve further with every passing day.
Businesses should take the time to assess whether their model is as lean and effective as it could be – ensuring that any future match their financial reality. This means staying in close touch with suppliers to prevent any pricing shocks, and taking advantage of any grants that your business may be eligible for.
2) Don't Scrimp on Safety
With lockdown in full swing, businesses are now expected to comply with stringent rules on hygiene and public safety. This means providing sanitiser stations on entry to retail premises, limiting the number of customers allowed inside at any one time, and making it possible for shoppers to adhere to social distancing guidelines.
Every business owner wants to keep their staff and customers safe, of course – but the problem is that doing so comes at a cost. For some companies, it may be tempting to take a light-touch approach to COVID-19 measures, but whilst doing this might reduce your overheads it could also come at the cost of revenue. There are plenty of consumers who are now concerned about the safety of in-person shopping, and failing to take the proper precautions could alienate part of your client base.
In short, it may not be ideal to have to make provisions for COVID-secure shopping – but spending a little on safety is a lot better than losing customers and income.
3) Do Pivot to e-commerce
E-Commerce is a good idea regardless of what you offer, where you are based, and whether or not your business is classed as essential. If you're not convinced, you need only look to the burgeoning demand for home deliveries during the UK's previous lockdowns to understand that there's a serious market for online shopping.
Although some customers will still be keen to come into store to make their purchases, it is important for businesses to understand how their particular client base wants to interact when browsing and paying for a product or service.
For those that are either unable or unwilling to continue shopping in physical premises during the pandemic, internet shopping is a window to the outside world – as well as an opportunity for the businesses that properly invest in their online presence.
From creating a functional and attractive website to equipping your business with a reliable and secure e-commerce payment gateway, going online could keep your sales figures from dropping during the lockdown and beyond. And if you are currently using an in-store payment solution, as an essential business, make sure that you have enough card machine paper for your customers.
4) Do not expect everything to go back to normal
Sadly, it's probably best for businesses to shelve any expectations of things returning to normal any time soon (or ever). Nostalgic dreams of a bustling high street are on many of our minds, but now is not the time to set our sights on a retail environment that may never return to its former glory.
The movement towards e-commerce has been drastic, and whilst there will always be a place for physical retail, it's clear that the future for many firms is a hybrid online/in-store model. As we move forward, keeping a diversified cross-channel business model will likely become more important than ever before.
5) Do keep up with Consumer Trends
It's all too easy to focus on business internals during a crisis. Rather than hunkering down, however, the pandemic should instead prompt us to really look outwards and see exactly what it is that customers want.
From home fitness equipment to health foods and home furnishings, lockdown and the wider global health crisis have had a marked effect on the nation's list of favourite products – spelling opportunity for businesses that can adapt and disaster for those that choose not to.
That's not to suggest that businesses should move away from their core offering, of course, but it may well be time for a bit of an audit to decide which products are the most valuable to customers. Retail is all about supply and demand, after all.
Looking to the future
The nation may be under stricter controls than at any other time in living memory, but that doesn't mean that retailers can't continue to innovate and thrive during lockdown. It's safe to say that even despite the closure of high street stores and financial concerns stemming from even the best-established brands, consumers are still in the market for quality goods. There can be no doubt that however far off they seem, brighter days are ahead.