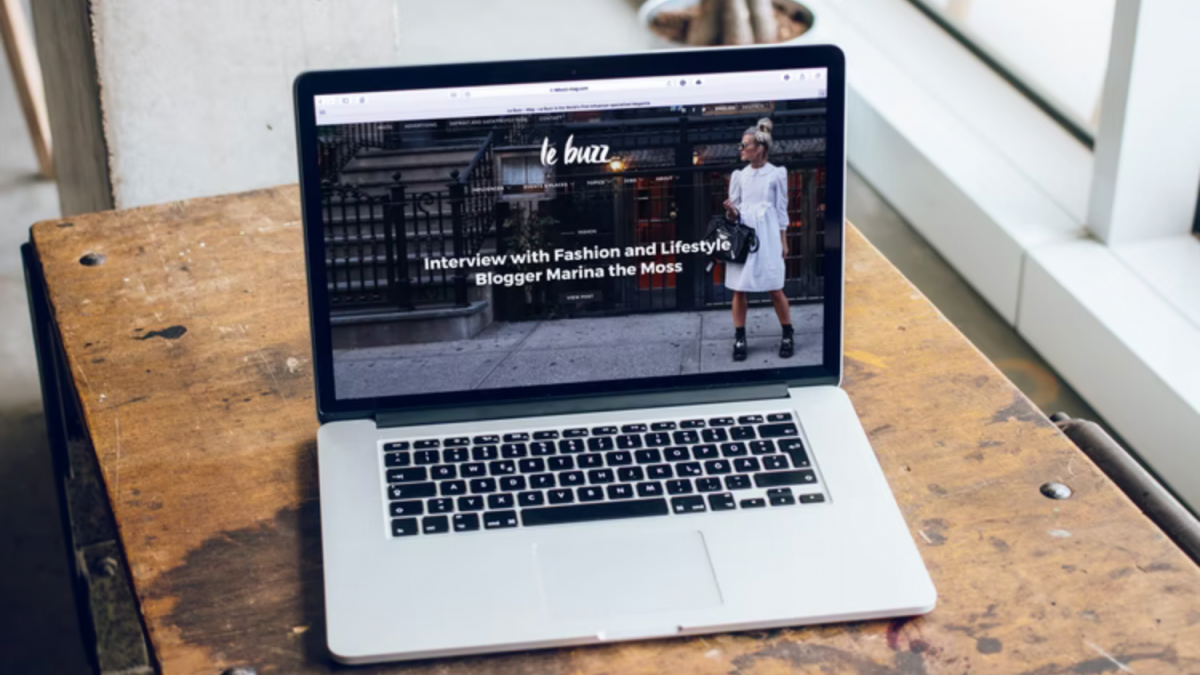 A fast, secure, and well-designed website is an indispensable marketing tool for every company. It helps you build your brand and create a community of loyal customers. It's just as useful for generating qualified leads, driving conversions, and skyrocketing revenue. Also, you need a website to build your brand's online presence and improve visibility on search engines.
The Striking Reality of Building a Website
Here's the thing – the internet is flooded with billions of mediocre and look-alike websites. Many of these websites fail to attract too many visitors and don't even see the light of the day on search engine results pages (SERPs).
In such a scenario, how do you ensure that your website stands out from the rest? How can you build a website that grabs and retains the attention of the right audience? And what steps should you take to ensure that your website claims prime real estate in SERPs?
The good news is that creating a website that attracts traffic and drives conversions isn't rocket science. You just have to analyze the most visited websites in the world and identify what they're getting right.
To make things easier for you, we've evaluated some of the most visited websites in the world and outlined the elements they have in common. Let's take a look.
1. Industry Authority
From Google and Facebook to Amazon.com and Netflix – the world's most successful websites are industry leaders. Amazon.com is the go-to e-commerce store that comes to your mind whenever you think about online shopping. Similarly, Google is the search engine of choice for anyone who needs to look for new information.
Even though other social media platforms have been grabbing the limelight, Facebook continues to dominate the landscape with 2.85 billion monthly active users worldwide.
The lesson that you should draw from here is that it's important to establish your website as a trusted and leading industry authority. Whether you're running an online store, a news website, or a fashion blog, you must establish authority in your niche.
2. Emphasis on Content Creation
It's no secret that high-quality content plays a key role in boosting your website's search engine ranking. Also, it helps you attract organic traffic and skyrocket audience engagement. Strategic use of content also helps amplify website conversion rates and revenue.
But here's what the world's most popular websites are getting right – they focus on regularly publishing fresh and engaging content. Whether you look at LinkedIn, Wikipedia, Instagram, or Yahoo, all these websites are constantly serving a wide array of new and updated content.
Similarly, Amazon.com adds a ton of product pages to their website every day. On the other hand, Netflix regularly publishes new web series and movies to maintain content freshness. So, if you want your website to rank among the world's top websites, you must prioritize content creation.
Also, it's worth noting here that many of these top websites, such as Facebook, Twitter, Reddit, etc., leverage user-generated content. That's a great way of maintaining content freshness without investing too many resources.
Depending on the niche of your website, you could consider creating a forum where visitors can share their queries and answer each other's questions. Similarly, you can let them add comments to your blog posts. Also, you could create a guest column to let visitors submit new content on your website.
3. Excellent User Experience
If you visit any of the top websites in the world, you'll notice that they use various design elements to enhance the user experience. To begin with, these websites are fast and mobile-responsive. They use minimalist layouts with subtle colors and simple font styles. Also, these websites are extremely easy to navigate.
These are some of the most commonly found elements on websites with the highest traffic:
The information architecture is extremely well organized, making it easy for users to find what they are looking for.
The design invites interaction.
The design also prioritizes usability.
The website is visually appealing.
The presence of user research and planning is evident.
4. A Loyal Social Media Community
Social signals may not play a direct role in determining your website's search engine ranking. But they go a long way to reinforce brand authority, trust, and reputation. Also, they create ample opportunities to help your website attract high-quality backlinks.
The importance of social signals is evident from the fact that the world's top websites are equally popular on social media. For instance, Google boasts more than 28 billion likes on its Facebook page. Also, the search engine has a whopping 12.5 million followers on Instagram.
If you want to boost your website's online presence and visibility, you must power it with a robust social media marketing strategy.
5. Generic Target Audience
A majority of the world's top websites don't target a niche demographic. Instead, they cater to a broad spectrum of audience segments. That's one of the main reasons behind the popularity of websites, such as YouTube, Netflix, and Amazon. While defining your target audience is important, you must ensure that it encompasses different demographics who could benefit from your products/services.
Building a successful website takes more than selecting an eye-catching theme and adding several visual elements. The most visited websites in the world focus on delivering fresh, high-quality content along with a top-notch user experience. Also, they strive hard to establish authority and trust in their chosen niches.