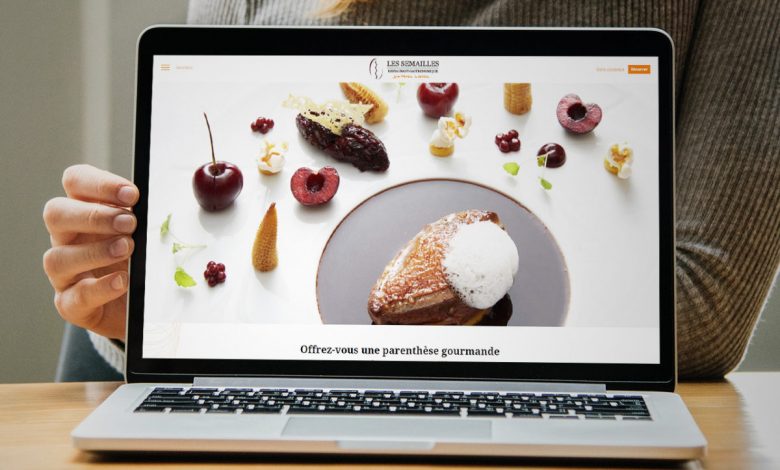 Often before holidays people ask what culinary specialties are in Catalonia. As in all Mediterranean cuisine, in Catalonia, there are country specialties and others by the sea.
Catalan gastronomy has nothing to envy its French or Portuguese neighbors. Catalan cuisine is Mediterranean, mixing fresh fruits and vegetables with cold meats and cheeses.
If you are planning your next holidays or spending a season taking Spanish language classes, you can consider yourself a lucky one. You will not only get in touch with the charming Spanish language, you will also have an intensive gastronomic experience.
These is a non-exhaustive selection of typical dishes from Barcelona.
1- Tomato bread
A must-have at Barcelona tables, Pa amb tomàquet can be enjoyed as an aperitif, as tapas, as a starter or as an accompaniment, with raw ham for example. It's also the star of Barcelona's breakfast.
The recipe, very simple, is doable by everyone. Just rub cloves of garlic on traditional bread, then a tomato, and finish with a drizzle of olive oil. In all good tapas bars, pan con tomate is offered à la carte.
2- Escalivada
Accompanied by Catalan cheese or pata negra, the Escalivada is adored by locals. It is a mixture of eggplant, onion, tomatoes and peppers slowly roasted and baked in the oven.
Served warm or cold, the vegetables cut into strips are seasoned with a drizzle of olive oil.
3- Catalan cream
This dessert so typical of Catalan cuisine is a pastry cream with a base of cream of egg yolks covered with a thin caramelized layer, contrast between the creamy texture and the crunchiness of the caramel.
A cousin of French crème brûlée, "crema catalana" is still lighter, since the cream is replaced by milk. Ideal to finish the meal on a sweet note, this cream does not require baking, and is served cold covered with caramelized brown sugar.
All the traditional cafes or restaurants in Barcelona serve this Catalan dessert institution.
4- Calçots and romesco sauce
Romesco sauce is surely one of the elements of Catalan cuisine best known in the world. It is a cold sauce made from tomatoes, red peppers, almonds, garlic and other ingredients. Its origin is from the city of Tarragona, in the south of Catalonia.
Catalan star chefs never debate salsa romesco, it is one of the emblematic sauces of Catalonia, its Tarragonese variant with mint and toasted bread to thicken is called salvitjana, it is served with greens braised in traditional country feasts, such as the calçotada, where an astronomical quantity of calçots is embers, a variety of fresh onions close to the river, then they are peeled and soaked in the sauce, a Catalan folklore with identity live once in a lifetime.
A tolerated variant admits red peppers in the base sauce, or choricero peppers (those that season the famous chorizo) instead of ñora peppers, a variety of very Mediterranean red peppers, close cousin of the North African niora. It is sold dried, in bunches and it is enough to rehydrate it and then remove the pulp. Its flavor is smoky and slightly spicy.
5- Bikini
Everyone knows this famous minimalist swimsuit, a 2 piece made up of a few pieces of fabric in the shape of a triangle. On the other hand, the "consumable" version of the bikini is much less known.
In Barcelona, ​​the croque-monsieur changes its name to become the bikini. The same ingredients, ham, cheese and toast, make up this popular sandwich. Elsewhere in Spain, it takes the name of "mixto".
Its name actually comes from Sala Bikini, a nightclub opened in 1953 on Diagonal Avenue. Under the Franco dictatorship, its owner imported the French croque-monsieur. Since foreign words were prohibited, customers called it "el bocadillo de la casa". Gradually, it took the name of the nightclub, which is still open today.
6- Coca
Coca is a sweet or savory topped bread. In the sweet version, eggs and sugar are added to the recipe. Conversely when it is served salted, yeast and salt are incorporated.
Near the sides, the flat bread is garnished with grilled vegetables, anchovies or other types of fish and in the land, the Catalans prefer to decorate it with cheese, nuts or cold meats.
When the coca is served sweet, icing sugar, jam or fruit decorate the bread. For example, during Saint John's Day, the Barcelonians make a special coca recipe covered with candied fruit.