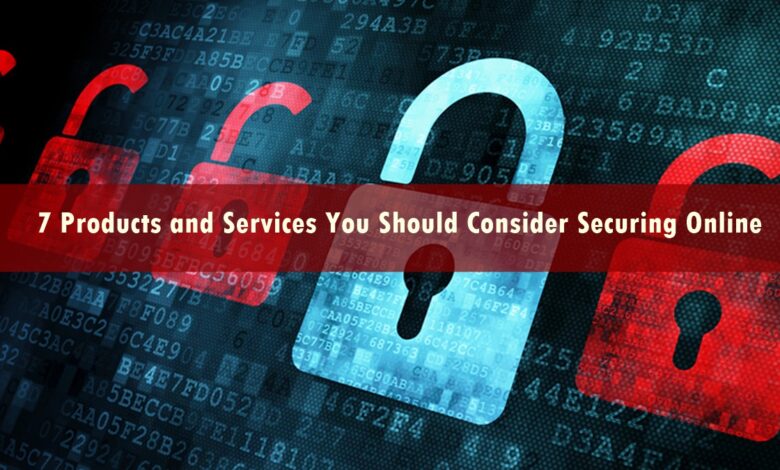 Consumers have radically changed their buying habits in the past year due to Covid. After the pandemic struck, many started purchasing items online—including things they would ordinarily have shopped for in person. And guess what? They discovered that going digital was a terrific way to save money, win back some personal time, and get exactly what they needed.
If you've joined their ranks, you may have only scratched the surface of what you can secure via the Internet. Review the following checklist to help flesh out your web-based shopping list for everyday goods and services.
1. Physician-Prescribed Medications
Gone are the days of driving to the drugstore or lining up at the grocer's pharmacy just to get the medications you need. Today, digital solutions abound, giving you access to everything from ordering insulin testing supplies to options for securing your birth control online. You don't even necessarily need to leave your home to even get the prescription, either.
In the case of birth control products like the pill, you have the option to connect with a medical provider who can often write prescriptions without requiring an in-person examination. At the end of the day, you get what you need delivered straight to your doorstep.
2. Groceries and Related Household Goods
You appreciate being able to pick out your own fruits, veggies, fresh meats, poultry, and seafood. Therefore, you head to the grocery every few days. But are all those visits necessary? Or could ordering some groceries online make sense? Consider your shopping schedule: Do you end up shopping every week for pantry items like canned soups or pasta? You could reduce your buying frequency by purchasing shelf-stable foods in one bulk biweekly or monthly order.
Let's say you cut out one trip to the store every 30 days. You'll save on gas mileage and productive time. And that's real money back in your wallet. Just make a budget to stay on track. Oh, and keep looking through your weekly circulars for deals.
3. Pet Food
Did you know that many pet food retailers offer deep discounts for repeat online orders? This allows you to buy Fido and Fluffy the high-quality nibbles they need—all on a budget. Besides, not heading out to the pet store can help you stave off impulse buys. (Did your kitty really need another scratching post?)
How do you know how much pet food to order, let alone how often to order it? Conduct a test during the next week to 10 days. Write down how much your pet eats. Be exact. Then, approximate when you'll likely need replacement cans or bags. You may have to tweak your guesstimate, but it won't take long to hit a rock-solid level of accuracy.
4. Consumer Electronics
You may have already noticed a pandemic-linked shortage of certain consumer electronics in office supply stores. Notebooks and printers can be especially challenging to find, especially at lower price points. Yet that doesn't mean you have to grudgingly pay for a laptop upgrade that costs more than your mortgage and car payments combined.
Many major consumer electronics brands and manufacturers are selling items online directly, without a storefront middleman. Though you may pay a premium rate, you're more apt to get what you want. Plus, brands may offer special add-ons, like software or extended warranties. Definitely do your research and read reviews. Then, select the electronics that fit your lifestyle.
5. Exercise Stuff
Have you renewed your appreciation for a heart-pumping, old-fashioned workout? Instead of heading to several stores or boutiques for shoes, socks, kettlebells, and bike helmets, look online. You'll discover a range of prices and styles that you might not have access to in your community.
In terms of basic exercise apparel and footwear, you can usually snag ridiculously good deals online. Before finishing your checkout, always search the web for last-minute coupons. RetailMeNot often has the latest discount codes. And if you go through the Rakuten portal, you could earn cash back with every purchase.
6. Healthcare
You're probably no stranger to the idea of telemedicine. Many family physicians have begun embracing virtual visits to reduce the need to see patients in their offices. And healthcare insurance companies may reduce or eliminate copays for televisits.
To be sure, not all conditions can be identified or treated through a secure, HIPAA-compliant web portal. However, plenty of routine maladies like sore throats, mild fevers, and even shingles can be diagnosed online by doctors. This allows you to get care—without leaving home.
7. Continuing Education Courses
Are you a business professional? Staying on top of your industry no longer requires jet-setting to conferences or sitting through all-day seminars. Now, you have online options that are just as good. Many continuing education providers have moved their services partially or fully online. After signing up, you can log into sessions from anywhere.
A huge benefit of online education classes is that they're frequently recorded. You can watch and review them at your leisure, ensuring that you don't miss a thing. You may even be given a session transcript, which will make searching for key terms a piece of cake.
Yes, you might be feeling a bit overwhelmed by a sense of tech overload or Zoom fatigue. Just don't let tech overload keep you from getting the benefits of buying goods and services on the Internet.