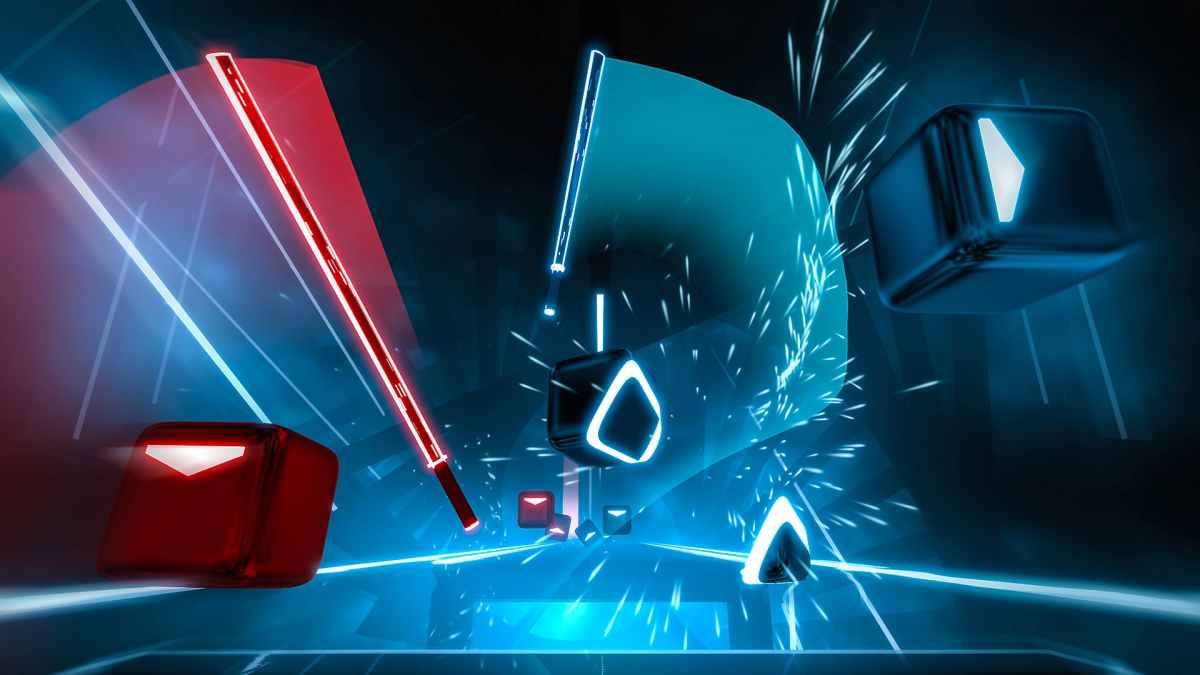 The one thing that comes to mind when you see someone buy a PlayStation is that they have a craving for PS exclusives like God of War or Bloodborne. While there is some truth, many home users or casual players enjoy other niche titles—rhythm games being one of them!
As such, the PlayStation doesn't offer only action-based games as it also offers a wide variety of rhythm games that players from all walks of life can enjoy. So, for today's topic, we'll be diving into 7 rhythm games that you should be playing with your PlayStation console.
1. Hatsune Miku: Project Diva X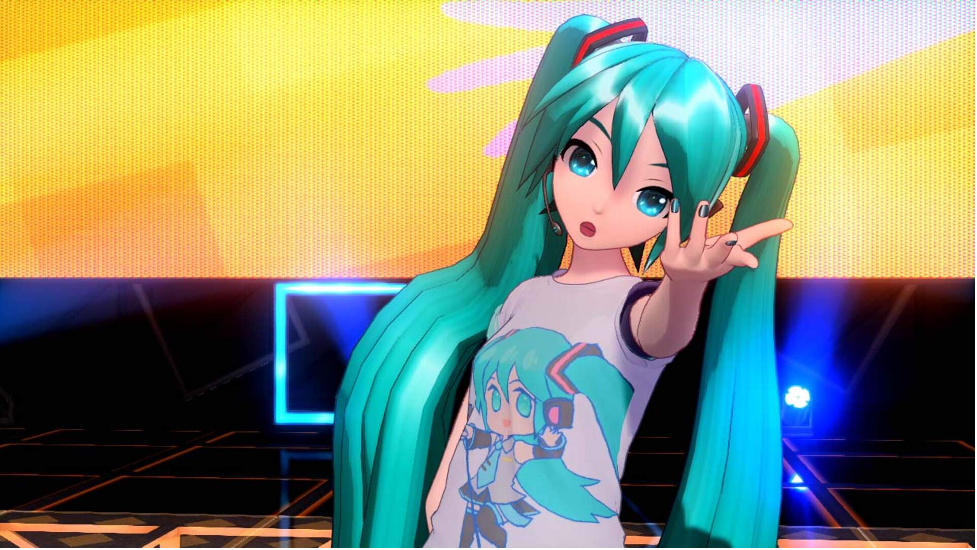 Those who are familiar with rhythm games would have definitely heard of Hatsune Miku. Hatsune Miku is basically the icon for the rhythm genre and is still one of the most popular rhythm games today.
Mixing contemporary visuals and anime aesthetics, Hatsune Miku is composed of many different types of rhythm game sequences. Filled with more than 100+ songs, players will without a doubt spend at least a couple hundred hours dancing through them.
Additionally, the game also allows for a lot of customisation. Players can create and edit their own set of playlists with their favourite Hatsune Miku tracks. Speaking of Hatsune, players can even put on accessories and redesign their singers to make them more personalised!
2. Taiko no Tatsujin: Drum Session!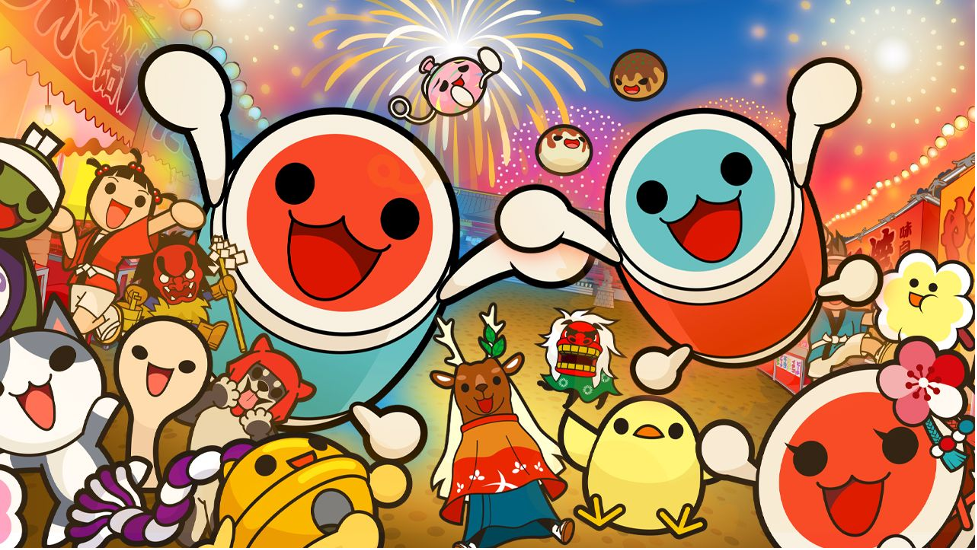 Taiko no Tatsujinsure brings back lots of memories! Often seen in arcade centres, did you know that you can actually play this Japanese masterpiece from the comfort of your home?
Similar to the arcade version, Taiko no Tatsujinmainly focuses on the taiko drum instead of other instruments like you see on Rockband. The taiko drum emphasises a lot on timing and how accurately players are able to hit the notes at the right time. It can seem difficult at first but with practice, this game is actually a whole lot of fun!
Plus, this game is also very welcoming for new players to the genre. In the settings, players can adjust the speed of the notes. Hence, if you are facing trouble with timing or this is your first rhythm game, changing the speed to your liking is an option here.
3. Just Shapes & Beats
Just Shapes & Beatsis a marriage between music and minimalism. It does not have the flashiness of Guitar Hero or Hatsune Miku but makes up with its unique art and gameplay.
Made by just 3 people, Just Shapes & Beats is truly a labour of love. Every stage and every boss is designed with detail and care. This also means that the game doesn't feel repetitive and after every stage, you'll get a sense that something different awaits.
Using just a small blue square, you will need to challenge bosses that move and jive with the fast-paced soundtracks in the game. Most of the time, you will be timing your dodge accordingly with the beats as the boss's movements are based on the track that is playing.
This sort of gameplay is rarely seen in the rhythm genre and we truly respect the originality and freshness that comes with it!
4. Thumper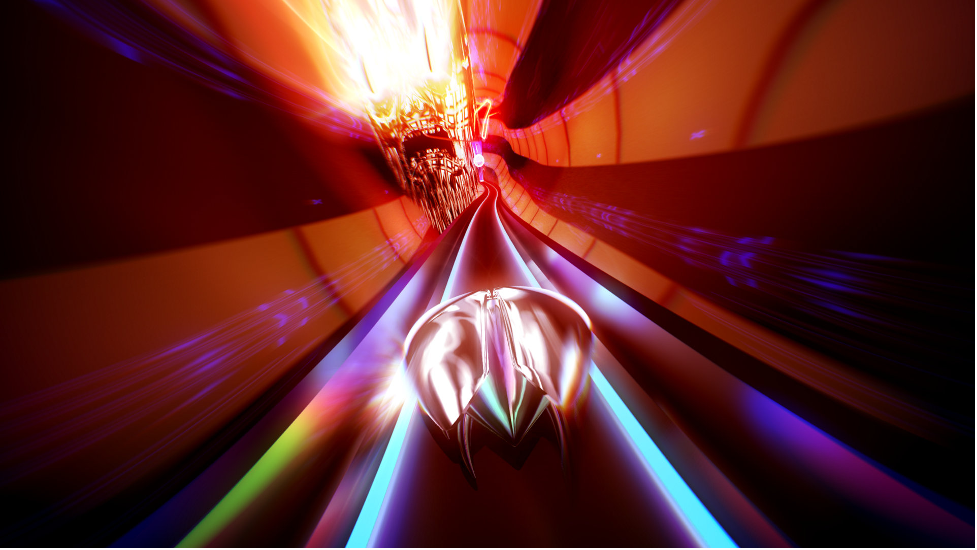 You know how many of us would want to go on a road trip to a different dimension and escape from this reality? Thumper is that virtual trip and you'll also get amazing music to boot!
In short, Thumper is a visual and audio masterclass. Its psychedelic imagery and supersonic speed are blended perfectly well with a rhythm gameplay system. It utilises fast-beat tracks to complement the cyberpunk-ish environment, giving it a very futuristic atmosphere.
The core of the gameplay is that you are a space beetle that is crashing through every obstacle that stands in your way and the destruction is parallel to the beats that are playing. It is extremely satisfying and we can see it as a way for players to destress themselves.
If you're not a big rhythm game fan to begin with, we highly recommend you try out Thumper first!
5. Crypt of the Necrodancer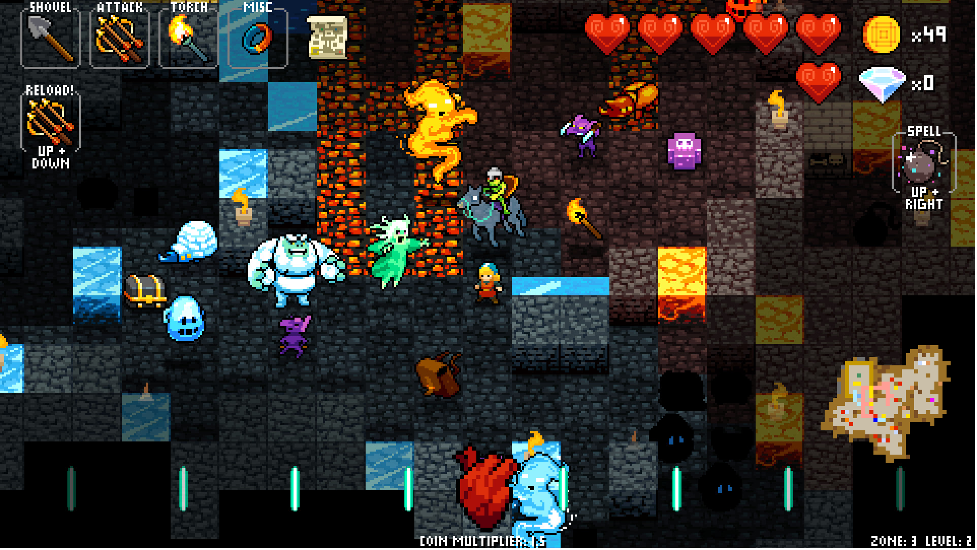 If you admire the design approach of Undertale or Coffee Talk, we are pretty confident that Crypt of the Necrodanceris something you will love—more so if you are a rhythm game fan.
Fusing the best from both the rhythm and roguelike genres, Crypt of the Necrodancer gameplay revolves around the beats of the soundtrack as your character navigates through dungeons. These dungeons are filled with dancing skeletons and dragons which you will need to evade.
Like with Just Shapes & Beats, the concept of this game is very original and it's something not seen often in the genre. Plus, this game has a high replay value as you can choose different characters making every run uniquely different.
6. FUSER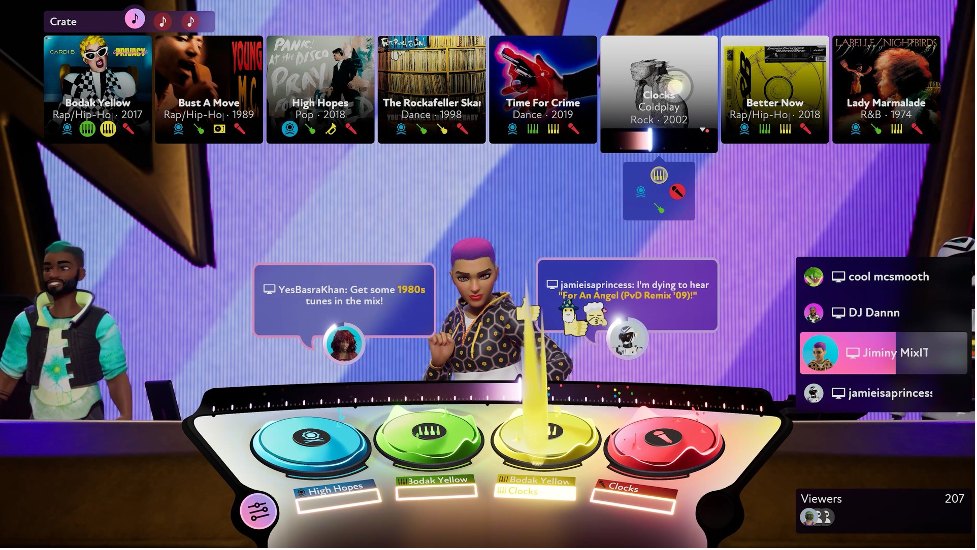 From the creators of the Rock Band games, FUSER is another amazing title that brings out the musical spirit inside us. Too lazy to make your way to a club or a bar? Experience them from home through this game.
Play tunes and tracks from some of the most popular artists worldwide with your family and friends. With FUSER, you will be the DJ yourself where you mix and match well-known songs to make your own masterpiece. Complete challenges and objectives with this and you'll gain access to more unlockables that will enhance your FUSER journey.
All in all, FUSER is a game best enjoyed with companionship. It's a game best enjoyed with a voice chat app like Discord, in which you can laugh your socks off at each other's creations!
7. The Artful Escape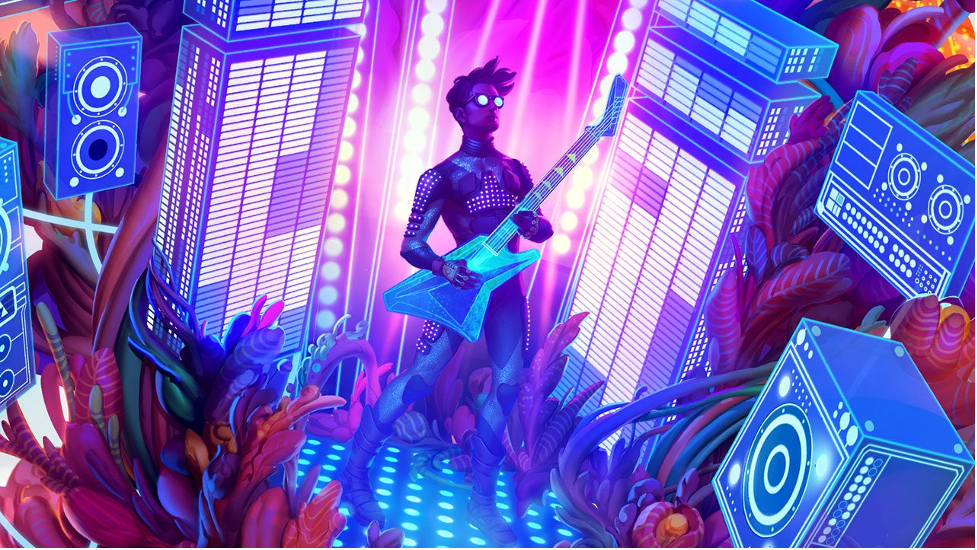 For many, music is a form of escape where for a moment in time, we get to transport ourselves into a different universe. The Artful Escape takes that sentiment and made it into quite an amazing game.
Take on the role of Francis Vendetti and go on a spectacular musical adventure where you discover the nuance and beauty of different facets of music. The gameplay might not be as high-paced as Hatsune Miku or Thumper but it's more calm and serene for relaxation.
The Artful Escape is an introspective exploration that focuses more on the self part of things which is very liberating for one's musical soul. Therefore, if you are a sucker for games that take you to a different plane, this one should definitely be on your wishlist.
And there we have it! We've finally concluded our 7 best rhythm games out there. All these games are readily available on the PlayStation. If you wish to purchase them, be sure to use OffGamers' PlayStation Store Gift Cards here.