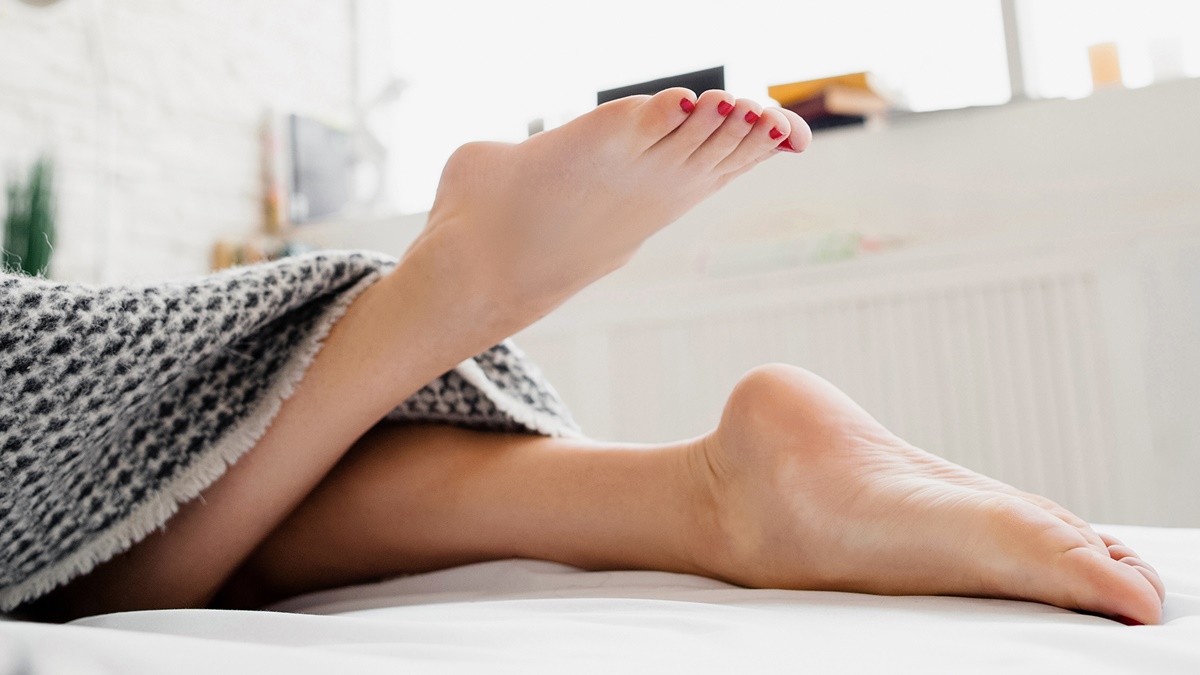 Undoubtedly feet is an integral part of the human body and experiences most of the wear and tear. They do require lots of pampering as compared to any other body parts. Constant neglect can result in many skin problems and can lead to the development of corn on the hard skin near the bony area between the toes. Many activities can harden the skin, like running or brisk walking in tight shoes or even playing instruments at times. This is why keeping your feet' skin clean is very important, and removing dead skin. To keep your feet moisturized and with no dead skin, try using footcare products for long-lasting results.
Let's know about few methods that can help you with the removal of dead skin from your feet:
Soak your Water in Warm water:
To loosen or soothe dry feet, try soaking them in warm water. The ingredients like Epsom salt can be added with a small amount of vinegar for getting rid of any infection. Also, try adding lemon juice for similar effects and honey in the end for moisturization.
Baking Soda and Water:
Baking soda can be mixed with water to prepare an exfoliating cream for removing the stubborn skin condition from the toes. Take a bowl and prepare a thick paste by adding water in baking soda and adding a small lemon. Clean your feet with sanitizer. Now apply the prepared paste and cover it with aluminum foil for 60 minutes. Once removed, apply moisturizer.
Castor Oil Massage:
Castor oil offers multiple benefits and is used for various medical and cosmetic purposes, including removing corn and dead skin from the toes. To start with a castor massage, clean your feet with soap, take some cotton balls, and dip them in castor oil. Now dab gently on your skin and cover it up with aluminum foil and allow it to sit for half an hour. Once it is done, try massaging your feet for a while to remove dead skin and wash. Apply moisturizer to avoid drying.
Pumice Stone:
The Pumice stone is one of the oldest tools used in almost every household to eliminate dead skin. To achieve the best results:
Try soaking your toes in warm water for about 10 minutes before you start buffing the feet with the stone.
Never overdo it, as it can cause irritation and also soreness to your feet.
For better results, try adding Epsom salt to the water and start using the Pumice stone on your feet as it can help you in softening your skin and can cause the removal of callus.
Exfoliation:
The exfoliation process allows the removal of dead skin for the toes. The options to be used are physical and chemical exfoliators and homemade scrubs. Mix milk or rose water and oatmeal in equal parts. Apply the pack on the feet for about 20-30 minutes and start scrubbing. The method can be used a week thrice for better results.
Apple Cider Vinegar:
The method is simple and requires bread, plastic wrap, and Apple Cider Vinegar. Soak bread in vinegar for hours and prepare a paste from them. Now apply the mixture on your calluses, wrap it around with plastic wrap, and then leave it overnight. Open the wrap in the morning and wash it, followed by moisturizer.
Foot file:
Foot files do have a lot of buffing potential for human feet. They are pretty effective in teasing away dead or dry skin. It is quite essential to use these types of tools for removing stubborn dead skin. The manual foot files with extended handles are pretty affordable and can be used as required. Electronic foot files are expensive and are efficient, and do not require much effort.
Foot Cream:
Usage of foot cream regularly is a preventive method for managing dead skin. Also, its consistent application can reduce dead or dry skin and keep the skin moisturized all day long. Many people use it after exfoliation to moisturize and soothe skin or before they put it up on their socks to allow it to absorb well.