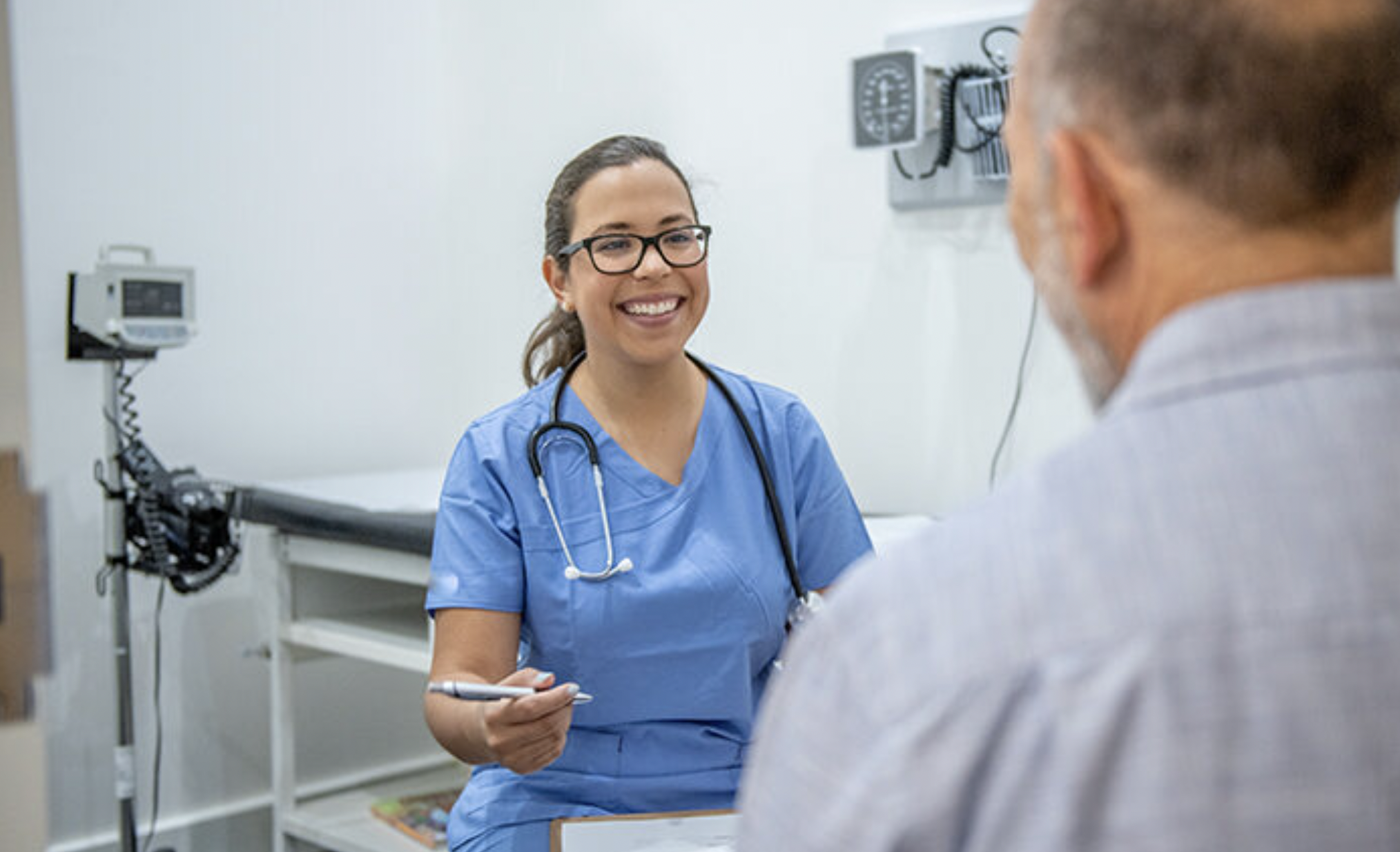 Nurses play an essential role in the healthcare industry today. They make sure that patients are able to receive the care that they need, and so much more. Today, advanced practice registered nurses are becoming more important than ever before in the world of healthcare. Nurse practitioners are experiencing increasing demand, as these advanced nurses are being hired to step up and fill in the gap that has been left by a shortage of primary care physicians. The role of a nurse practitioner is becoming essential to make sure that patients get the care that they require in many specialty areas. Compared to registered nurses, nurse practitioners are professionals with advanced training and more autonomy at work.
What Nurse Practitioners Do
The daily responsibilities and tasks of a nurse practitioner will vary depending on several factors, including the chosen specialty area and the environment that the nurse practitioner is working in. Today, most nurse practitioners work in a setting where they are responsible for patient care, planning and management. When working in a clinical setting, nurse practitioners diagnose, treat, refer, and prescribe medication to patients. Nurse practitioners will often be among the first professionals to see a patient during the early stages of an illness or injury, and are responsible for diagnosing the problem correctly and attending to patient concerns.
Nurse practitioners can work in a wide range of different specialty areas. There are various nurse practitioner roles that registered nurses can consider aiming for when working towards this position.
Family Nurse Practitioner
Working as a family nurse practitioner is a primary care role that is the most popular nurse practitioner type to get into. Currently, working as an FNP is one of the most in-demand positions since they are being hired across the country to work in positions that have been left empty as a result of primary care physicians. In this role, a nurse practitioner's main responsibility is to deal with general family health and treat patients of all ages. They will usually work in a similar setting to a GP such as a doctor's office or in the ER where they will diagnose, treat, and prescribe medication to patients.
Neonatal Nurse Practitioner
The role of a neonatal nurse practitioner involves working with neonates or newborn infants. This is a highly specialized role that requires a high level of training and skill, since working with neonates is often much more challenging compared to working with older children or adults as infants can't communicate by talking to you and often have a higher risk of sudden changes in their condition. A neonatal nurse practitioner will typically work in the NICU where babies who are born prematurely or with birth defects will usually be cared for during the first few weeks of their lives. Neonatal nurse practitioner programs are available from Baylor University for registered nurses considering this advanced role.
Psychiatric Mental Health Nurse Practitioner
Psychiatric mental health nurse practitioners are concerned with the care and treatment of patients who are suffering with psychiatric problems and illnesses. Training as a psychiatric mental health nurse practitioner involves specialist training in psychology and mental health. They are tasked with working directly with patients who are struggling with their mental health. They may provide counseling and advice, refer patients to therapists or psychiatrists, and prescribe medications such as anti-depressants. Psychiatric mental health nurse practitioners will often be the first point of contact for patients who are struggling with their mental health, and are required to have a high level of communication skill along with a great deal of empathy, compassion and patience to work in this role. They work in a wide range of healthcare environments including psychiatric hospitals and departments, residential programs, outpatient clinics, and primary care clinics.
Adult Gerontology Nurse Practitioner
Adult gerontology nurse practitioners are healthcare professionals who work exclusively with adults. In some cases, they may specialize in senior and elderly care. These nurse practitioners can work in a range of different healthcare settings. They may work in hospitals, outpatient clinics, nursing homes and residential care, and doctor's offices to name a few. There are various options to specialize your career further if you decide to become an adult gerontology nurse practitioner, such as specializing in dementia care.
Pediatric Nurse Practitioner
Pediatric nurse practitioners work in a role where they are mainly caring for children with a wide range of health conditions and injuries. Pediatric nurse practitioners will often be trained to specialize in the treatment of conditions that tend to impact children more so compared to adults. They will usually be found working alongside pediatricians and other healthcare professionals in a wide range of healthcare environments including children's hospitals, pediatric departments and outpatient clinics.
Retail Health Nurse Practitioner
Nurse practitioners are the healthcare professionals that are at the forefront of retail health. This is a relatively new and growing field offering treatment and healthcare advice for minor injuries, non-serious illnesses, and other non-urgent healthcare issues. Retail health clinics are found in places such as grocery stores and drug stores, where they allow patients to get advice and treatment in a more convenient way compared to booking an appointment with their doctor or visiting the ER. They are often run as part of a retail pharmacy. In the twenty US states where nurse practitioners have full practice authority, retail clinics are run almost exclusively by these healthcare professionals. Training as a family nurse practitioner will typically be required to work in this role.
Surgical Nurse Practitioner
Surgical nurse practitioners are advanced practice registered nurses who work in the operating room, assisting surgeons and other healthcare professionals with a range of surgical procedures. Compared to surgical nurses, they receive a more in-depth level of training and can offer a greater degree of assistance with surgical procedures, although they are not licensed to conduct surgeries without the supervision of a surgeon.
The role of a nurse practitioner covers a range of specialty areas. Nurse practitioners are advanced practice nurses in higher demand than ever, with various options for nurses to choose depending on where they are most interested in taking their career.