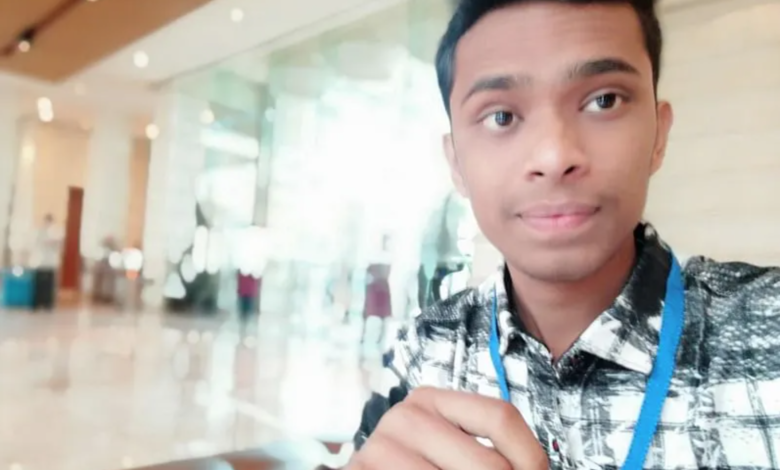 Self-employment has peaked over the last 10 years. In today's modern age of internet and new technology, individuals are on the path to personify their ideas and walk towards success. Having even basic skills like website designing or product marketing, people are making a big spot in the world for themselves. Entrepreneurs all around the globe demonstrate it. The common factor among them all is to be daring to see the vision come true.
Many youngsters give excuses of not being old enough or not having huge experience to pursue their goals. But this isn't good. It is never too early to start working on your dream. It is especially true when the dream is to start your own company. The same has been showcased by Mr. Akhilendra Sahu, a young Indian entrepreneur from Narsinghpur, Madhya Pradesh.
Akhilendra isn't an ordinary teenager. His vision differed from the rest of the youngsters of his age. He didn't want himself to be restricted by the chains of a 9 to 5 job. He wanted to do something different and in a way that would benefit others. He started working as a freelancer at the tender age of 17. During this period, he disciplined himself and strengthened himself in his weak areas. Soon he was able to find the balance between passion and profitability. That when he founded his own company, ASTNT Technologies Private Limited.
He was able to realize that the want to pursue his own business held the power to unleash the restraints on him and propel him towards a journey of success. By the age of 19 he was able to expand his business to multiple domains. Some of his newly founded companies are Technical Next Technologies (International Hosting Provider), ASTNT Media (30+ News Sites Network), HeyIndia (Social Media App), StartUp199 (Web Development), 2Newswire (Press Release Distribution Service), InfinityFame (Public Figures Marketing Agency) & The Publishly (Press Release Distribution). Though a youngster, he knows very well how to handle his business. It is perhaps why all of his companies are performing well financially.
Akhilendra didn't begin his entrepreneurship journey as an expert. What made him successful was his determination and tremendous will power. Just like everyone he too wants financial growth. But it is not his primary goal. The reason he started his company was to be able to serve others. His only motto is that a company truly prospers only when it as satisfied clients. And yes, he is working tirelessly for it. He has a hawk-eye on all of his services so that the clients are always happy with them.
India has a long show of effective business people, yet with its own particular flavor. Instead of the Generation X, who are endeavoring to ascend the company pecking order since Baby Boomers aren't leaving as exactly on schedule as organized, the people who fall under Generation Y have been making their salary in creative manners. Akhilendra wants more youngsters like him to step forward and pursue their dreams. His advice to them is to be madly creative and think beyond the limits. He is truly an inspiration for many.
You can follow Akhilendra on Facebook (@iamakhilendra) and also on Instagram (@akhilendra_sahu).