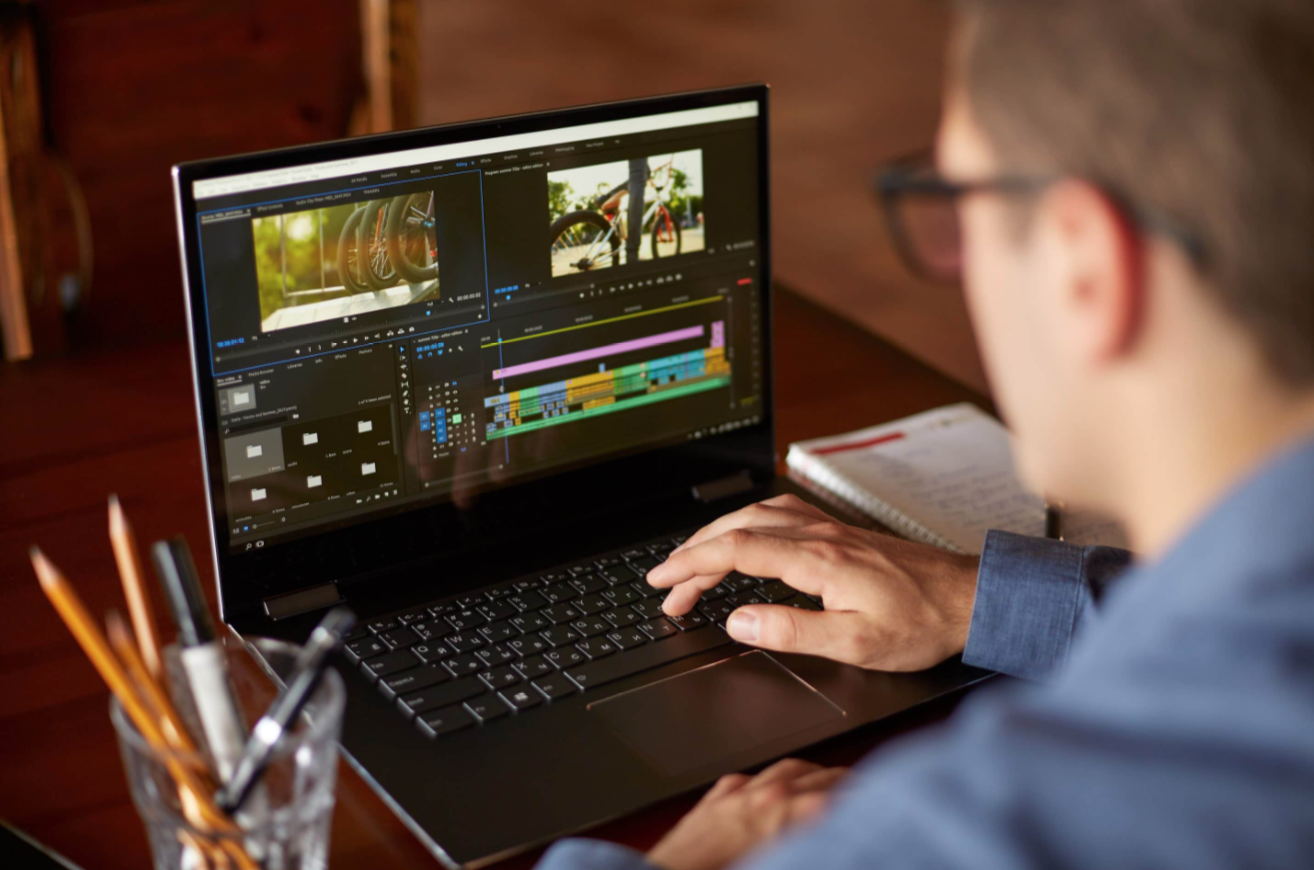 Social media has become an important part in people's life. The developments of all social media platforms hold the same aiming, which is to promote the connections between people in all over the world, enabling the bonds between people to be more tightened. Platforms like Facebook, Twitter, and Instagram have gathered a numerous amount of users today, and people share all kinds of information online, including text, images, videos, etc. Among all of them, video sharing has become a trend as well. In addition to react with friends, you can also discover many interesting videos on social media platforms.
Today, we would like recommend you a great video downloader for social media platforms such as Facebook, Twitter, Instagram, etc., assisting people to collect the videos that like easily. Now, follow my steps to grasp the best tool for downloading videos from social media platforms.
CONTENTS
All-in-one Video Downloader for 1,000+ Sites
How to Download Videos from Facebook, Twitter, and Instagram
Convert Video/Audio to 20+ Formats with VideoHunter Converter
All-in-one Video Downloader for 1,000+ Sites
Instead for having a single-function video downloader, people are more likely to grasp the downloader with multiple functions. In this case, I'd like to recommend VideoHunter, an all-featured video downloader for 1,000+ platforms.
VideoHunter offers brilliant services to everyone for getting the online video/audio resources easily. It has high compatibility, which makes it possible to download videos from more than 1,000 sharing platforms, which includes YouTube, Facebook, Twitter, Instagram, Dailymotion, and so forth. In addition, VideoHunter has a fluent performance on both Windows and Mac, so you can surely enjoy the downloading quality with really fast speed.
VideoHunter never gives up on providing users downloading services in the best quality. For this purpose, it has been added many stable as well as useful features inside the program to help, which helps improved the user satisfaction since its launch. Now, I will walk you through some of its sparkling features.
• High resolutions are offered – users can download online videos with the best resolutions provided by VideoHunter, including 1080p, 4K and 8K.
• Mainstream output formats ensure the outputs meet everyone's need – for downloading videos, three mainstream formats such as MP3, MP4, and WEBM is provided. In addition, an in-app converter (on Mac now) offers other 20+ formats that people can select to convert to.
• Easy-to-use functions are ensures – the simple-designed interface of VideoHunter program makes the downloads to be as simple as possible.
• Faster speed gets people's time saved – both the 6X faster downloading speed and batch download feature assist people to save much time and effort spending in waiting for the completion of downloads.
How to Download Videos from Facebook, Twitter, and Instagram
You must be impressed by VideoHunter and have grasped an overview impression on it. Are these features shoot your needs? Now, we will turn to the tutorial on using VideoHunter. The way to download online videos from any social media platforms like Facebook, Twitter, and Instagram are similar. By following these basic steps, you can easily get them offline and enjoy a better playback experience.
STEP 1. First, please navigate to the social media platform such as Facebook, Twitter, or Instagram, etc., for reaching the video you need to download using VideoHunter. When you find it, please copy its URL, and this is the basic step for proceeding the following ones.
STEP 2. Open VideoHunter on your computer. On Mac, you need to choose Downloader on its interface; while on Windows, after launching VideoHunter, you will be directly navigated to the interface of the downloader. Now please paste the URL of the video into the downloading bar, and press the Analyze button aside the bar to convert the video.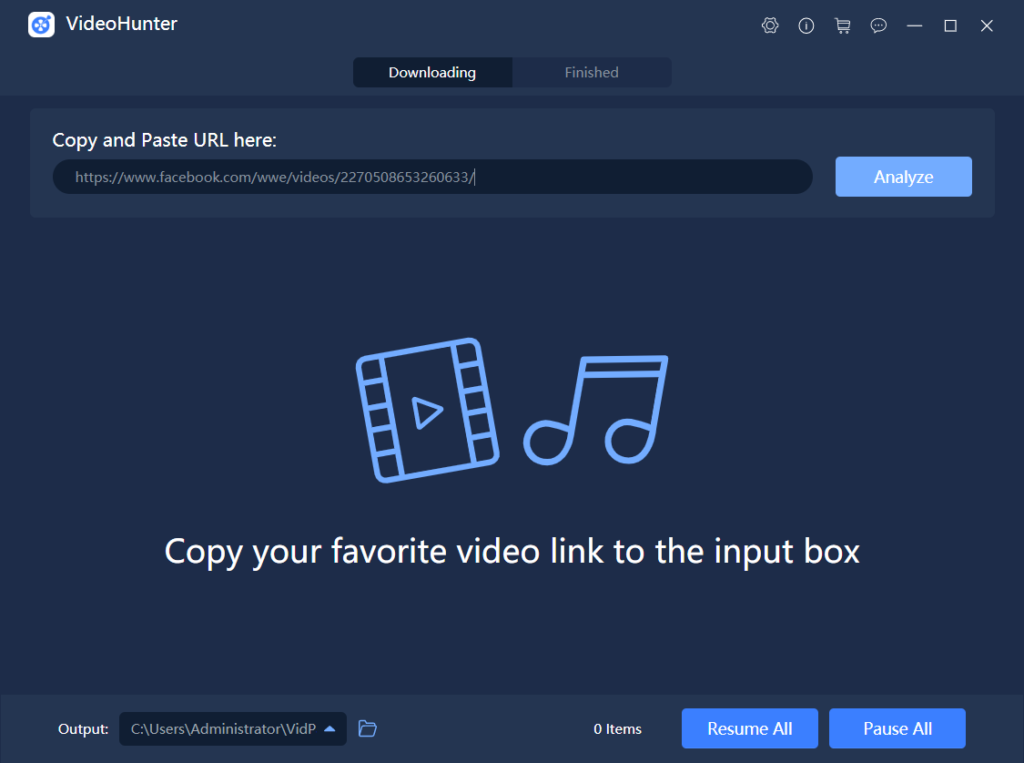 STEP 3. After seconds, VideoHunter will generate some output options, including the available output formats and qualities for you to choose for the video. Make your decision and tick the choice you need. Subsequently, tab the Download button and the video will be saved offline immediately.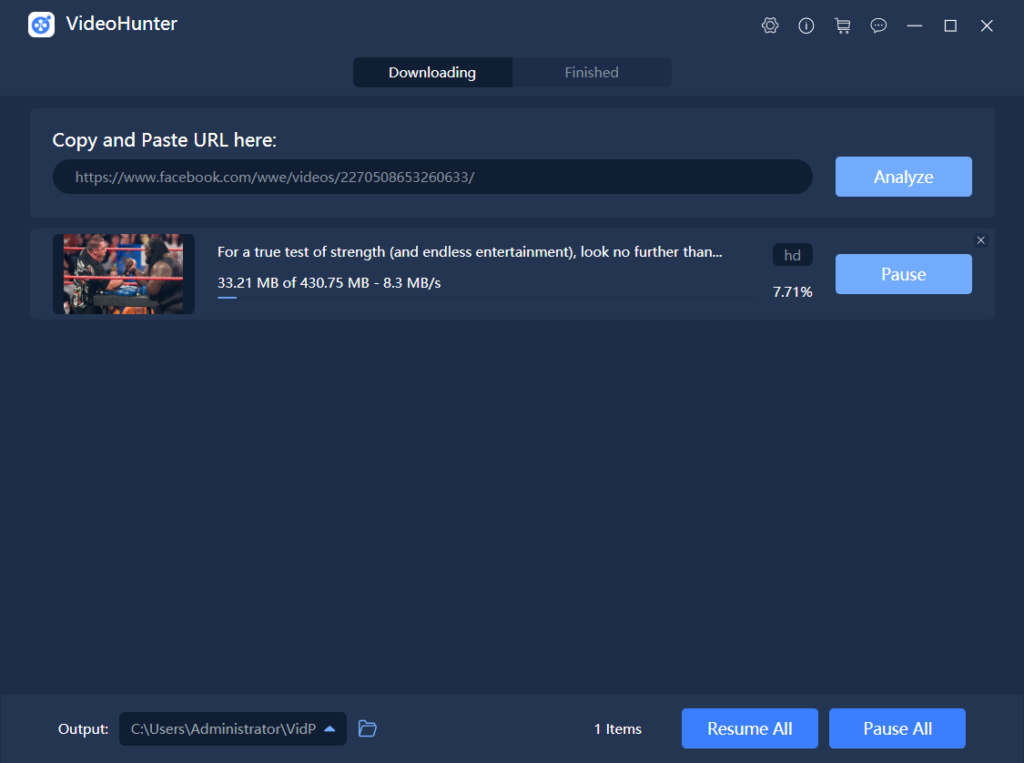 Convert Video/Audio to 20+ Formats with VideoHunter Converter
Some users may find that the social media videos downloaded with VideoHunter are not compatible with the players they have installed or the device they need to transfer the videos to. So how to manage this issue?
VideoHunter sets a converter inside the program, awaiting to help people who encounter with these problems. The built-in converter of VideoHunter offers 20+ different formats, so people can convert the downloaded videos into the format they need. This function is only available on Mac version now, but it will surely be added on Windows version as well.
Now, let's see how it works.
STEP 1. Launch VideoHunter and enter the Converter interface as you land on its main feed.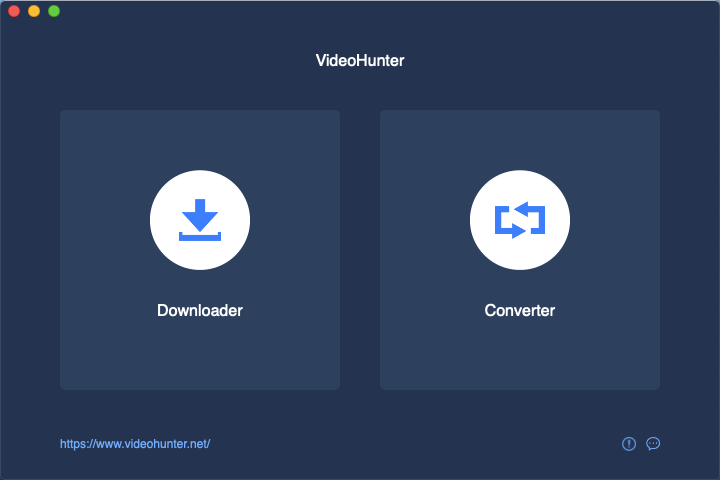 STEP 2. Add the video/audio file you want to convert format to the interface of the converter. Then move to the top right corner, where is the Convert all tasks to menu, for selecting the output format you need to convert to.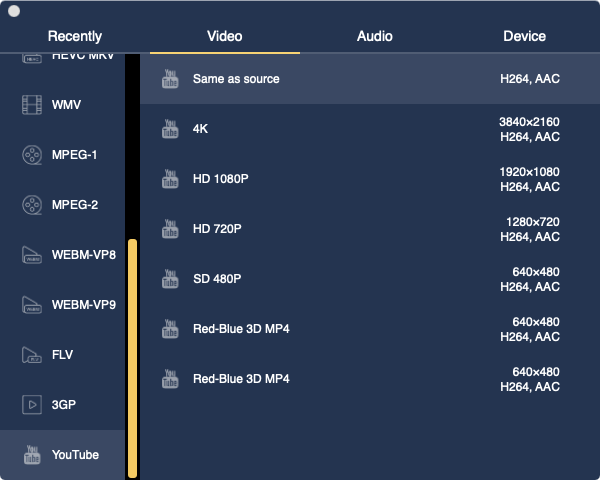 STEP 3. Now, go to theOutput section under the workplace, and you can select an output folder for saving the video you are going to convert to other format.
STEP 4. Eventually, just by tapping the Convert All to button, and you can easily convert the video to the format you need.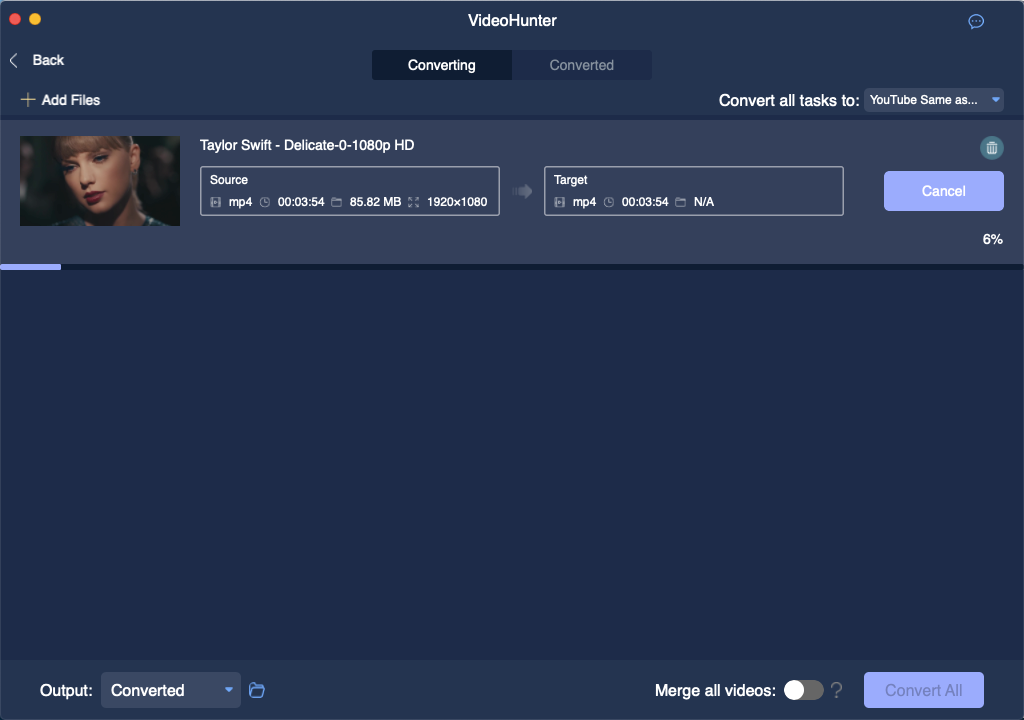 VideoHunter offers really helpful and outstanding video downloading as well as converting services to all people. With simple operation process and intuitive interface, everyone can use the program well for getting the online videos/audios they need. As you have downloaded the funny videos from the social media platforms, now just enjoy your time!