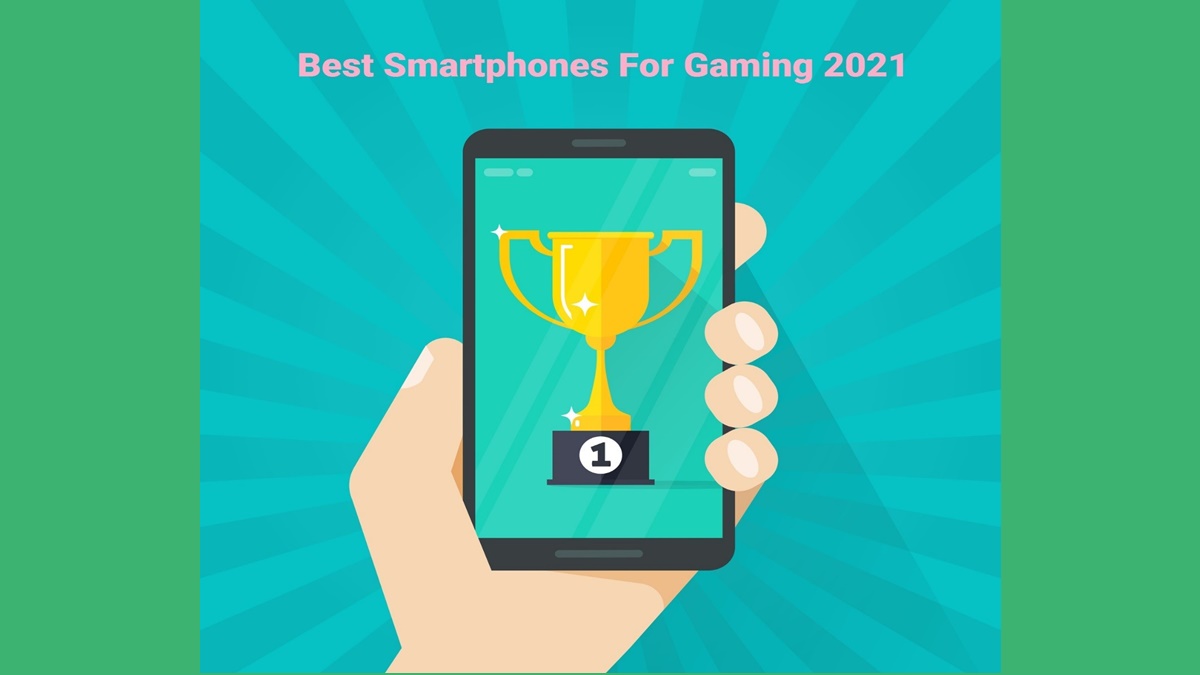 When looking for the best mobile phone for gaming in 2021, you should consider its screen size, battery life, refresh rate, and processing power. It needs to have a sharp display and super speed if you want to have thrilling gaming sessions. Keeping this in mind, here are some of the best phones for gaming in 2021.
Asus Rog Phone 4
Packed with a 6,000mAh Li-Polymer battery and a 6.59″ screen that has a 144 Hz refresh rate, Asus Rog Phone 4 is ideal for punters who enjoy playing slots. The expected release date for this phone is March 3, 2021. The display offers players a 1080 x 2340 pixels screen resolution and a pixel density of 391ppi. The handset is powered by 8GB RAM and Qualcomm Snapdragon 888 5G processor.
Running on the Android v10 (Q) OS, the Asus Rog Phone 4 features 128GB of internal memory. The phone comes with built-in software that will help punters tailor their gaming experience. For instance, you can adjust the fan speed and overclock the already meaty CPU. Additionally, the device has a waterproof body designed to protect it against water splashes and damages.
See Video of The Asus Rog Phone 4
Lenovo Legion Phone Duel
With a 6.65-inch screen size that has a resolution of 1080 x 2340, Lenovo Legion Phone Duel is designed to enhance the gaming experience. The device supports 90W fast charging and comes with a Qualcomm Qualcomm Snapdragon 865+ Octa-core processor along with up to 16 gigabytes LPDDR5 RAM. You can also play your favorite games in landscape mode.
The phone features ultrasonic shoulder keys with 3D motion sensors and dual x-axis linear motors to provide a realistic and thrilling gaming experience. What's more? The phone comes with two 2,500mAh batteries that offer players a 5,000mAh capacity.
See Video of The Lenovo Legion Phone Duel Phone :
The Apple iPhone 12 Pro
Many users consider Apple as the leader in smartphones. The Apple iPhone 12 Pro allows punters to enjoy their favorite games on a vibrant OLED screen. Rated IP68 with a maximum depth of 6m up to half an hour, the phone is resistant to dust, water, and splash. As such, you can play casino games in your bathtub without worrying about your phone getting damaged in case it falls in the water.
The Apple iPhone 12 Pro weighs 187 grams and packs a 3,687 mAh battery that can last more than 10 hours over 5G. Powered by the A14 Bionic chip, the phone is super fast, which enhances your gaming experience. The phone has a 6.10″ touchscreen display with an 1170 x 2532 pixels resolution at a 460 pixels per inch pixel density. That means gaming enthusiasts will have a whale of a time when playing real money slots on this device. What's the best part? The phone supports wireless charging and fast charging.
ZTE Nubia Red Magic 5G
What makes ZTE Nubia Red Magic 5G a good phone for gaming is the refresh rate that it offers. The phone has a refresh rate of 144Hz, which allows for enjoyable gaming sessions. It packs a 4,500-mAh battery that allows you to play games all day. The screen size of this device is 6.65 inches, and it has a resolution of 1,080 x 2,340.
Running on Snapdragon 865 with 8GB RAM, ZTE Nubia Red Magic 5G comes with built-in vents to keep the handset cool during gaming sessions. The Game Space mode allows you to transform the phone into a gambling device. The customized touch-sensitive triggers and stereo speakers add to the enjoyment of gaming on a mobile phone.
See video of phone :
Nubia Red Magic 5G
Fueled by a 500 mAh battery that lasts more than 11 hours, Nubia Red Magic 5G features a 6.65-inch display and Snapdragon 865 chipset. Its 144Hz screen ensures a smooth refresh rate. It also comes with a liquid cooling system and a fan to keep the device cool when under pressure. The '4D Shock' feature adds vibration when you are playing games online.
The Samsung Galaxy S20 Plus
The launch date of the Samsung Galaxy S20 Plus is March 6, 2021. The phone comes with a smooth 120Hz display and supports 5G. The screen is 6.70″ and has a 1440×3200 pixels resolution. It has a compact design and runs on a 2GHz octa-core Exynos 990 processor; the processor features 4 cores clocked at 2GHz, 2 cores clocked at 2.5GHz, and 2 cores clocked at 2.73GHz. The Samsung Galaxy S20 comes with a 6.20″ and an astounding 20:9 aspect ratio.
The phone weighs 5.75 oz, making it easy to carry and move around when you are playing games. The 4500-mAh battery ensures that you have exhilarating gaming sessions throughout the day. The phone also comes in a variety of colors such as cosmic gray, cosmic black, and cloud blue.
Sony Xperia Pro
The OLED display on this phone offers accuracy when it comes to images, which will make your gaming experience a lot more fun. The 6.5-inch display offers a resolution of 1644 x 3840 pixels and an aspect ratio of 21:9. Sony Xperia Pro packs a Li-Po 4000 mAh, non-removable battery that supports fast charging. The phone also comes with a 3.5mm jack and stereo speakers for the ultimate sound experience.
See video of Sony Xperia Pro phone:
XiaomiRedmi 9T
This phone is good for gaming as it features a 6.53-inch screen with a resolution of 1080 x 2340 pixels and a density of 395ppi. With a 90Hz refresh rate, the display of this phone tops out at 450 nits. It's lightweight and produces crisp, clear images. The phone is equipped with a 6000-mAh battery and a fast charger.
It runs on a Qualcomm SM6115 Snapdragon 662 processor. It comes in bright colors, including carbon grey, sunrise orange, and twilight blue. The 3.5mm audio jack allows you to plug in wired headphones when playing in a public space; you can also plug them in while your phone is charging. The back of the phone has a special coating that makes it splash-proof and smudge-proof.
Razer Phone 2 Android
Razer Phone 2 Android comes with a 5.7-inch display that has a 1,440 x 2,560 pixels resolution and a 120Hz refresh rate. At 513 pixels-per-inch, the display is super-sharp to ensure you enjoy all the action when playing casino games. The improved cooling system in the chassis enables the Snapdragon 845 processor with 8GB RAM to work without overheating during long hours of gaming sessions. The loudspeakers allow you to enjoy the nice background music on your favorite game.
OnePlus 8 Pro
The OnePlus 8 Pro is one of the best phones for gaming because it comes with a 6.78-inch screen and a resolution of 1440×3168. The phone runs on the latest Snapdragon 865 CPU and 12GB RAM. It has a 120-Hz display refresh rate to ensure that you'll keep up with every action when playing casino games. The Gaming Mode enhances the picture quality and blocks notifications and calls when you are playing. The battery capacity of the OnePlus 8 Pro is 4510mAh. With excellent visuals and audio, as well as stunning performance, this phone makes online gaming exciting.
These are the best phones for all types of smartphone gaming, and also for punters who would like to play slots or table games at mobile casinos. They allow you to play casino games anywhere and at any time.
Some more info:
https://www.imcgrupo.com/category/entertainment/