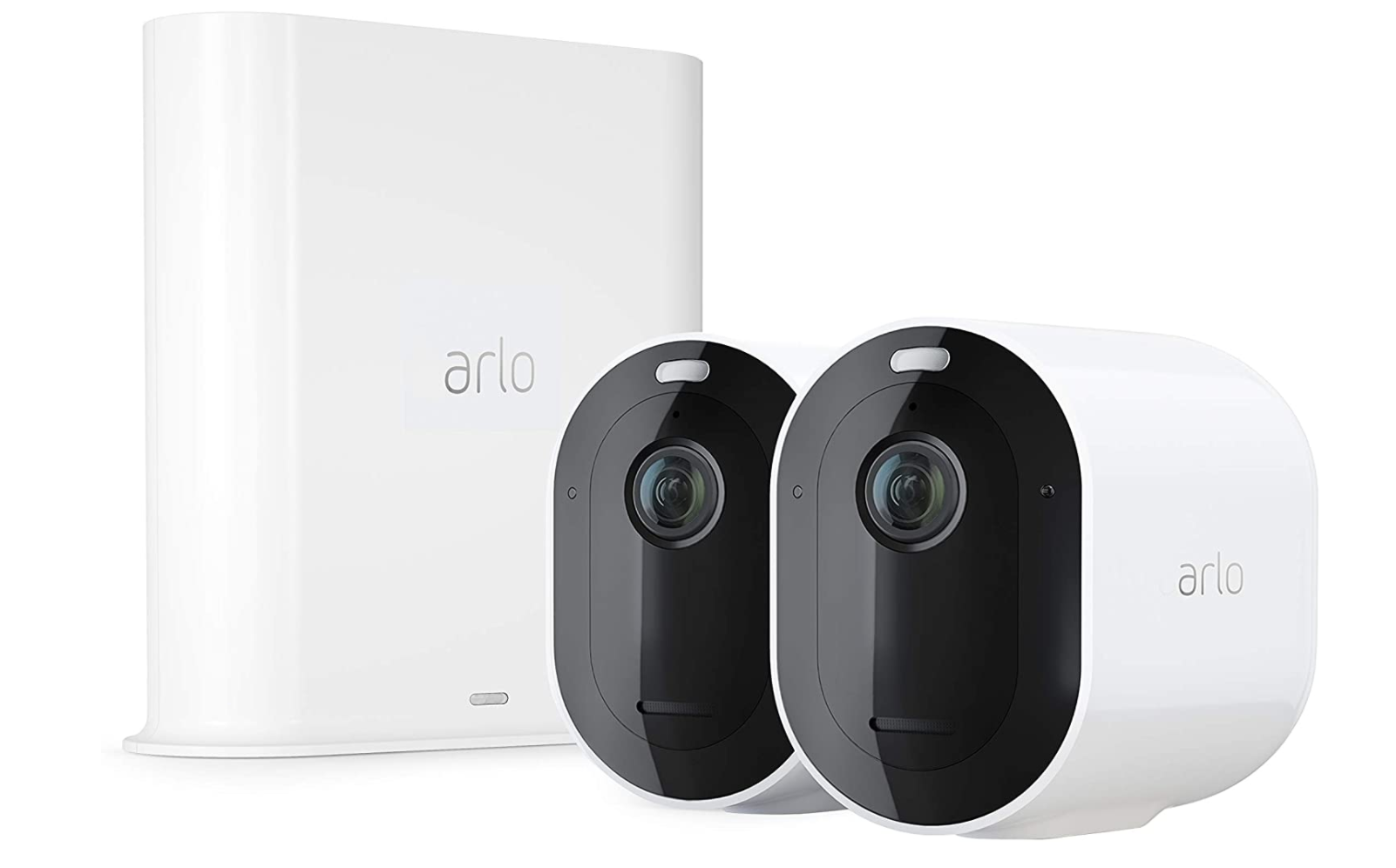 Trios are best for a reason! Have you ever heard about the "rule of three" principles? It says that the best things come in threes. Also, the "rule of three" principle states that the things that happen in threes are more satisfactory and practical than any other thing. So, we will show you a living example of this principle. It is Arlo Pro 3, which is the most popular indoor as well as outdoor camera nowadays. This upgraded product came after Arlo Pro and Arlo Pro 2. Aren't you excited to know more about this? You must be because it is fully packed up with many salient features. In this article, we will have a total Arlo Pro 3 camera review.
In this digital world, technology is so fast and furious, that's why every day the latest and new technology comes into existence. With the quick arrival of the latest technology, the old technology gets outdated so fastly and quickly. This is what happened when Arlo Pro 3 made its entry into the market of gadgets. It made everything else downgraded and obsolete. When Arlo Pro 2 came into the market, it was just the best camera overall. But now, Arlo Pro 3 is exceeding my expectations because it is just brilliant. It is the best security camera for our home as well as the office. The performance, specifications, features, and its sleek and smooth design adds up to its beauty. Furthermore, in this Arlo Pro 3 review, is the list of the most essential and unique features of Arlo Pro 3 Camera. Read below to know more.
To know more about this brilliant security camera, you can see this detailed review of the Arlo Pro 3 camera video.
About Arlo Pro 3
What type of features do we get with the Arlo Pro 3 Camera?
In this review, we have covered everything about Arlo Pro 3 Camera. So, let's check one of the best home security cameras.
Arlo Pro 3 is the best and latest camera in the market these days. It is a wire-free camera which is excellent in recording videos in 2K resolution. Other than this, Arlo Pro 3 camera comes up with some extraordinary features.
Auto-Zoom and tracking feature-
Auto-zoom and tracking feature is the superb feature of the one and only Arlo Pro 3 camera. With the help of this feature, you can zoom in any moving object automatically. Also, you can follow the purpose for more clear quality. All you need to do is to activate the auto-zoom and tracking feature in your camera, and then it'll work automatically.
Color night vision-
Want colorful videos and images at night too? Generally, the videos and pictures taken at night are black and white. But with Arlo Pro 3, it's not the same; this camera is different. Arlo Pro 3 lets you capture videos in color at night also.
Integrated spotlight-
Do you know what's the best about the Arlo Pro 3 camera? It's that it has an inbuilt spotlight that activates instantly as soon as it recognizes any action. So, just visit the live stream menu on the Arlo app and activate the combined spotlight manually.
Wide-Angle of view or field view-
What is the field view or angle of view of a camera? It is just the measurement of the area which your camera can capture. Arlo Pro 3 comes with a 160-degree field of view. The measurements are usually done in degrees.
Also, Arlo Pro 3 gives a broader view, which means it captures a large area in every shot. Isn't it a fantastic feature, which helps in installing the camera quickly and anywhere? You don't even have to worry about the angles and its coverage.
Smart siren-
The siren of Arlo Pro 3 is what makes it a more brilliant security camera. It is equipped with a smart and unified siren which can be activated manually. Else, you can set it when it detects any motion or sound.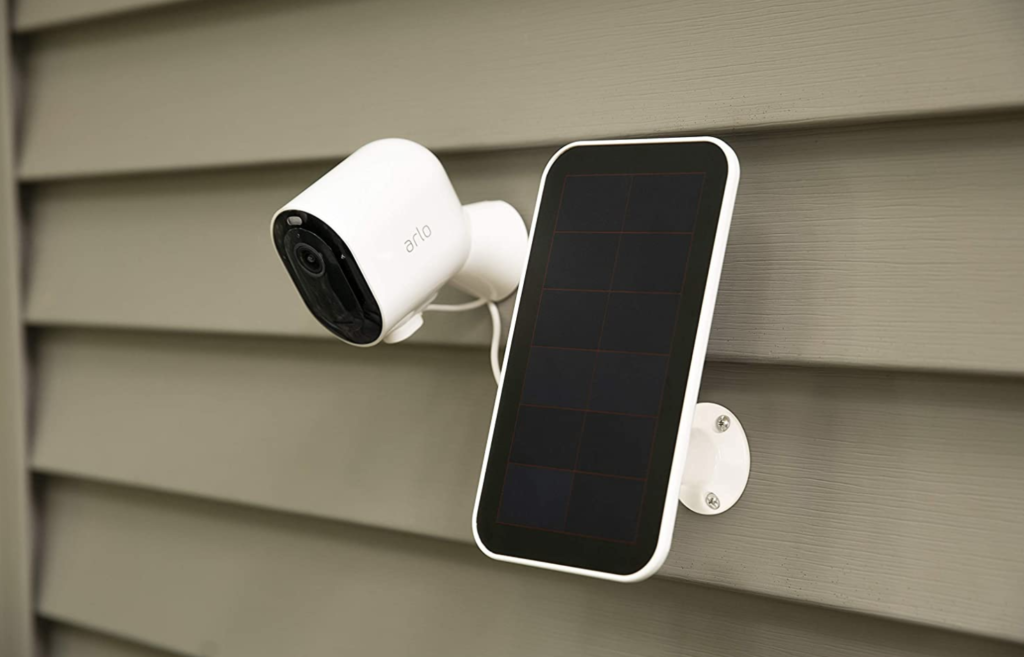 Free Arlo subscription trial-
The Arlo Pro 3 comes with a free trial of three months. The trial initiates automatically as soon as you set up your device in the Arlo application. This feature of Arlo Pro 3 camera gives so many extra benefits such as –
It allows you to do 4K or 2K cloud recording for straight 30 days.
It easily recognizes a person, vehicle, animal, and any other thing.
Moreover, it detects smoke, smog. Isn't it too detailed?
Its e911 service allows you to call from anywhere and anytime at the time of emergency.
Also, it filters notifications.
2K video resolution-
A Camera is best known for its quality, isn't it? Arlo Pro 3 is one of the best in quality cameras which records videos in high 2K resolutions. To capture highly original and clear images, it also makes use of the HDR or High Definition Resolution feature.
Smart alerts-
Arlo Pro 3 comes up with an extraordinary smart alert feature. By using this feature, your security camera can easily distinguish between different kinds of motion.
USB support-
Arlo Pro 3 comes with the alternative of the Smarthub microSD slot that is the USB port. The USB port supports up to 2TB of storage; this way, you don't need to worry about storing the data on the cloud.
External connections-
Arlo Pro 3 security camera allows you to connect with other external applications. You can connect your security camera with Siri, Google Assistant, Alexa, echo spot to get more support.
How to set up the Arlo Pro 3 security cameras at your home?
Now here comes our next step of review, i.e., setting up the account.
At first, set up your Arlo Account
Setting up of the Arlo Pro 3 camera is not that difficult. It's quite simple. First, you need to install the Arlo application to set up the Arlo Pro 3 security camera. The Arlo app makes it super easy for you to install the application. You just need to follow all the instructions seriously. The instructions are as follows-
First, create your Arlo account, fill up all the credentials, and set up your profile. Make your account once, and you can use it for every Arlo device.
After that, join the Arlo station to your account and then interconnect it to your account.
Then, combine your Arlo Pro 3 camera with the base station.
Then, set up your Arlo Pro 3 security camera
This is how the Arlo account setup is done. After that, you can access everything, anytime and anywhere on your cell phone, tablet, or computers. Also, you can make use of the Arlo app for viewing everything that is in the camera. In addition to this, you can organize and manage notifications, alerts.
Find a place to install your Arlo Pro 3 security camera
The very first thing you need to do is to search for a place to install the Arlo Pro 3 security camera. However, you just need to choose a place where you need your eyes on. Because it's wider and 160 field view keeps you free from worrying about the angles and position.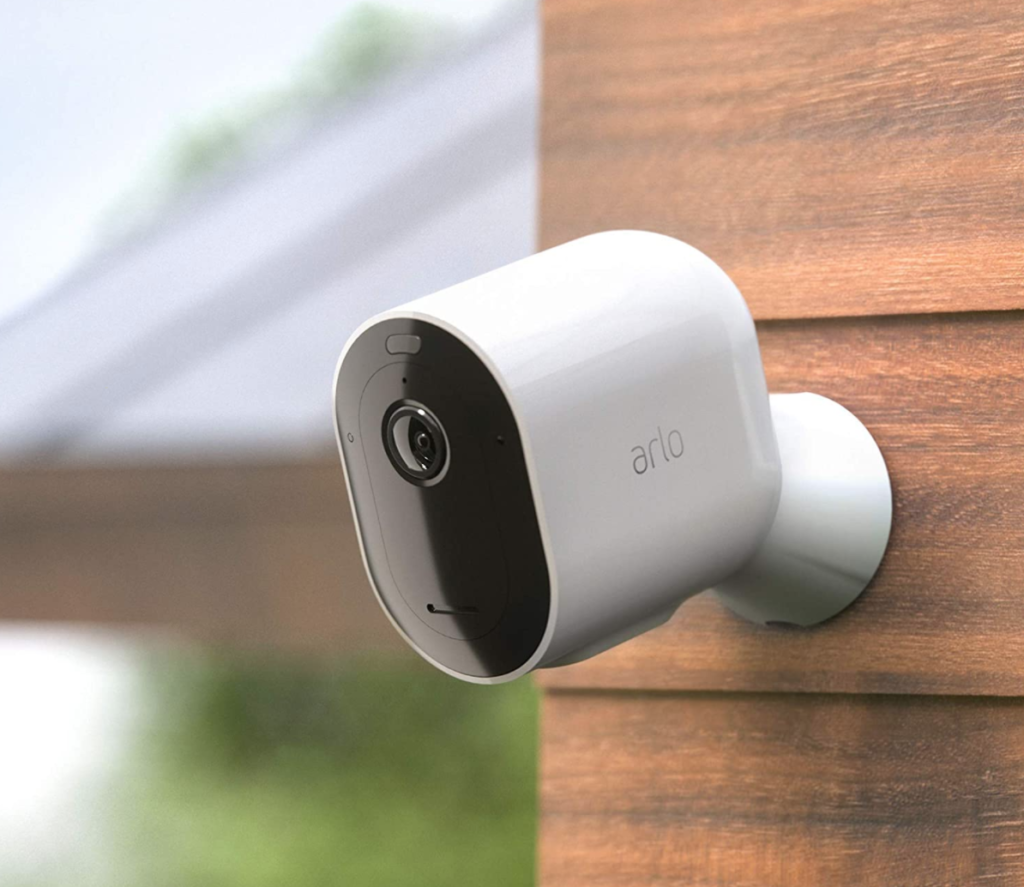 Place your camera on the wall
The best place to mount a camera is a flat and stable surface. That is why walls are most preferred to put your security camera on. But make sure to select such a wall or any other surface from where your camera can keep an eye on everything. There should be no network and camera blockages.
Set up its angle of view-
After that, in the third step, you need to set up the angle. The angle of view of Arlo Pro 3 detects the moving objects. So, try to place the camera's angle on the actual location where there's movement. Also, avoid blocking the view of the camera by any tree, building, tables, chairs, stairs, or any other object. Make sure to set up your camera at such an angle where it can capture the best video and photos.
Then, test your Arlo Pro 3 camera-
Voila! You're done! After setting up the camera, do not forget to check it. Check the installation of the camera totally, if it's properly connected or not.
To help you out, here's a video of the setting up of the Arlo Pro 3 security camera.
How-to Set Up Arlo Pro 3 Wire-Free Security Cameras –
Is the Arlo Pro 3 worth or not?
Now, further in this Arlo Pro 3 review, let's know if the Arlo Pro 3 security camera is worth buying or not. So, without wasting your time, let's move straight towards it's good and bad qualities. At first, we will start with its excellent conditions.
Video Quality
As we have discussed this feature before. Arlo Pro 3 camera is best known for its video quality. It captures the videos in high 2K resolution and even high definition resolution videos. Its video quality is its unique selling point.
Night color vision
The next best feature of Arlo Pro 3 is its night vision. It captures the colors even in the nights. Indeed, this is one of the best features which doesn't come in any other camera. All the other cameras just capture colors in a day, and at nights, it's all black and white.
Integrations with other platforms
What can be better than this? You can easily integrate or connect your camera with other devices. Be it your Amazon Alexa, google assistant, or Siri, it can make connections with each one of them quickly.
USB port
In place of the Arlo Smarthub, this camera comes up with a USB port. Using a USB port, you can easily store all your data in it. Also, you don't need to worry about storing the data on the cloud.
But every coin has two sides. So, in this Arlo Pro 3 review, we found some minute shortcomings of Arlo Pro 3 too. They are as follows-
Free trial
Although, it comes up with a free trial of three months. In that free trial, you can capture videos in 2K and HDR and can easily detect anything. It can identify people, vehicles, trees, smoke, smog, and every minutest thing just for free. But the free trial is only limited to three months. This is not much of an issue as you can't get anything for free for a lifetime, the company doesn't want them to be in loss, isn't it?
Arlo smart hub
Arlo Pro 3 security camera doesn't come with an Arlo Smarthub, which can be another expense for you. But why would you want a Smarthub when you are getting a USB port? It comes with a USB port feature that allows you to store data without having to worry about storing it on the cloud.
Battery life-
Uh-huh! The battery life is the problem. It just comes up with a battery life of three months to six months, which is a bit short as compared to other cameras. The battery life of different cameras is about one year without any need for a recharge. But you can compromise with the battery for its other essential features.
Final verdict
This was the Arlo pro 3 review or the Arlo Pro 3 camera review, which contains almost everything about it. It is both an indoor and an outdoor camera for your home, office, or any other place. The most important thing about this camera is that it can work in any weather and can handle storms too. Also, it can work in 14 Fahrenheit to 114 Fahrenheit temperature. Other than this, it has an inbuilt siren which buzzes as soon as it detects any malicious activity, isn't it too safe and secure? Arlo Pro 3 has a smart alert feature by which we can know when something's wrong. In addition to this, it has an integrated spotlight, which starts automatically as soon as it recognizes any action. Overall, it is a complete and perfect security camera for your home.
If you can ignore its drawback of battery life, then you can choose this to secure your home or office. Because overall, it's an excellent value for money. Arlo Pro 3 is the latest, most sold, and most valued product these days. So, if you're worrying that it'll fail you, then do not worry as people are buying it, and they love the services it provides.
I was hoping that this Arlo Pro 3 review is helpful to you. Also, if you're interested in speakers then check a list of top portable speakers.