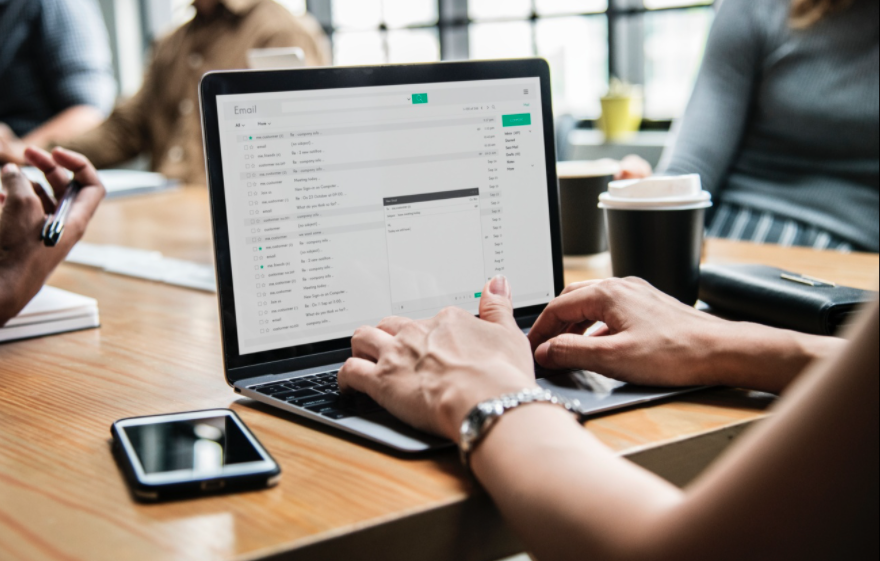 There are thousands of ways you can use a proxy server – to outsmart the competitors or boost your business with proxies, to secure your data from hackers, and everything can be achieved with a small click.
If you're like most people who use proxy unblocker to unblock any content, it's time to learn more about it.
So let's discuss how proxy servers can support your business's security.
What is a Proxy Server?
Proxy means "substitute" or "to act on behalf of another."
A proxy server acts as a router between your connection point, you, and your web page visitors. A proxy lets you change your IP address and identity. It serves as a receiver where it processes your web request and the website data. This way, it prevents your data from getting invaded by attackers.
Let's say you visit your favorite website after clicking on a link. Now this works as requests, and all the requests are submitted to the proxy server first.
These requests are evaluated and forwarded to the Internet servers. This way, websites send their data and responses back to the proxy server and the user. Furthermore, the proxy server encrypts your data in this entire process. It works as a web filter for your request so that you only receive the information you want.
Reasons You Should Use a Proxy Server
As per Statista, around 26% of global online users utilized a VPN (2018) or proxy server, and now the number has grown to 30 percent usage penetration.
The proxy servers are supposed to boom in the future, so many people are unaware of their main usage. From enterprises to individual use, they do have some impressive advantages for consistent business growth. If you're new to the business, proxies can pave the way for your security, privacy, and many other fields.
So, let's explore few reasons why your business needs a proxy server:
Improved Privacy
Proxy servers are famous for masking your IP address. This helps your team members to access your organizational data from anywhere. Above all, it unblocks regional content, unlike other establishments that ban the same in some areas.
Improved Speed
The proxy server can easily collect data or retrieve the site from the caches. It helps increase network speed so that your employees don't have to face any server crashes if they need to visit the website again and again. This saves your bandwidth and improves connection speeds.
Active Network Speed
The proxy server optimizes your requests and filters all the web content by compressing traffic. From blocking ads to accessing web pages and files, a proxy server stores all your requests without putting your servers in danger. It also helps in maintaining the load time for a faster connection.
Monitor Internet Access
You can monitor any user's internet access. Yes, this can be great for people who want to check what content their children or employees are consuming.
You can set and block sites with content that disrupt your productivity or is inappropriate for your children.
Top Benefits of the Proxy Server
As per earth web, the total number of VPN active users is now estimated to be 142 million.
Indeed the power of VPN is playing a major role in this cyber concerned digital era.
Since you know why proxy servers are crucial, let's explore the top benefits of using proxy servers in your company.
1. Access Geo-Blocked Content
There are so many places where tv shows and content are geo-blocked for abroad citizens.
Unfortunately, their copyright regulations are strict, which hides their online content. It may seem impossible to stream your favorite show or access geo-blocked content for your organization, but a proxy server can help you in this.
It hides your real IP address and assigns you an IP address that helps you access geo-restricted content. Hence, you can easily bypass network restrictions at work, school, or for private usage.
2. Filter out Suspicious Websites
This feature helps you block users or any harmful third-party member or seems dangerous for your site and data.
A handy proxy server can block suspicious users from accessing websites. If you encounter any malware or suspicious link as an admin, you can use proxy users and prevent consumers from using or clicking any link.
3. Balances Traffic
In today's life, everyone is on Google searching for one or another thing. As a customer, you can experience a traffic imbalance or issues related to server down.
This gets worse when your organization's data or content is stored in the cloud. And now everyone wants to access it from all around the globe.
Proxy servers ensure that your web experience isn't disturbed by the server or network issues. It balances tons of requests and every service related to the same, so there's no overload issue.
4. Bandwidth Savings
You can also use proxy servers for bandwidth savings. It also compresses traffic and blocked ads from different sites to save bandwidths and maintain the flow of internet connection.
Conclusion
To conclude, proxy servers help you to secure your business from modern-day cyber breaching threats. It's the current need of the hour for organizations. However, proxy servers are different from VPNs.
Hence, it's time that people deep dive into the usage of the proxy server and secure their privacy.