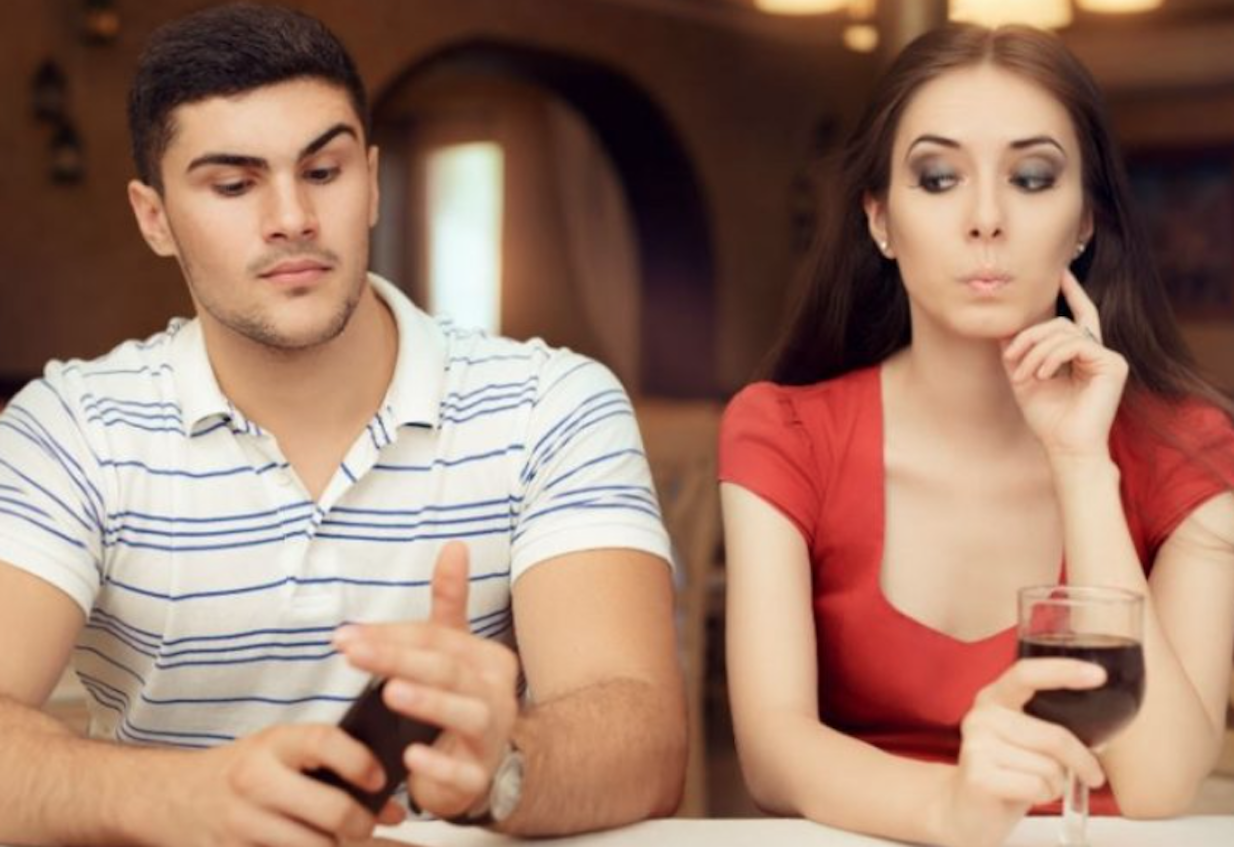 How to catch cheating spouse. It is no longer a big deal if you want to catch your cheating spouse red-handed with solid evidence. In this modern age, it is possible to accomplish this without the knowledge of your spouse.
Due to the advancement of technology, the style of communication has changed. It is now possible to communicate with anyone from anywhere in the world. The expansion of the Internet has made this path easier and more accessible. In addition, the facilitation of communication is also indirectly playing a role in attracting people from the other side. Again the luxurious life, the extra demands, the decision to take any step to reach a higher position in the career inspires the spouse to cheat.
So if you feel or notice all the symptoms in your spouse that appear to be cheating on you, with the help of this technology you can easily reveal treachery with evidence. As easy as it is to fool you and cheat, it is much easier to catch it right away if you take the right approach. And to help you out, today we're going to talk about the 8 best ways you can catch your cheating spouse yourself or with the help of an expert.
Signs you shouldn't neglect anymore
If you are just skeptical and not completely sure, it would be wise for you to keep an eye on these signs. Because not everyone cheats or always does. Here, one wrong move can ruin your marriage. It can even lead to nonstop unrest and divorce. So first observe carefully then take action which seems more suitable and easy for you.
Signs that prove your spouse is cheating on you
Notice if your partner's appearance has changed suddenly. Whether he/she is trying to be more attractive, bold, or behaving in an unusual way you haven't seen before.
Make sure it is unreachable regularly for a certain period of time. Maybe your partner is really busy with a specific task or maybe he/she is spending time with someone else.
Are you noticing extra security or locked folders on your spouse's mobile or computer? Suddenly the device is password protected? It is a matter of concern that something is being hidden from you.
If it so happens that all of a sudden you are being blamed for no reason, arguing over very small things. But when he/she is not with you, he/she seems to be quite happy, busy with his/her own work and giving less time to the family. Then it is definitely a suspicious move.
You should also think about increasing phone call bills, credit card costs, extra shopping costs, and internet bills. Whether those expenses are actually being spent for your family or for someone else without your knowledge.
Is your partner's emotional attachment to you fading? Emotional intimacy fading means she no longer feels you or is engrossed in an extra affair.
If you notice significant changes in marital sex life, if your partner reduces the intimate time you spend before, it indicates an attraction to someone else in secret.
Catch your cheating spouse with proof by yourself
If your partner engages in extra-marital affairs for his own desires or for the future of his career and continues to cheat on you day after day, then there can be no more pain like that. You will not be able to protest without strong evidence, in addition, you will be convicted.
We've outlined the top eight ways you can prove yourself in four proven ways. And for the other four ways, you will need an expert. Since this will have a big impact on your life, it would be wise to approach a professional for a clever, treacherous partner or in a complex situation.
So if you want to turn strong suspicions into evidence and overcome future strife and unrest, there are some ways to do it. In this section, we will look at how you can gather evidence yourself.
1. Notice the behavior with the device
Observe very finely how your partner likes to spend time with the phone. Notice his behavior while using the phone. You can try to see where time spends more. It can be in phone calls, WhatsApp messaging, messenger or text messaging. It is also possible to use other social platforms like dating sites.
Since phone or computer is the easiest way to communicate, the way people treat their personal devices will tell you whether or not you are actually cheating. Try to see if she often opens a protected folder. Wait for the right time. Capture the moments with proof without getting excited beforehand and then ask to confess by asking questions.
2. Hack browser passwords
Yes, you have to hack or stole saved passwords from the browser your spouse uses. Because it is human nature to forget, and that's why people keep their passwords save into the browser they use. It sounds difficult but easy. All the devices we usually use that are connected to the internet, we use a mail account. All stored passwords are synchronized with the mail. As a result, you will get access to the passwords no matter which browser you log in to this mail address.
So, access to the browser and open settings option, stole all passwords from privacy settings. Or login to the mail address your partner uses from your device. You can easily enter social accounts to spy so that you can catch a cheating spouse.
3. You can use a spyware
This is very interesting. It is basically a spy app that monitors all the activities your partner does on the phone. By tracking all the browsing history, it sends to its destination cloud or folder you created. For the computer, you can choose Keylogger. It's malicious software that is similar to spyware. Just install it on the suspicious device. You will get your desired proof by using it without your partner's knowledge.
4. Track all movement
You can track your partner at home. Where did your spouse go, how much time he/she spent there. Whether using a sharing vehicle. You can also find out from which mall the shopping was done, how expensive the shopping was or which product was bought.
Service like Uber, Waze will send you notifications about the trip if you set your contact as a trusted one into the app setting. This way you can know the traveled location on the map by adding a Google account on the phone. If your partner spends from a bank card, you need to make sure that the notification is forwarded to your number. You can also take a copy of a photo/video saved in the cloud or a backup of the conversion via mail address synchronization.
How to catch a cheating spouse by hiring an expert
Let's find out the way out where the circumstance is very complicated. If your spouse is very clever and knows how to trick you into not getting access there, then you can hire an expert. They will be able to provide you all the information by hacking your partner's device.
1. Cellphone hack
If you want to hack the phone, provide the mobile number, IMEI number of the phone, or email address to the professional. They will instantly give you full phone access by cracking them. Here you will get access to phone call logs, photos, videos, or other backed-up documents.
You can also forward calls, record calls if you want. You can listen to live conversations or watch text messaging. With these, you can check if you are being cheated and you can reveal your spouse for what he has done. Go through in detail to Hire a hacker for a cellphone.
2. Social media access
There can no longer be trusted sites from GlobalHackersTeam.com for access to social media. This leading site has been providing genuine services for a long time through all verified hackers. By contacting them you can easily hack any kind of social account. You can then check the conversation to see if you are being cheated. You can send them an email to this address: [email protected].
3. Hack WhatsApp
Whatsapp is also a social platform. But it is an app too. This app is very secured as we all know well. So, social app access is not the same as social account access and you think. Whatsapp doesn't allow unauthorized access to its server without a verified mobile number. And here you will need an expert who can help you log in without hassle. You can also access the entire conversation with the download option. It's so difficult, but once you get access, you will get everything you need.
4. Cloud Hack
Most of the time people save their hidden and sensitive data in the cloud. So if you want to catch your cheating spouse, you must take access to cloud storage. Cloud storage is an Internet-based repository where an ID and password are required for access. An expert can easily hack its access data in a matter of moments. And you can get your desired proofs.
If you secretly login to the cloud from your device, then you will be able to access the next data for automatic storage.
Conclusion
The methods described above are proven and work. So these are the only ways to do it yourself or hire an expert to help you if you see that most of the signs match the behavior of your spouse. The ideas and procedures of the ways will play the maximum role in revealing your cheating spouse.