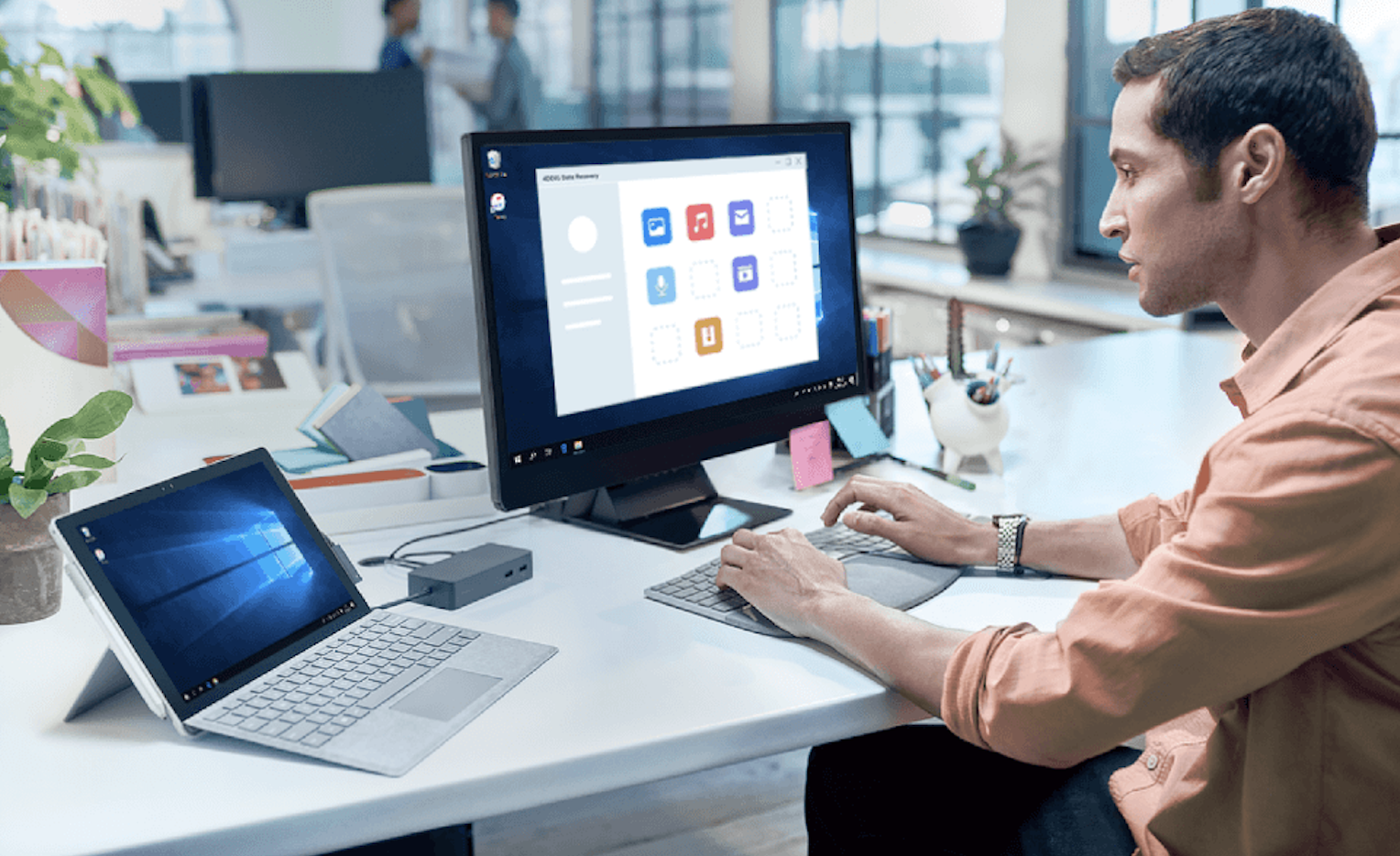 How annoying the situation would be if we accidentally deleted a very important file from your pc, right? Although nobody even wants to imagine the situation, what if that deleted important file is yours?
Fortunately, if you lost files due to a failing hard drive or accidentally deleted them, data recovery software may help get them back.
There are various ways in which you can lose your files, like:
Hard drive crash: This is the most in a general way that we lost our data fails in day to day life. Many people around the globe lost files when hard drive files crash or started malfunctioning.
Malware and viruses: These are also major causes of loss of data from your computer or laptop. They enter our devices when we visit any malicious sites or click on any corrupted links.
Accidental error: we often delete our files accidentally or due to not having a piece of proper knowledge, we engage with activities that led us to delete the datas.
Device lost: We encounter such activities where we lost our device like a mobile phone or laptop and most probably we are going to lost all the data stores in that device.
If you are ever facing this situation, just cool down and have a cup of coffee with Tenorshare's 4DDiG Data Recovery tool.
Actually, 4DDiG can be a very wise decision to recover all of your lost computer data that is deleted from various storage devices like external hard drives, USB flash drives, and memory cards.
Under different scenarios like accidental deletion, system crash, disk damage, virus attack, etc. It supports 1000+ Files and Formats with both quick and deep scans to ensure a high recovery rate.
It works very well with various extensions such as word, excel, rar, jpg, png, Rmvb, zip, mp3, mp4, and so on. The best part about this data recovery software is you can use it on Windows, Mac, and Linux.
More features of Tenorshare 4DDiG Tool are:
Earlier I mentioned some of the features the Tenoshsare 4DDiG recovery tool is providing, but let me share some more important features in detail.
High reliability and trustworthiness
Tenorshare 4DDiG is one of the highly reliable data recovery software available in the market. You can read the reviews shared by the actual users of this software.
You can imagine its trustworthiness by looking at the media companies that trusted this software. 4DDiG is trusted by PCWorld, Softonic, Softpedia etc.
This software has more than 10 million downloads so far.
Recover Data from Any Devices
Retrieving data from any device is a bit easier with Tenorshare 4DDiG as 4DDiG retrieves data from all mediums: Flash Drives, Hard Drives, Memory Cards, Digital Cameras, Camcorders, etc.
Recover Any File Types
4DDiG supports to recovery of over 1000 types of files and all file systems like NTFS, FAT, APFS, HFS+, HFS X, etc.
High Efficiency with Free Preview
When you will start recovering data, 4DDiG will show the percentage of files that it has scanned already. If you have found the desired file, you can stop the scan and preview the file.
High Recovery Rate
4DDiG is having the highest data recovery success rate when you compare it with other data recovery tools available in the market. And the best part is that it works well in all cases of data loss.
100% Safe
Your file should be the safe that is what the gal of 4DDiG. Your files will recover easily without getting overwritten and are 100% protected.
FREE Technical support
In case you are stuck somewhere and looking for experts data recovery experts, the 4DDiG technical support team is always ready for you to do that.
30 days Money Back Guarantee
This is the most fascinating feature that 4DDiG is providing to all its customers that I liked the most. In case you are not satisfied with the 4DDiG service or the software useful in your case, you can ask for a refund and you will get your money back without any hassle.
Free download Tenorshare 4DDiG to get started.
How to recover lost data with 4DDiG?
Here I am sharing the step by step process to use the Tenorshare 4DDiG professional data recovery tool to recover your lost data.
Step 1: Install and Launch Tenorshare 4DDiG
The first and easy step is to install and launch the Tenorshare 4DDiG software on your PC.
Step 2: Select a Location to Recover data recovery:
You can select any location, either your hard drive or the external storage devices, and then click on the button "Scan". It takes a while to scan all deleted files.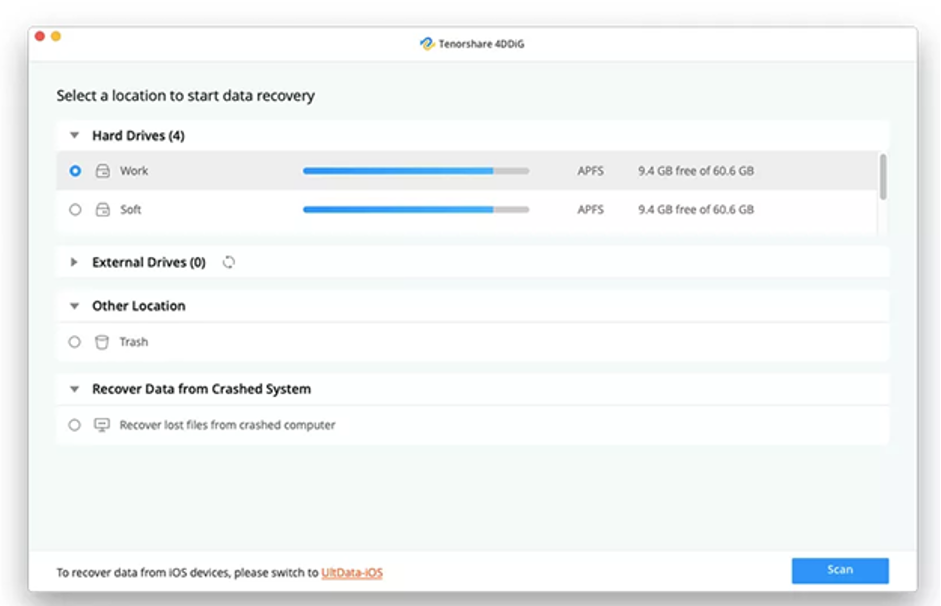 Step 3: Start to Scan Data on Your Computer:
After a while, 4DDiG will scan out all deleted data from the selected location which enables
you to preview as well in file view.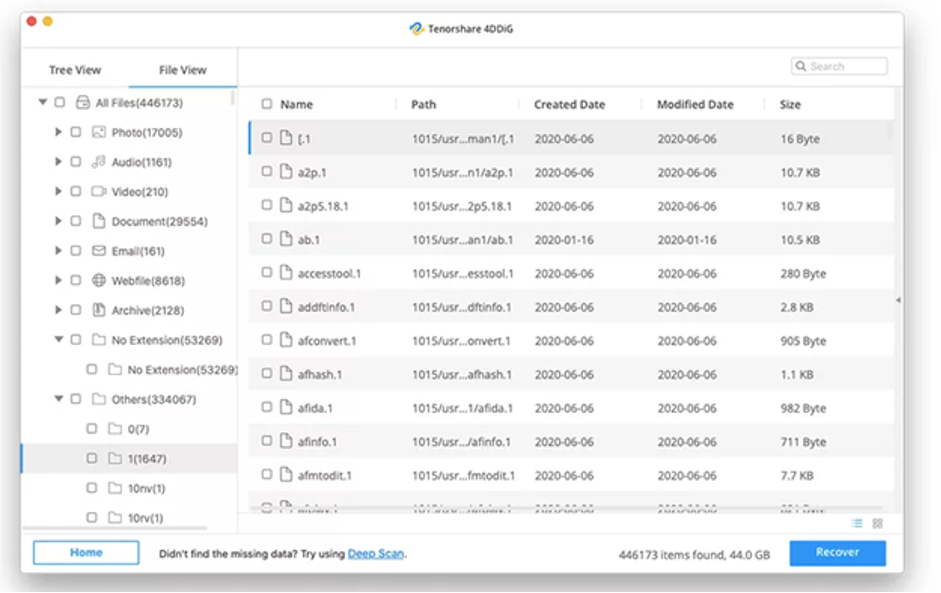 4. Recover Deleted Files:
After the scanning, the result is generated and you can click on specific file types to preview the details. Click the "Recover" button and select a location to save found files. It's not recommended to save the recovered files to the partition where you lost them. This may cause permanent data loss.
Final Words
Hope this article will be helpful for you to repair files and recover the lost data from your computer.
We highly recommend you to give it a try to Tenorshare 4DDiG which can effectively recover your lost or corrupted data without any hassle. See you soon in the next article, thanks for reading.