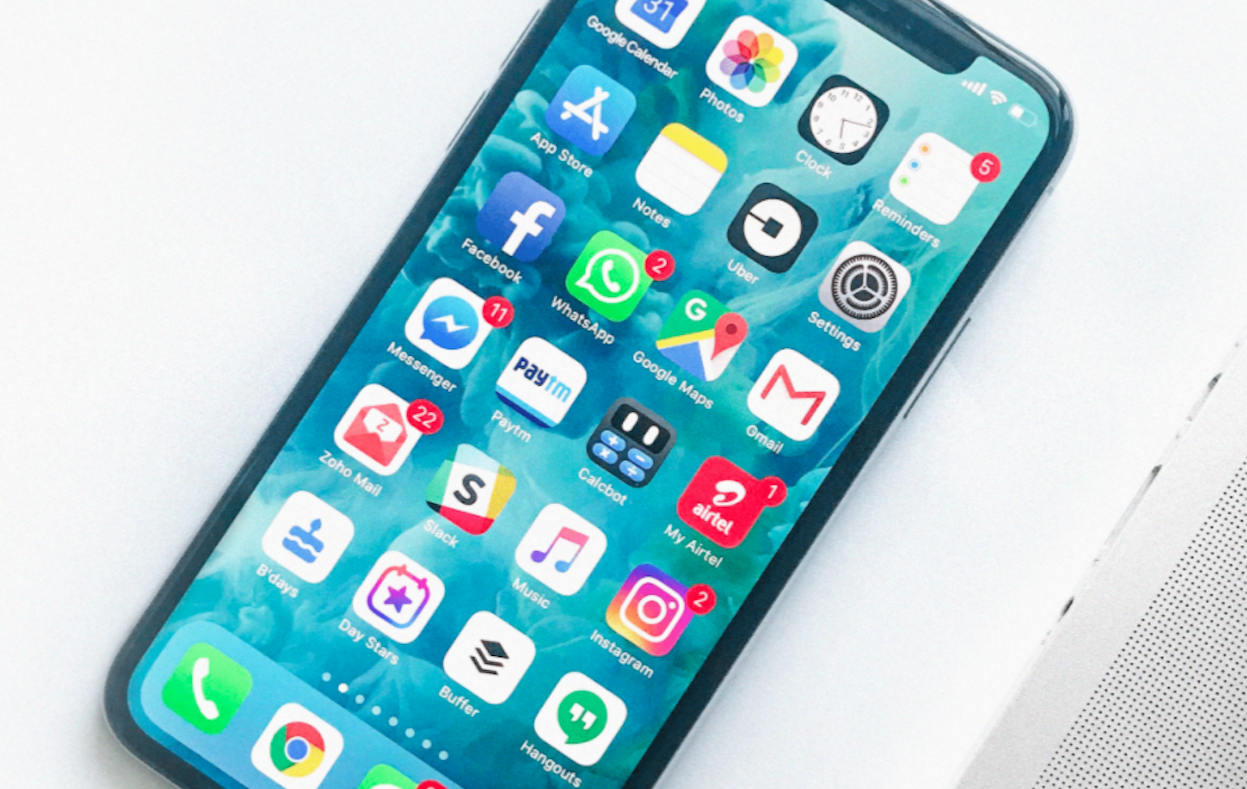 These days, if you want to spy on someone without them knowing, you get a phone spy app. The right phone spy app will give you frequent updates on the phone user's activity. It beats paying a private eye to do the spying.
It's hard to find a good spy app, though. There are so many choices to make, and all apps claim to be better than the other ones out there.
To help you make the right choice, we have collected 7 of the best phone spy apps in town. We pick apps based on their reliability, stealth, feature-set, ease of use, and affordability.
You can pick any one of the 7 spyware apps below with your eyes closed. Note that all spy apps below come with a free live demo option, but not a full free version.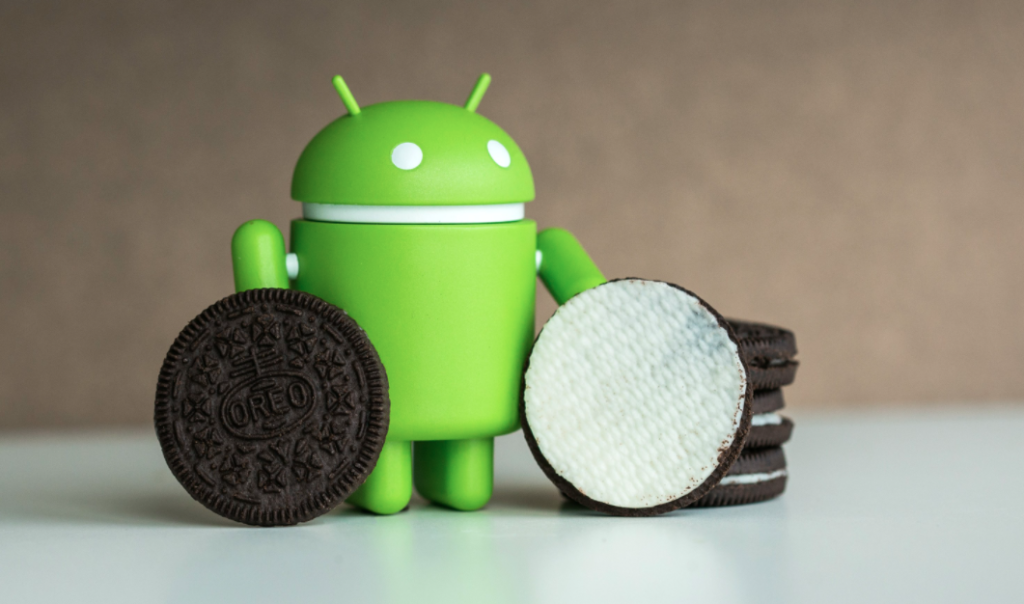 Part 1: Free Spy App for Android Undetectable – Spyine
Spyine has made quite a name for itself in the world of phone spy apps, with over a million app downloads worldwide. It's been featured on some major media platforms, including Android Authority, TechCrunch, and Life Hacker.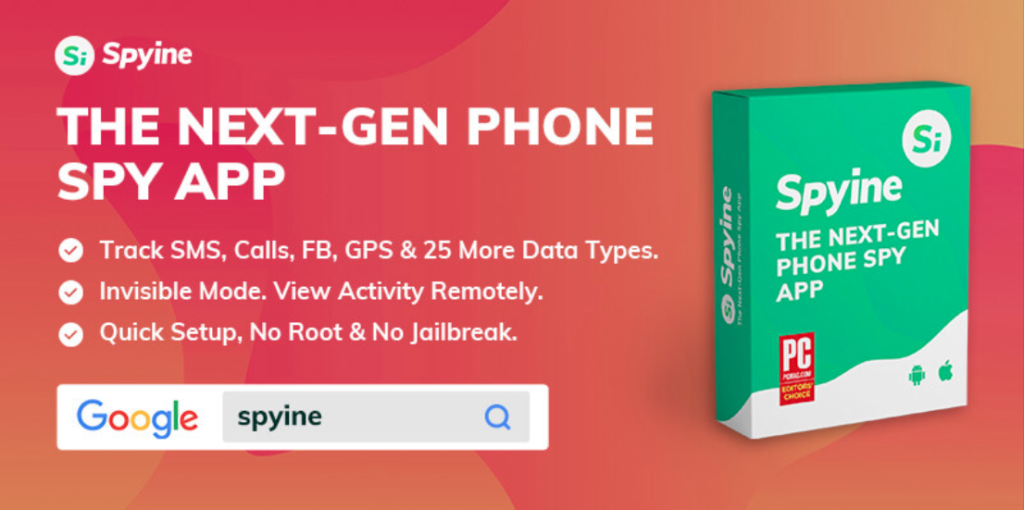 The app offers a series of advanced features and an easy-to-use web-based interface. It's compatible with all target Android smartphones and tablets running OS 4.0 and up. You can install the app in minutes and start spying on anyone's phone remotely.
1.1 5 Reasons Spyine Is the Best Hidden Spy App for Android
After research, we can confidently say Spyine is the best spy app for Android undetectable in the market at the moment. The app offers an excellent array of features as well as several significant benefits:
a. Spyine is private and trustworthy
First and foremost, Spyine is a secure, private app. That means it won't collect your personal information, store it on the cloud, or share it with a third party. You can use the app with full confidentiality intact.
Moreover, Spyine is a trustworthy solution. The app is used by over a million people in 190+ countries, in both the west and the east. Users include parents, employers, and people in troubled relationships.
b. You don't have to worry about root
With most spy apps, you need to root the target device before you can spy on it. But Spyine is an advanced solution that doesn't need either rooting or jailbreak. You won't have to deal with problems like malware, data loss, and a voided device warranty.
c. The app is truly undetectable
For Android devices, Spyine is a small, 2MB app that you install physically on the user's device. You can hide the app after the installation. The app then runs in the background in stealth mode, invisibly, without the user's awareness.
The app is small, doesn't drain any battery, and runs without an app icon. It's virtually undetectable.
d. You get advanced features
Spyine comes with multiple useful features. The app can show you exactly what's happening on the target user's device:
View messages: You'll be able to see all incoming and outgoing text messages, with details like timestamps and contacts.
Check social media: The app tracks popular social media apps like WhatsApp, Instagram, and Facebook. You can check almost all the user activity on said apps.
Access call logs: Who's calling them? You can view incoming calls, outgoing calls, most popular callers, and other relevant details.
View browser history: The browser history allows you to view all the websites the user has visited recently. You can learn a lot about the person that way.
Find usernames and passwords: An advanced keylogger captures all the words being typed on the user's device. You can potentially find out usernames and passwords when the user enters this information.
Find media files: You'll be able to view all the photos and videos the user has saved on their device.
The app offers 12+ unique features in total. You get regular data updates delivered to you remotely.
e. The app is priced affordably
Finally, Spyine doesn't cost too much. It's about what you pay for a snack outside to monitor one device for a month. Many other spy apps cost twice or thrice as much. You receive a discount if you choose to monitor multiple devices.
1.2 How It Works to Spy on Android Phone
Spyine shows you the user's phone activity via a web-based interface. You can access this interface remotely from any web browser. It's intuitive and easy.
You'll need to install Spyine first on the target user's device. It's a small app and can be set up in minutes. You won't need any special technical skills.
Here are the steps to follow to install Spyine:
Step 1: Get an official Spyine account, making your email ID the username.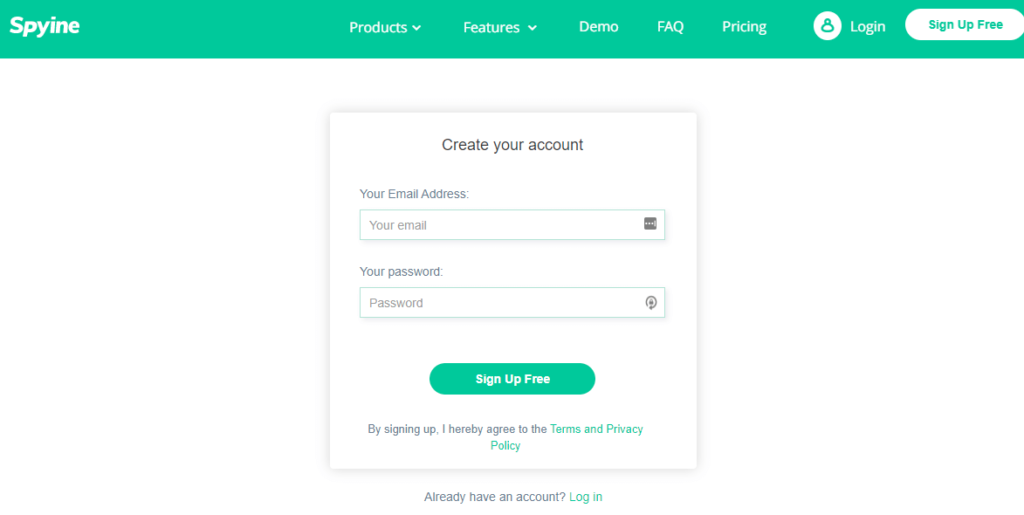 Step 2: Buy a Spyine monthly plan. You can monitor a single device with Premium or multiple devices with the Family option.
Step 3: Check your email for setup instructions. Launch the Setup Wizard and choose Android as the target platform.
Download and install a small software utility on the target device. It's fast, safe, and takes only a few minutes. Afterward, hide the app. Allow 5 minutes for the app to sync with the device.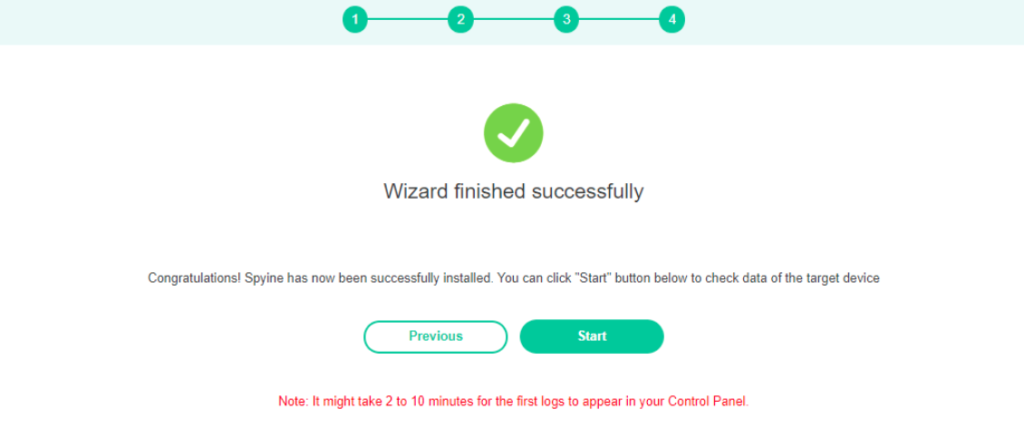 Step 4: You have installed Spyine successfully! Log in to the dashboard, which gives you an overview of the device activity. The various app features are in the selection panel on the left.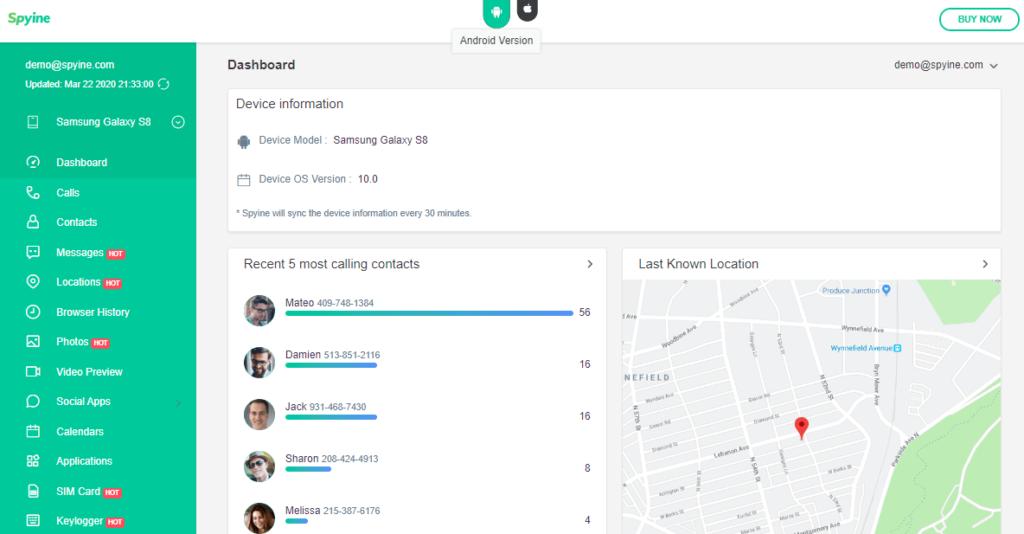 You can try out the free Spyine live demo before purchasing the phone spy app.
Part 2: Android Spy App – Spyier
Spyier has a lot to offer. The app provides multiple useful features and comes with an excellent stealth mode. It's a popular solution, used by people worldwide to keep tabs on their loved ones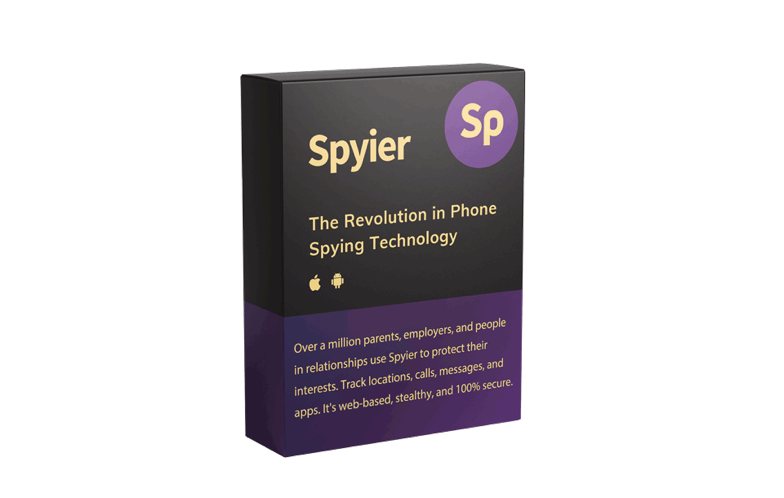 The app can monitor all modern Android smartphones and tablets.
You can view the phone user's activity in real-time.
There are multiple features on offer like phone call monitoring, social media, and more.
The app is easy to set up and use. It's also priced affordably, making it easy to recommend.
Part 3: Spy App for Android – Minspy
Minspy is a well-known phone monitoring app. The app is a tried-and-tested solution, with many users worldwide. It's made by a company with many years of cybersecurity experience and is a solid choice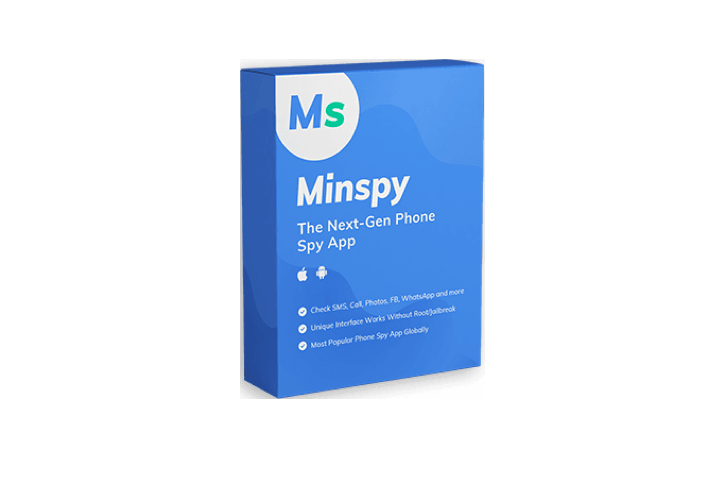 Minspy can be controlled remotely from your web browser.
The app offers advanced features like a location tracker and geofencing.
You can optionally set the update frequency.
As Minspy is a breeze to use and offers advanced features, it's an all-around good app.
Part 4: Free Android Phone Spy – Spyic
Spyic is a parental control app, a favorite with parents who want to keep an eye on rebellious children. The app is priced affordably and comes with all of the features you'd want from an Android phone spy app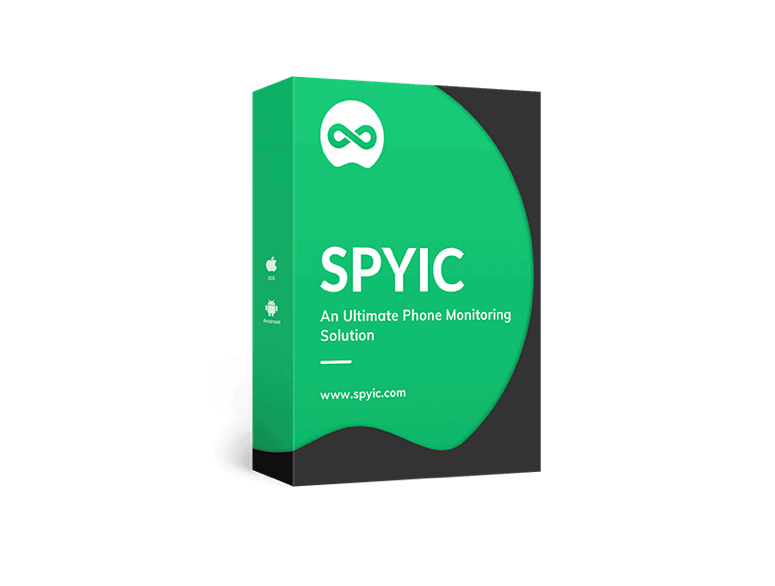 Spyic can monitor Android phones and tablets 24/7.
The app can track locations, messages, and contacts.
It's effortless to install and has a nifty user interface.
The app is secure and stealthy. If necessary, you can uninstall it remotely with a single click.
Part 5: Spy App for Android – Clickfree
ClickFree is a relatively new solution, but it's well on its way to being a market leader. The app comes with a series of advanced features, such as the ability to monitor phones without you needing to jailbreak them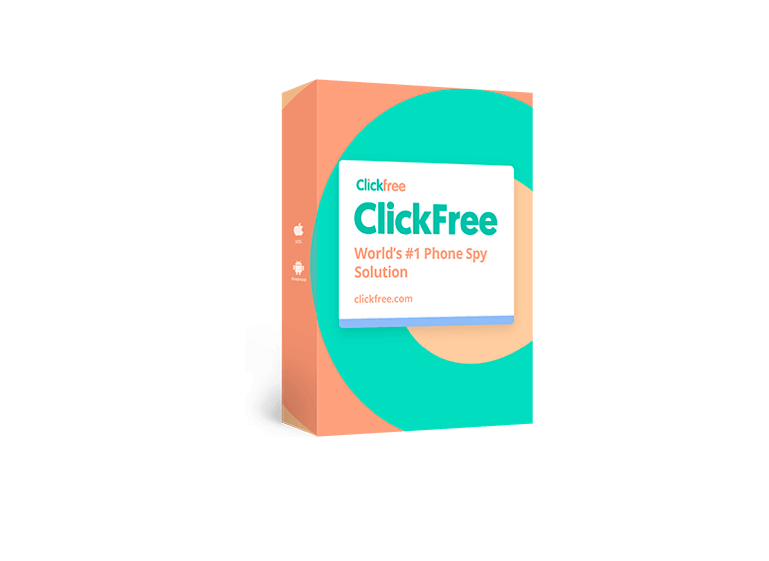 ClickFree works without rooting with all modern Android devices.
The app comes with handy features like a geofence and a keylogger.
It's an undetectable phone spy app, easy to install and use.
ClickFree has a user-friendly design and several useful features, making it a great spy app.
Part 6: Spy App for Android Undetectable – Neatspy
The final solution we have is called Neatspy. This Android spy app offers a wide variety of useful features. You can access the app remotely, with little to no technical skills needed. It's affordably priced and is also super-stealthy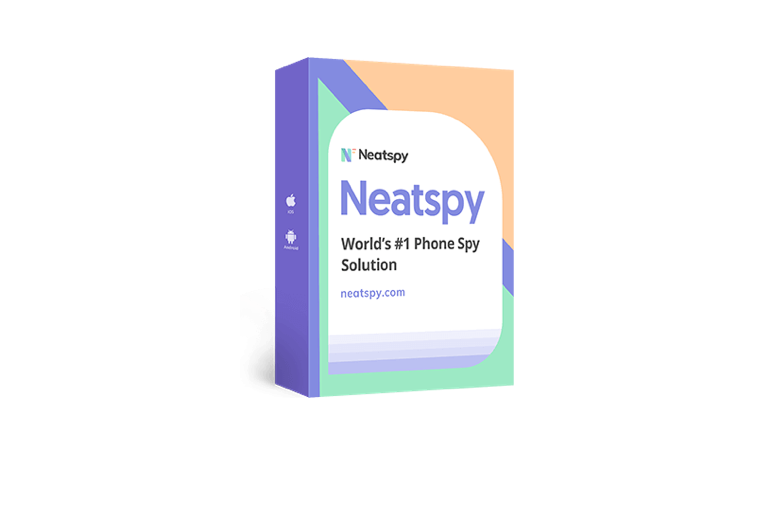 Neatspy can secretly monitor one or more Android devices.
You can install the app in minutes with your PC or smartphone.
The app offers great features like a social media monitor and geofence.
You can expect a good experience from Neatspy. The app is reliable and comes with all the features you're likely to need.
Part 7: Android Monitor – Cocospy
Cocospy is one of the most well-established phone spy apps around. It's been helping people with their monitoring needs for a long time. The app offers excellent compatibility and usability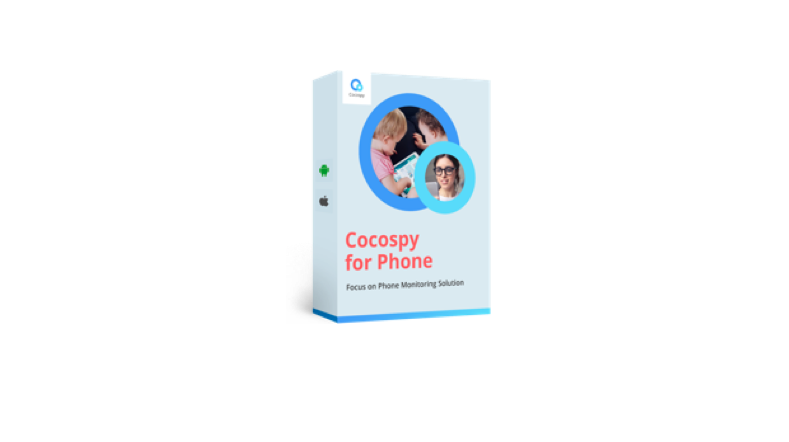 You can use the spy app to monitor all modern Android devices.
The stealth mode is reliable, making the app hard to detect.
Cocospy comes with a full bevy of phone monitoring options.
You'll be able to set up Cocospy in a jiffy, with no tech knowledge necessary.
Conclusion
We hope you find our 7 best undetectable spy apps for Android list useful. All of the apps here are trustworthy and work effectively. You won't risk the other person finding out and having your relationship with them damaged.