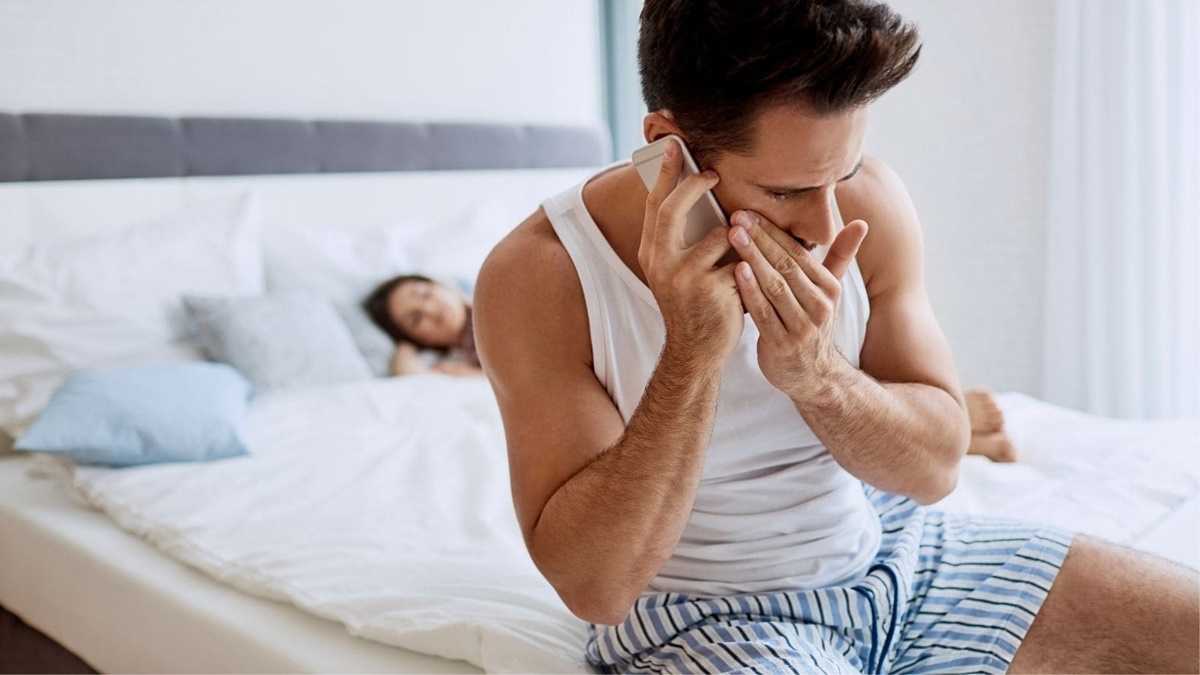 If you are looking for the best phone tracker app without permission and detection, click Best phone tracker app without permission You are most likely going through a difficult period in your marriage and that's why you are here. Millions of women have gone through this phase and have had varying results. Some have had to find out the hard way that the man they spent years loving is being dishonest and this has inadvertently led to psychological complexities in them trusting others. Does this mean it will not end? It definitely will.
Best Tracker App Without Permission
It is common knowledge that men are more prone to cheat in a relationship than women. Why this is so is because a man's emotional interest span is much shorter than a woman's. They tend to lose interest when the relationship moves into 'autopilot'. But we all know that does not excuse this practice hence why we are here to help you make them accountable for their actions.
Although it may be hard to believe, it is pretty difficult to cheat on your partner without leaving some sort of digital prints for anyone curious enough to follow. No matter how many times you delete incriminating messages, a tech-savvy partner can easily sniff out the lies. And all this is done with smartphones which can give anyone away so if you need to confirm your fears if he is cheating on you, all you need do is monitor his mobile activities with a spy app. You will even be able to monitor his social networking apps and track his location history in real-time.
You may be wondering if you can do all these without him ever finding out. Well, we are here to show you how to go about this.
Best Phone Tracker App for parental control
Kids are generally curious and it can be hard reining them in. More than ever in our connected world, it has become necessary for parents to protect their little ones from unwholesome environment. Before, the danger lay without but now it is found in their smartphones. Parents are acutely aware of their responsibility to ensure that their kids are safe online, that they do not access inappropriate content, get bullied, and they do not get into trouble as well.
Technology has come a long way in helping out with ground-breaking solutions like GPS apps that allow parents to monitor their child's location from anywhere in the world in real-time. However, it does not stop there as more solutions like spy apps enable parents to do more than just monitor their child's whereabouts as it also helps them know how their children interact with their smartphone.
What Is A GPS Tracker App And A Monitoring Solution?
GPS stands for Global Positioning System which means it lets you know where someone is anytime you need to know. It is a technology that lets you know the exact geographical location of a target. This system is widely used in the automotive industry as it helps drivers to get to where they are going, even though they do not know the place, safely and on time. But now, smartphones are also exploring this feature extensively as most tech-giants mandate that smarphone users enable this feature in order to better help them in targeting customers for products and services.
Phone tracker apps or monitoring solutions like Flexisspy, does all these and more. Highly compatible with iOS and Android systems, you can do a whole lot of things like:
Get easy access to the live location of your target.
Helps in Web Filtering of content your little one is able to access
Provides accurate mobile information from your target's device.
Has an App Blocking and App Activity Report feature.
Helps to detect explicit content your child may access and report suspicious pictures and other media files.
Affordable subscription package that won't affect your wallet.
Don't need to go through your child's phone form time to time as after setup, you can monitor everything remotely..
Works for both Android and iOS.
Enables you to monitor the apps they install.
Monitor their social media messages and activities online
Enables you to retrieve previously deleted messages to "hotlist" any 'inappropriate' content.
Using SPY Apps To Monitor Your Kids' Activities Online-Android Step By Step Process.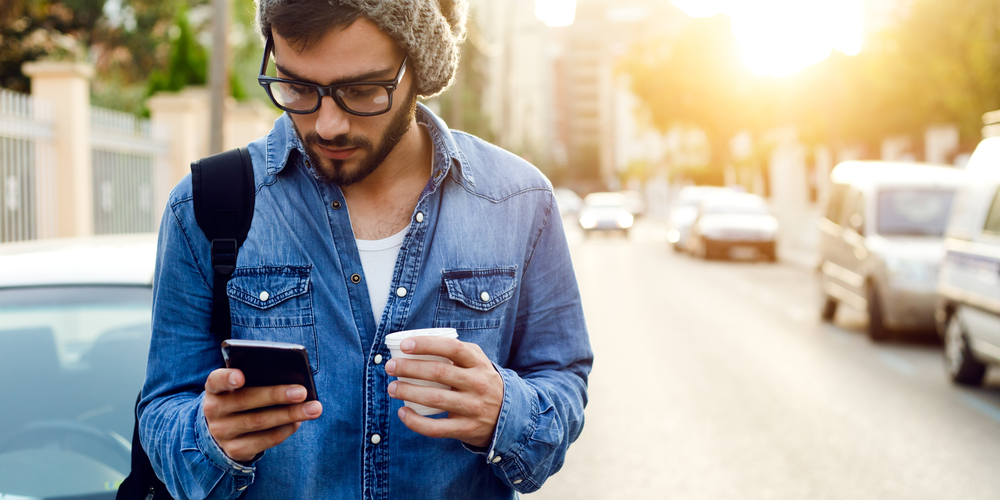 Monitoring on Android is a bit complicated than any other operating system out there. If you are just planning to get a smartphone to help them in learning some courses, it shouldn't be a problem at all. But if they have had their smartphone before you have felt the urge to monitor and track their activities, you will need to find a way to get your hands on their device as this is paramount for Android devices.
App to Track Phone without them knowing
If you are able to get access to their device, just follow the following steps:
Go to www.clevguard.com to get started.
Register on the target device with your valid email address and await a verification email.
Click on the link sent to your email and proceed to the next stage.
Choose a subscription package that meets your particular need.
Choose "Android" as the device you want to monitor.
Download and install on the target device.
Enable "stealth mode" so it will be running in the background and your child will not suspect that you are monitoring them.
You are ready to become a first-generation super-mom without stress.
Using SPY Apps To Monitor Your Child'S Device – iPhone Step By Step
With the iPhone, it is far easier and less complicated to start monitoring your kids. All you need is their iCloud credentials to get started. Once, you have this, just head to any of our recommended spy apps and select "iPhone" after subscribing for a package. You will be asked to fill in their Apple ID and password. Do this, and you will be granted 24/7 access on all their mobile activities.
Best smartphone Tracker For An employee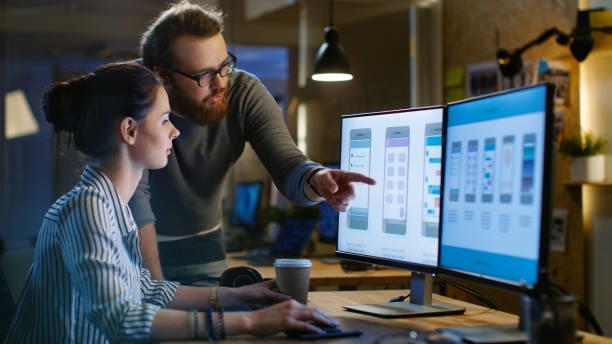 Managing people can be tedious. We all know how much top-tiered companies pay professionals to manage their employees. But this does not guarantee any favorable results at the end of the day. Why is this so? Because we are generally difficult to control and are highly unpredictable.
Your business model determines what measures you need to put in place to make sure you do not get cheated in the end. If your employees need to be on the road all the time, you will need to find a way to make sure they are safe and productive. No matter if you are in the logistics and delivery line, landscaping, construction and any other area that may involve you working with field staff, you need to be aware of their movement so resources can be properly utilized and you can get a lot of work done.
The solution lies in using employee tracking app popularly called spy apps. Choosing the right tracking app to work with can be difficult as a lot of them do not deliver on their promises and end up being investments gone wrong. This is the main reason we have taken some time out to address this need by compiling a list of best employee tracking software in the market presently.
Before we proceed, be aware that this will work best if your employees are using company-issued smartphones to enable deployment of these monitoring apps before handing it to them. This has the double advantage of letting you know those who may be 'ghosting' and not being productive, and ensures none of your workers share company secrets with your competition.
Here we go:
Hubstaff
Timesheet mobile
Labor sync
HoursTracker
TSheets
Timr
Gleeo
With these Tracking and Monitoring Apps you will be able to:
Tracking your employee's working hours and project time on-the-go.
Clocking in and out with the burden of being manually done by anyone
Help in automatic overtime calculation, location awareness, filters, tags, and expected time reached alerts
Know the job site your employees are and monitor their workday
Keep mileage log for expense reports
Get accurate location of your time and use geo-fencing technology to monitor if they are where they ought to be.
Generally monitor their productivity levels.
Best Phone Tracker App without Permission To Catch A Cheating Husband
It may be that recently he has been coming in late from work and refusing to eat claiming he has taken something before coming home. Or he receives strange calls in the night and never answers them when you are together. All these are red flags that something is definitely wrong somewhere and you shouldn't disregard them.
Even as absurd as it may seem, you are not the only person in this situation. Countless women are on the internet searching for ways they can catch their husband. Although you may think of following him to the office or even hiring someone to do the tailing for you, the best method you can employ is to monitor his smartphone. This way you only have to track his mobile activity from the convenience of your home.
Getting a powerful tracking software that will let you track your husband without permission can be quite difficult. It will require you doing some research and will likely take some time before you can come across anything reasonable. A lot of spy apps on the internet today just either waste your time by making you take surveys or end up being viruses that may leak vital information. So, what are the best tracker app you can use to catch a cheating husband without permission?
Best Phone Tracker App without Permission to Catch a Cheating Wife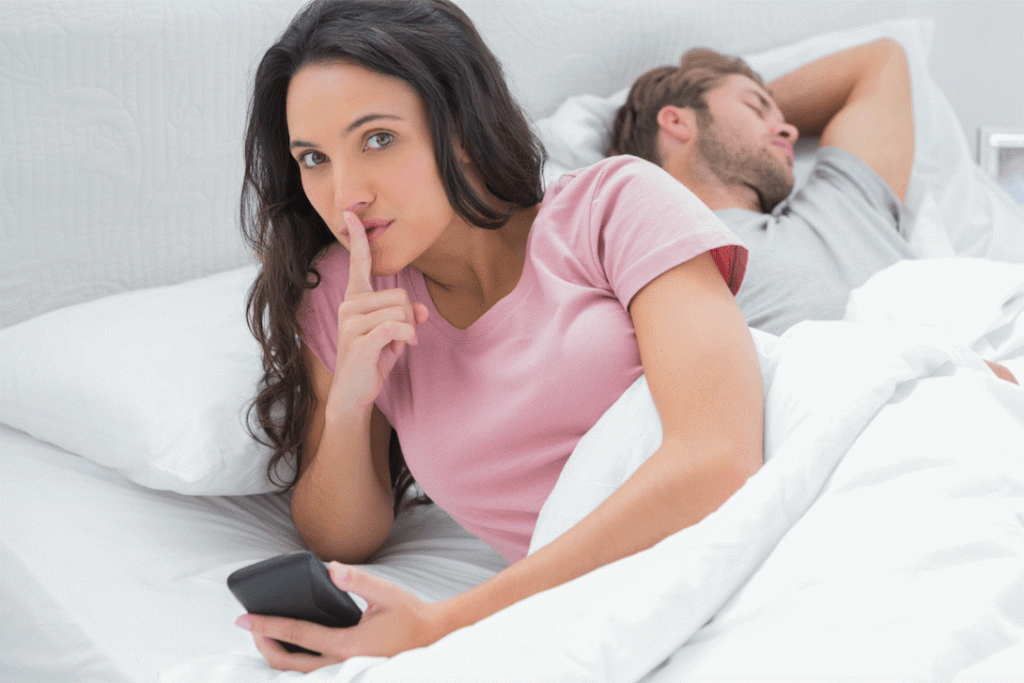 No matter how smart or cunning your target may be (male or female), they cannot escape the powerful features these spy apps use. All you need to do is get physical access to their device once (Android devices) or learn their iTunes credentials to get started ASAP. I will quickly list them below and you can quickly check out their particular features to know which will best work for you:
Flexispy
Mspy
Minspy
Cocospy
Xnspy
Spyera
Kidsguard Pro
Spyier
Spyic
Truthspector
Spyzie
Highster mobile
Best Phone Tracker App without Permission for iPhones
Monitoring an iPhone can be done remotely without you needing to handle the target device for once. All that needs to be in place for this to be possible is their iCloud credentials. When this is within your reach, you can work with any of our recommended spying solutions and you can monitor your target without jail-breaking or any of such.
Best Phone Tracker App without Permission to Catch a Cheating girlfriend or boyfriend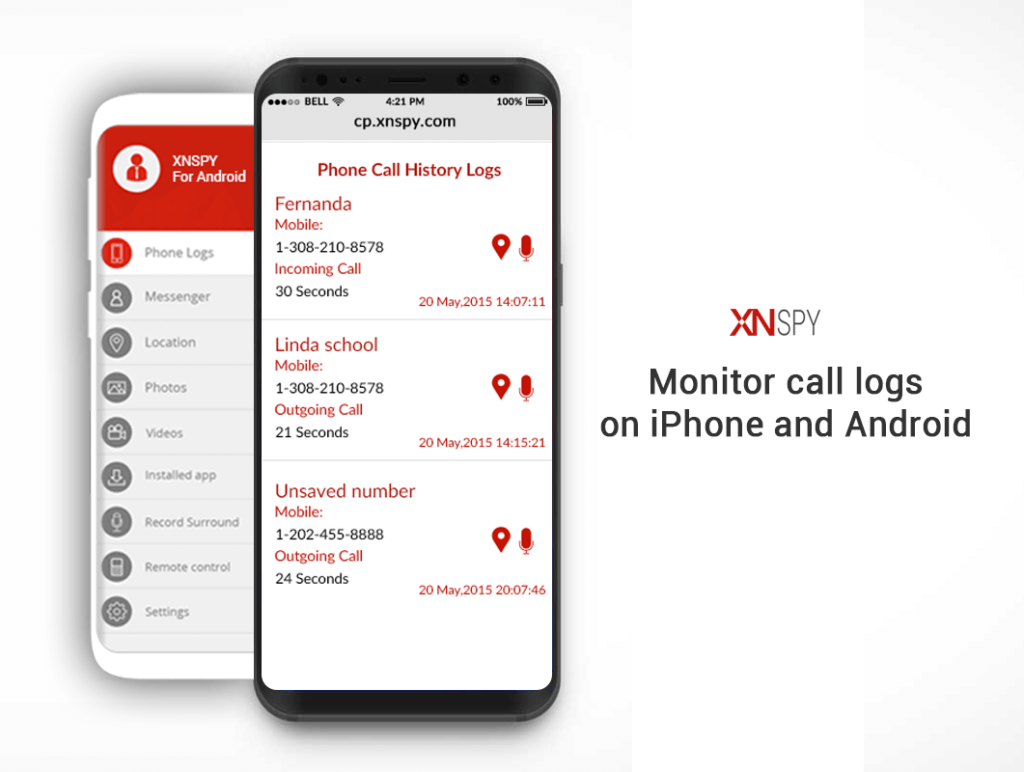 Xnspy will enable to monitor every activity of your boyfriend/girlfriend with peace of mind.
Gps phone tracker
You can check out Hubstaff to address your tracking needs.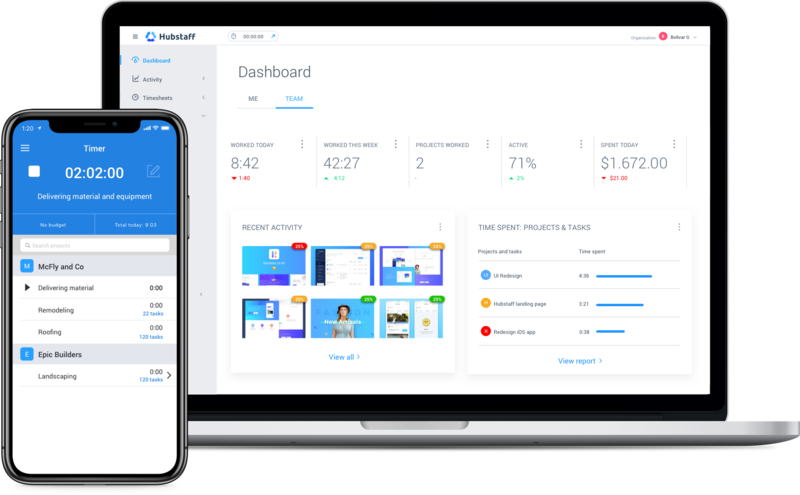 Free phone tracker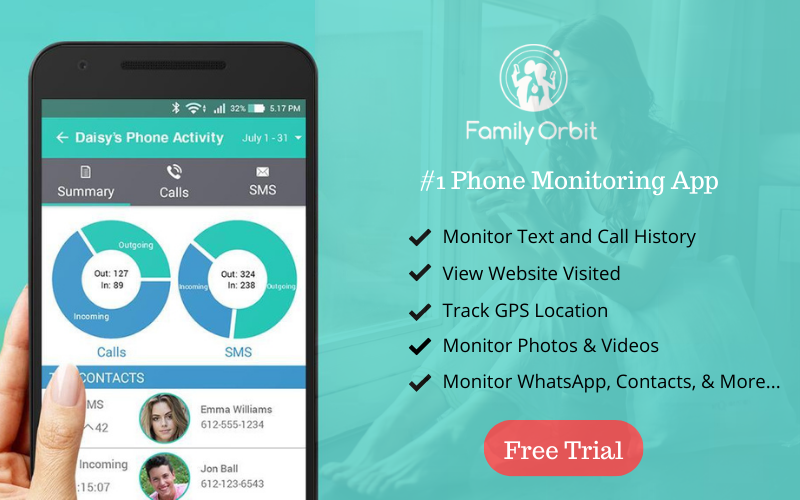 There are no genuine phone tracker apps that are entirely free. You may only be given a free trial period as a way to let you better understand the app's many features. A classic example is FamilyOrbit which offers a 7 day free trial period. After this is over, you will be required to pay if you intend to unlock premium features and continue using their service
Best Phone Tracker App Without Permission For Android
Tracking Android devices will require you to download and install the spy app on the target device hence you will need a one-time physical access to get over the red line. Although there is no specific tracker app that solely caters for Android audience, there are a few we listed that you can check out.
Must read: How to hack a phone without touching it
App to track a phone without them knowing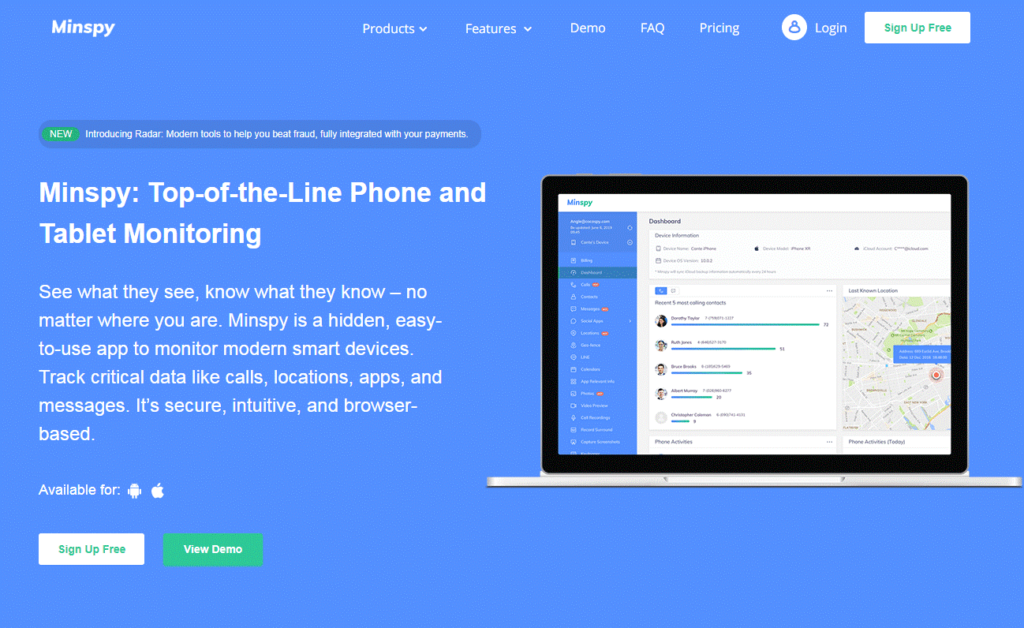 Minspy does a great job of letting you track your target (boyfriend/girlfriend) without them knowing no matter how tech-savvy they may be.
Best Tracker App without Permission for Free
Many applications offer free tracking services although there may be some restrictions. You can try out the Truth spy.