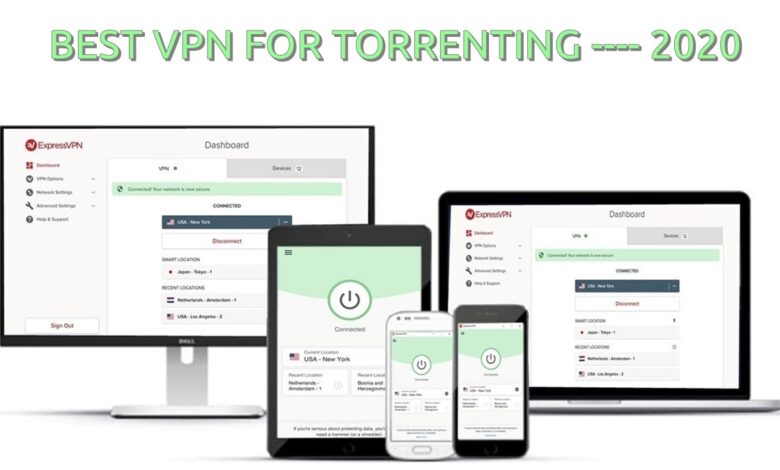 Torrenting is an efficient and optimized means of sharing large files, and is although a pretty straight-forward task, it can have some serious repercussions unless you are using a VPN alongside.
But is VPN the only solution? Technically―yes, but in the vast swarm of VPN providers, it is more than necessary to know how you can be tricked into exposing yourself instead and the fact that the supposed "free" VPNs may in reality contain malware. According to a study, around 283 VPNs were found to contain malware. Now that is indeed pretty horrifying for anyone who wishes to subscribe to a VPN service because not only does it happen to go entirely against the purpose of a VPN but your privacy is also at a legit risk.
This brings us to the heart of the matter: What are the best-available options for a safe, secured and malware-free VPN? Now this is exactly what we shall dig into!
Paid VPNs may often seem pricey―and even overpriced sometimes, but they are single-handedly enough to tackle all your online privacy concerns and what can be more costly then getting your privacy invaded? Consequently, coming back to the point, here are some of the best VPNs that will undoubtedly ease almost all of your concerns:
You can also check some brief comparisons of top VPN providers from here: NordVPN vs Surfshark
1. Surfshark:
Surfshark happens to be the cheapest and one of the most efficient VPN services available. It has got some of the most enticing discount deals that you can avail to cut down on the price even more and is definitely the best VPN for torrenting!
Let's take a look at some of its note-worthy features:
It is well-know to bypass almost all geoblocks so you can easily get an access to BBC iPlayer, Netflix, Hulu, Amazon Prime Video and other such blocked sites.
It is a super-fast and reliable conection with speeds as high as 41 Mbps for downloads and uploads and a ping of 50 ms!
All of its servers allow a P2P sharing and are also optimized for fast torrenting, which makes it a must-have for torrent users.
It has passed the toughest IP and DNS leak tests!
It offers a 256-bit encryption and has a strict no-logs policy.
It also has a kill Switch which prevents any data leaks in case of service malfunction.
Moving on to the next VPN:
2. CyberGhost:
CyberGhost has over 10 million users and provides broad-ranging VPN services.
Let's take a look at what it has got to offer:
It has as many as 7100 servers in over 89+ countries!
Most of its servers support torrents.
It supports up to seven devices simultaneously!
It has automated https redirections that ensure safest connection possible.
It easily blocks ads, trackers and malicious websites.
Its premium version is super pocket-friendly with only $2.75/mo (18-month subscription)
Next in line is also the final VPN in review in this guide:
3. ExpressVPN:
ExpressVPN is undoubtedly the most praised and comprehensive VPN services of all time. It has unmatched features and is so far the best VPN for torrenting and uninterrupted streaming.
They are offering 3 months completely free on an yearly subscription. And what can be more enticing than that?
Here are some of its best features:
It has over 3000 super speed server that work in a whopping 160+ server locations!
It has a Kill Switch which immediately cuts your internet connection when your VPN starts malfunctioning, this keeps your public IP address from leaking.
It has a military-grade encryption.
It has a strict no-logs policy for added security.
It has a super easy-to-use interface and 24/7 live chat support in case of technical troubleshooting.
ExpressVPN is certainly not overpriced and it is so much better to have a good VPN service to prevent privacy invasion than to have regrets later.
It is indeed a tough choice to opt for a VPN that provides extraordinary services within a budget because nothing comes above privacy and security of personal information. We tested some of the best VPNs for torrenting which are not over priced so that you don't have to!