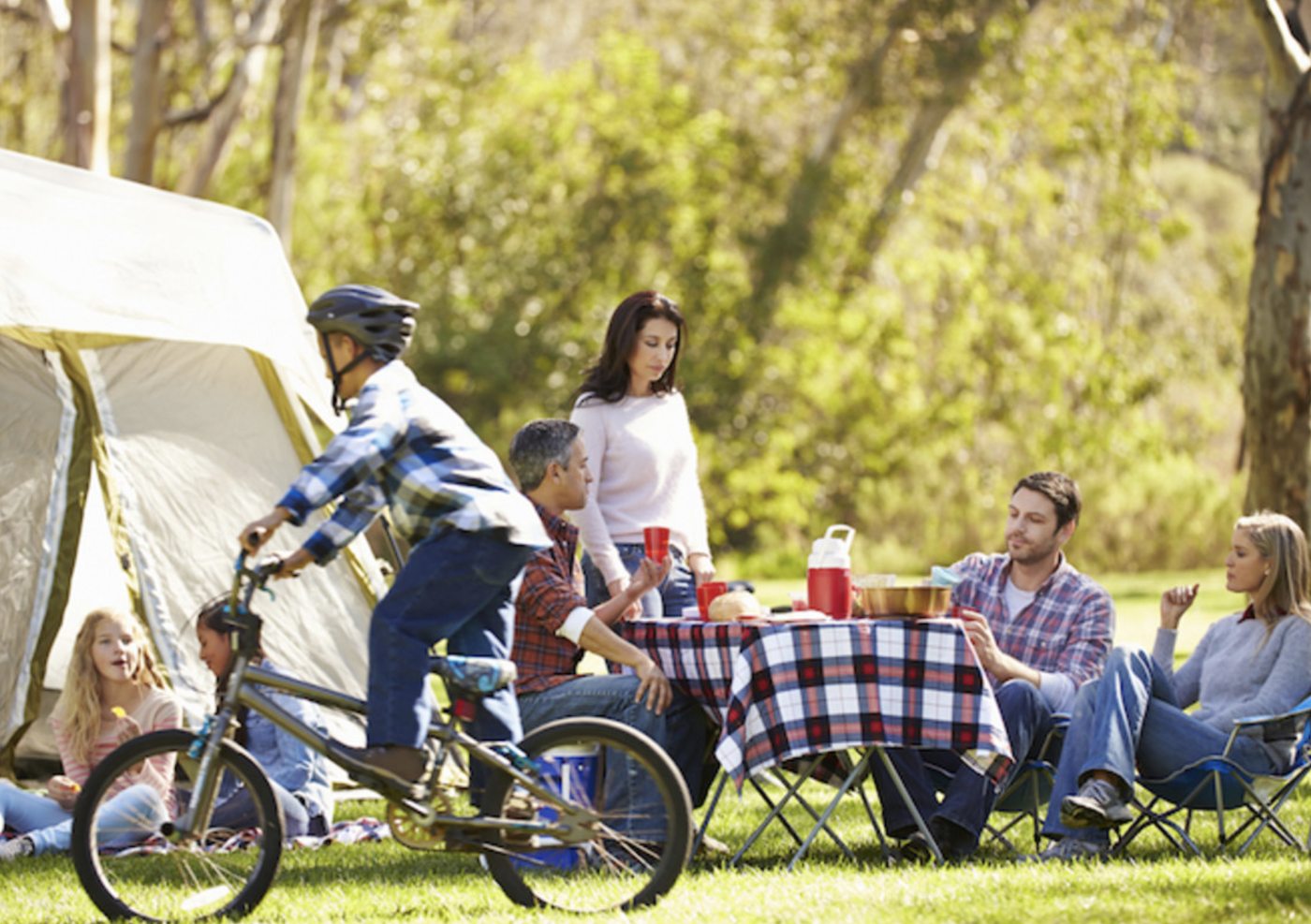 Introduction
While camping is all about leaving for the great outdoors, there's no reason that you can't bring some of your home with you. If you're prone to missing home when you're out, or you want a higher level of comfort, then there are ways you can make your camp feel more like the house you know and love.
Here we're talking about the changes you can make so your camp feels more like home. Our tips vary, so use the ones that appeal to you the most. For example, some people consider homeliness as a comfy, enclosed indoor space, which you can get with small camper trailers. For others, the solution can be much simpler, like a piece of furniture or bedding from your own home.
Take A Rug
While simple, you can take a rug with you when camping. Rugs have historically been a sign of welcoming and homeliness, both of which can make a camping space feel more lived-in. You can't just grab any rug from your home and take it with you, however. You'll need to consider the climate you're camping in. If you're expecting poor weather then purpose-made camping rugs are available. If you're in a trailer or an RV, try keeping a rug from your home inside it when camping, where it'll remind you of home.
Take A Book
This one goes far beyond advice for making your camp more like home, it's great camping advice no matter your planned journey. While we have so many portable technologies we can bring with us to camp, the bookworms among you would do well to take a few books to read. Books are relaxing, engaging, and cost nothing to read, making them perfect for camping. Raid your bookshelf at home and bring some familiar titles with you on your next camping trip.
Take Board Games
Similar to books, board games are great for camping. When there's more than one of you, reading a book isn't a great communal activity for the whole gang to enjoy. This changes with board games and, if game nights at home are a regular occurrence, then it'll remind you of home too! Setting up a board game inside a trailer or RV is simple enough. If you're playing on the ground, you should wipe away any leaves and dirt sediment so that the boards don't get as messy from being on the floor.
Make Some Noise
If you have music playing in your home, it may be a good idea to bring some tunes to your campsite. If you're in an RV or a trailer, this is already very easy. For exterior campsites, you can bring up music on your phone as long as you have the Internet. If you're far out in the sticks, you can download a playlist of music to your phone or handheld device, so you don't need Internet access.
You can even bring a device that plays music using old CDs if you can reliably power it. You can also hone your skills with an instrument of your choice if you play one. Remember that playing music in the wild can draw unwanted attention, so evaluate the risks of making a lot of noise before you try this.
Make Some Drinks
Staying hydrated on the trail is important but you can still drink something other than water during a camping trip. You can easily brew coffee at your campsite, even if you don't have an RV. You just need coffee, water, a pot, and a fire. You can even get easily preserved milk and sugar for those who have them with their coffee, too. If your campsite is more sophisticated, you can invest in a small brewing machine to bring with you.
Not everybody drinks coffee, but you do have alternatives. Both hand-cranked and electric blenders are available and can be used to make all kinds of drinks. If you can bring fruit and store it in a cooler so it doesn't perish, you can make smoothies with these machines for a sweet, homely treat.
Along with making drinks, you can bring some familiar cups to drink them with too. Most households have a uniform set of glasses and/or mugs that you're very familiar with by now. If that's the case, drinking from the same cups will definitely make your camping experience feel more homely. Just be careful out there, glass and ceramic can easily break if you drop them.