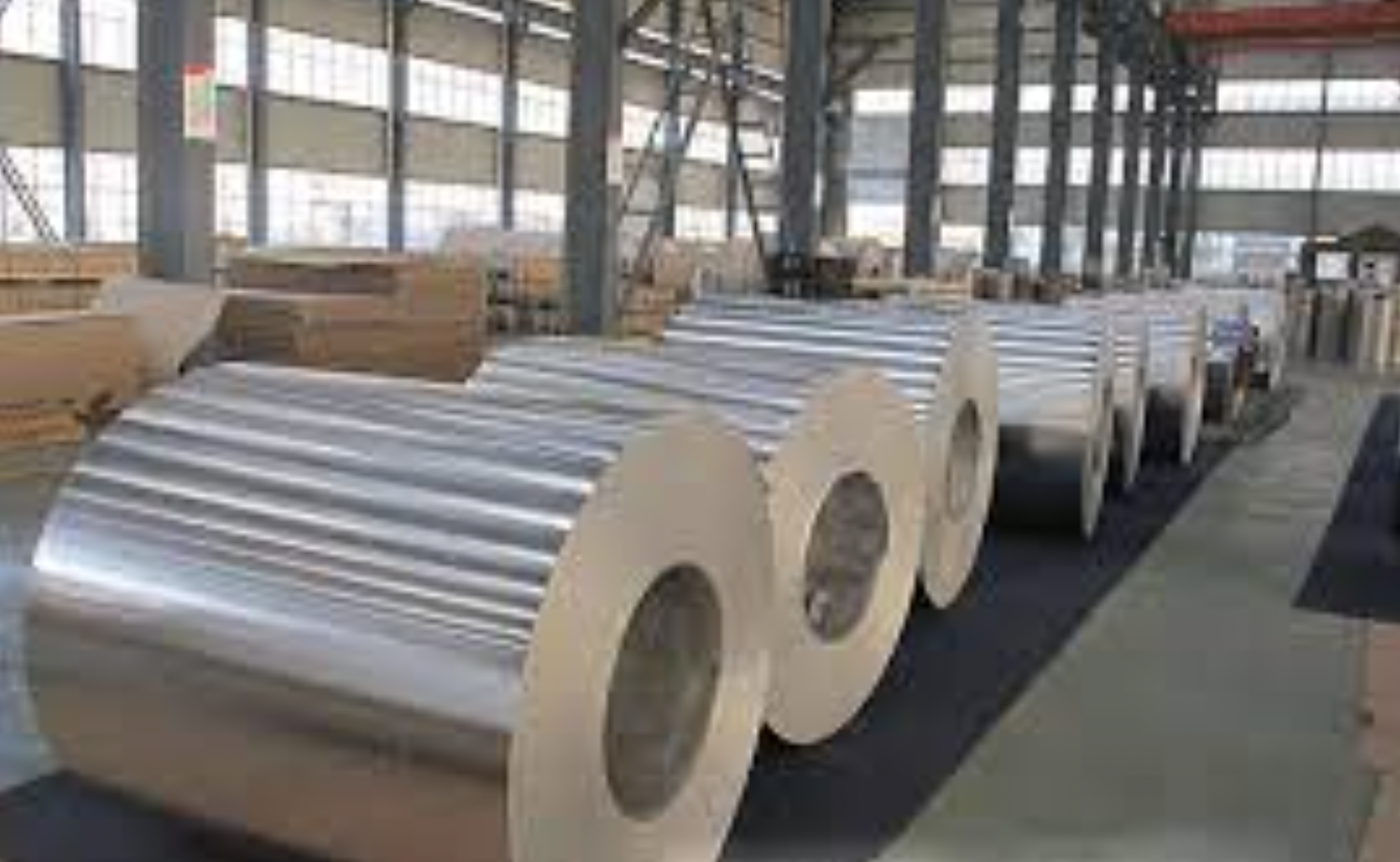 The market for materials like hot-rolled strips continues to increase in various industries. New and old mills must tackle this issue to stay competitive. Steel manufacture relies heavily on the processing and the production of the hot strip. Mills demand maximum productivity, availability, geometrical accuracy, and the capability to achieve optimum material quality because about 50 percent of most steel manufactured is hot-rolled to strips.
Strip Mill (Hot)
A hot strip mill's primary function is to reheat massive steel slabs in the form of thin sheets of varied thicknesses and dimensions. The enormous steel slab is rolled on multiple mill supports powered by large motors. After passing through coilers, the rolled layers or sheets are moved onwards to the subsequent operation in the facility. From beginning to finish, the steel content goes through multiple treatments at every stage, which are the essential characteristics of such a hot strip factory. Even though conventional strip mills possessed limited capabilities, modernization has resulted in numerous adjustments to fulfill market requirements.
Main characteristics
Pusher furnaces were used in vintage hot strip factories. Modern walking beam ovens have superseded pusher design furnaces, which were ineffective in meeting rising production constraints. They are fully mechanized and competent in evenly distributing heat. It has a smooth, bump-free appearance and can accept various cold and hot steel plates and slabs. They can raise output rates by up to 25% over average. The heat processing within the reheat boiler causes the steel plates and slabs to start picking up oxidized iron bits. The iron coating is removed from this slab during the following descaling process. Having four spray heads, the descaler represents a closed system. These nozzles efficiently spray water. These headers use high-pressure water to eliminate the oxidized iron layer from the slab. This steel slab goes through the roughing operation, which involves six different rolling mill units. The steel keeps spreading widthwise as the thickness gauges. To circumvent this, edgers are utilized. Edgers give the stretch and rolled steel sheet a consistent width. Unlike traditional edgers, this slab measurement press produces steel sheeting with a superior surface quality quickly and accurately. Another descaling procedure eliminates the oxidized iron particles formed upon these steel surfaces. The margins of the steel strips are trimmed using two stainless steel drums featuring shear blades running the length of their bodies. Threading issues may arise as a result of unfinished corners. The sharp edges of the transported steel bars are smoothed out throughout the cropping mechanism. Six mechanized finishing machines are used during the finishing procedure. The imported steel bar is re-rolled throughout all six finishing engines simultaneously to minimize the width and the thickness to the client's specifications. This same steel bar is passed through the polishing machine at a predetermined temperature. The automation system adjusts the finishing machine's velocity depending on the temperature measurement corresponding to which the bar will cool before moving upon the subsequent stage. The laminar conditioning network, which is computerized, cools the wrapped hot steel. Every steel bar is sprayed with chilled water from various spray heads. The automatic system calculates the appropriate temperature, volume of water, and quantity of sprays for chilling. Alongside the rolling mill as well as the finishing mill come coilers. The transported steel bar is rolled and formed into coils. The temperature likewise reduces whenever the steel bar travels across such circuits and waves. These are the significant characteristics of a sophisticated hot strip machine that improves quality and output. This ultimately allows for processing flexibility and low maintenance or energy usage.
Plates
Plates can be rolled using heavy slabs provided via a slabbing machine or consistent caster, or they can be moved straight from just an ingot. The slab, ingot mass, and rolling-mill size dictate these three parameters. The most significant mills typically roll plates with a thickness of 200 millimeters, a width of 16.5 feet, and a length of 115 feet. Merely a few samples with similar characteristics and quality criteria are occasionally ordered. The slabs are heated to around 2280°F in typical mills' two uninterrupted broadside walk-through or push-through furnaces. High-pressure water jets thoroughly clean the slabs preceding rolling. Two batch-type burners are occasionally employed for warming odd-sized, particularly additional slabs plus ingots. The majority of plate factories feature machines with vertical edge rollers. Large mill operation and backup wraps comprise diameters from 3.9 to 7.8 feet, correspondingly having roll face lengths of approximately 20 feet. Each 8,000-kilowatt engine drives its rolls, which have a potential combined rolling strength of 11000 US tons. Most mills feature hydraulic roll modification, which sends the roll tension to a specialized software computer that analyzes this information and additional rolling factors like temperature or plate thickness to manage the rolling operation using a mathematical framework. This technology allows for adjusting geometry, smoothness, plan morphology, yield, physical qualities, profile, and the rolling of large workpieces with fantastic precision. Certain plants may potentially roll plates that have been tapered and otherwise stepped in thickness. Some facilities employ two rolling machines, a roughing stand, and a finishing stand to enhance the surface condition and maximize productivity. Sophisticated plate mills additionally feature sophisticated leveling, conditioning, border shearing/machining, heat-treating, and branding gear.
A plate mill manufactures steel plates ranging from a few tenths of inches to several inches by rolling warmed slabs. Metal sheets are employed in applications that need high quality or strength, notably shipbuilding, bridge engineering, civil architecture, manufacturing machinery, and offshore constructions. Global Gauge provides plate mills with electric machinery, including power supplies, drive technologies, automation, and operational technologies. All of these items were founded on vast mill expertise. Global Gauge also offers sensor inspection to ensure the steel plate's excellent quality or reliability.
Plan for a steel plating plant:
Milling Set-Up Computation (MSUC): While rolling a specific item, this function estimates procedure regulator connections and gains. It uses complex physics modeling, configurable pass sequencing, and a pattern learning mechanism to optimize product excellence.
At every edger, the Automatic Width Control (AWC) could be used to offer in-bar width management and improve width precision by regulating the role disparity.
The Automatic Gauge Control (AGC) is a locked loop control mechanism that regulates thickness at the rolling machine stand's output to improve thickness uniformity.
Control of the crown or flatness: This operation changes the shifting capacity and bending strength to adjust the crowning and smoothness to the desired level.
TCR (Temperature Controlled Rolling) offers a unique mill arrangement that incorporates time limitations. Steel rolling is done by managing the temperature (actual or predicted) to obtain specific final product qualities with numerous metal sheets in succession at the appropriate time.
Strip Mill (Cold)
Cold rolling involves a high-speed distortion procedure that keeps the temperature underneath the crystallization point. The volume variation happens in the rolling position (with little distortion in the transverse orientation) where having a strip at ambient temperature, underneath the recrystallization air temperature enhances durability by stiffening the substance and improving strip polishing or tolerances.
In the instance of carbon metallic materials, cold rolling begins with hot-rolled and pickled coils, resulting in thicknesses that vary depending on the kind of steel with reductions ranging from 30% of the overall thicknesses to 90% in total. Cold rolling mills that can be continuous, tandem (made of up to 5 or 6 distinct stands), or reversible (where the ultimate thickness is accomplished in successive runs) can achieve these values.
Agricultural tools, automobiles, containers, electric vehicles, domestic appliances, household utilities, and metallurgy employ cold-rolled particular carbon steel in rolls or sheets. Following cold rolling, the product can be processed in a few ways. Super hard steel is cold-rolled steel that has not been annealed and has moderate ductility. It necessitates annealing or galvanizing at a later phase before usage. Annealing is thermal treatment in which the cold-rolled steel regains its ductility, enabling cold shaping or cold drafting. Black plate coiling is an annealed substance that is used as a basis for tinned or chrome-plated items.
A cold milling machine uses cooling oil to roll coils of treated steel at room temperature. Steel, alloy steels, stainless steel, aluminum, aluminum foil, and copper are all produced in this cold mill. There have been numerous varieties of mills with flatness management operations. Global Gauge offers electronic equipment for cold mills, including power supplies, drive systems, automation, and process technologies based on vast mill experience.
The Cold Mill's Primary Functions
Controlling the crown, flatness with edge drop: Crown, curvature, and edge drop management use flatness and edge sensors data to detect and rectify delivery stand adjustments, ensuring strip flatness and quality.
Automatic Gauge Control (AGC): Automatic Gage Control uses information by one or perhaps more gauge and speed detectors to regulate strip thickness accurately, employing stand roll pressures and speeds. Feed forth AGC, Feedback control AGC, and Mass Flow Management are three common control types.
Compensation for Roll Eccentricity (ECC): Backup roll inconsistencies are reduced using the Eccentricity Compensation Regulation. ECC uses template recognition technologies to compensate for roll eccentricities to adjust the gap position.
Controlling Tension: Tension control optimizes strip tension between supports, pay-off reels, and tension reels to create an excellent product.
Fly Gauge Change (FGC): The control activities needed to transfer through one strip width to another smoothly are performed by Flying Gauge Change. These product gauge modifications are usually made at welding or a cut position between two orders' coils.
Cold-Mill Set-Up (CSU): Cold mill setup determines operational regulator references and benefits for rolling a particular product. Speeds, pressures, forces, and depth settings are among the considerations. To generate quality output, process standards are tuned to deliver power, strength, and stress dispersion in between stands.
Coating
A coating line is a single series of operations in a coating process that consists of one or more Coating Weight Gauges applicators and other accompanying flash-off sections, dry regions, and ovens where one or more external coatings are deposited, dried, or cured. The Coating System is used to cover sheets using organic paint. The coated sheet provides good printing, shaping, corrosion tolerance, and decorating characteristics while maintaining great material strength properties. Coating sheets having high grade and multi-function have recently been developed and sheets with excellent corrosion protection, compressibility, fingerprint resistance, or microbiological resistance will occupy a market share.
Global Gauge's coating gauging lines meet the increasing requirement for pre-coated panels by providing high throughput prices and excellent product consistency. Such lines paint HR, CR, and galvanized steel using a range of coatings in an infinite array of colors, designs, and textures and could be provided as stand-alone systems or in conjunction with in-line galvanizing. Coatings are applied uniformly to both surfaces of the strip utilizing roll coating equipment, which could be coated with an identical or different variety of layers at the given time. Discrete coaters with quick color change and two ovens are the most common layout, allowing optimum flexibility in spraying single or multiple coatings on each panel surface. Global Gauge technology consists of high adaptability for processing diverse strip diameters/coating formulations, accurate coating thickness, specific construction & management of curing furnaces for maximum reliability, excellent quality, and better environmental options.