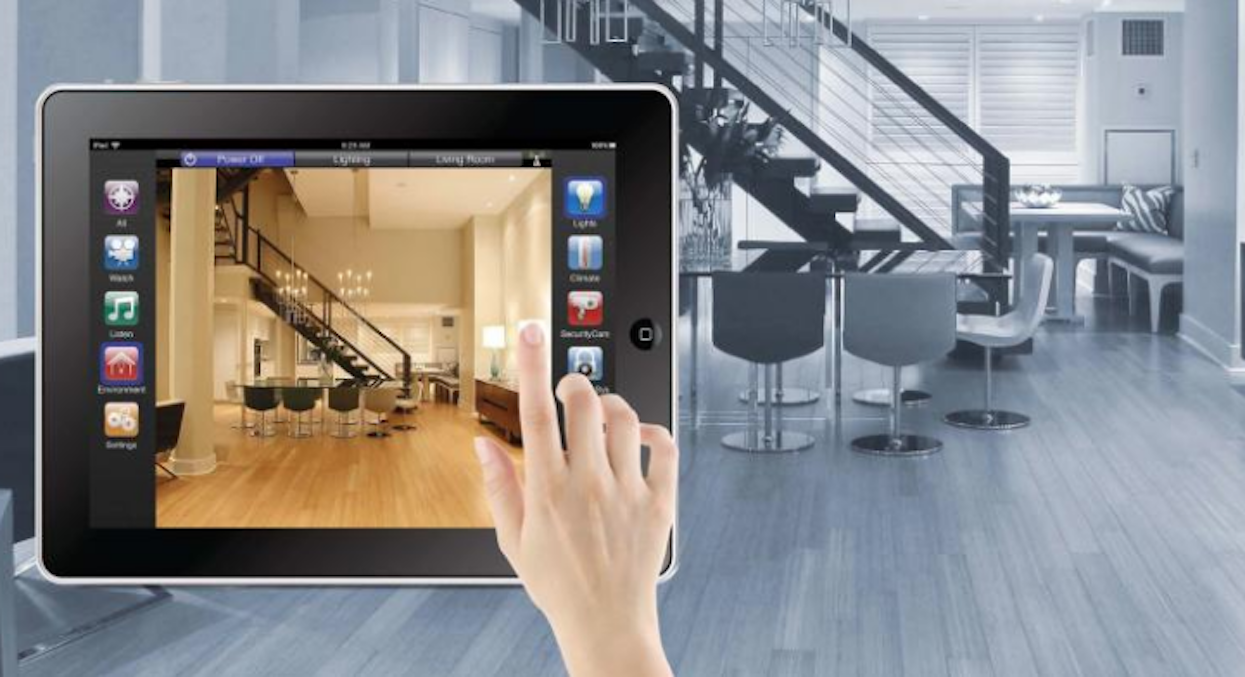 Everything in our lives is getting smarter. From our phones, watches—to even our vacuum cleaners—smart, digital technology has revolutionized the world and the way we experience it. Isn't it time your home caught up to this revolution?
There are many different ways to incorporate smart technology into your home. Complete systems like the advanced Control4 system can fully integrate everything, including security, entertainment, and smart blinds and shades, as one easy-to-control unit in your home. If you're not looking for that level of smart home tech, many homeowners choose from a host of smart home devices, like smart refrigerators, vacuums, entertainment systems, smart plugs, or Amazon and Google devices. There's no one way to modernize your home.
To help you better understand what smart home technology can do for you and your home, we're taking a closer look at two of the top home automation systems, Control4 and Savant Home Automation, to see what they offer and how they stack up to one another. By understanding the features of each system, you can make a better decision to determine what type of smart home tech will fit you.
WHAT IS SMART HOME TECHNOLOGY?
Somewhat of a blanket term, smart home technology refers to any home device or feature that is capable of automation, remote control, or communication via digital technology. This can range from something as simple as a smart vacuum cleaner or be as comprehensive as a complete home automation system like Control4 or Savant.
WHAT CAN CONTROL4 DO FOR MY HOME?
Control4 is a leader in the home automation field. This complete smart home operating system connects all the technology throughout your home and allows you complete control from a central control pad. You can also link up your smart devices with Control4 to access your smart home while you're away.
But what exactly can Control4 do for my home?
1. Smart lighting.
Bring hands-free illumination to your home with Control 4. Their smart lighting system allows you to control every light in your home and even program the timing on your lights. You can also enhance your home security with their novel "Mockupancy" feature that makes it look like you're at home when you're away.
2. Home security.
Control4 allows you to check in on the locks, cameras, and your garage door from anywhere in the world. Simply sync your smart device with your home automation system and you can feel at home even while you're away. You can even set your lights to turn on automatically and receive alerts when someone enters your home.
3. Home theater and entertainment.
Turn your entertainment room into a true home theater with Control4. This system features unmatched audio and visual components to bring your entertainment to life. With the universal remote control, you can access your whole range of entertainment from one control.
4. Universal remote with voice control.
Control your home with the click of a button with the universal remote control. In fact, you don't even need to click a button with Control4's advanced voice control. Simply speak into the remote and access entertainment and your other smart devices.
WHAT CAN SAVANT HOME AUTOMATION DO FOR MY HOME?
Savant Home Automation is one of the most comprehensive smart home technologies available on the market today. Savant lets you integrate all your smart home tech and allows you to effortlessly enjoy entertainment and secure your home.
But what exactly can Savant Home Automation do for my home?
1. Smart shades.
Save money on your electricity bill and improve the privacy of your home with smart shades. These shades and blinds are fully programmable and can even be controlled from your smartphone from miles away.
2. Smart lighting.
When it's time to turn off the lights, it's never been easier than with Savant smart lighting. Control every light in your home from a central keypad or your smart device. You can even dim and adjust your lights to create the perfect atmosphere at home.
3. Entertainment.
Have more fun at home by integrating all your high-tech entertainment devices. Control your smart TV, stereo, and any screen in your home with Savant Home Automation. With your Savant remote control, you can access endless entertainment options that the entire family will love.
4. Home security.
Keep your home and those you care about safe with Savant home security. Access your security cameras from your smartphone to give yourself some peace of mind. You can also control outdoor lighting and access a webcam on your front porch to keep your home secure.
CONTROL4 VS SAVANT HOME AUTOMATION
So, the question still remains: which home automation system is best? Well, the answer isn't so simple because it depends on what you're looking for in a home automation system. This is why it's important to first consult a trusted Control4 or Savant Home Automation dealer. These experts can help you assess your options, determine your needs, and select the perfect smart home tech for you and your family.
Additionally, many of these home automation systems are fully customizable. What does this mean for you? It means that you can select only the features and smart devices that you want, making these systems ideal for practically any size home or living situation. Consulting a team of experts, like APEX Audio Video, should be your first move toward bringing your home into the 21st century.
CONCLUSION – CONTROL4 VS SAVANT HOME AUTOMATION
Your home is a special place, your sanctuary, a place to sit back, relax, and spend time with those you care about. With the recent advances and popularity of smart home technology, it's now easier than ever (and more fun) to enjoy your time at home.
Complete home operating systems like Savant home automation or Control4 allow you to integrate all the smart devices in your home so you can effortlessly access your devices and entertainment. With smart shades, smart lighting, advanced security features, and easy-to-use control pads and remotes, your home will be smarter than ever.