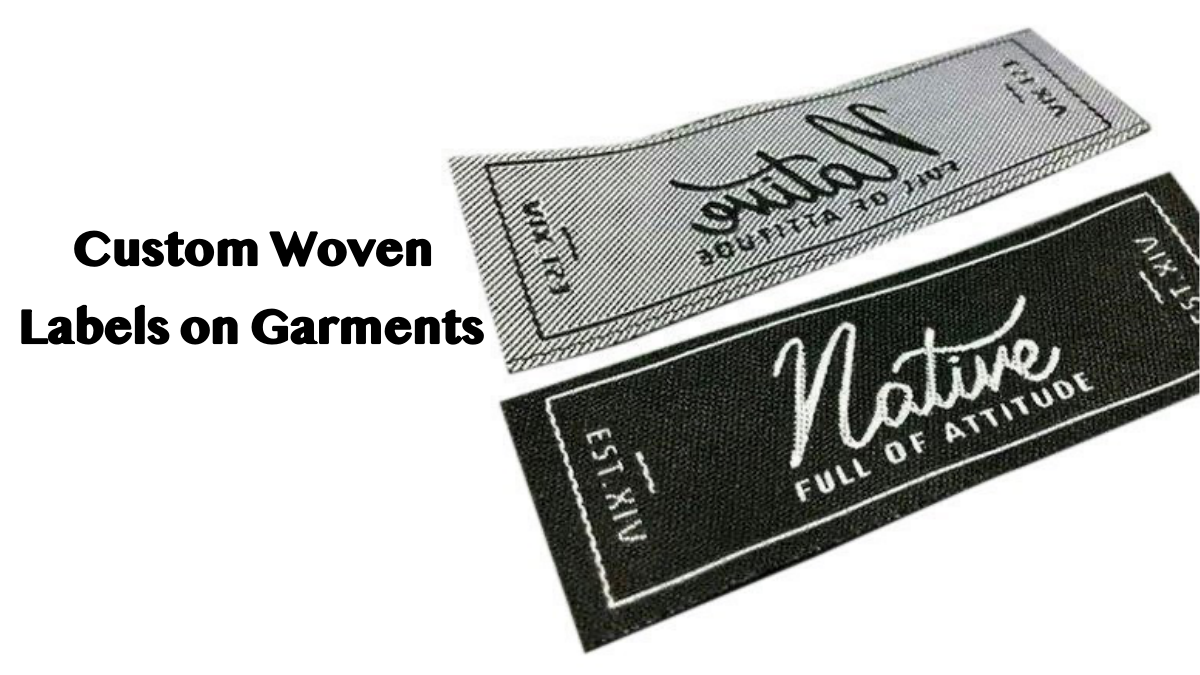 Introduction
You are excited about your garment brand, and you have all the designs ready. The production phase is also nearing the end. Now, all you need are some custom woven labels for your garments. Nevertheless, the real question is, how are you going to make it or design it? You will have all your answers in this very article. So without wasting any time, let us have a look at what awaits.
Design Your Own Woven Label Online
The best way to get your custom woven labels is to design them yourself. Yes, you heard that right, and it is quite possible. There are a lot of online sites where you can design your labels for your garments. However, not all sites provide a good experience besides superlabelstore.com. At Superlabelstore, you can design your labels with their extremely efficient tools. You get to choose everything about the label, from the color to the form and font to the frame. With a one-of-a-kind, custom weaved clothing label, you can announce to the world that you designed the garment or product and give it the recognition it deserves. You can order small or big numbers of your custom-designed organic woven labels. Since you will be designing them yourself, there won't stand any chance of you not liking them.
Why Superlabelstore?
Everyone has their own ideas on what constitutes high-quality bespoke clothes labels and tags. One may like a simple, minimalistic design, while the other envisions something more complex. Superlabelstore.com has a wide variety of personalized clothing tags in various styles, shapes, and sizes, as well as a variety of other creative possibilities such as a logo label, icon label, or custom neck label. Clothes labels can be designed in a variety of finishes, including midfold or centerfold labels, iron-on labels, sew-on labels, and straight-cut clothing labels. Pick whatever you want.
Superlabelstore makes personalized clothing labels of the highest quality for a variety of outfits. Woven labels are available in various materials, including damask, satin, and cotton. They might complement not only your merchandise but also your company's culture. Their bespoke woven labels are the most elegant and high-quality solution for woven labels. Your clothing labels will survive the entire life of your garment or item thanks to a professional production technique. Because each unique damask label is woven on Jacquard looms with industry-standard 100 percent polyester thread, it has a more professional appearance and feels than printed labels.
Why Should You Order Custom Woven Tags?
For clothing label orders of any size, Superlabelstore is the place to go. You can quickly design labels for everything from personal gifts to online businesses to wholesale orders with a minimal minimum number of custom sewing labels. They have you covered if you need a huge quantity of labels for a wholesale order. You may quickly design your own label or upload an existing design using their simple online label-making tools. Whether you need a personalized clothing label or a care label with all the necessary instructions, their simple tools can help you add the ideal finishing touch to any project in minutes. Creating the best clothing labels that fit your aesthetics and personality has never been easier.