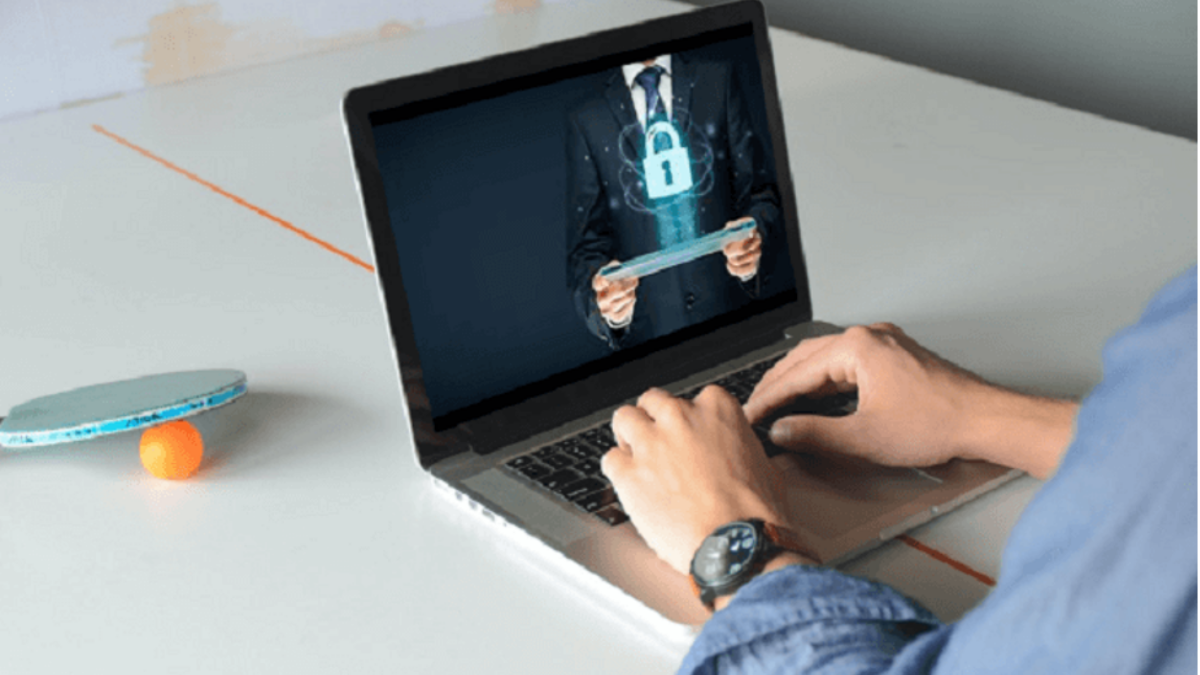 The best thing about the hybrid working world is that it allows employees whether they want to work in their offices or from anywhere. In reality, hybrid working provides a flexible work structure in which some employees perform their duties as remote workers. Similarly, other employees prefer to work in an office environment.
That said, a hybrid working environment needs to be improved drastically from a cybersecurity point of view. This is because remote workers have become an easy target of hackers and other cyber goons due to the coronavirus crisis.
Read this post in detail to know how cybersecurity can be improved in a hybrid world considerably.
Personal or Corporate Devices Must be Protected
As we all live in the COVID-19 era, one size fits for all approach does not work any longer cybersecurity-wise. Additionally, some remote workers are using their personal devices when it comes to performing their official tasks.
Furthermore, some remote employees prefer to use their corporate devices when conducting their official tasks. In this situation, the role of the cybersecurity team comes in handy. Therefore, cybersecurity teams must focus on improving the security postures of personal and corporate devices on a regular basis.
Apart from this, they can start using a premium VPN service like ExpressVPN that offers a free trial. This way, they can effectively improve the online privacy of their employees to a certain extent without any additional cost.
Likewise, they will be in a better position to secure these personal and official devices or systems from various cybersecurity risks like hacking, malware, phishing attacks, etc.
Addressing Employees Risky Behaviors
When you start working as a remote worker or employee, your perspective towards cybersecurity tends to change intentionally or unintentionally. This is where the situation gets tricky because hackers and other cybercriminals just need a single opportunity to make full use of your negligence.
Therefore, cybersecurity teams must provide cybersecurity training to remote employees specifically. By doing so, employees' potentially risky behaviors can be changed for all the right reasons.
In addition, remote workers must be motivated enough to enhance their cyber hygiene practices. For instance, they should begin using different online protection tools like Password Manager, LastPass, Digital Vault, VeraCrypt, BitLocker, Mimecast, IronScales, Phisprotection, etc.
As a result, remote workforces can safeguard their personal and official devices or systems against various cyber threats appropriately.
New Faces, new Challenges
When companies or organizations hire new remote employees, chances of different cybersecurity issues rise to another level. Being an employer, you cannot predict his or her level of understanding regarding cybersecurity perfectly.
Unfortunately, new employees are an easy target of cyber terrorists as they can attack them through different ways such as phishing attacks, social engineering, etc.
In this scenario, organizations or companies must encourage them to go through their official cybersecurity policies in the first place. Besides, there is no harm in introducing them to your cybersecurity experts or teams as they can mutually discuss crucial cybersecurity matters timely.
Secure Official Collaboration or Communication
Due to the coronavirus crisis, mode of communication has changed drastically throughout the world. You have to collaborate with your suppliers, customers, coworkers, and third-parties all the time.
Apart from emailing, companies or businesses have started adopting numerous interactive communication channels like Skype, Zoom, WhatsApp, etc. to improve their collaboration with other entities significantly.
That said, all these new communication channels have become new security challenges since hackers or other unwanted people can access these channels to fulfill their notorious objectives.
Thus, cybersecurity professionals or teams working in companies or organizations need to beef-up their efforts in the right direction cybersecurity-wise.
Remote or Office-Based Employees will Remain the Prime Target of Hackers
Whether employees render their services as remote or office-based workforce, they will be on the hit list of cybercriminals all the time. They will keep coming up with new techniques to deceive them either through phishing attacks or social engineering scams.
In reality, hackers know that they are a single click away from a successful cyber attack. Hence, they keep sending phishing emails to remote or office-based employees regularly.
In this case, remote or office-based employees need to be extra careful when clicking any suspicious link or attachment provided in emails sent by unknown people.
Otherwise, they can jeopardize their privacy and at the same time their organizations or companies might have to pay the price of their negligence.
Wrapping Things Up
Hybrid working environment offers peace of mind to employees as they are allowed to work remotely or in their offices according to their preferences. However, they are prone to various cyber risks because cyber goons including hackers, scammers, identity thieves, and others can target both remote or office-based employees to access sensitive official networks of different companies or organizations without any hassle.
Therefore, companies or organizations must improve their existing cybersecurity practices in the best possible manner to combat numerous security issues like malware, ransomware, hacking, phishing, data theft, etc. appropriately.