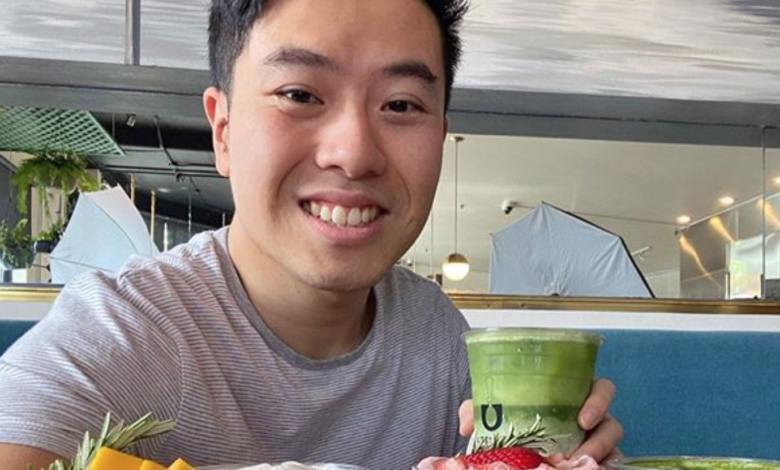 Social media has allowed several people to expand their passions and talents into something profitable. The best example are Instagram influencers, but many more have taken advantage of this platform to grow their brand. Food photographers and food bloggers are among them. They have been utilizing social media to share their content and connect with other foodies.
Tim Cheung–a self-proclaimed foodie who is crazy for the newest food hypes–has always been amazed and entertained by food bloggers. He was inspired by Mikey Chen, Matt Stonie, and Mark Wiens. These food bloggers he has been watching for years got him started in this business. He found the way they talked about and interacted with food very captivating and went on to do the same in his unique way. In his journey, he was able to add the years of experience he had in digital marketing and social media marketing.
Besides these role models, five years ago, Cheung was motivated to become a food blogger because he noticed there were not many people talking about the local food scene. He knew plenty of minority-owned spots in the Bay Area that were not getting the attention or the recognition they deserved. From that moment on, the professional food photographer made it his goal to help get the word out on all the quality and tasty mom and pop restaurants in the community.
With every Instagram post, the Bay Area Foodie takes his followers on a journey to discover hidden gems in the Bay Area which may have been overlooked. A lot has changed since he started food blogging because the scene has exploded in recent years and many others are following in his steps. However, he continues to enjoy his job and his passion because he loves to know he is "getting people to try different ethnic foods that they would not have known about if I did not share my experiences with them." He does this by highlighting certain aspects of a dish in order to make it interesting and appealing to people. One trick he has is adding an element of action to his work by pouring syrups, making an egg yolk ooze, or squeezing a lime.
When exploring hidden gems, Tim makes sure to follow food trends. These are more newsworthy and will attract a larger amount of people to his content and to the food spot. It was like this he discovered some of his favorite Bay Area spots like La Taqueria in San Francisco, Ramen Nagi in San Jose, U: Dessert Story, and Teahut also in San Francisco. Exploring all these new places makes his job fun and he avoids feeling as if it were just another chore or losing interest in what he does for a living.
Tim Cheung started his career as a hobby with only the camera on his phone. He learned to be consistent and gained the knowledge and experience he needed to become a professional. This allowed him to expand his brand and become a food photographer for multiple top restaurants in San Francisco. The rest of the time he spends it taking his over 124K Instagram followers on different journeys to discover hidden gems in the Bay Area.