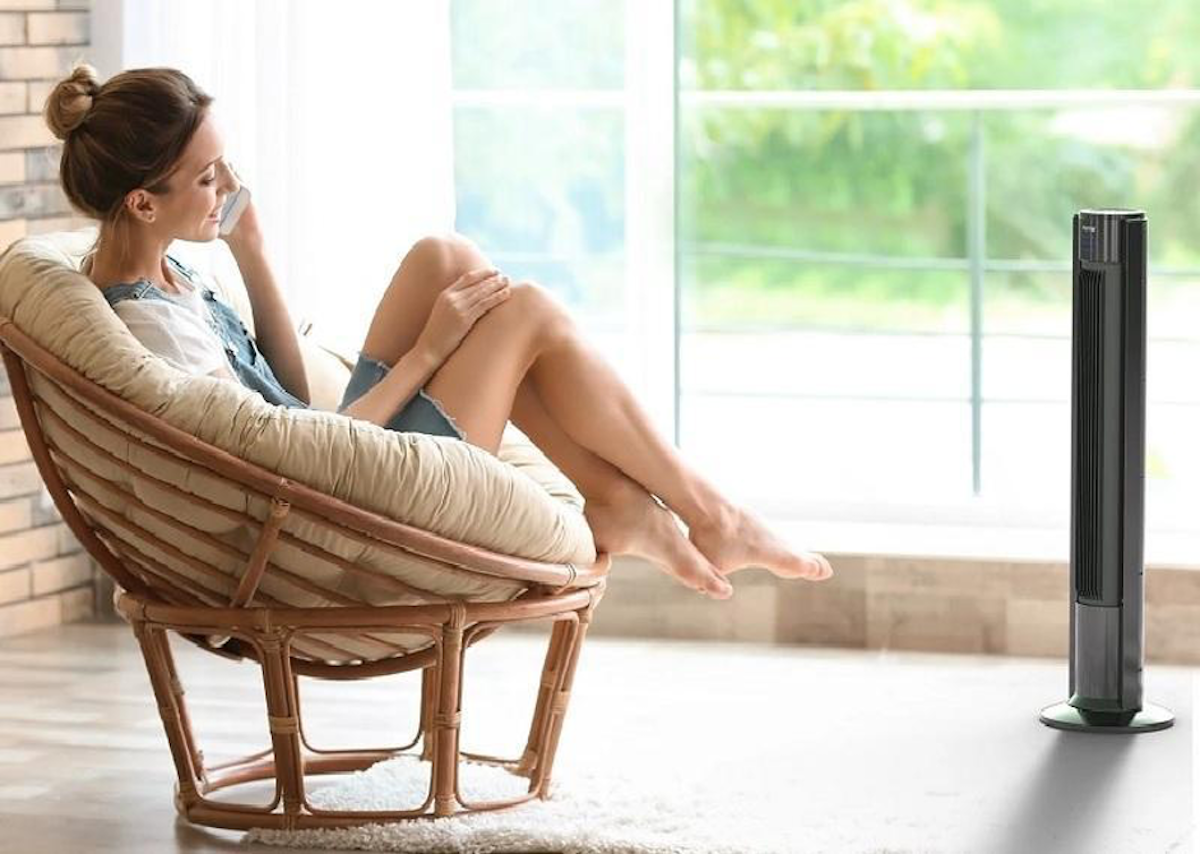 As the global temperature continues to rise, especially in major metropolitan areas where multiple people reside, with high traffic, there is a growing demand for oscillating tower fans.
According to experts and industry figures[1], the increase in temperature globally has impacted population health. Because of these developments, people have turned to oscillating tower fans to counter the drastic weather change. Some famous brands that have taken charge of the oscillating tower fan market are Dreo, Lasko, Dyson, and Honeywell.

To know which oscillating tower fan is ideal for your home or office, we've compared popular oscillating tower fan brands; Dreo and Lasko.
Popular Brands 2022: Dreo and Lasko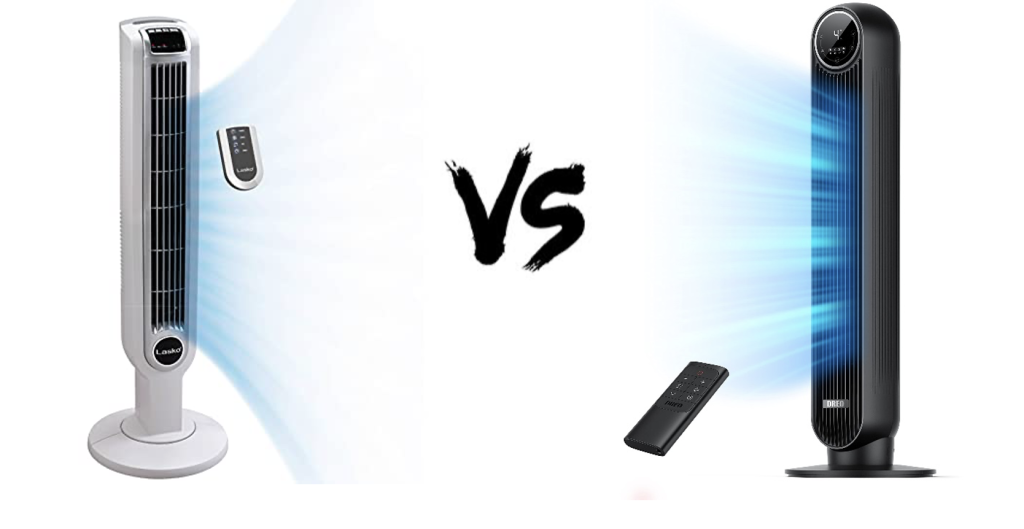 Dreo and Lasko are common names when considering brands with a stake in oscillating tower fans. Both have grown exponentially since their inception. They have become some of the most popular brands in the industry, especially among consumers looking for a high-quality product at an affordable price.
. The  Dreo Oscillating Tower Fan of the Year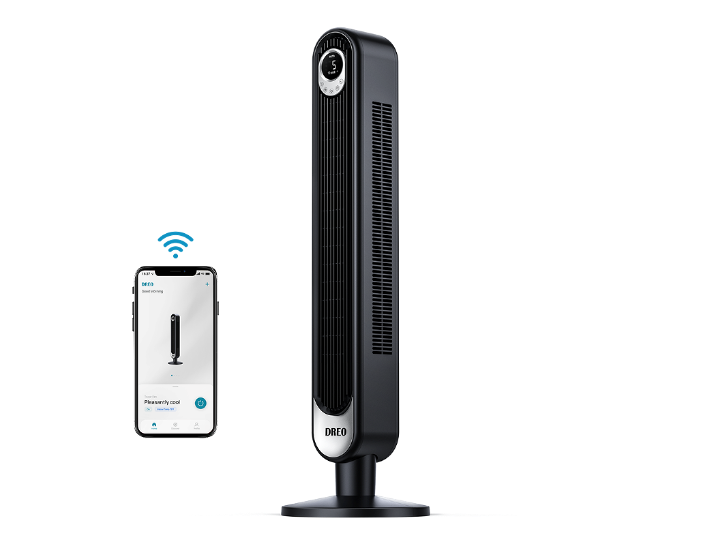 The oscillating tower fan is the best-selling product. It provides a decent cooling solution at an affordable rate under $100 with some of the best features. This Dreo oscillating tower fan has six-speed settings, a 12hour timer, remote control, and a smart and standard type. The airflow is adjustable, so you can get a more concentrated breeze or spread it out to cool down a room.
The Dreo oscillating tower fan is easy to assemble, with simple instructions and all necessary tools included in the box. Once assembled, it can be moved around quickly thanks to its lightweight design. The Dreo 42-inch-high velocity oscillating tower fan is quiet enough for use in any part of the home without disturbing others at 34dB.
. The Best Lasko Oscillating Tower Fan of the Year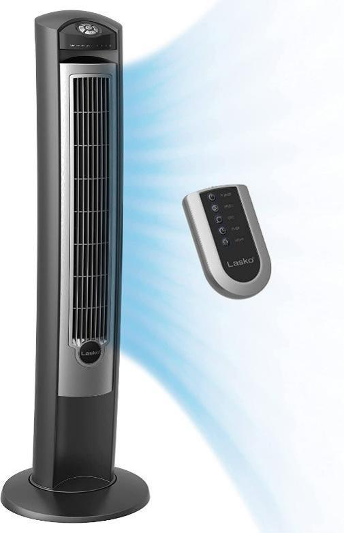 The Alexa-enabled oscillating tower fan is one of Lasko's best-selling products. It is simple to use with four refreshing speeds, an 8-hour timer, two settings (oscillation and ionizer), and an easy-to-use remote control that can be placed on top of the fan or hung from a convenient holder.
The remote also features an integrated timer, which allows you to set your desired sleep setting between 30 minutes and 7.5 hours. It can be placed in large rooms where you need more coverage than your typical table or floor model. It also features a broad base for added stability.
Dreo vs. Lasko: The Comparison
While both oscillating tower fan brands offer robust cooling solutions for the home and workplace, there are critical areas in which they are similar and others where they differ, and this could ultimately impact your purchase decision. Here is a summary of some of their best-selling products.
| | | |
| --- | --- | --- |
| | Dreo 42″ High-Velocity Oscillating Tower Fan | Lasko Alexa-Enabled Oscillating Tower Fan |
| Price | $99.99 | $ 87.22 |
| Air Flow | Quiet Air-duct Design | n.a |
| Fan Speeds | 6 speeds, 4 modes | 4 speeds |
| Noise (dB) | 34-48 dB | n.a |
| Degree of Oscillation | 90 degrees | Widespread Oscillation |
| Power Usage | 50 Watts | n.a |
Dreo and Lasko deliver oscillating tower fans that are easy to use, stylish, yet durable. But they still differ in the following areas;
. Performance
The Dreo has a subtle air-duct design that pairs well with its night setting and can cool a whole room efficiently, thanks to its auto feature. The Lasko can cool a room within minutes. Based on product reviews, the Dreo performs better than the Lasko.
. Design and Ease of Use
Both products are easily assembled and lightweight. Dreo and Lasko also include an easy user manual for consumers to navigate the already easy product.
. Battery
The Lasko does not come with a battery because it uses an AC power source, which the Dreo has, but the Dreo comes with a lithium battery in the packaging.
. Price
The Lasko costs more than the Dreo on Amazon. However, consumers are paying extra for the Alexa-enabled version of the Lasko. Even when we compared the standard versions, the Lasko cost more, howbeit it was $10 more.
Where to Start?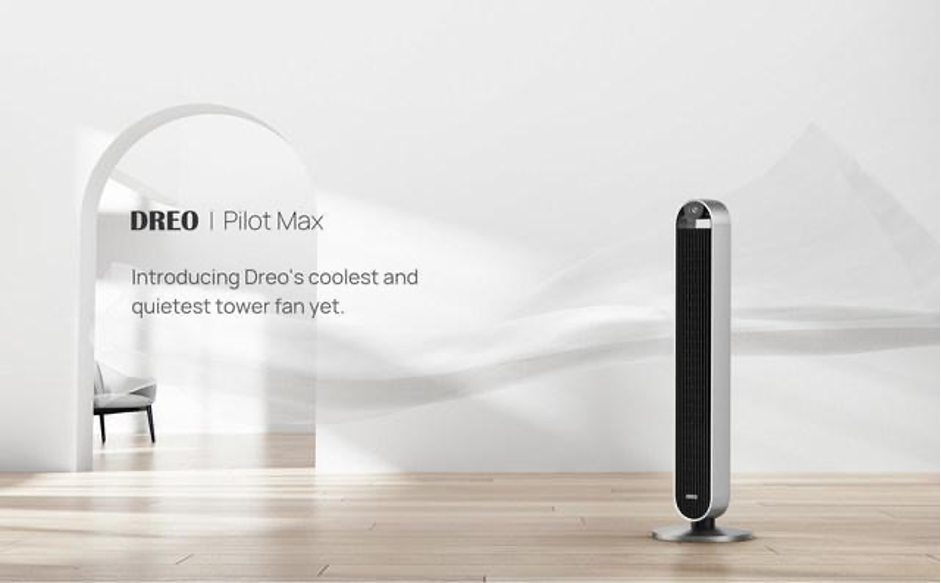 While there may not be much to differentiate both brands in terms of quality, your deciding purchase factor will likely be the price, energy efficiency, and warranty.
But if you love the power of a pedestal fan and the sleek design of an oscillating tower fan, then Dreo oscillating tower fansare what you need. Dreo combines these two elements to create a powerful fan that will fit perfectly in any room in your house.
Dreo products are made with high-quality materials, including an aluminum base, making them lightweight but sturdy. Here is Dreo's new product lineup:
| | | | | | | |
| --- | --- | --- | --- | --- | --- | --- |
| | Price | Air Flow | Fan Speeds | Noise (dB) | Degree of Oscillation | Power Usage |
| Pilot Pro | $109.99 | n/a | 9 Speeds | 25 – 48 dB | 90 degrees | 42W |
| Pilot Pro Max | $149.99 | n/a | 12 Speeds | 25 – 48 dB | 90 degrees | 42W |
| Nomad One | $79.99 | n/a | 4 Speeds | 34 – 48 dB | 90 degrees | 42W |
| 42″ Whole Room Air Circulating Fan | $99.99 | n/a | 6 Speeds | 34 – 48 dB | 90 degrees | 50W |
| 42″ High-Velocity Oscillating Tower Fan | $99.99 | n/a | 6 Speeds | 34 – 48 dB | 90 degrees | 50W |
| 40″ Oscillating Tower Fan | $79.99 | n/a | 4 Speeds | 34 – 48 dB | 90 degrees | 45W |
For more information about how Dreo maximum your home comfort, please visit:
https://www.dreo.com/.