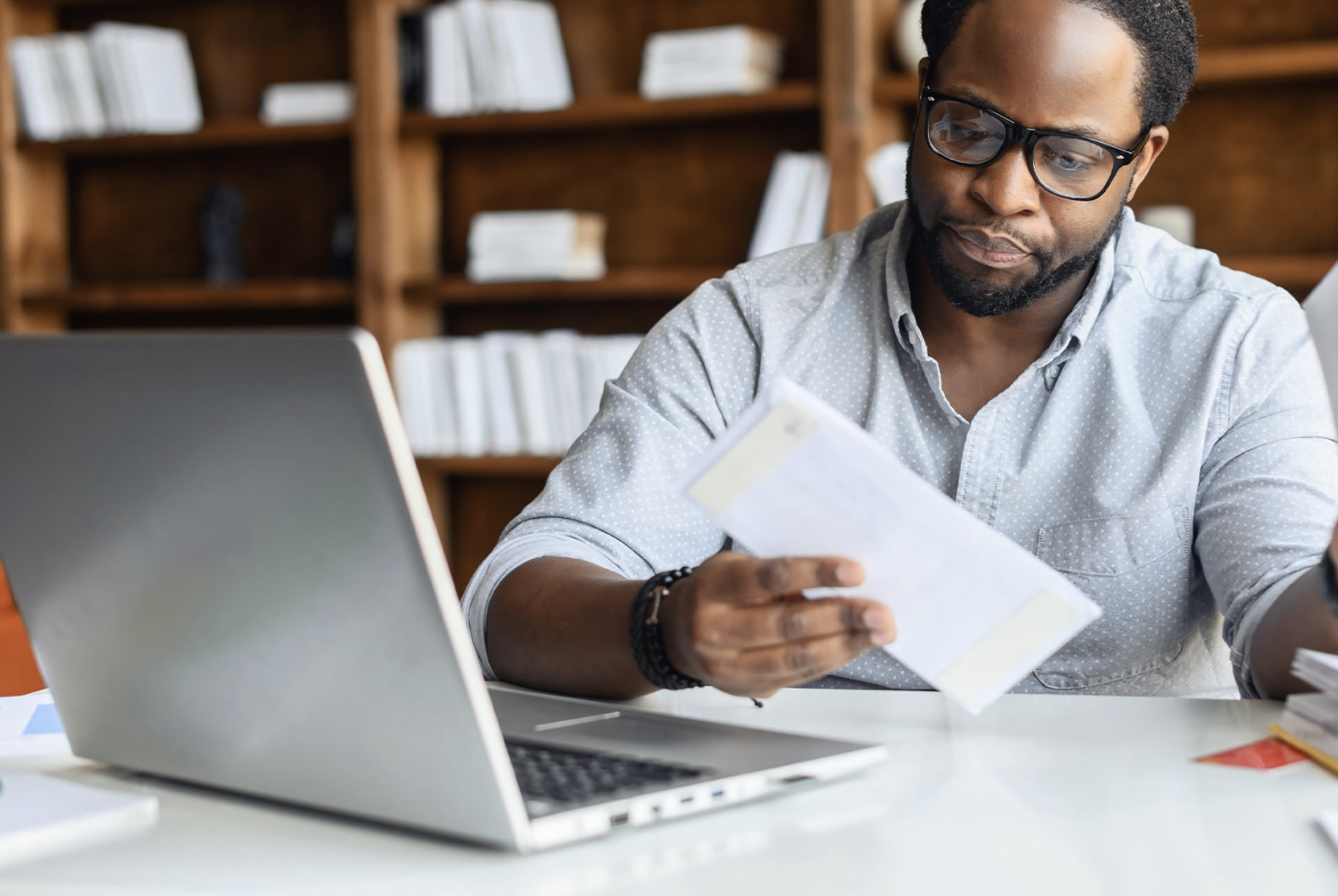 A study by Time and Motion states that it takes over 10.48 minutes to type, print and dispatch a single letter. Now that's only the time investment. Consider the resources and service costs deployed to get your outbound mail going. You see, corporate communications are a reflector of brand value. Therefore, most enterprises go all-in when it comes to putting up with additional hardware and software for the sheer need of consistency.
In contrast, a centralized Hybrid Mail centre takes the benefit of high-speed printers, leased with creasers, envelope stuffers, folders and much more. Everything right from paper stocks and sizes to colours and workflow can be controlled for maximum efficiency. Think bulk mail discounts, reduced IT support and no bottlenecks. From a company's perspective, this essentially translates to better savings and higher profits.
But, the advantages of Hybrid Mail extend way over the apparent productivity. Automated systems are capable of postal code checking for address validation, scheduling prioritization and even a shift to email when needed. Also, the same study we mentioned above proved that the time outlay could be reduced to 5 minutes with Hybrid Mail.
So, let's explore how you can save a majority of your costs – without any intervention.
What is Hybrid Mail?
If you go by the definition, Hybrid Mail is a cost-effective digital mail service, enabling users to send physical mail like invoices, documents, reports, marketing collaterals and more, directly from an Internet-connected computer.
What this means is that users create the content while a third party does all the printing and posting tasks. Given how an external provider is involved, special attention is paid to make the entire process simple to use and extremely secure. Plus, it works equally well for office-based staff and remote employees because neither of them has to leave their desks to get the work done.
Why does Hybrid Mail matter now?
The work from home scenario is a widely accepted norm by now. Businesses have officially embraced a culture where returning to the office is a person's personal choice and nothing more. But, this continuous shuttle between the two workspaces creates a sense of discrepancy.
Imagine one of the workers needs to send an invoice or some marketing collateral rather than send emails that are frankly prone to inbox blindness. The obvious step would be to buy a bunch of printers for each employee and get them delivered to their homes. In short, a ton of capital investment.
Alternatively, if the company stores centralized equipment at the head office, the users working from home shall be imposing on a colleague at the workplace to get the job done. This, again, won't be sustainable in the long run.
Therefore, even the companies with a dedicated mailroom can efficiently profit from Hybrid Mail in terms of potential cost savings, resource concentration and efficiency.
How can your business benefit from Hybrid Mail?
1. Reduced Business Costs
The bottom line is always a major determiner for any business, and why shouldn't it be? Hybrid Mail saves you money that would have been otherwise expended on paper, postage and printing. Going a step further, it also takes the expenses of warehousing, franking and office hardware out of the picture. A Hybrid Mail service consolidates the entire process, ensuring postal discounts and significant economies of scale.
2. Helps the Environment
Being an environmentally sustainable business is probably one of the biggest flexes of the current times. Hybrid Mail amps up this ideology by reducing the organization's carbon footprint. A prominent contributor to pollution, i.e. transportation, is completely dispensed with. With consolidated mailings, the to and fro trips are limited, thus reducing the CO2 emissions. Adding on to this, the provider uses only the paper that's needed by managing the acquisition and storage on the user's behalf.
3. Saves Time and Resources
Replacing manual tasks with an automated system drives instant value to the business. Hybrid Mail takes care of everything after the content generation stage, thus freeing up the staff for other intelligence-intensive work. All you have to do with the service is upload the document and recipient details, and the rest happens on the provider's end. This not only saves valuable time but also lends more control to the operations through order tracking, reporting tools and status checks.
4. Adds to the Accuracy
Since Hybrid Mail is an externally managed service for your company, additional attention is paid to the integrity of the data and information accuracy. Regular cleaning and maintenance of the customer database ensure that the right communications reach the right people at the right time. This further reduces the burden on your support staff, who quite often have to process inquiries from confused customers otherwise. Furthermore, as mentioned earlier, capabilities such as live tracking allow you to stay on top of the mail movement right from the content submission to the delivery.
5. Brand Quality and Consistency
Consistency is the most underrated superpower of corporate communications. With Hybrid Mail, companies can set up their own templates, backgrounds and letterheads, which are used across the business. The result is that all documents are sent in line with the brand identity, giving it a professional outlook and tangible value addition.
Last Thoughts
Hybrid Mail offers a certain sense of flexibility in operations that is difficult to replicate in an in-house setup. With the added control and blend of printed as well as online communications, it gives you the freedom to reach your clients as per their preferences. Thus, making your brand much more consistent, accessible and customer-centric.