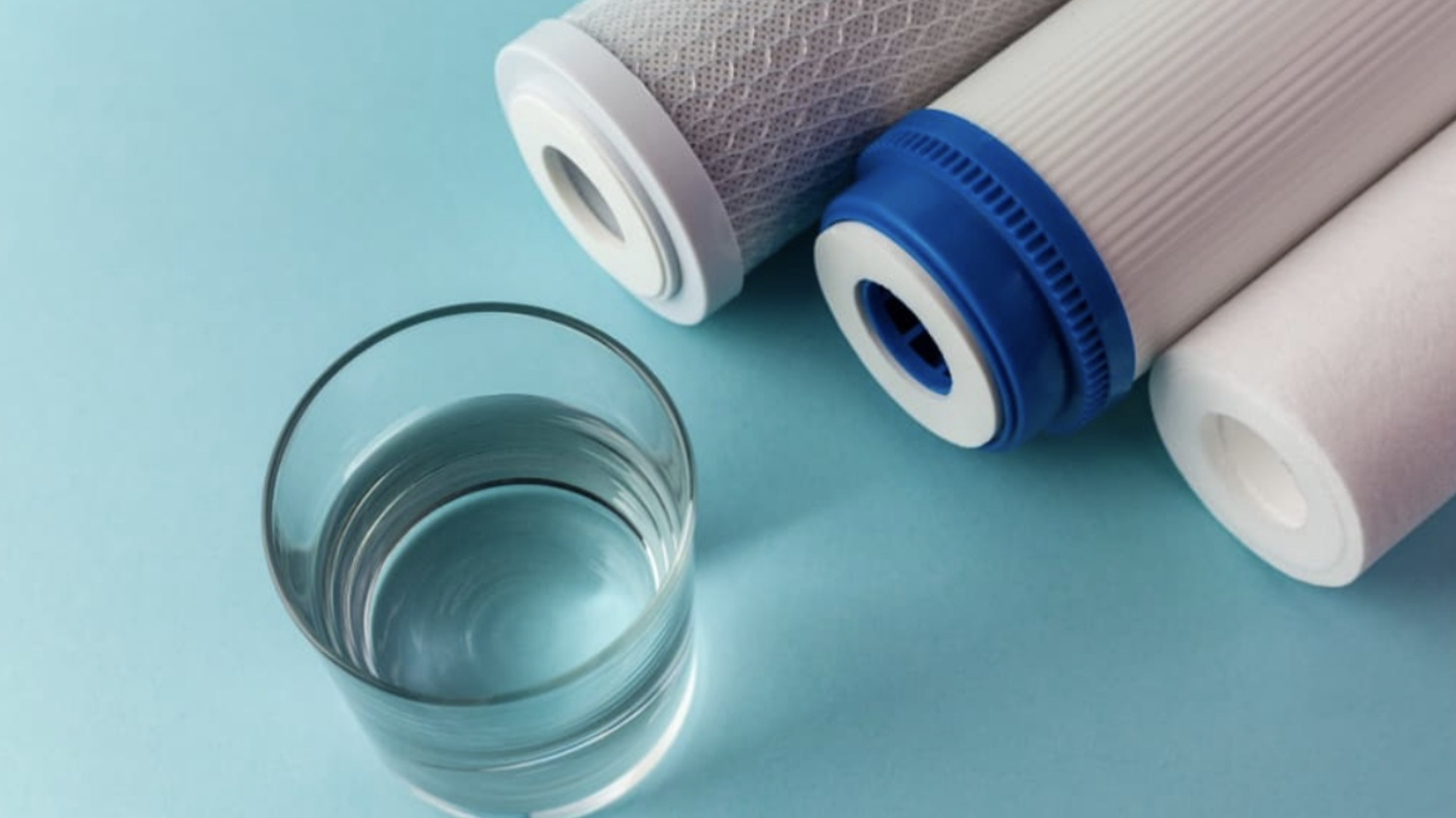 Fluoride is one of the most common chemicals found in water. It has many benefits, including prevention against tooth decay and other dental issues. However, we can't deny that a high level of fluoride may lead to acne problems or even kidney disease!
Eager to learn more?
The Argument Against Fluoride In Water
In the US, fluoride is consciously added to domestic water supplies to make it part of your drinking water. The tap water contains as little as 0.7ppm of the salt. But despite such a small amount, many people reject water fluoridation for good.
That's because, when added to water supplies, it becomes challenging to control fluoride consumption. It is a real problem for kids who may already be taking this substance more than what's recommended.
If you care about this issue and want fluoride-free tap water, we are here to help. In this review, we have assembled some top fluoride water filters available for your use. Moreover, there's a buying guide to assist you in making your best purchase.
Fluoride Water Filters – Buying Guide
Before you invest in a suitable water filter, ask yourself the following questions:
Do I Require an Unlimited Supply of Fluoride Free Water?
If you want to enjoy filtered water without a stop, you may need a fluoride filter that adjusts on your faucet. You can either buy an under sink unit or purchase one that fits over your tap.
Most under sink water filters consume lots of space, so make sure you have enough storage in your kitchen cupboards.
If you're okay with a slow supply of filtered water, you can easily opt for countertop or pitcher filters. They require low maintenance and are also less expensive than under sink systems.
Can I Replace Filters Frequently?
Like any other water filter, fluoride water filters require frequent replacements. However, the life span of every unit varies. Some may last for three months, while others may live for more than a year.
If you buy a filter, make sure its price balances its replacement time. You don't want to invest in an expensive product with a life of only three months.
Do I Want My Water Free of All Contamination?
Your main aim to buy a water filter is to make your water fluoride-free. However, you might want to consider a unit that also removes other contaminants.
For instance, if your tap water shows a high chlorine level, it's a wise idea to buy an NSF-certified fluoride filter that removes chlorine, too.
How Much Can I Invest?
Remember, the best fluoride water filter is one that comfortably meets your budget. Some RO systems may be expensive, but they perform pretty effectively. Moreover, they have a long life span.
If you can afford a costly filter and want to enjoy it for more than a year, an RO system is the best option in our opinion. However, if your pocket doesn't allow a vast investment, buy a faucet filter right now. It may not have a long life, but it's still better than nothing.
Top Best Choices for Fluoride Water Filter
If you have answered these questions, let's move further.
After extensive research, we've curated a list of top fluoride filters for your household. Take a look and see if anyone of these ticks all the right boxes.
Here are the top five fluoride water filters for you:
1. Waterdrop Reverse Osmosis Fluoride Filter
With NSF 372 and 58 certifications, the Waterdrop is a pretty impressive water filtration system. It can eliminate all kinds of contaminants including fluoride. As an under sink unit, the Waterdrop has a compact design and a tankless body, making it perfect for storage space.
Moreover, its bright display tells you the TDS levels and conveys the purity of your filtered water. If your tap water shows a vast amount of fluoride, this unit may help you remove all traces of it.
The downside? The Waterdrop is expensive. Also, like any other RO system, ite wastes a lot of water. If you care about the environment, you may not like the thought of this.
2. Propur Traveler Countertop Water Filter
The Propur Traveler is a gravity water filter system. It can eliminate 95% of fluoride. In addition, it can remove 200 other contaminants in your tap water.
This machine can filter 1.6 gallons of water in a single go. And it's a portable option for a household with two to three people.
With a body of stainless steel, the Propur is also pretty durable. You can safely put it outside thanks to its resilient design. All in all, it can be your best travel companion.
Naturally, this filter has drawbacks, too. The knob on its upper canister snaps off when given a tight lock. Plus, it may be a little expensive for many.
3. Aquasana OptimH2O Reverse Osmosis System
It's a pretty new unit in town but produces remarkable results. The Aquasana OptimH2O works on the reverse osmosis method to eliminate fluoride from water. According to its manufacturer, it can remove a total of 80 harmful contaminants.
The OptimH2O also features advanced remineralization: Reverse osmosis removes all the essential minerals from water. However, this filter adds potassium, calcium and magnesium back into the filtered water. Also, the OptimH2O is pretty easy to install and use.
As for the disadvantages, since it works on reverse osmosis, the system wastes lots of water. Moreover, it has a very lightweight body which you may find too fragile to handle.
4. Waterwise Water Distiller
The Waterwise distiller can generate one gallon of filtered water within three hours by using distillation to eliminate fluoride from tap water.
Distillation is one of the most effective techniques to eradicate fluoride and other contaminants. What's more, unlike water filters, water distillers don't need frequent replacement.
The Waterwise distiller is pretty easy to set up and comes with an automatic shut off feature for your safety. It also has a carbon filter that improves the taste of your water before you take a sip.
This filteris a little pricey. Also, it isn't as portable as many others on the market.
5. Aquagear Water Filter Pitcher
Another NSF-certified water filter. As per the manufacturer, this filter can remove 90.6% of fluoride present in unfiltered water. It also performs well against other impurities.
But, most importantly, the Aguagear pitcher uses recycled materials and is also BPA-free. If you are looking for a filter under budget, this one may be worth a thumbs up.
However, an Aquagear may take a few hours to filter your water. Also, it doesn't generate a large amount of filtered solution at a time.
Uncomfortable About Fluoride? Buy A Water Filter!
If you are not comfortable with fluoride in your tap water, buy a water filter and get rid of it. It's that simple. But before choosing a product, make sure it meets your budget and requirements. Avoid investing in a filter that may need a replacement after every other months.