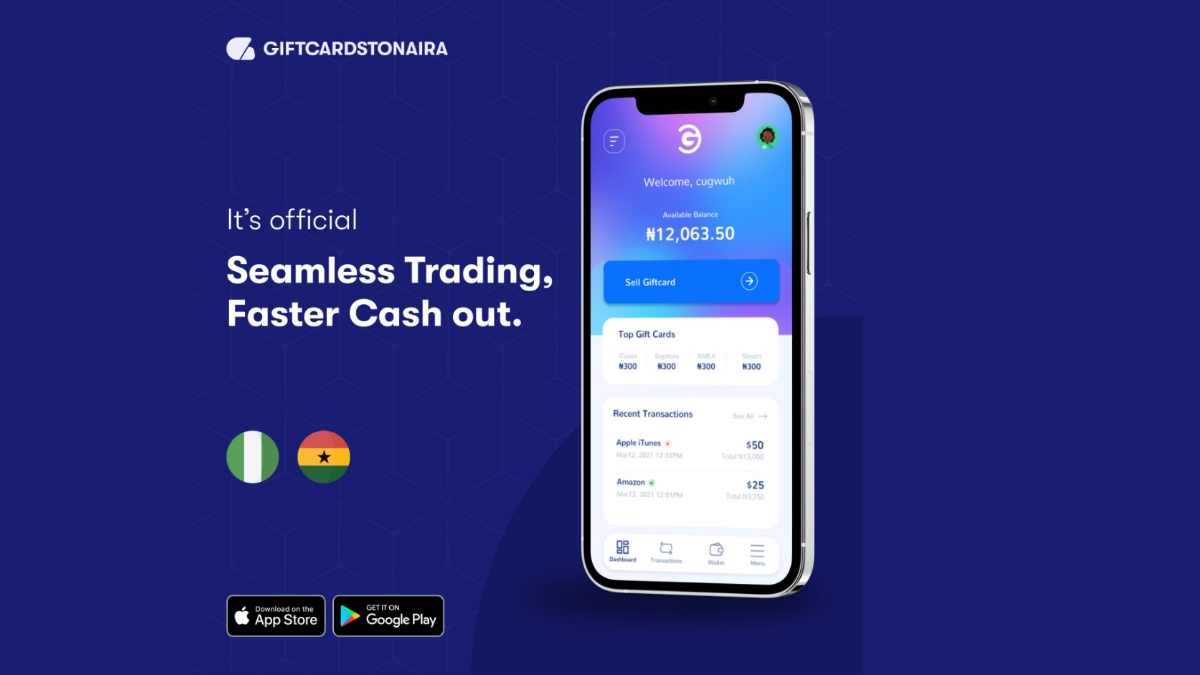 Looking for ways to send Bitcoin safely online? We could have the answer.
Have you ever heard of gift card trading companies? These are a reasonably new idea, and they allow you to cash in on all of those unwanted gift cards your relatives sent you at Christmas or on your birthday that are for stores you hate.
Sounds interesting? Great! You should also know that GiftCardsToNaira are one of the best companies doing this online, in Africa. You can log on, exchange your gift cards for cash, and have a payment in your bank account in as little as 2 minutes. This system has managed to set the GiftCardsToNaira team apart from the competition and identified them as the lead gift certificate trading firm in Africa.
How does Gift Certificate Trading Work?
For those that don't really get how it all works, we thought we would explain how GiftCardsToNaira (and companies like it) work.
These innovative firms buy old, unwanted, unloved gift cards from their users. They buy them for real cash, and they trade them back to their origin stores for a refund. They take a small fee, but you get the majority of the money on the gift card, while retaining the freedom to spend that money in any store you wish.
Using this model of trading gift cards in Africa, you get a payment, they get a payment, and everyone walks away happy. When you do this through GiftCardsToNaira, you can get the best rates, the fastest service, and the biggest smile.
More About GiftCardsToNaira
You can get more for your money when you choose to trade gift cards through this ergonomic platform. GiftCardsToNaira was set up in 2017, giving it a long history of satisfied customers. When you send them your gift card, you know they will pay you in return. There are too many scammers around that won't, so be careful of other firms.
Next, GiftCardsToNaira operates by exchanging your gift cards for a choice in currencies. You can choose Naira, the obvious pay-out option, and receive the payment in your Nigerian or Ghana bank account, or you can choose the second or third options.
The second option is to have your gift cards transferred into Ethereum to be paid out to you. In this case, the money for your gift cards will appear in your Ethereum wallet once claimed.
The third option is to have your gift cards exchanged for Bitcoin, which GiftCardsToNaira offers as a service. This allows bitcoin traders all over the world to send money into and out of Ghana and Nigeria in trade, opening up the crypto market and boosting local economies as it goes.
If you would like to trade some of your own gift cards for Bitcoin, you will have to head to the GiftCardsToNaira home page to start. You can also follow them on Instagram or download the Google or Apple store app which will talk you through everything.
If you're smart, and you know what you're doing, you could use your old gift cards to get yourself on the Bitcoin ladder.