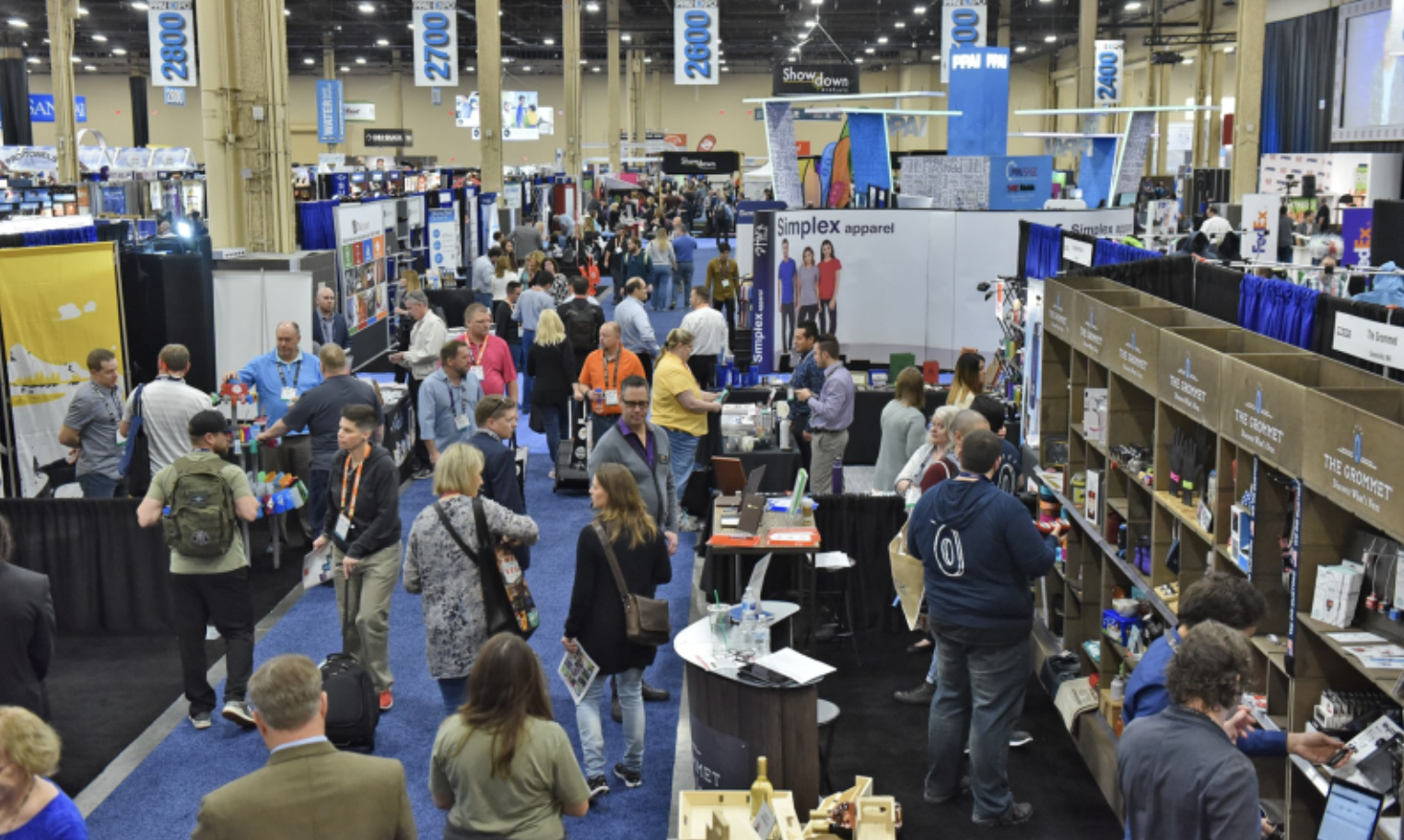 Trade shows are a great way for companies to highlight their products or services to potential customers. They are also wonderful places to network with competitors and collaborators in the industry, and they are a venue for discovering new ideas. While an eye-catching booth layout is essential to draw in attendees, another important aspect of marketing your brand at trade shows is giving out free branded swag. Branded swag is a great way to promote your company and get your name in front of everyone in the venue. So what are some great swag ideas for trade shows?
Custom Trading Pins
Custom trading pins are great tokens to give out to trade show attendees. Many companies buy enamel lapel pins that are customized with their corporate logo and give these away to clients, colleagues, and collaborators. Pins are sturdy and are less likely to be thrown away than cheaper, flimsier swag. Those working the trade show booth should all be wearing pins and giving them out to anyone who stops by. Attendees should be encouraged to attach the pin somewhere visible. This ensures that others at the trade show will see the pin and your name. Perhaps these folks didn't realize your company was at the show, but now that they've seen the pin with your logo, they will seek you out.
Networking is a large part of why companies attend trade shows, and trading corporate pins can be a great way to network. Be sure that everyone working your booth has plenty of pins in their pocket as they visit the other booths at the show. Trading pins with others that have them is a great way to break the ice and encourage conversations between potential collaborators.
Custom Swag Bags
Since everyone at trade shows is handing out swag, it's important that they have something to carry it in. Your logo is more likely to stay visible on the outside of a swag bag than emblazoned on a piece of swag that's been placed inside the bag. This is why swag bags are such a great idea to get your name in front of as many attendees as possible. Make sure the bags are user-friendly and big enough that they won't get tossed inside a competitor's larger bag. Make sure your company's logo is as big as possible on the bag and that you utilize a recognizable color scheme. You want to be sure that your brand is as easy to spot as possible.
Useful Swag
Swag that actually comes in handy to someone is less likely to get tossed in the trash. For this reason, consider promoting your company with items that attendees may want to keep to use in their homes or office. Tape measures, can koozies, small rulers, bottle openers, and cell phone holders are all good examples of this type of useful swag. Not only will these items promote your brand at the trade show, but they will continue to promote it when the attendee gets home and is spotted using the item in his or her home or office. Consider spending a little more on items that are more likely to last and will promote your name that much longer.
Trade shows are a great way to get your company's name out to potential clients and swag is a great way to extend the reach of your show booth to everyone at the venue. Choose swag carefully, and have fun with the items you choose. People will appreciate a company that puts thought into its free giveaways. They will enjoy trading pins and appreciate items that they can put to good use.