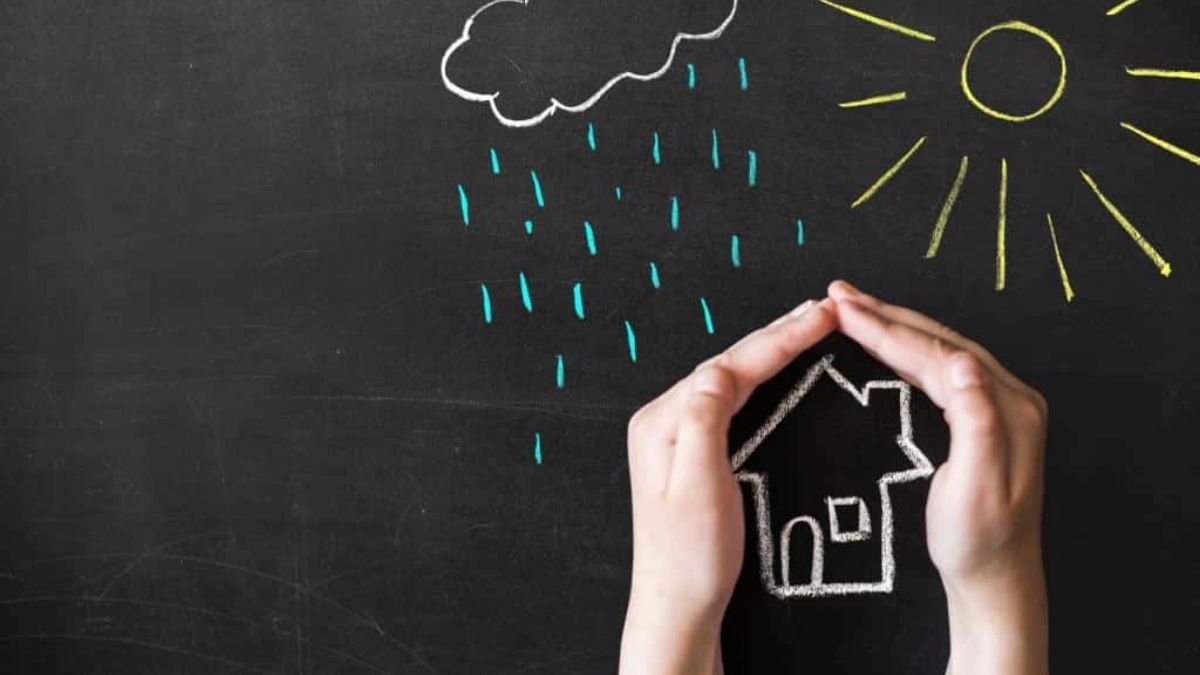 Purchasing homeowners insurance is an important decision. It's not only necessary to protect your home and belongings in the event of a disaster, but it can also help you rebuild your life if something happens. However, navigating the homeowner's insurance market can be confusing. There are so many options available, and it can be challenging to know which policy is best for you.
This guide will provide everything you need to know about homeowners insurance. We'll discuss what coverage is available and how to choose the best homeowners insurance for older homes.
Let's get started.
What is homeowners insurance?
A homeowner's insurance is a type of property insurance covering a private residence. It is an insurance policy that combines various personal insurance protections, including losses occurring to one's home, its contents, loss of use (additional living expenses), or both. There are many factors to consider when purchasing homeowners insurance.
Some insurers offer discounts for policyholders who purchase both their homeowners and auto insurance from the same company, while others offer discounts for homes equipped with security systems. In addition, some companies offer "package policies" that combine various types of coverage, such as homeowners, auto, boat, and life insurance, into one policy.
Different Types of Coverage
Most homeowners insurance policies have six different types of coverage. They are:
Dwelling coverage- this covers the physical structure of your home in the event of damage from a covered peril. It can also cover other structures on your property, like a detached garage.
Personal property coverage- this covers the contents of your home, like furniture and clothing, in the event they are damaged or stolen.
Loss of use coverage- this reimburses you for additional living expenses if you have to temporarily move out of your home due to a covered loss.
Medical payments coverage- this pays for minor injuries that occur on your property, regardless of who is at fault.
Personal liability coverage- this protects you from lawsuits if someone is injured on your property or if you injure someone else.
Other structures coverage- this covers structures on your property that are not attached to your home, like a fence or shed.
How Are Rates Determined?
Homeowners insurance rates are determined by several factors, including the value of your home, the age and condition of your home, the location of your home, and more. Some companies may also offer discounts for certain home features, such as security systems or smoke detectors.
To get the best rate on homeowners insurance, comparing quotes from multiple insurers is essential.
Rates can vary widely from company to company, so it's worth researching the best deal. You can use an online quote tool to compare quotes from different insurers in just a few minutes. Click here to learn about State Farm home insurance.
Cost-Cutting Insurance Tips
Raise your deductible
Your deductible is the amount you pay out-of-pocket before your insurance company starts to pay for damages. You could save some money on your annual premium by increasing your deductible.
Maintain a security system
Installing an alarm system in your home could also lead to savings on your homeowners insurance premium.
Plan ahead for renovation
If you're planning to renovate your home, it's best to let your insurance company know in advance. Some companies offer special coverage for home renovations.
Look for multiple policy discounts
Some insurance companies offer discounts if you have more than one policy. For example, you may be able to get a discount if you have both your homeowners and auto insurance through the same company.
Make regular policy reviews & comparisons
It's important to regularly review your homeowner's insurance policy and compare rates to ensure you're getting the best deal. You may be able to find a better rate with a different company or by switching to a different type of policy.
The Bottom Line
Older homes are typically more expensive to insure because they're more likely to have structural problems that make them a higher risk for insurers. But there are ways to get coverage for your older home at a reasonable rate. We hope that this article has helped you understand a bit more about how homeowners insurance works.