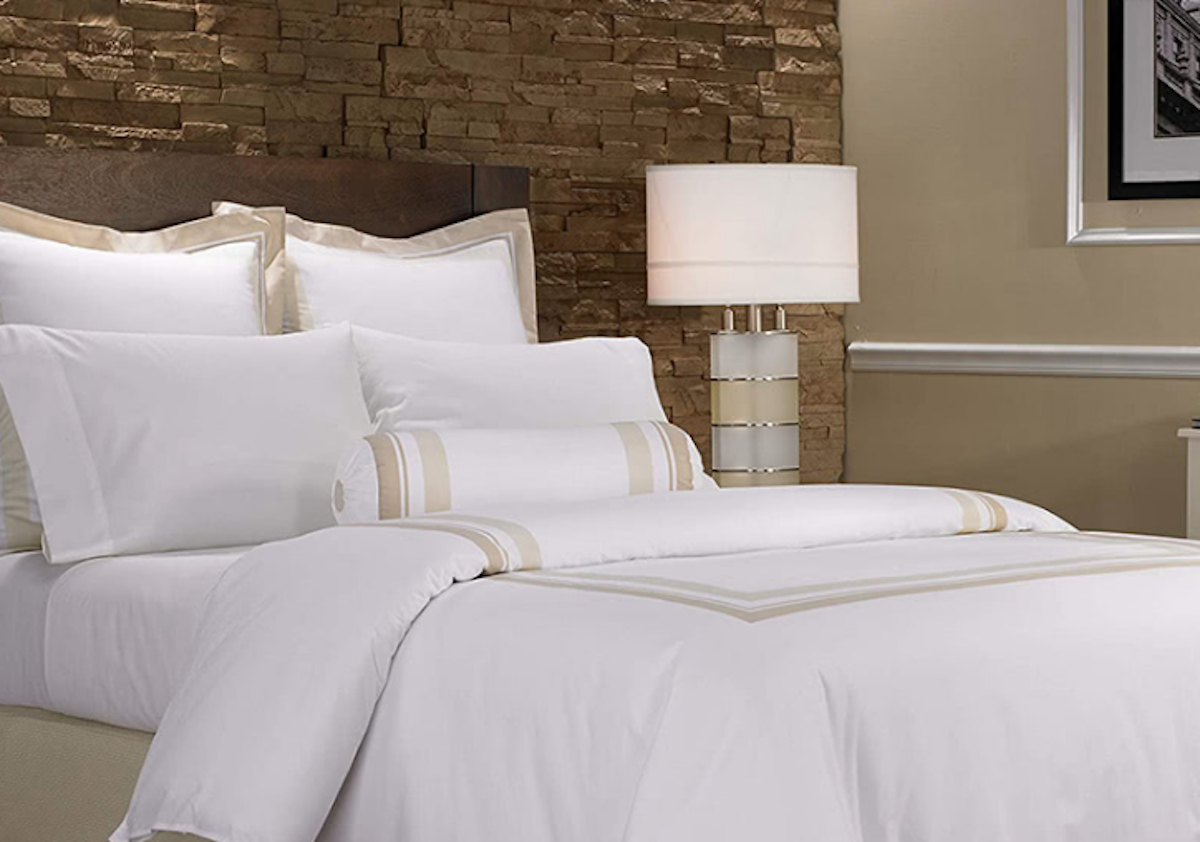 Hoteliers are taking time and effort to ensure that their guests enjoy a great sleep at night during their stay. Sleep is crucial for everyone to feel revitalized and refreshed. Besides the environmental factors that influence the way people sleep, hotel owners can do one thing to ensure their guests drift off to sleep as soon as their heads hit the pillow. The valuable thing is to invest in high-quality mattresses that increase the chances of guests returning time and again.
The best mattress to buy needs research and consideration. Hotel bedding choice can influence how the room is felt and how can it offer a positive sleeping environment. The bed in a box
also varies with the brands.
Fabric choice
Cotton – Cotton is popular bed linen material and common in five-star hotels and B&B alike. It is breathable, durable, and machine-washable. It offers value for money. Mercerized cotton is lustrous and offers a luxurious feel, smooth to touch, strong, and does not shrink. Its luster reminds sleeper of satin!
Poly-cotton blends – Poly-cotton blends are cheaper than pure cotton bed linen. They are wrinkle-free and don't shrink from washing. It is a budget option for busy housekeeping as the linen dries quickly and this ensures smooth rotation.
Thread count
Does thread count matter, while choosing hotel bedding? It is crucial to look for the fabric, quality, finish, and thread count. Thread count defines the horizontal and vertical thread numbers in the weave of the fabric per square inch. It means the higher the count, the softer the fabric.
It is recommended to look for 200+ thread count for a genuine lavish feel. You will also come across a thread count of more than 1,000, which retailers use in their pitch to make people feel that they are buying in real lavishness.
According to studies maximum thread count to weave a fabric per square inch is 500 to 600. You can choose a thread count of around 300 to 400 thread count for the extra luxurious feel.
Weave style
Percale – It is one under and one over weave style, which helps to strengthen the fabric. The tightly woven fabric ensures great texture and finish. Percale weave can handle a lot of washing, so is sufficiently durable.
Sateen – It uses a four over and one under weave style. The fabric looks shiny and lustrous offering a satin-like feel. Percale bed sheets feel cool in winter, so sateen sheets are a great option for the cool months.
Jacquard – In Jacquard weaving the pattern is directly woven into the fabric instead of printing it separately. It retains the detailing for a long time even after you wash it again and again.
Damask – Fabric with patterned weave, which is noticed in napkins, linens, and tablecloths. Irish damask is popular because of its Celtic and Shamrock patterns.
Color
In hotels, white bed linen is an all-time favorite. White linen is visually dazzling and creates a feeling of luxury and peace. It offers calm and restful peace. When guests evaluate the room bedding the white linen on the bedding offers them an idea of the kind of service they can expect.
How to choose a duvet?
You choose the right mattress, bed linen, and pillow but the sleeping system lacks something to make your guests feel cozy. Choose a duvet because it is fluffier than the comforter. Extra fiber fillings add to the warmth. The advantage of a duvet is you can change the covers and put them in the machine for washing. The question arises on whether to use a synthetic fill [microgel] or a natural fill [silk, down, wool, and bamboo] in the duvet.
Duck or goose feathers or downs are used to fill the duvet. The former is cooler and lightweight, while the latter is more insulating and warmer.
Bamboo & silk fills are hypoallergenic. They keep you dry and cool.
Wool fill maintains a dry and fresh sleep environment. It is dense, a little weightier but a sustainable textile.
Microgel is pure polyester, easy to care for, and hypoallergenic. It is an affordable solution for a hotel owner.
Hoteliers can consider the all-year-round duvet with an appropriate tog rating. The tog rating defines the insulation level a duvet can offer. Tog rating of 4.5 is light and ideal for the summer months and 10.5 is good for the autumn or spring season. When needed, both can together offer a snuggly blanket with a high insulation level crucial in the winter months.