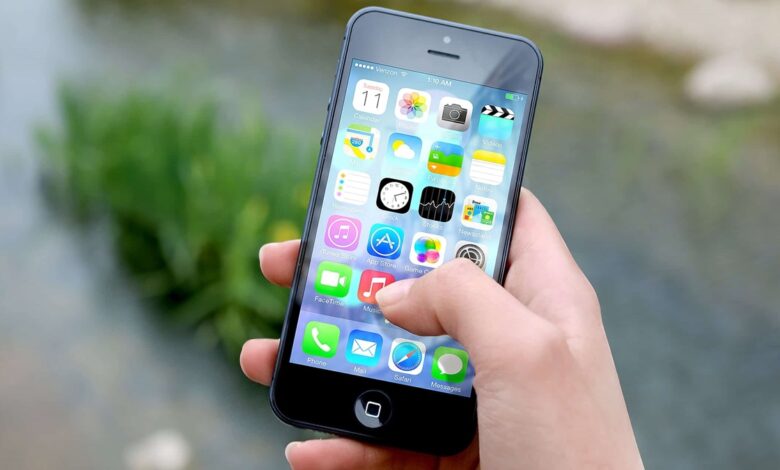 Did you know that the iOS is the second most-used OS in the world with its 26.72% share?
If you're using an iPhone or any Apple device running this operating system, you might encounter the Apple iCloud. If you aren't tech-savvy, you won't have a concrete idea of how iCloud works. But if you don't make full use of it, you might miss out on a lot of features.
Don't worry, we're going to fill you in. With this guide, you'll learn all about iCloud and how it can help you. Read on and find out more.
What Does iCloud Do?
iCloud is an encompassing term for Apple's cloud-based services, which covers a wide range. It can apply to email, contact, and calendar syncing, finding lost devices, and cloud storage for music. It works since the service stores the information on a cloud server instead of on your local drive.
This means your files won't take any space on your devices while allowing you to access them in any Apple device. As long as you have a stable internet connection, you'll get access. Whether it's on the iPhone, iPad, Mac, or even Windows PCs.
The iCloud shines best when you go to the official website and log your Apple ID in. It's a simple concept but its application is wide-range. Here are some features you'll find useful with an iCloud.
Contacts and Calendar
When given permission, iCloud can sync your contacts across various iOS and macOS devices you own. It means convenience since all you need is to maintain a single contact list. Any changes made using your iPhone will reflect on other Apple devices.
For Calendar, the iCloud will sync your events and reminders across your Apple devices. As with Contacts, this app will ask for your permission before the syncing can proceed.
Notes
You have the option to save Notes in your local hard drive. But when syncing across all your Apple devices, it becomes convenient. For example, podcasters prepare their notes for their podcasts by using Notes on Mac and use their iPhones to read off them live.
iWork
With iCloud, your Pages, Numbers, and Keynotes become web apps.
iCloud Drive
This is the simplest method of storing files using the cloud. If you're using a Mac, read this guide and learn how to access iCloud drive on Mac. That way, you'll have an idea once you avail of this great service.
How to Set Up, Sync, Back-Up, and Restore with iCloud
Before reaping the benefits of the iCloud, you must set it up first. This means picking the data you wish to sync and ones you want to back up. You'll also have the option to increase your iCloud storage space by purchasing more.
1. Set Up a New iCloud Account
If you're a new user to Apple, you must set up a new Apple ID. Once done, you'll get 5GB worth of iCloud storage for that account. You use the ID to log in and out of your iCloud account.
This is your necessary first step to get your important files backed up using the cloud storage service provided by Apple.
2. Pick Your Preferred iCloud Storage Plan
As said before, Apple gives every Apple ID 5GB of free iCloud storage. But it won't take long for you to fill that space up, especially when you use various Apple devices. If 5GB isn't enough for storing music and pictures, you have the option to upgrade your plan without endangering your budget.
3. Enable Automatic iCloud Backup on iPhone and iPad
After successfully setting up your iCloud account and picking your preferred storage plan, enable your iCloud backups. Your iPhone and iPad are your primary priorities since they're most likely your most-used devices. Once enabled, your devices will back up your data once per 24 hours, as long as you have a power source and wi-fi connection.
4. Manual Backups to the iCloud
When installing an important iOS update, you'll want to back up your data. The pleasant news is that you need not wait until your iPhone or iPad's scheduled automatic backups. After all, you can do a manual backup at any time.
This is a great practice to develop before making major changes to your Apple device. That way, in case something goes awry, your current data is safe. The best part is that doing this ensures that your backup data is the latest.
5. Manage iCloud Backups
To conserve space, you shouldn't put a backup for every small file to the iCloud. Sometimes, you'll only want specific apps' data to get backups in the cloud. Other times, your iPhone needs storage optimization, so sending its original data to the iCloud is your best bet.
With iCloud, you have the means of deleting old iCloud device backups with no other purpose. You have a few options to manage your iCloud's backups. You can use your iCloud Photo Library to manage picture backups, for example.
6. Manage iCloud Sync Permissions
Your iCloud can also aid in syncing other content across your Apple devices. Your app data, reminders, and Safari bookmarks are some examples of what you can sync. The iCloud enables you to manage the type of content to sync across various devices and the ones you'd like to be exclusive on a single device.
7. Restore Your iPhone or iPad Using an iCloud Backup
If you need to restore your device to its factory settings, you need not worry about your files. With an iCloud, you'll have a good backup plan that enables you to restore your lost data. After the reset, you can log in to your Apple ID and password to select the appropriate backup for your files.
Learn How iCloud Works Today!
These are some ways how iCloud works for your convenience. Use these features to ensure you make the most out of your Apple device experience.
Did you like this guide and are looking for more? If you are, we invite you to read our other posts and learn other Apple-related tips and tricks.