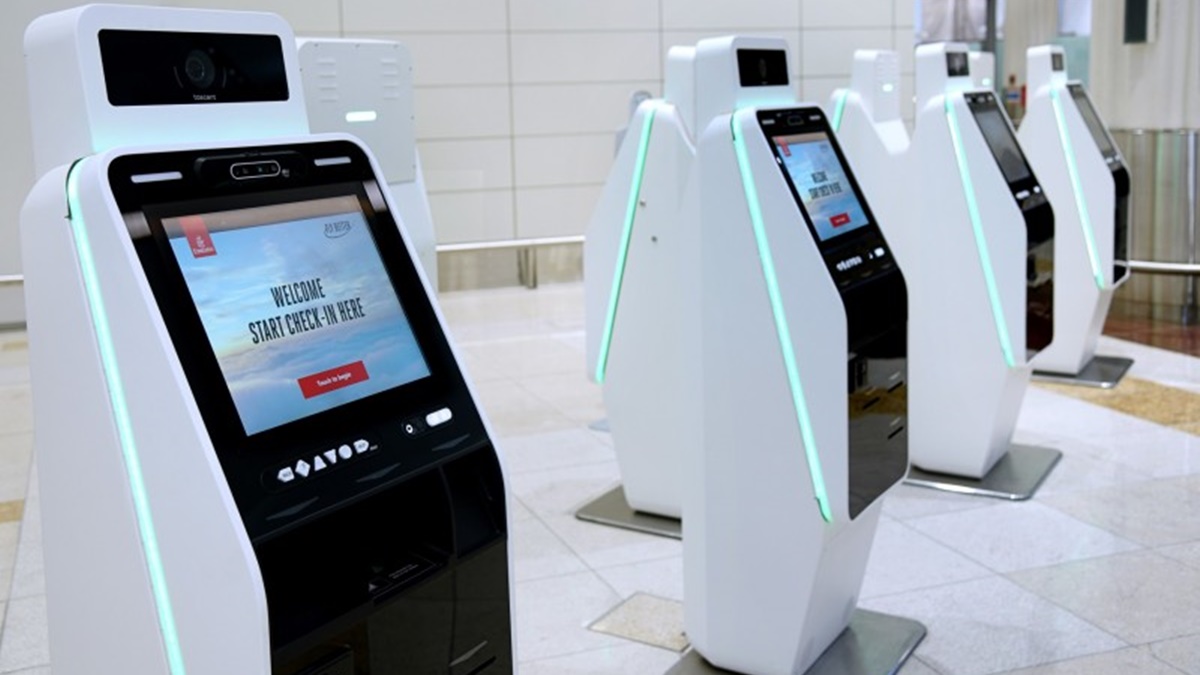 Hotels and other businesses throughout the hospitality industry continue to benefit from resources that offer increased automation. The use of self check-in kiosks can decrease wait times, improve customer satisfaction and help to ensure that all guests are able to have a more enjoyable stay.
Minimize or Eliminate Waiting Times
Having to wait in line upon check-in can be a very frustrating experience. Guests who are often tired after a long day of travel may have little patience for waiting in line, especially those who have already made a reservation or who have already begin the check-in process prior to their arrival. Finding a way to minimize wait times at check-in can often be an issue of paramount importance. One of the key benefits of self-ordering kiosks is their ability to minimize wait times at check-in by allowing hotels to manage higher volumes of transactions and guest interactions.
Additional Opportunities to Upsell Services
The check-in process offers many opportunities to upsell customers or to entice guests to make additional purchases. While a successful effort to upsell can result in additional sales, a failed attempt may leave a negative impression of the hotel or cause the guest to try and avoid future interactions with staff. A self-service kiosk can allow for a softer approach, one that can allow hotels to upsell or to promote additional purchases without the risk of appearing pushy.
More Efficient Hotel Operations
Hotels only have a limited number of staff and employees at their disposal. A bank of automated kiosks can be operated by guests and require little to no oversight, freeing up staff that may be needed to handle other tasks. Minimizing or outright eliminating the need to have an in-person interaction during check-in can help to ensure that businesses are able to operate as efficiently as possible.
Greater Flexibility
From making sweeping changes to replace a check-in process that may be ineffective or inefficient to putting the finishing touches on an established procedure, automation can provide a superior level of flexibility. Conventional workflow requires employees to be trained and instructed while an automated check-in process can be fine-tuned, updated or overhauled at the push of a button. From peak travel times to special promotional deals, learning more about the many benefits of self-ordering kiosks can allow hotels to better adapt to meet the needs of their guests.
Superior Guest and Customer Satisfaction
In the age of online reviews and social-media platforms, customer satisfaction has never been more important. A single dissatisfied guest may be all it takes to do irreparable harm to a hotel's reputation or image. Automated kiosks can help to improve customer satisfaction by decreasing check-in times, eliminating problems caused by staff error or oversight and by ensuring that all guests are able to summon assistance or to access any additional services or amenities they require with greater ease.
Self check-in kiosks are a valuable resource able to offer a wide range of features and benefits. From enhanced efficiency to improving guest relations and customer satisfaction, automation is no longer a resource that hotels can afford to ignore.