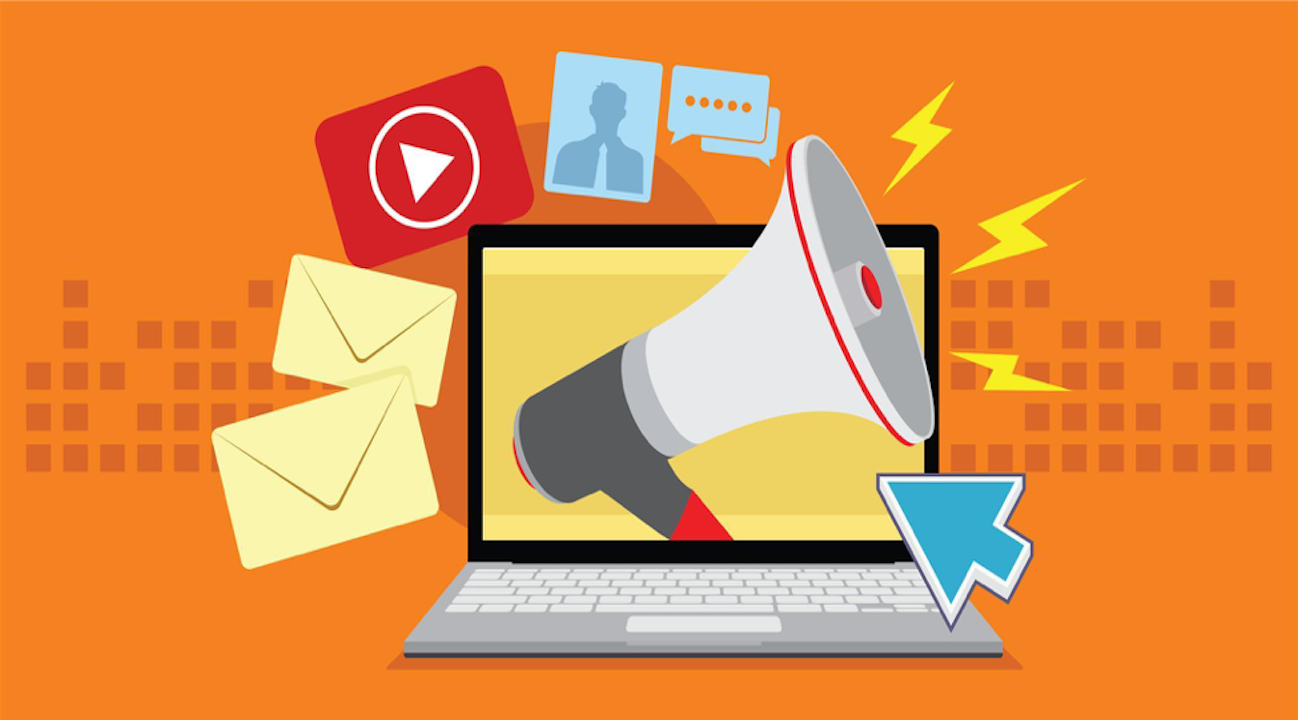 One of the most crucial steps in starting a new business today is registering a domain name. Your domain name represents your business on the internet.
There are many ways you can use a domain name to boost your online marketing, such as pointing a domain name to a specific product, associating a domain name with an event, or creating campaign-specific pages tied to a particular domain name.
Let us look at the ways a domain name can boost your marketing efforts.
Creating Targeted Campaigns
If you are thinking of creating a highly targeted campaign for an audience, you can use a new domain name to point to the campaign landing page. There are several ways this can work, such as when you are planning a special event, a giveaway, a loyalty program, a podcast or a trade show. While there is no problem integrating this campaign into your existing website, you stand a better chance of reaching your target audience by using a domain name specific to your new campaign. It also saves you the risk of overstretching your brand.
With this technique, you can:
create content specific to your target audience;
use a different tone and style in your messages without compromising your corporate identity;
use 'out of the box' ideas without the fear of fallout; and
easily track the success of your campaign
If, for example, you have https://forexadvice.co.uk/ as your existing domain name and you want to create an educational campaign for Forex tips for beginners, you can use something like forexadviceforbeginners.co.uk to reach your target audience.
Introducing new Products and Services   
It is important to use a special domain name to launch a new product or service. Creating a website for a new product line gives it a unique personality and identity and could be what you need to break into the competitive market. Coca-Cola for instance, has separate domain names and websites for their Diet Coke and other brands, giving these products their unique identity.
If you run an auto-sales shop – autosalesNZ.com – and want to introduce high-end cars for premium customers, you could register a new domain name (such as millionairesclubautosNZ.com) and direct your premium customers to the website where they will find pictures and details about your high-end cars.
Marketing Special Deals
In today's competitive market, you need extra leverage to be successful in the market and you have many options for creating a domain name that is memorable. You can use the popular marketing holidays to attract special customers. You must have come across domain names such as cyberfridaydeals.com and blackfridaysales.com. These are examples of people's attempts to capture a good share of the market these days.
These types of domain names will also boost your marketing efforts in terms of SEO and user acceptance.
Build your Corporate Profile
A domain name is a great tool for building your corporate brand. Your domain name can be used as an email address in place of the popular free web-based email addresses. A business branded email address is not just a professional medium of communication for your business but is also a way to market your business for free. Email recipients who don't know your business can visit the domain part of your email address to get information about your company. Besides, a corporate branded email address is also good for your reputation. This was revealed in a survey where 75% of customers say they trust a company-branded email address more than a free web-based one. Registering a new domain name is easy and affordable.
Reach New Customers
If you don't have a website in 2020, you are losing many potential customers. These days, people prefer doing business with minimal inconvenience – they want to stay in the comfort of their homes and make purchases. Creating a website today is easier than it used to be, and while social media has its benefits, it does not provide the same marketing potentials as a website. A study reported that 75% of users say a website makes a business more credible. Your domain name will affect the success of your website, as this is what will tell people about your business. After deciding on the right domain name for your business, look for a credible domain name provider such as Open Host NZ.
Wrapping up
You don't have to register dozens of domain names to succeed in your online business, but a good domain name strategy is necessary if you are to dominate your market. And while you can do enough with a single domain name, the fact remains you will do a lot more when you dedicate unique domain names to specific campaigns, products, and functions. It provides you with more opportunities to reach more people, engage more customers, and grow your business faster.