3D advancements continue growing by the day. That said, most business people working in the prototype and manufacturing arena continue embracing the technology. It's made the process of manufacturing and inventing easy and cost-effective. Nevertheless, the technology faces cybersecurity risks that can interfere with the integrity of the product being developed while painting a bad image for the manufacturing company. With that in mind, it's vital to understand ways you can protect your 3D printing system against cyberattacks. Among the ways to combat the cybersecurity risks of 3D printing include: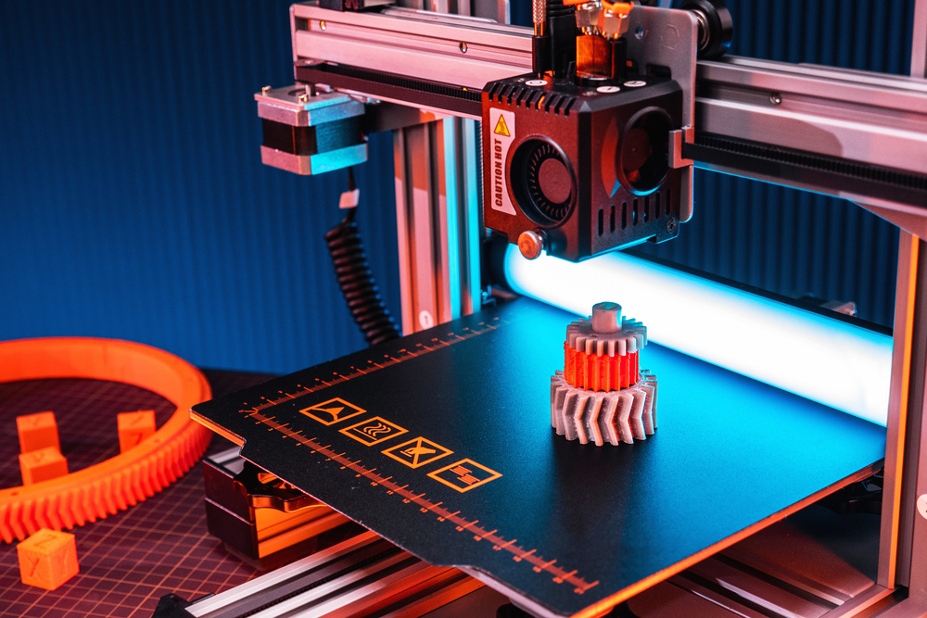 1. Work With Experts
Experts are trained and experienced to better what they do best. To ensure your 3D printing is always safe, work with experts offering 3D printing services as they fully understand what to incorporate and remove from your 3D printer to enhance security.
While consulting experts isn't for free, it's best to pay for their services and have a secure 3D printer than to suffer an unimaginable loss due to cyberattacks. Security experts ensure that your 3D printing system is updated with current security measures to keep cyber attackers at bay.
2. Perform Risk Assessment
Before commencing the 3D printing process, performing a risk management assessment is vital. Risk assessment refers to the process of determining the potential cybersecurity threats that can interfere with your 3D printing. Besides understanding the potential risks, a proper risk assessment will help you know how they can interfere with your procedures and how to contain them to avoid attacks.
For example, 3D scanning is supposed to take precise printing measurements and alter data with the help of computer-aided design. Unfortunately, 3D printing is susceptible to theft and data interference during this process. It's, therefore, vital to have such risks assessed and mitigated to ensure that 3D printing creates confidential objects.
3. Use Proxy Servers
You must conceal your sensitive data to keep your 3D printing system safe. That said, you can use proxy servers to conceal your IP address to protect your system against cyberattacks. Proxy servers act as firewalls since they're designed to protect the confidentiality and privacy of a network administrator. Proxy servers analyze every data flowing to the 3D printer. Then, it adheres to rules to prevent you from revealing your exact IP to the entire world. With such measures, hackers and authorized personnel can't access the servers' IP addresses.
4. Encrypt Files
As far as encryption is concerned, no unauthorized person can access data without permission. View encryption as software with a particular password or pin that can't be altered easily. Once you've encrypted your 3D printing, only people with access can get to the files, meaning less or no cybersecurity threat.
To make encryption even better, you'll know who can and can't access the files. That said, should anything happen, you know where to start the investigation to avoid wasting precious time and money.
5. Ensure Network Security
Is your network secure? If yes, thumbs up. If not, you're staring at cybersecurity threats that can happen at any time. To keep off any cyberattack, you should have security measures in place for your 3D printing system, including the printer, printing software, and cloud services. This way, it becomes easy to detect, monitor, and prevent any attack that comes your way.
If you don't know what to do to enhance your network security, here are some steps to take:
Conduct a network audit
Use stronger, unpredictable passwords
Limit access to the printer
Segregate your network
Update antivirus software
Use virtual private networks (VPNs)
6. Inspect Regularly
While security measures are essential in preventing and avoiding cyberattacks, regular inspections must still be conducted to ensure the measures are working as they should. With regular inspection, you'll know if there's been any attempt to bridge the security measures and take necessary precautions to strengthen the security. Additionally, you can point out loopholes that you think can make your 3D printing system vulnerable to attacks and have them addressed accordingly.
Conclusion
Like other technologies, 3D printing also faces cybersecurity attacks. It goes without mentioning that once hackers lay hands on one's data, it can cause significant damage that can cost your business and products. With that in mind, it's vital to know ways you can protect your 3D printing system against attacks to secure your products and sensitive data.
Fortunately, there are straightforward ways to enhance your 3D security. Such ways ensure that only authorized persons can access your 3D printer and data—the fewer people who can access such, the fewer the risks of revealing sensitive information about the printer.