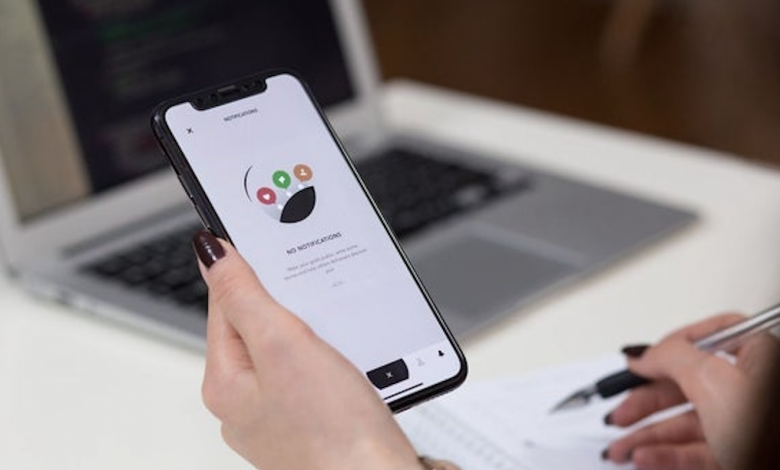 A mobile app logo is a representation of its functions and features. The whole journey from an idea to the mobile app is manifested into the logo or icon of the mobile app. The logo or the icon of the app holds immense importance because it gives your app a unique identity amongst the stock of 2.7 million apps on Google Play and 1.8 million apps on the Apple App Store.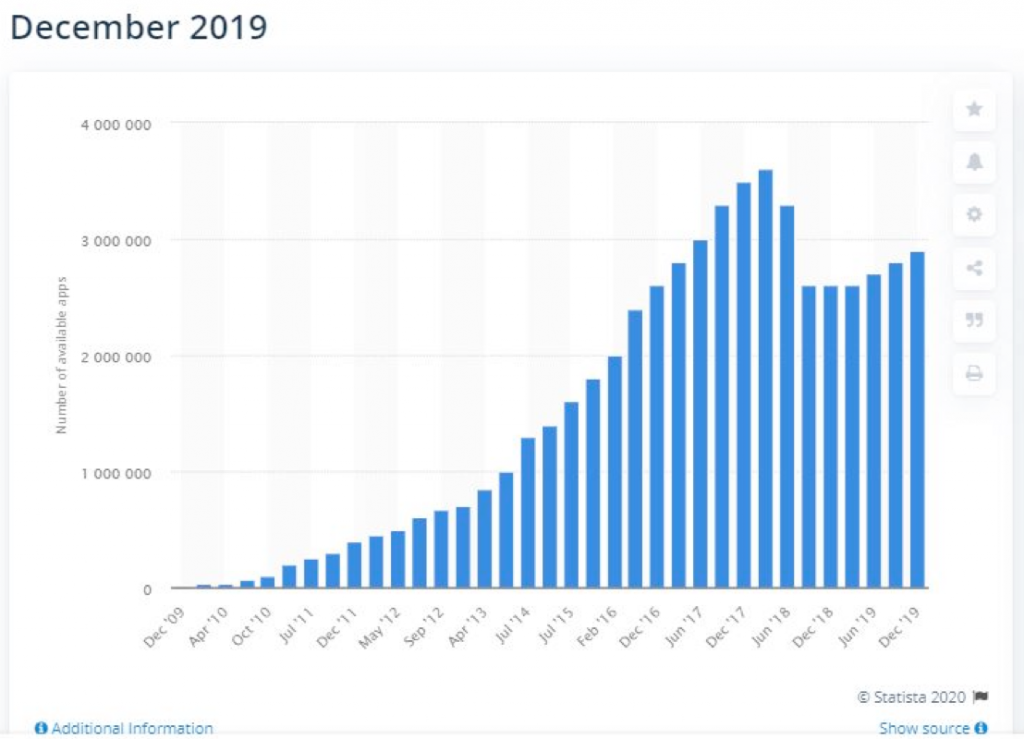 With this great number of apps available on the app stores, and so with a lot of options for users, your app needs to appear captivating in the eyes of users. And, this requires you to design a logo that truly represents what your app is and what does it do.
An average mobile user uses around 26 to 27 apps on a regular basis. To make your app in that list, it needs to have a catchy icon, along with all the beauty of its features and functions. An app logo is the first thing to be noted and get people convinced to install the app. A logo is usually the icon for a mobile app so designing a good logo gets the job done.
The article articulates the importance of a mobile app logo and what are the basic aspects of designing a perfect app logo.
What is an App logo/icon?
It is good to know what an app logo is and how does it impact your app success. Putting it simply, a logo is a visual representation of the core features and functionality of an app. The icon of a mobile app holds its essence and contributes to the branding of a mobile app development.This makes it one of the basic concerns of App Verticals
A logo or the icon of the brand is a visual representation of a company's name. However, the icon symbolizes particularly on the visual design that may include symbols, shapes, and texts to communicate the brand message to the viewers instantly.
The following are the crucial aspects of an icon which are considered for designing perfect icons or logos for mobile apps.
5 Basic Design Sense that Needs to be Considered while Designing a Logo for an App

Scalability
One of the most important aspects of designing a logo is scalability. This counts under the most important ones because the app is most likely to be represented at different levels and spaces. The representation of your app logo in different sizes must not affect the dimension of the logo. The logo should seem perfect and undistorted in all sizes of display.
Make your mobile app identity vibrant by making it simple yet compelling. Do not overload your mobile app icon with unnecessary graphics and design elements. Too much design load may end up in bad scalability.
Uniqueness
The uniqueness of an icon is important. It demonstrates the brand identity and its value. The app icon serves as a unique identity to it, and it works to make the app look distinctive when a user looks at it.
It's good to spend some time on research before finalizing the app logo. Future, you can check out the app logos of your competitors to get an idea of what is trending in the market. You do not have to follow anyone in this regard at all.
Design a logo that fits perfectly to the purpose and looks elegant to see. Make your icon different from your competitors to stay unique among the users.
It seems like a difficult task to design your logo in a way that it remains distinctive among other apps' logos. You can do this in different ways. Ask for suggestions from the people around you to know how your design should look. Seek recommendations from your colleagues, friends and relatives about how should your app logo look. If there is an expert design in your circle, reach out to them and have a discussion that what is the best idea for your app logo to look like.
You can also ask for their suggestions by showing them a designed piece and get their insights about what impression your logo make to them. This surely will help you to come up with something that looks unique creative, and elegant.
Consistency
Since the logo is a representation of your app, it is required that your app and its logo both go side by side. The app logo must be consistent in describing the core features and functions of the app. the app logo should give an idea of what domain it is serving.
If your app logo is not a true representation of your app features, people will simply ignore your app and move on to others that speak louder for the app's core features. Therefore, you are recommended to use elements that properly describes the objective and the domain of your app.
Recognizability
A basic objective of an app logo is to captivate users attention when they see it. For this, the logo designer needs to completely understand the idea of what the does and what are the core features. Your app icon should be recognizable and distinctive. To do so, it is suggestible to keep your design simple and recallable, which reflects the brand as well.
The idea is to make it easy to remember for the viewers so that they easily get hooked to your app (as a result of a marketing campaign or promotion) and installs your app without seeking other options.
Compliance with the App Store Guidelines
The design of your app icon must go in compliance with the guidelines of the Google Play Store and App Store. Make sure your design must integrate with the rules of both stores, and you do not have to face any complications later.
You might be required to make minor changes in the app icon to go along with the rules of Google and Apple stores. However, it doesn't require you to draw different app icons. Also, major differences will affect app recognition. So, what you need to do is adjust the size, or you can make some changes in the shape or gradient, and that's it.