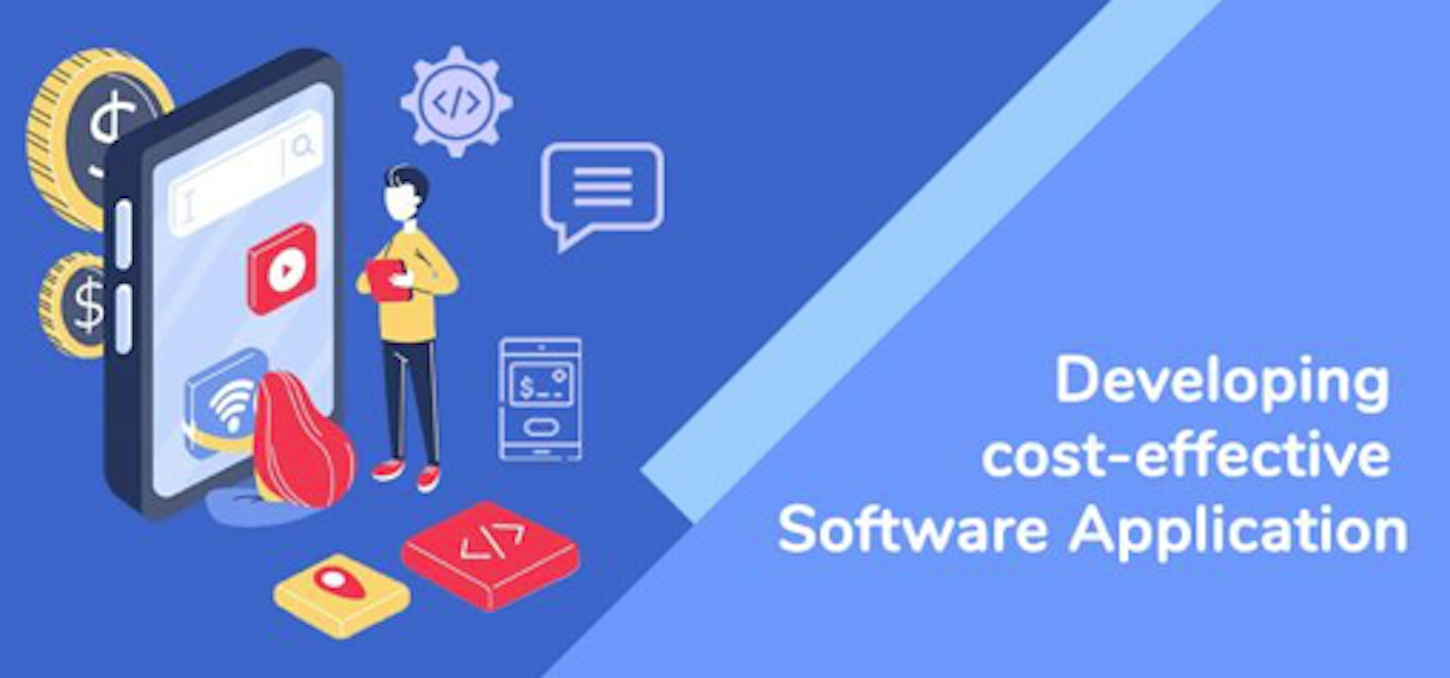 Introduction
Software development is essential for all companies, but the costs tend to increase. These companies plan to build cutting-edge software solutions for businesses and help them to enhance growth and obtain a budget estimate from the outsourcing company is highly recommended. This helps to make a separate room for additional expenditure that may abruptly increase in the software development process.
Any particular app designed with some special features for any specific organization is known as custom software development. There might be few similarities between some custom-developed software for businesses that demand in following high software development costs. So, choose the development services wisely and hire developers according to your requirements and build a completely new software application.
You must be wondering, what are the software development costs? If so, we know how this goes. For every business, it is essential to build software that is feature-rich and budget-friendly. You must hire the best development team that helps you to build software depending on your project requirements and also reduce software development costs.
In this blog, we'll discuss how to reduce costs while building a software application. So, without any further ado let's get started!
How To Reduce Software Development costs?
Outsource your Software Development
When it comes to building a cost-effective web application, outsourcing software development company is the best available for you where you'll get numerous benefits and cost-saving throughout the project. Software outsourcing allows you to choose developers and designers according to technical criteria. It helps to decrease costs and access a large talent pool of experts located all over the world that is specialized in all old and new technologies. They help you to streamline your development process, reduce cost, and allow fruitful remote collaboration.
Outsourcing projects is the easiest approach to reduce software development costs whether it is for marketing, operational, or management. You can also adopt offshore software development services to access an experienced development team of dedicated developers in the required technical domain.
When you hire a software development company like TatvaSoft, Srimax.com, www.zensar.com make sure that the reduce in costs doesn't affect the quality of your project. So choose the company, team, and technology wisely.
Document your software Requirement
To develop custom software, make sure that you document your project requirements and understand what you want to achieve. List out all your needs and wishes for your project, so during the development process, you can go through the list and add it to the documentary and data files. You're free to add more description in order to avoid future crises and the ambiguity that results in rework.
Before contacting any software development company, make sure that all your requirements are figured out and you're aware of your business goals. It is a good practice to clarify the software requirements in the initial stage of the development process which reduces the chances of project failure. This can reduce your software development costs, so that you can focus on other core parts of the business.
Use Agile Software Development Method
Whether the business is small or large, the agile approach provides the best software solution for your project and keeps the process lean at all the stages of software development. Every iteration or process ends after collecting the feedback from the end-users and then using it to improve your business product. If you follow the open agile methodology, the changes are made while developing the project that reduces the risk of failure to zero and completes the process by reducing the cost.
Before approaching any business, make sure that they're not using the traditional waterfall approach for software development. Many custom software teams use this approach very often that it does not meet the client's expectations. A product developed using the waterfall model requires rework that leads to an increase in the development cost and needs more time to complete the process.
Fixed Cost for development and maintenance
When working with a software development company, make sure that you have got a long-term and open strategy as it is a one-step process so you'll be required to maintain the product as well. The price for the development process remains the same but it may differ when it comes to software maintenance. When you hire developers, ensure the support and maintenance charges and then sign any contract to keep the terms clear.
If you're planning to develop a software, make sure that you're approaching the trusted tech partner that not only guides you throughout the process but also supports and maintains your project after completion. It frequently happens that the companies offer software development services at cheaper rates/budget-friendly but it suddenly increases when it comes to software maintenance. Clarify the rates for development before signing the contract and discuss the maintenance charges in the beginning so that no crisis in the future arises.
Communicate Well with the Software Developing Team
Building software via hiring the best-dedicated software development team is the easiest source available for your business. But the complexity increases when the team doesn't communicate well and there is no better understanding between them. Effective communication leads to a successful project and desired results but it is only possible when you communicate well with the software development until you accomplish your goal.
It is said that communication plays a vital role in software development. Ensure that the software development team knows your exact project requirements, test the software, and delivers better results.
Final Thoughts
Building custom software while maintaining the cost is extremely complex. Sometimes it may happen that reducing the development cost affects the quality of your project. For every business enterprise, quality and cost are the main concern. Search a vendor that helps you find the best software development team that writes quality code and it is also cost-effective. So, sometimes it is better to invest more time in the process for proper understanding that makes the software development journey smooth.
Hopefully, this blog is helpful to you and helps you to build cost-effective software without compromising on quality.