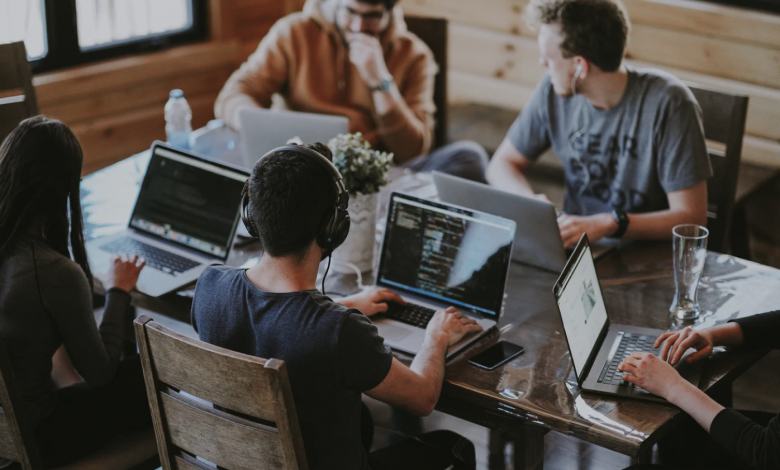 There's just no way that your business is going to be competitive or profitable in 2020 without a stylish, well-designed and fast performing website. Whatever your company's offering might be, you need to create a platform that communicates your ethos, services and provided value to all visitors. Now, in order to create this striking new website of yours, you're going to need a hand with the design and development side of things. A web developer and designer that sees your vision through to the end is no easy thing to come by, but there are a couple of things to look out for when you're on the hunt for one. These include…
Cast a wide net
First things first, you need to know how and where to look. There is a tonne of resources out there, and you need to have your wits about you once you start navigating the seemingly unending options. Look for online reviews, ask business connections, attend industry events, put out the feelers on social media and get advice from your social circle! At least one of these avenues is going to give you a great tip.
Take a look at client history and previous projects
A portfolio of past work is essential for you to get the gist of any potential developers' styles, abilities and reputations. Accredited developers and agencies will feature their past and present clients on their website, so hop on there and have an explore. If a prospect doesn't have client examples on offer, ask them directly for a few of their projects. This will give you a great idea of who will work for you and your business' needs.
Ask questions
A clear line of communication is going to have to be open throughout (and beyond) the entire development process, so it certainly has to be open when you're just starting your professional relationship. Have a few questions ready to go when you begin speaking with prospective developers and take note of who is attentive, clear and honest.
Expect and provide transparency
This one goes two ways. First, police the way in which you explain both yourself and the expectations that you have for your website going forward. This needs to include everything from the look and feel of the website to nitty-gritty numbers. Pull up a couple of examples, show them your brand aesthetic and speak with them about the services and experiences that you deliver to your clients, customers or visitors. On the other hand, you should also expect transparency from potential development and design professionals.
Get a cost breakdown
A beautifully designed website will not (and really should not be) cheap, however, that doesn't mean that you should just be pouring money blindly into a project that you have no clue about. A reputable developer will be able to offer you a full cost breakdown as well as ongoing support. This is where an agency or multidisciplinary individual can come in handy – you'll have access to services that will help to strengthen your digital marketing and your business as a whole.
Consider your needs for ongoing support
As stated above, a web development project isn't a one-time transaction. There's a myriad of different things that go on behind the scenes, and you need a resource to help navigate servers, system failures or design flaws. Ongoing support also means that you can continue to enhance your site in accordance with your customers' needs.
Get searching!
Now that you know how and where to look, it's time to get searching! Get online and ask around to find the very best web development and web design Melbourne. As long as all of these points are effectively addressed, you can feel confident that you'll land on the right professional to execute your vision.