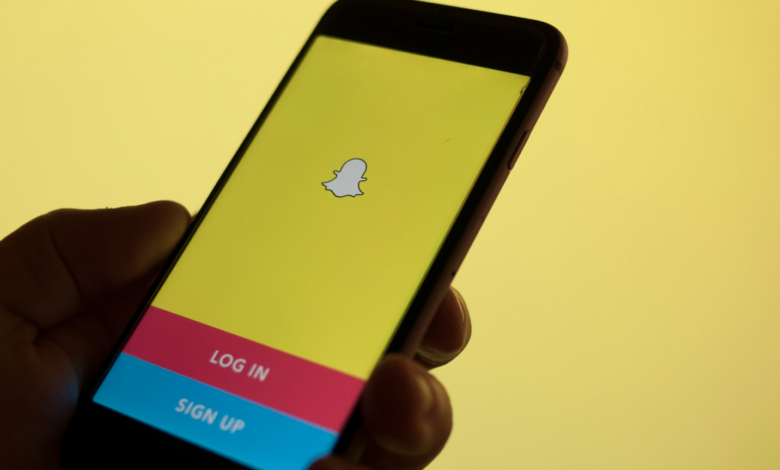 Have you ever wondered how to hack someone's Snapchat account? Can Snapchat even be hacked to begin with?
The answer may surprise you: absolutely!
If you've ever thought about how to hack into someone's Snapchat (for whatever reason), then know that there are a variety of methods which you can use to get into their account – some of which don't even require you to know their password or access their phone.
With that said, you should exercise caution when trying out these methods as there is only tried-and-true way which lets you hack someone's Snapchat account without them ever finding out. Keep reading to learn more!
1. Can Snapchat be hacked?
Yes, there are multiple ways to break into a Snapchat account from using Snapchat hacking services to local hackers, spying apps and phishing attacks. However, not all of them are as effective as they claim, and there's a good risk that the person being hacked will find out and report you to Snapchat or local authorities.
It should be said that Snapchat is a very private app. It has a lot of private chat settings, which make us more careful when hacking into other people's accounts. We should choose a reliable and secret way to do it. Just follow us to learn it!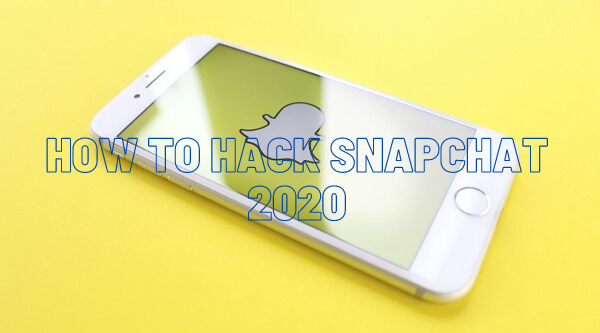 2. Important 3 Steps – How to Hack Someone's Snapchat Account without Them Knowing
Given Snapchat's popularity, the platform has certainly drawn a lot of unwanted attention – many people are now curious if getting into a person's Snapchat account without them knowing is possible. Parents especially are now concerned about what their kids are up to or what a person's spouse is up to in their absence.
Snapchat's unique secrecy – videos, photos or messages getting uploaded and then deleted permanently after reading – has made it very hard to accurately capture someone's Snapchat data in real-time. With that said, certain spy apps like KidsGuard Pro can help you understand how to hack someone's Snapchat account without them knowing.
2.1 What can you gain from KidsGuard Pro?
KidsGuard Pro is an easy and secure way to hack someone's Snapchat account when compared to other methods on the internet.
And this spy app takes it one step further because you don't even need to know the password of the target Snapchat account. You can easily monitor the target user's activities remotely with no problems whatsoever. In addition, KidsGuard Pro also lets you:
2.2 How to hack a Snapchat account tutorial using KidsGuard Pro
KidsGuard Pro works well on all Android devices and here's the clear guide on how to hack into someone's Snapchat account using this amazing spy app:
Step 1: Get a valid account for the app.
Sign up a KidsGuard Pro account by visiting its official website. (Please keep your login credentials well for the later use) Then select a plan based on your requirements on the purchasing page.
Once you gain access to your login credentials, then you will get into the "My Products" page, there you can see the "Setup Guide" shows.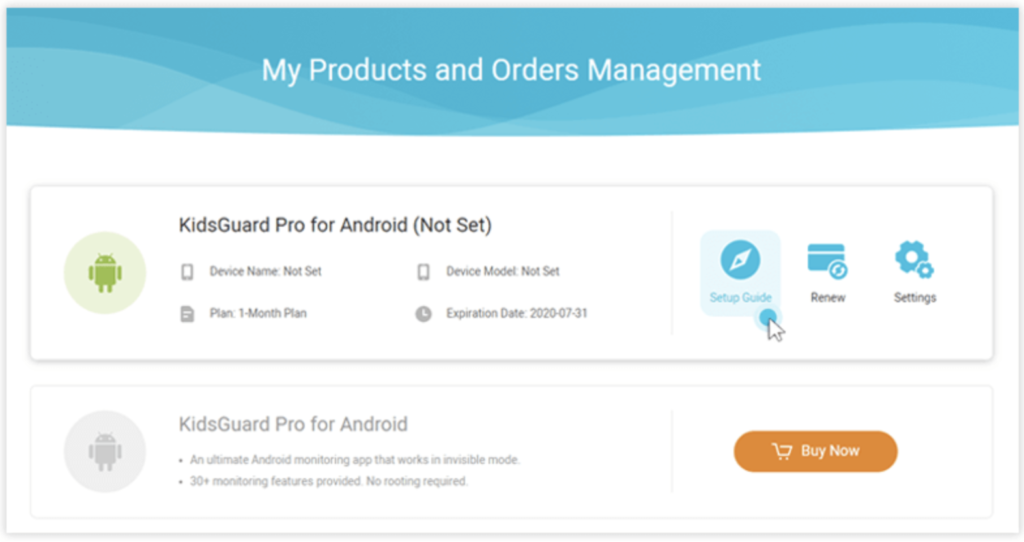 Step 2: Download the app and install it successfully
And mow just follow the detailed guide to download & install KidsGuard Pro app on the target device. The whole process may take 3-5 minutes, here you don't need to equipped with any technology. Because the app can automatically setup the settings for you, all you need to do is to tap the buttons by following the on-screen instructions.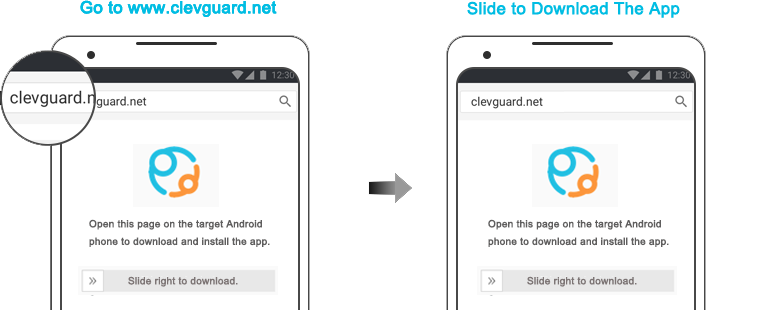 Step 3: Now you've ready to spy the Snapchat data synced from the target device.
So far, you have already finished 99% of the process, all you need to do here is to login with your registered account and to verify the setup. Just about 1-2 minutes then you can see the data has been displayed on the dashboard.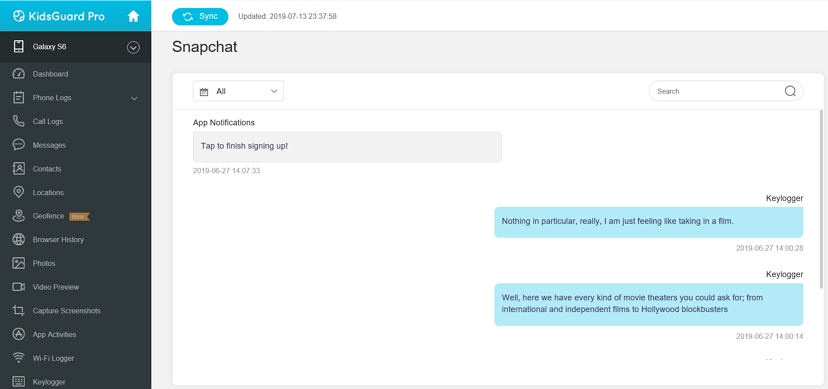 2.3 Why Choose KidsGuard Pro as A Snapchat Hacking Tool?
Many people who are keen on understanding how to hack someone's Snapchat account always go with KidsGuard Pro because it offers many unbelievable advantages that other spy apps simply don't, or over-promise but don't deliver. Check the list below:
For example you can hack someone's Snapchat account without requiring any account info such as login details and password.
You don't need physical access to the target user's device for data viewing.
You can check all their Snapchat data in real-time and an online dashboard allows you to check all kinds of data such as photos, messages, stories, videos and photos whenever you like.
There's also a hidden running mode to minimize the chances of detection even further.
Additionally, KidsGuard Pro also lets you view user's call logs, contacts, browser history, app activities, keystrokes and the real-time location.
You can take a look at it in action before you buy to get a better idea of what we mean.
3. How to Hack Someone's Snapchat – Top Three Methods without using a Spy App
In addition to the above mentioned way of using a third-party app, of course, there are also some ways to do it without the help of such an app. But the effect will not be as easy as using an app, and there will also be some troubles that ordinary people can't get away with. Below are the three ways to hack into someone's Snapchat.
3.1 Get into Someone's Snapchat by Hacking the Password
There are ways to hack someone's Snapchat password such as using specific apps and programs – for instance, some cellphone keyboard recording tools allow you to do this.
Certain monitoring tools allows you to allegedly track someone's cell phone. While they may be effective to some degree, they also require you to install the app on the target's phone, and even then there's no guarantee that they won't be discovered by the target user. So there's a fair amount of risk involved.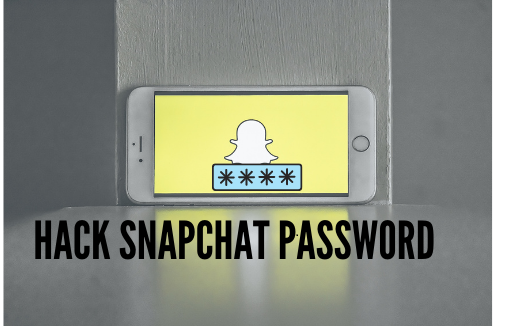 3.2 Phishing to Hack into Someone's Snapchat
Phishing is a common way to break into someone's Snapchat account and used by many hackers around the world. You can use it to hack into a variety of apps such as Facebook, Gmail and other social accounts.
You'll need to create a fake profile which looks like a Snapchat login page. You will then need to ask the person whose account you want to target to login into their Snapchat account using this fake login page that you created.
In theory, it sounds very simple but you'll need to have extensive technical knowledge on creating phishing website. Even if you do, you'll need to pay a web hosting service to keep the page running. It's an illegal way of hacking someone's Snapchat account and you could face heavy legal fines, even jail, if you get caught.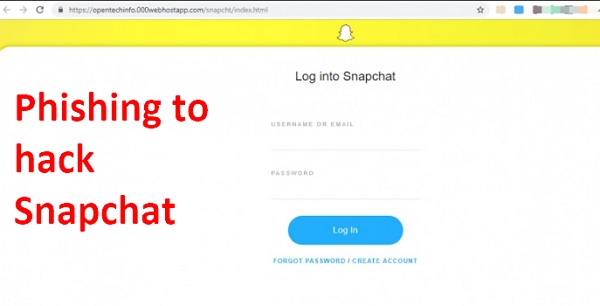 3.3 Hire a Snapchat Hacker to Hack Someone's Snapchat Account
When people want to understand how to get into someone's Snapchat, they often approach a professional hacker. If you know someone you can trust, then well and good. But if this is your first time, then good luck! Finding a legitimate professional hacker is often a matter of easier said than done. There are many people out there claiming to be professional hackers in today's technology driven world, but there's no way to verify their claims or their credentials, for that matter.
For all you know, you might get swindled into spending vast amounts of money and not even get what you paid for.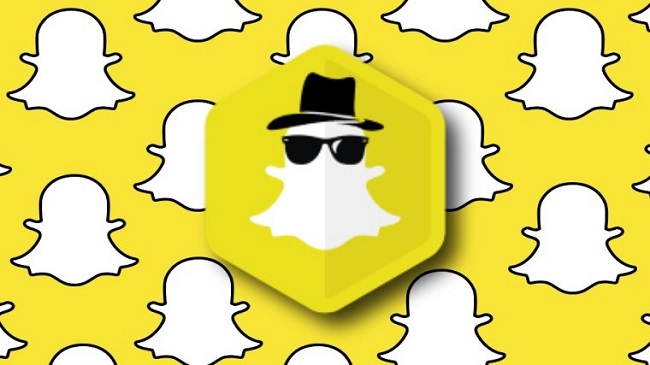 4. Can Snapchat Videos be Hacked?
This is largely debatable. If you search online for "how to hack someone's Snapchat account" or "how to hack a Snapchat account tutorial" – chances are you will come across information that tells you Snapchat videos can be hacked.
There are many phone monitoring apps out there that claim to help you hack Snapchat videos without even accessing the target user's device – however, we have tested a handful of them and found them to yield non-satisfactory results.
As far as we know, KidsGuard Pro is the only spy app that safely lets you hack Snapchat videos.
5. Will Someone Know if I Hacked Their Snapchat?
Again, there are many spy apps available today claim that they can help you break into Snapchat accounts without the target user knowing. So it's very important to distinguish which one can really do this and help you to hack the Snapchat successfully.
The short answer to this is KidsGuard Pro – the only Android app which stays hidden on the target Android phone and doesn't require you to know their login details. What's more, the target user will never get any notifications and the unread messages will remain "unread" even if you open and view them.
You can certainly experiment with the above three ways we've outlined – but KidsGuard Pro is the only way that guarantees that the target user will not know their Snapchat account is being viewed by you.
6. How Can you See Someone's Private Pictures on Snapchat?
Viewing someone's private photos and stories in Snapchat is kind of impossible if you are not known to them. Even if you do manage to somehow break into their account without a spy app like KidsGuard Pro in order to view their stories – they will be instantly notified.
This is a built-in feature that Snapchat provides their users, so there's no way you can view someone's private pictures without them knowing, unless you rely on KidsGuard Pro.
There is a workaround though, which involves setting up an account on third party websites that promise to provide such services – again, there's no telling if you'll get your money's worth or if they are even legal.
In closing
The next time you decide to hack someone's Snapchat account, remember that you can experiment with a variety of ways – some of which we have highlighted in this article – but to do it safely and quietly without them ever knowing, KidsGuard Pro is the way to do.